Mastering high ion conducting of room-temperature all-solid-state lithium-ion batteries via safe phthaloyl starch-poly(vinylidene fluoride)–based polymer electrolyte
Abstract
In this work, an all-solid-state biomaterial electrolyte derived from phthaloyl starch and poly(vinylidene fluoride) (PVDF) was introduced. Phthaloyl starch (PS) was prepared with the starch and the phthalic anhydride via a chemical method. The introduction of C=O group through the starch esterification improved the migration of the lithium ions in the all-solid-state electrolyte membrane. The AC impedance test revealed that the addition of the phthaloyl starch promoted the conductivity of electrolytes, which can reach up to 2.04 × 10−4 S cm−1 at room temperature, and the electrochemical stability window (ESW) can achieve 4.20 V. Herein, the phthaloyl starch-PVDF–based electrolyte membrane possessed the lithium-ion transference number of 0.396. The half-cell Li/SPE/LiFePO4 had a better charge and discharge performance, that is, 93.9 mAh g−1 and 92.2 mAh g−1 after the 50th cycle at 0.5 C and at room temperature.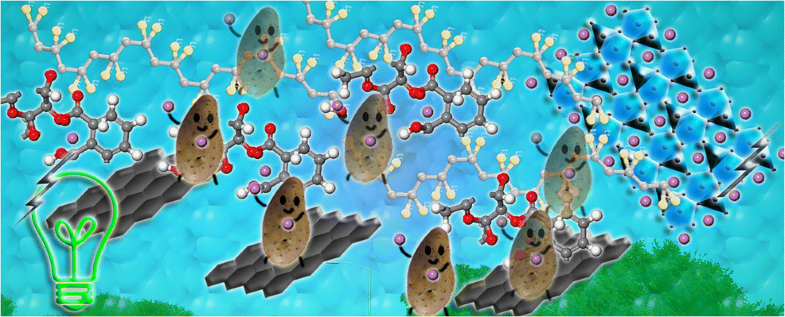 Keywords
All-solid-state battery 
Electrolyte membrane 
Starch-PVDF 
Lithium migration 
Notes
Funding information
This work was supported financially by the National Natural Science Foundation of China (grant number 21706043) and Synthesis and application of novel electrochemical biofunctional materials (grant number P183008061).
Compliance with ethical standards
Conflict of interest
There authors declare that they have no conflicts of interest.
Copyright information
© Springer-Verlag GmbH Germany, part of Springer Nature 2019