Assembly of favorable 2D Co-N4-based polymer nanosheets for proficient oxygen reduction reaction
Abstract
The oxygen reduction reaction of cobalt polymeric phthalocyanine nanosheets (Co-PyPc NSs) is investigated systematically without pyrolysis route. Herein, we synthesized well-organized cobalt poly-phthalocyanine (Co-PyPc) electrocatalyst with extremely active surface area and more wide-open catalytic active sites through two-dimensional assemblies. The crystal arrangement and surface and chemical environment of the catalysts were perceived by X-ray diffraction (XRD), Raman, FTIR, transmission electron microscopy (TEM), and X-ray photoelectron spectroscopy (XPS). The electrocatalytic activity of Co-PyPc NSs was ascertained using a rotating disk electrode (RDE) method in O2-saturated 0.1 M KOH solution. The Co-PyPc NS reveals ample improved onset potential (E = 0.974 V) and limiting current density (I = 4.61 mA cm−2) than the commercial 20% Pt/C electrocatalyst. Preferably, the four-electron transfer pathway was acquired from the ORR activity of Co-PyPc NSs. The verdicts of this work which empower the novel porous 2D Co-PyPc NSs has been sensibly premeditated for tremendous ORR catalyst and also provides a propitious electrocatalyst for the development of Zn-air batteries and other applications.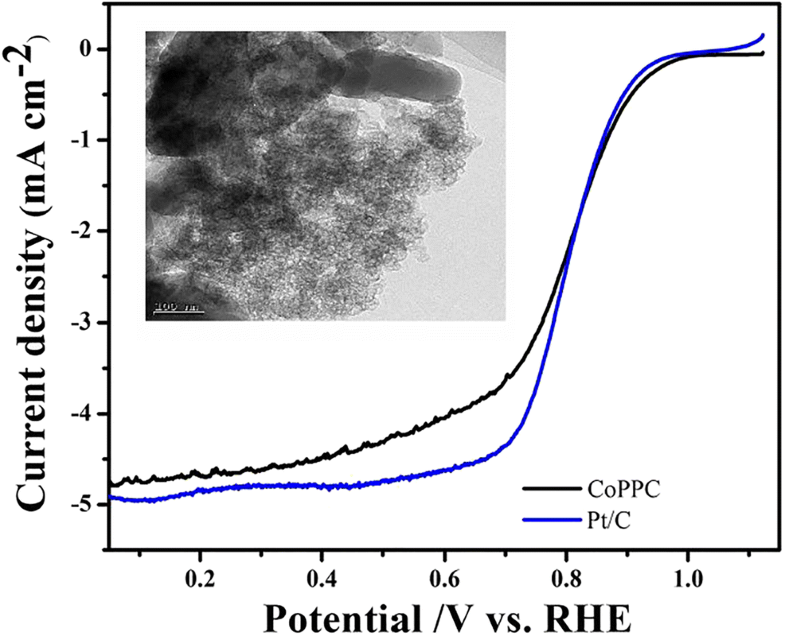 Keywords
Phthalocyanines 
2D polymers assembly 
Raman analysis 
Nanosheets 
Oxygen reduction reactions (ORR) 
Zn-air batteries 
Notes
Compliance with ethical standards
Conflict of interest
The authors declare that they have no conflict of interest.
Copyright information
© Springer-Verlag GmbH Germany, part of Springer Nature 2019