Genome-wide analysis identified 17 new loci influencing intraocular pressure in Chinese population
Abstract
Intraocular pressure (IOP) is a major risk factor for glaucoma. Genetic determinants of intraocular pressure can provide critical insights into the genetic architecture of glaucoma and, as a result, open new avenues for therapeutic intervention. We performed a genome-wide association study and replication analysis of 8,552 Chinese participants. In the genome-wide association study, we identified 51 loci that surpassed the significance of
P
<9×10
−7
, and we formally replicated these loci. A combined discovery and replication meta-analysis identified 21 genome-wide loci that surpassed the genome-wide significance of
P
<5×10
−8
, including 4 previously reported loci: rs145063132 (7p21.2,
ETV1/DGKB
), rs548030386 (7q31.2,
ST7
near
CAV1/CAV2
), rs7047871 (9p24.2,
GLIS3
), and rs2472494 (9q31.1, ABCA1/SLC44A1). Of the 17 newly identified loci, five were reported to have ocular related phenotypes:
PTCH2
(rs7525308 in 1p34.1),
LRIF1/DRAM2
(rs1282146 in 1p13.3),
COLEC11
(rs201143466 in 2p25.3),
SPTBN1
(rs4514918 in 2p16.2), and
CRK
(rs11078446 in 17p13.3). The genetic loci identified in this study not only increase our understanding of the genes involved in intraocular pressure but also provide important genetic markers to improve future genetic screening and drug discovery for intraocular pressure disorders.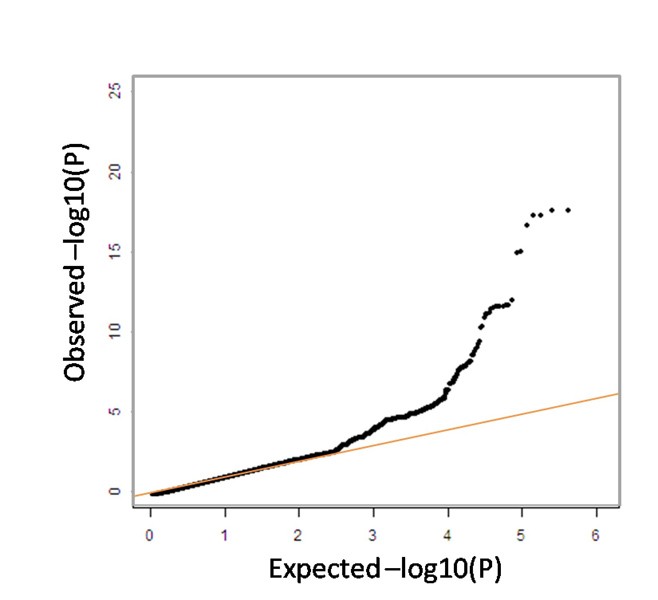 Keywords
intraocular pressure 
glaucoma 
genome-wide association study 
Notes
Acknowledgements
This work was supported by the National Precision Medicine Project (2016YFC0905200 and 2017YFC0907302); the National Natural Science Foundation of China (81430008, 81790643, 81300802, 81670895, 81670853, 81570888 and 81870683); the Department of Science and Technology of Sichuan Province, China (2014SZ0169, 2015SZ0052, 2014FZ0124, 2015JQO057, 2017JQ0024, 2016HH0072, 2013JY0195 and 2016JQ0026); High-level Talents Program of UESTC (Y03001023601021016) and the Top-Notch Young Talents Program of China (Y.S.). We thank all of the individuals for participating in this study.
Copyright information
© Science China Press and Springer-Verlag GmbH Germany, part of Springer Nature 2018