Abstract
Over the past century, the world has rapidly become urbanized, meaning more people now live in urban areas and cities than in rural areas. The mass movement of the rural poor to urban centers and cities has also changed the dynamics of poverty. Scarce employment opportunities, lack of assets, and sudden changes in economic conditions have been proposed as increasing the stress level for most urban residents, especially the poorer ones. Using a face-to-face household survey that included a six-item non-specific psychometric instrument, the data revealed how psychological distress may be patterned by socioeconomic status among urban residents in Ghana during difficult times characterized by food and fuel price hikes. The data collected in interviews of 1,158 adults (49% males and 51% females) who were 18 years and above were analyzed using multinomial logit regressions. The results confirmed previous findings and showed negative links between socioeconomic status, adverse life events, and psychological distress. Specifically, low income, low level of education, large household size, undesirable life events and being employed in agriculture was found to be associated with psychological disorders. The outcomes of this research project are consistent with previous findings—that people in lower socioeconomic strata and those who have suffered adverse events are more likely to suffer psychological distress. The implications of these results for behavioral health are discussed.
This is a preview of subscription content, log in to check access.
Access options
Buy single article
Instant access to the full article PDF.
US$ 39.95
Price includes VAT for USA
Subscribe to journal
Immediate online access to all issues from 2019. Subscription will auto renew annually.
US$ 99
This is the net price. Taxes to be calculated in checkout.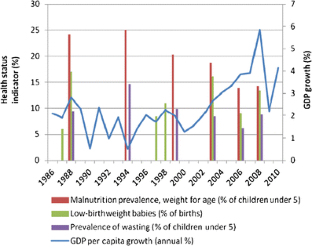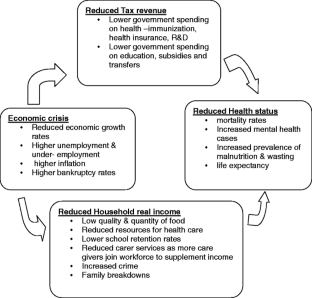 References
1.

Dohrenwend BP and Dohrenwend BS. Social status and psychological disorder: a causal inquiry. New York: John Wiley and Sons,1969.

2.

Jackson PB, Williams DR, Stein DJ et al. Race and psychological distress: The South African Stress and Health Study. Journal of Health and Social Behavior 2010; 51(4) 458–477.

3.

Wheaton, Blair. Social Stress, in: Aneshensel C, Phelan J, eds. Handbook of the Sociology of Mental Health New York: Kluwer Academic/Plenum, 1999: 277–300.

4.

Lantz PM, House JS, Mero RP et al. Stress, life events, and socioeconomic disparities in health: results from the Americans' Changing Lives Study. Journal of Health and Social Behavior 2005; 46:274–288.

5.

Bem-Zur H. Coping, distress, and life events in a community sample. International Journal of Stress Management 2005; 12:188–96.

6.

Dohrenwend BS and Dohrenwend BP. Social and cultural influences on psychopathology. Annu. Rev. Psychol. 1981; 25:417–452.

7.

Thoits PA. Stress, coping, and social support processes: Where are we? What next? Journal of Health and Social Behavior: Extra Issue: Forty Years of Medical Sociology 1995; 53–79.

8.

Kessler RC, Price RH, and Wortman CB. Social factors in psychopathology: stress, social support and coping processes. Annu. Rev. Psychol. 1985; 36:531–572.

9.

Stanton AL, Revenson TA, and Tennen H. Health psychology: psychological adjustment to chronic disease. Annu. Rev. Psychol. 2007; 58:565–592.

10.

Coyne JC and Downey G. Social factors and psychopathology: stress, social support, and coping processes. Annu. Rev. Psychol. 1995;142:401–25.

11.

Tafarodi RW. Smith AJ. Individualism-collectivism and depressive sensitivity to life events: the case of Malaysian sojourners. International Journal of Intercultural Relations 2001; 25:73–89.

12.

Dalgard OS, Bjork S., and Tambs K. Social support, negative life events and mental health. British Journal of Psychiatry 1995; 166:29–34.

13.

Savery LK. Wooden M. The relative influence of life events and hassles on work-related injuries: some Australian evidence. Human Relations 1994; 47:283–305.

14.

Aneshensel CS. Research in mental health: social etiology versus social consequences. Journal of Health and Social Behavior 2005; 46:221–28.

15.

Kessler RC, Andrews G., and Colpe LJ. Short screening scales to monitor population prevalences and trends in nonspecific psychological distress. Psychological Medicine 2002; 32:959–76.

16.

Burton RPD. Global integrative meaning as a mediating factor in the relationship between social roles and psychological distress, Journal of Health and Social Behavior, 1998; 39:201–15.

17.

Galea S, Freudenberg N, and Vlahov D. Cities and population health. Social Science & Medicine 2005; 60:1017–1033

18.

Stephens C. Revisiting urban health and social inequalities: the devil is in the detail and the solution is in all of us. Environment and Urbanization 2011; 23:29–40.

19.

Stephens C and D Satterthwaite. Urban health in developing countries, In: K. Heggenhougen and S. Quah (eds). International Encyclopaedia of Public Health, Elsevier: Oxford, 2008, pp. 452–463.

20.

Ludermir AB and Harpham T. Urbanization and mental health in Brazil: social and economic dimensions. Health & Place 1998; 4(3): 223–232.

21.

Kenneth C, Maes KC, Hadley C et al. Food insecurity and mental health: surprising trends among community health volunteers in Addis Ababa, Ethiopia during the 2008 food crisis, Social Science & Medicine, 2010; 70: 1450–1457.

22.

Herringa SG, Williams DR, and Meyer L. Life stress and mental disorders in the South African Stress and Health Study. South African Medical Journal 2009; 99:375–82.

23.

Kuruvilla A and Jacob KS. Poverty, social stress and mental health. Indian Journal of Medical Research 2007; 126(4): 273–278.

24.

Harpham T. Urbanization and mental health in developing countries: a research role for social scientists, public health professionals and social psychiatrists. Social Science and Medicine 1994; 39(2):233–245.

25.

Songsore J and McGranahan G. Environment, wealth and health: towards an analysis of intra-urban differentials within Greater Accra Metropolitan Area, Ghana. Environment and Urbanization 1993; 5(2):10–34.

26.

Lu Y. Mental health and risk behaviours of rural–urban migrants: longitudinal evidence from Indonesia. Population Studies 2010; 64(2):147–163.

27.

Lin SJ. Economic fluctuations and health outcome: a panel analysis of Asia Pacific countries. Applied Economics 2009; 41: 519–530.

28.

Das J, Do Q-T, Friedman J, and McKenzie D. Mental health patterns and consequences: results from survey data in five developing countries. World Bank Economic Review 2009; 23(1):31–55.

29.

World Health Organization (WHO). Financial crisis and global health, report of a high-level consultation, Geneva, World Health Organization 2009.

30.

Institute of Statistical, Social and Economic Research (ISSER), The State of the Ghanaian Economy in 2009. Accra: University of Ghana, 2009.

31.

United Nations (UN). The Global Social Crisis: Report on the World Social Situation 2011. New York: United Nations, 2011.

32.

Brenner MH. Mortality and national economy. The Lancet 1979; (September 15).

33.

Ruhm CJ. Are recessions good for your health? Quarterly Journal of Economics 2000; 115 (2): 617–650.

34.

Ruhm CJ. Good times make you sick, Journal of Health Economics 2003; 24 (4): 637–658.

35.

Ruhm CJ. Healthy living in hard times. Journal of Health Economics 2005; 24 (2):241–364.

36.

Stuckler D, Basu S, Suhrcke M, Coutts A, and McKee M. The public health effect of economic crises and alternative policy responses in Europe: an empirical analysis. The Lancet 2009; (July 25), 374:315–323.

37.

Mathers CD and Schofield DJ. The health consequences of unemployment: the evidence. The Medical Journal of Australia 1998; 168:178–182

38.

Tefft N. Insights on unemployment, unemployment insurance and mental health. Journal of Health Economics 2011; 30:258–264.

39.

Charles KK and DeCicca P. Local labor market fluctuations and health: is there a connection and for whom? Journal of Health Economics 2008; 27:1532–1550.

40.

Dzator JA. Economics of Unemployment and Health. In: N. Narayana (ed). Economic development—issues and policies. New Delhi: Serials Publications 2005, pp. 807–821.

41.

Boyce W, Raja S, Patranabish RG et al. Occupation, poverty and mental health improvements in Ghana. ALTER—European Journal of Disability Research 2009; 3: 233–244.

42.

UNDP. Ghana Human Development Report 2007. Accra: Combert Impressions, 2007a

43.

UNDP. Human development report. New York: Palgrave Macmillan, 2007b.

44.

Kessler RC, Baker PR, Colpe LJ et al. Screening for serious mental illness in the general population. Archives of General Psychiatry 2003; 60:184–189.

45.

Surtees PG and Ingham JG. Life stress and depressive outcome: application of a dissipation equation to life events. Social Psychiatry 1980; 15:21–31.

46.

Sackey J and Sanda M-A. Influence of occupational stress on the mental health of Ghanaian professional women. International Journal of Industrial Ergonomics 2009; 39:876–887.

47.

Ardington C and Case A. Interactions between mental health and socioeconomic status in the South African national income dynamics study Journal for Studies in Economics and Econometrics. 2010; 34(3): 69–84.

48.

Davalos ME and French MT. This recession is wearing me out! Health-related quality of life and economic downturns. Journal of Mental Health Policy and Economics 2011; 14 (2): 61–72.
Acknowledgments
The author wants to thank three anonymous referees whose comments substantially improved the manuscript. The Faculty of Business and Law at the University of Newcastle Australia provided financial support for this research project. The Institute of Statistical, Social, and Economic Research (ISSER) at the University of Ghana hosted the author in 2010 when the data for this research project was collected. The author would also like to thank all research participants who gave their time during the interviews and all seminar participants at the Newcastle Business School for their feedback.
Conflict of interest
The author declares no conflict interest.
About this article
Cite this article
Dzator, J. Hard Times and Common Mental Health Disorders in Developing Countries: Insights from Urban Ghana. J Behav Health Serv Res 40, 71–87 (2013). https://doi.org/10.1007/s11414-012-9305-z
Keywords
Mental Health

Psychological Distress

Gross Domestic Product

Urban Resident

Global Financial Crisis