Zusammenfassung
Das hepatozelluläre Karzinom (HCC) ist weltweit einer die häufigsten Tumoren, der aufgrund der nur wenigen therapeutischen Optionen für Patienten in den fortgeschrittenen Tumorstadien weiterhin mit einer hohen Mortalität assoziiert ist. Virale Hepatitiden, Alkohol und in Zukunft wahrscheinlich vermehrt auch die nichtalkoholische Steatohepatitis (NASH) sind wichtige Risikofaktoren für das HCC. Die Erkenntnis der epidemiologischen Zusammenhänge sollte in der Zukunft eine noch bessere Prävention und Überwachungsstrategien für Risikopatienten ermöglichen. Ein besseres Verständnis der molekularen Pathogenese wird es ermöglichen, neue molekulare Therapien gezielt beim HCC einzusetzen.
Abstract
Hepatocellular carcinoma (HCC) is one of the most common tumors worldwide which is still associated with a high mortality due to the few therapeutic options available for patients with advanced stage tumors. Viral hepatitis, alcohol and also probably more often in the future non-alcoholic steatohepatitis (NASH) are important risk factors for HCC. The epidemiological associations should allow further improvement in prevention and surveillance strategies for risk patients in the future. A better understanding of the molecular pathogenesis will allow new targeted molecular therapies to be used for HCC.
This is a preview of subscription content, log in to check access.
Access options
Buy single article
Instant access to the full article PDF.
US$ 39.95
Price includes VAT for USA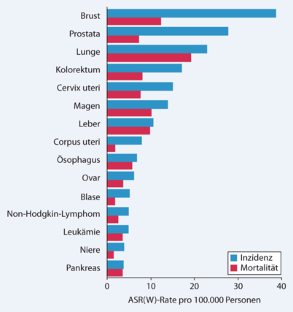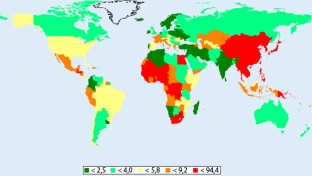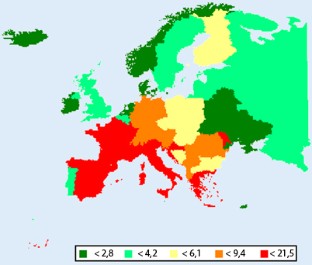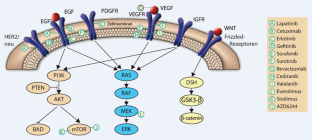 Literatur
1.

El-Serag HB, Mason AC (1999) Rising incidence of hepatocellular carcinoma in the United States. N Engl J Med 340: 745–750

2.

Tanaka H, Imai Y, Hiramatsu N et al (2008) Declining incidence of hepatocellular carcinoma in Osaka, Japan, from 1990 to 2003. Ann Intern Med 148: 820–826

3.

Jemal A, Siegel R, Ward E et al (2008) Cancer statistics, 2008. CA Cancer J Clin 58: 71–96

4.

Bosetti C, Levi F, Boffetta P et al (2008) Trends in mortality from hepatocellular carcinoma in Europe, 1980–2004. Hepatology 48: 137–145

5.

Naugler WE, Sakurai T, Kim S et al (2007) Gender disparity in liver cancer due to sex differences in MyD88-dependent IL-6 production. Science 317: 121–124

6.

Chen CJ, Yang HI, Su J et al (2006) Risk of hepatocellular carcinoma across a biological gradient of serum hepatitis B virus DNA level. JAMA 295: 65–73

7.

Yu MW, Yeh SH, Chen PJ et al (2005) Hepatitis B virus genotype and DNA level and hepatocellular carcinoma: a prospective study in men. J Natl Cancer Inst 97: 265–272

8.

Chang MH, Chen CJ, Lai MS et al (1997) Universal hepatitis B vaccination in Taiwan and the incidence of hepatocellular carcinoma in children. Taiwan Childhood Hepatoma Study Group. N Engl J Med 336: 1855–1859

9.

Donato F, Tagger A, Gelatti U et al (2002) Alcohol and hepatocellular carcinoma: the effect of lifetime intake and hepatitis virus infections in men and women. Am J Epidemiol 155: 323–331

10.

Lok AS, Seeff LB, Morgan TR et al (2009) Incidence of hepatocellular carcinoma and associated risk factors in hepatitis C-related advanced liver disease. Gastroenterology 136: 138–148

11.

Asahina Y, Tsuchiya K, Tamaki N et al (2010) Effect of aging on risk for hepatocellular carcinoma in chronic hepatitis C virus infection. Hepatology 52: 518–527

12.

Lok AS, Everhart JE, Wright EC et al (2011) Maintenance peginterferon therapy and other factors associated with hepatocellular carcinoma in patients with advanced hepatitis C. Gastroenterology 140: 840–849, quiz e812

13.

Trichopoulos D, Bamia C, Lagiou P et al (2011) Hepatocellular carcinoma risk factors and disease burden in a European cohort: a nested case-control study. J Natl Cancer Inst 103: 1686–1695

14.

Ascha MS, Hanouneh IA, Lopez R et al (2010) The incidence and risk factors of hepatocellular carcinoma in patients with nonalcoholic steatohepatitis. Hepatology 51: 1972–1978

15.

Chuang SC, Lee YC, Hashibe M et al (2010) Interaction between cigarette smoking and hepatitis B and C virus infection on the risk of liver cancer: a meta-analysis. Cancer Epidemiol Biomarkers Prev 19: 1261–1268

16.

Bravi F, Bosetti C, Tavani A et al (2007) Coffee drinking and hepatocellular carcinoma risk: a meta-analysis. Hepatology 46: 430–435

17.

Larsson SC, Wolk A (2007) Overweight, obesity and risk of liver cancer: a meta-analysis of cohort studies. Br J Cancer 97: 1005–1008

18.

Wang C, Wang X, Gong G et al (2012) Increased risk of hepatocellular carcinoma in patients with diabetes mellitus: a systematic review and meta-analysis of cohort studies. Int J Cancer 130: 1639–1648 (Journal international du cancer)

19.

Ertle J, Dechene A, Sowa JP et al (2011) Non-alcoholic fatty liver disease progresses to hepatocellular carcinoma in the absence of apparent cirrhosis. Int J Cancer 128: 2436–2443 (Journal international du cancer)

20.

Baffy G, Brunt EM, Caldwell SH (2012) Hepatocellular carcinoma in non-alcoholic fatty liver disease: an emerging menace. J Hepatol 56(6): 1384–1391

21.

Noto H, Goto A, Tsujimoto T, Noda M (2012) Cancer risk in diabetic patients treated with metformin: a systematic review and meta-analysis. PLoS One 7: e33411

22.

Mas VR, Maluf DG, Archer KJ et al (2007) Angiogenesis soluble factors as hepatocellular carcinoma noninvasive markers for monitoring hepatitis C virus cirrhotic patients awaiting liver transplantation. Transplantation 84: 1262–1271

23.

Llovet JM, Ricci S, Mazzaferro V et al (2008) Sorafenib in advanced hepatocellular carcinoma. N Engl J Med 359: 378–390

24.

Llovet JM, Pena CE, Lathia CD et al (2012) Plasma Biomarkers as Predictors of Outcome in Patients with Advanced Hepatocellular Carcinoma. Clin Cancer Res 18: 2290–2300

25.

Chao Y, Li CP, Chau GY et al (2003) Prognostic significance of vascular endothelial growth factor, basic fibroblast growth factor, and angiogenin in patients with resectable hepatocellular carcinoma after surgery. Ann Surg Oncol 10: 355–362

26.

Abu Dayyeh BK, Yang M, Fuchs BC et al (2011) A functional polymorphism in the epidermal growth factor gene is associated with risk for hepatocellular carcinoma. Gastroenterology 141: 141–149

27.

Ueki T, Fujimoto J, Suzuki T et al (1997) Expression of hepatocyte growth factor and its receptor c-met proto-oncogene in hepatocellular carcinoma. Hepatology 25: 862–866

28.

Kaposi-Novak P, Lee JS, Gomez-Quiroz L et al (2006) Met-regulated expression signature defines a subset of human hepatocellular carcinomas with poor prognosis and aggressive phenotype. J Clin Invest 116: 1582–1595

29.

You H, Ding W, Dang H et al (2011) c-Met represents a potential therapeutic target for personalized treatment in hepatocellular carcinoma. Hepatology 54: 879–889

30.

Calvisi DF, Ladu S, Gorden A et al (2006) Ubiquitous activation of Ras and Jak/Stat pathways in human HCC. Gastroenterology 130: 1117–1128

31.

Schmitz KJ, Wohlschlaeger J, Lang H et al (2008) Activation of the ERK and AKT signalling pathway predicts poor prognosis in hepatocellular carcinoma and ERK activation in cancer tissue is associated with hepatitis C virus infection. J Hepatol 48: 83–90

32.

O'Neil BH, Goff LW, Kauh JS et al (2011) Phase II study of the mitogen-activated protein kinase 1/2 inhibitor selumetinib in patients with advanced hepatocellular carcinoma. J Clin Oncol 29: 2350–2356

33.

Hatzivassiliou G, Song K, Yen I et al (2010) RAF inhibitors prime wild-type RAF to activate the MAPK pathway and enhance growth. Nature 464: 431–435

34.

Feitelson MA, Pan J, Lian Z (2004) Early molecular and genetic determinants of primary liver malignancy. Surg Clin North Am 84: 339–354

35.

Watanabe S, Horie Y, Suzuki A (2005) Hepatocyte-specific Pten-deficient mice as a novel model for nonalcoholic steatohepatitis and hepatocellular carcinoma. Hepatol Res 33: 161–166

36.

Ferlay J, Shin HR, Bray F et al (2010) Cancer Incidence and Mortality Worldwide. GLOBOCAN 2008 v1.2, IARC CancerBase No. 10. Lyon, France. http://globocan.iarc.fr (accessed on 07/07/2012)

37.

Whittaker S, Marais R, Zhu AX (2010) The role of signaling pathways in the development and treatment of hepatocellular carcinoma. Oncogene 29: 4989–5005
Interessenkonflikt
Der korrespondierende Autor gibt für sich und seinen Koautor an, dass kein Interessenkonflikt besteht.
About this article
Cite this article
Vogel, A., Manns, M. Epidemiologie und molekulare Pathogenese des hepatozellulären Karzinoms. Gastroenterologe 7, 382–389 (2012). https://doi.org/10.1007/s11377-012-0647-0
Schlüsselwörter
Leberkarzinom

Mortalitätsraten

Risikofaktoren

Angiogenetische Signalwege

Molekulare Therapie
Keywords
Liver cancer

Mortality

Risk factors

Angiogenetic pathways

Molecular therapy