Zusammenfassung
Die operative Therapie bei Patienten mit Pankreastumoren bietet die einzige Chance auf Heilung. Auch bei Patienten mit akuter oder chronischer Pankreatitis ist ein operatives Vorgehen zur Behandlung von Komplikationen oft indiziert. Neben zahlreichen weiteren Einflussfaktoren ist es mittlerweile allgemein anerkannt, dass der Pankreaschirurg bezüglich der lokalen Befundbeurteilung (z. B. beim Karzinom richtige Einschätzung der Resektabilität), der operativen Ergebnisse, dem postoperativen Komplikationsmanagement, der Lebensqualität und Prognose dieser Patienten eine zentrale Schlüsselposition als unabhängiger Prognosefaktor einnimmt. Durch mehrere Studien konnte beispielsweise gezeigt werden, dass in Zentren mit niedrigen Fallzahlen (≤3 resezierende Pankreaseingriffe pro Jahr) die Mortalität bei über 15% liegt, während in Zentren mit sehr hohen Fallzahlen (≥16) diese weniger als 5% beträgt. Darüber hinaus konnte gezeigt werden, dass in diesen so genannten "High-volume-Krankenhäusern" die Kosten pro Patient im Vergleich zu "Low-volume-Krankenhäusern" geringer sind. Aufgrund seiner persönlichen Erfahrung und aufgrund seines technischen Könnens hat der Pankreaschirurg deshalb in einem spezialisierten multidisziplinären Team eine entscheidende und wesentliche Beratungs- und Führungsfunktion.
Abstract
Pancreatic surgery offers the sole chance for cure in patients with pancreatic tumors, and is often inevitable in cases of acute and chronic pancreatitis. Among the long list of prognostic factors, the central place of the surgeon is now recognized as a key, independent prognostic factor for the outcome and quality of life of these patients. The volume-outcome effect in pancreatic surgery will lead to new policies aiming to improve patient safety and health care quality by the creation of pancreas units, i.e. centers of excellence where patients can be treated by multidisciplinary teams which have developed a high expertise in the management of diseases of the pancreas. Numerous studies have shown that postoperative mortality after major pancreatic surgery is reduced in centers performing ≥16 resections per year with a mortality rate of <5% compared with hospitals doing ≤3 resections per year with a mortality rate >15%. A further effect is that the cost per patient is reduced in high volume hospitals compared to those with a low volume. The pancreatic surgeon plays a key role not only due to personal experience and technical skills, but also as a leader in a specialized multidisciplinary team.
This is a preview of subscription content, log in to check access.
Access options
Buy single article
Instant access to the full article PDF.
US$ 39.95
Price includes VAT for USA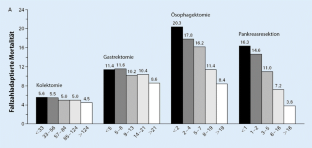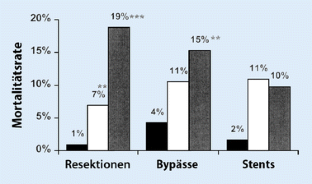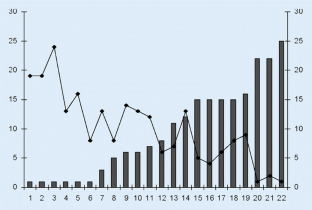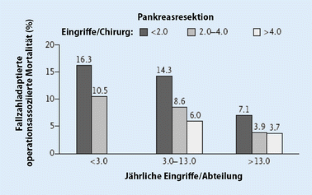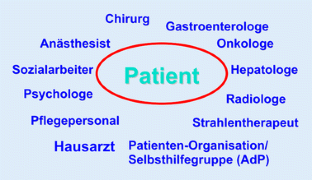 Literatur
1.

Alexakis N, Halloran C, Raraty M, Ghaneh P, Sutton R, Neoptolemos JP (2004) Current standards of surgery for pancreatic cancer. Br J Surg 91: 1410–1427

2.

Birkmeyer JD, Siewers AE, Finlayson EVA et al. (2002) Hospital volume and surgical mortality in the United States. N Engl J Med 346: 1128–1137

3.

Birkmeyer JD, Stukel TA, Siewers AE, Goodney PP, Wennberg DE, Lucas FL (2003) Surgeon volume and operative mortality in the United States. N Engl J Med 349: 2117–2127

4.

Bramhall SR, Allum WH, Jones AG, Allwood A, Cummins C, Neoptolemos JP (1995) Treatment and survival in 13,560 patients with pancreatic cancer, and incidence of the disease, in the West Midlands: an epidemiological study. Br J Surg 82: 111–115

5.

Center for the Assessment and Management of Change in Academic Medicine (1998) Outcomes of complex, high-risk surgical procedures at high, moderate, and low volume hospitals: the example of Whipple's procedure. AAMC Fact Sheet 2(3)

6.

Di Carlo V, Zerbi A, Balzano G (2006) What is the role of pancreas units today? J Pancreas (Online) 7(1): 101–103

7.

Gandjour A, Günster C, Klauber J, Lauterbach KW (2003) Mindestmengen in der stationären Versorgung. Bundesweite Analyse ausgewählter Interventionen und Forschungsbedarf. Mitt Dt Ges Chir 2: 116–123

8.

Gouma DJ, van Geenen RCI, van Gulik TM, de Haan RJ, de Wit LT, Busch ORC, Obertop H (2000) Rates of complications and death after pancreaticoduodenectomy: risk factors and the impact of hospital volume. Ann Surg 232(6): 786–795

9.

Ho V, Heslin MJ (2003) Effect of hospital volume and experience on in-hospital mortality for pancreaticoduodenectomy. Ann Surg 237(4): 509–514

10.

Hölscher AH, Metzger R, Brabender J, Vallböhmer D, Bollschweiler E (2004) High-volume centers – effects of case load on outcome in cancer surgery. Onkologie 27: 412–416

11.

Kizer KW (2003) The volume-outcome conundrum. N Engl J Med 349: 2159–2161

12.

Luft HS, Bunker JP, Enthoven AC (1979) Should operations be regionalized? The empirical relation between surgical volume and mortality. N Engl J Med 301: 1364–1369

13.

Luft HS, Garnick DW, Mark DH, McPhee SJ (1990) Hospital volume, physician volume, and patient outcomes: assessing the evidence. Health Administration Press Perspectives. Health Administration, Ann Arbor/MICH

14.

Neoptolemos JP (2002) Pancreatic cancer. A major health problem requiring centralization and multidisciplinary team-work for improved results. Dig Liver Dis 34: 692–695

15.

Nordback I, Parviainen M, Raty S, Kuivanen H, Sand J (2002) Resection of the head of the pancreas in Finland: effects of hospital and surgeon on short-term and long-term results. Scand J Gastroenterol 12: 1454–1460

16.

Parks RW, Bettschart V, Frame S, Stockton DL, Brewster DH, Garden OJ (2004) Benefits of specialisation in the management of pancreatic cancer: results of a Scottish population-based study. Br J Cancer 91: 459–465

17.

Rosemurgy AS, Bloomston M, Serafini FM, Coon B, Murr M, Carey LC (2001) Frequency with which surgeons undertake pancreaticoduodenectomy determines length of stay, hospital charges, and in-hospital mortality. J Gastrointest Surg 5: 21–26

18.

Sosa JA, Bowman HM, Gordon TA et al. (1998) Importance of hospital volume in the overall management of pancreatic cancer. Ann Surg 228(3): 429–438

19.

Uomo G, Pezzili R (2004) Pancreatic cancer: the effect of specialization and new medical treatment. J Pancreas (Online) 5(5): 397–399

20.

Wray CJ, Ahmad SA, Matthews JB, Lowy AM (2005) Surgery for pancreatic cancer: recent controversies and current practice. Gastroenterology 128: 1626–1641
About this article
Cite this article
Belyaev, O., Herzog, T., Chromik, A. et al. Pankreaschirurgie. Gastroenterologe 1, 34–42 (2006). https://doi.org/10.1007/s11377-006-0007-z
Schlüsselwörter
Pankreaschirurgie

Prognosefaktor

Pankreaszentrum

Chirurgische Erfahrung

Interdisziplinäre Versorgung
Keywords
Pancreatic surgery

Prognostic factors

Pancreas units

Surgeon experience

Multidisciplinary approach