Abstract
The variability of antioxidant capacity of 14 strains of the edible oyster mushroom Pleurotus spp. was determined, and the effect of selected mushroom supplements on the longevity of the Mexican fruit fly, Anastrepha ludens, was evaluated. The antioxidant capacity of the fruiting bodies was determined by three different methods, measuring the free radical scavenging activity of methanolic extracts, the OH radical scavenging capacity, and the total phenol content. The inhibition percentage of the DPPH radical varied between 32.6 and 85.7 % and total phenols varied between 30.6 and 143.3 mg/g. The strains with the highest (Pleurotus djamor ECS-0142) and lowest (Pleurotus ostreatus ECS-1123) antioxidant capacity were selected to study their effect on the survival, life expectancy, and mortality of the Mexican fruit fly A. ludens. The results demonstrated differing responses between male and female flies. High concentrations of mushrooms (5 and 20 %) in the diet resulted in a decrease in life expectancy. However, flies on the diet with 1 % P. djamor ECS-0142 showed slightly but significantly greater survival than those on the control diet. The possible adverse effect of protein content in mushroom extracts is discussed.
This is a preview of subscription content, log in to check access.
Access options
Buy single article
Instant access to the full article PDF.
US$ 39.95
Price includes VAT for USA
Subscribe to journal
Immediate online access to all issues from 2019. Subscription will auto renew annually.
US$ 99
This is the net price. Taxes to be calculated in checkout.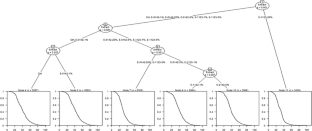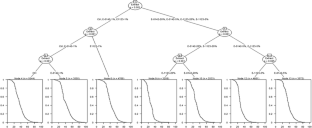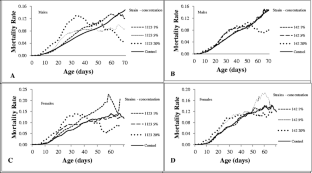 References
Alam N, Amin R, Khan A, Ara I, Shim MJ, Lee MW, Lee UY, Lee TS (2009) Comparative effects of oyster mushrooms on lipid profile, liver and kidney function in hypercholesterolemic rats. Mycobiology 37:37–42

Alam N, Yoon KN, Lee JS, Lee MW, Lee TS (2011) Pleurotus nebrodensis ameliorates atherogenic lipid and histological function in hypercholesterolemic rats. Int J Pharmacol 7:455–462

Brand-Williams W, Cuvelier ME, Berset C (1995) Use of a free radical method to evaluate antioxidant activity. Lebensmittel-Wissenschaft und-Technologie/Food Sci and Technol 28:25–30

Carey JR (1993) Applied demography for biologists, with special emphasis on insects. Oxford University Press, New York

Carey JR, Liedo P, Müler HG, Ling JL, Chiou JM (1998) Relationship of age patterns of fecundity to mortality, longevity, and lifetime reproduction in a large cohort of Mediterranean fruit fly females. J Gerontol, Biol Sci 53A:B245–B251

Carey JR, Liedo P, Müller H-G, Wang J-L, Love B, Harshman L, Partridge L (2001) Female sensitivity to diet and irradiation treatements underlies sex-mortality differentials in the Mediterranean fruit fly. J Gerontol; Biol Series 56A:B89–B93

Carey JR, Harshman LG, Liedo P, Müller HG, Wang JL, Zhang Z (2008) Longevity–fertility trade-offs in the tephritid fruit fly, Anastrepha ludens, across dietary-restriction gradients. Aging Cell 7:470–477

Cheung CK, Lo KM (2005) Antioxidant activity of extracts from the fruiting bodies of Agrocybe aegerita var. alba. Food Chem 89:533–539

Del Signore A, Romeo F, Giaccio M (1997) Content of phenolic substances in basidiomycetes. Mycol Res 101(05):552–556

Duan X, Wu G, Jiang Y (2007) Evaluation of the antioxidant properties of litchi fruit phenolics in relation to pericarp browning prevention. Molecules 12:759–771

Fan L, Li J, Deng K, Ai L (2012) Effects of drying methods on the antioxidant activities of polysaccharides extracted from Ganoderma lucidum. Carbohydr Polym 87:1849–1854

Ghiselli A, Nardini M, Baldi A, Scaccini C (1998) Antioxidant activity of different phenolic fractions separated from an Italian red wine. J Agric Food Chem 46:361–367

Halliwell B (1995) Antioxidant characterization methodology and mechanism. Biochem Pharmacol 49(10):1341–1348

Hothorn T, Hornik K, Zeileis A (2006) Unbiased recursive partitioning: a conditional inference framework. J Comput Graph Stat 15(3):651–674

Huang D, Ou B, Prior RL (2005) The chemistry behind antioxidant capacity assays. J Agric Food Chem 53:1841–1856

Huang M, Liu J, Zhang S, Mei X, Yang X (2011) Effects of bioactive extracts from four edible mushrooms on the lifespan of Drosophila melanogaster. Mycology 2:54–58

Jayakumar T, Thomas PA, Geraldine P (2007) Protective effect of an extract of the oyster mushroom, Pleurotus ostreatus, on antioxidants of major organs of aged rats. Exp Gerontol 42(3):183–191

Jayakumar T, Thomas PA, Geraldine P (2009) In-vitro antioxidant activities of an ethanolic extract of the oyster mushroom, Pleurotus ostreatus. Innov Food Sci Emerg Technol 10:228–234

Khan MA, Rahman MM, Tania M, Uddin N, Ahmed S (2011) Pleurotus sajor-caju and Pleurotus florida mushrooms improve some extent of the antioxidant systems in the liver of hypercholesterolemic rats. The Open Nutraceuticals J 4:20–24

Kim JH, Kim SJ, Park HR, Choi JI, Ju YC, Nam KC, Kim SJ, Lee SC (2009) The different antioxidant and anticancer activities depending on the color of oyster mushrooms. Med Plants Res 3(12):1016–1020

Kulminski AM, Molleman F, Culminskaya IV, Arbeev KG, Ukraintseva SV, Carey JR, Yashin AI (2009) Date of eclosion modulates longevity: insights across dietary-restriction gradients and female reproduction in the mexfly Anastrepha ludens. Exp Gerontol 44:718–725

Lee KP, Simpson SJ, Clissold FJ, Brooks R, Ballard JWO, Taylor PW, Soran N, David Raubenheimer D (2008) Lifespan and reproduction in Drosophila: new insights from nutritional geometry. PNAS 19(105):7498–2503

Liedo P, Carey JR, Ingram DK, Zou S (2012) The interplay among dietary fat, sugar, protein and acai (Euterpe oleracea Mart.) pulp in modulating lifespan and reproduction in a Tephritid fruit fly. Exp Gerontol 47:536–539

Mourão F, Harue US, Seiko TO, Andrea LG, Barros CN (2011) Antioxidant activity of Agaricus brasiliensis basidiocarps on different maturation phases. Braz J Microbiol 42:197–202

Pan Y, He C, Wang H, Ji X, Wang K, Liu P (2010) Antioxidant activity of microwave-assisted extract of Buddleia officinalis and its major active component. Food Chem 121:497–502

Quimio T (2002) La producción de semilla. In: Sánchez JE, Royse DJ (eds) La biología y el cultivo de Pleurotus. Uteha-Ecosur. 141–156.

Rampadarath S, Puchooa D, Ranghoo-Sanmukhiya VM (2014) A comparison of polyphenolic content, antioxidant activity and insecticidal properties of Jatropha species and wild Ricinus communis L. found in Mauritius. Asian Pac J Trop Med 2014; 7(Suppl 1):384–390

Ren L, Hemar Y, Perera CO, Lewis G, Krissansen GW, Buchanan PK (2014) Antibacterial and antioxidant activities of aqueous extracts of eight edible mushrooms. Bioactive Carbohydrates and Dietary Fibre 3:41–51

Ribeiro B, Lopes R, Andrade BP, Seabra MR, Gonςalves FR, Baptista P, Quelhas I, Valentão P (2008) Comparative study of phytochemicals and antioxidant potential of wild edible mushroom caps and stipes. Food Chem 110:47–56

Royse DJ, Sanchez JE (2002) La importancia del cultivo de Pleurotus spp. Estadísticas mundiales de producción, con énfasis en Hispanoamerica. In: Sanchez JE, Royse DJ (eds) La biología y el cultivo de Pleurotus spp. México, Ecosur/Limusa, pp. 17–23

Soekwanto J, Yim HS, Tan YH (2012) Quantification of DPPH radical scavenging activity, total phenolic and protein contents of cultivated pink oyster mushroom (Pleurotus salmoneostramineus) on different rice husk percentages. Mush Sci 18:642–646

Teissedre PL, Landrault N (2000) Wine phenolics: contribution to dietary intake and bioavailability. Food Res Int 33:461–467

Valencia del Toro G, Aguilar MEG (2000) Aspectos generales del cultivo de setas comestibles (Pleurotus spp).UNAM-IZTACALA. 7–8.

Vamanu E (2012) Biological activities of the polysaccharides produced in submerged culture of two edible Pleurotus ostreatus mushrooms. Journal of Biomedicine and Biotechnology, 8p. doi:10.1155/2012/565974.

Wang C, Wheeler CT, Alberico T, Sun X, Seeberger J, Laslo M, Spangler E, Kern B, de Cabo R, Zou S (2013) The effect of resveratrol on lifespan depends on both gender and dietary nutrient composition in Drosophila melanogaster. Age (Dordr) 35(1):69–81

Weisman NY, Men'shchikova EB, Zenkov NK, Kandalintseva NV, Golubovsky MD (2012) Effect of phenol inducing antioxidant responsive element on D. melanogaster lifespan. Adv Gerontol 2(3):221–229

Wilson MA, Shukitt-Hale B, Kalt W, Ingram DK, Joseph JA, Wolkow CA (2006) Blueberry polyphenols increase lifespan and thermotolerance in Caenorhabditis elegans. Aging Cell 5(1):59–68

Xia F, Fan J, Zhu M, Tong H (2011) Antioxidant effects of a water-soluble proteoglycan isolated from the fruiting bodies of Pleurotus ostreatus. J Taiwan Inst Chem Eng 42:402–407

Yen GC, Wu JY (1999) Antioxidant and radical scavenging properties of extracts from Ganoderma tsugae. Food Chem 65:375–379

Zadrazil F, Kurtzman Jr RH (1982) The biology of Pleurotus cultivation in the tropics. In: Chang ST, Quimio TH (eds) Tropical mushrooms. Biological nature and cultivation methods. Chinese University Press, Hong Kong, pp. 277–298

Zhao H, Dong J, Lu J, Chen J, Li Y, Shan L (2006) Effects of extraction solvent mixtures on antioxidant activity evaluation and their extraction capacity and selectivity for free phenolic compounds in barley (Hordeum vulgare L.). J Agric Food Chem 54:7277–7286

Zivanov-Curils J, Tomin J, Bojanic V, Bojanic Z, Najman S, Katic K, Mrcarica E, Dindic B (2004) Effect of chronic phenol intoxication on fertility and life span of Drosophila melanogaster. Arch Oncol 12(Suppl 1):17–18

Zou S, Carey JR, Liedo P, Oropeza A, Ingram D (2007a) A large-scale screen system for prolongevity interventions using the Mexican fruit fly Anastrepha ludens. Age 29:129–129

Zou S, Sinclair J, Wilson MA, Carey JR, Liedo P, Oropeza A, Kalra A, de Cabo R, Ingram DK, Longo DL, Wolkow CA (2007b) Comparative approaches to facilitate the discovery of prolongevity interventions: effects of tocopherols on lifespan of three invertebrate species. Mech Ageing Dev 128(2):222–226

Zou S, Carey JR, Liedo P, Ingram DK, Müller HG, Wang JL, Yao F, Yu B, Zhou A (2009) The prolongevity effect of resveratrol depends on dietary composition and calorie intake in a tephritid fruit fly. Exp Gerontol 44:472–476

Zou S, Carey JR, Liedo P, Ingram DK, Yu B, Ghaedian R (2010) Prolongevity effects of an oregano and cranberry extract are diet dependent in the Mexican fruit fly (Anastrepha ludens). J Gerontol A Biol Sci Med Sci 65:41–50

Zou S, Carey JR, Liedo P, Ingram DK, Yu B (2012) Prolongevity effects of a botanical with oregano and cranberry extracts in Mexican fruit flies: examining interactions of diet restriction and age. Age 34:269–279
Acknowledgments
The authors highly appreciate Sige Zou for the review and advice on an earlier draft. We would like to thank Lilia Moreno, Azucena Oropeza, and Reyna Bustamante for the technical support and Javier Valle Mora for the help with the statistical analysis. We thank the Moscafrut facility (SENASICA, SAGARPA) for providing the fruit flies. This work was done as a Gabriela Jiménez Pérez undergraduate research project at the Universidad Autónoma de Chiapas.
About this article
Cite this article
Sánchez, J.E., Jiménez-Pérez, G. & Liedo, P. Can consumption of antioxidant rich mushrooms extend longevity?: antioxidant activity of Pleurotus spp. and its effects on Mexican fruit flies' (Anastrepha ludens) longevity. AGE 37, 107 (2015). https://doi.org/10.1007/s11357-015-9847-0
Received:

Accepted:

Published:
Keywords
Mushrooms

Nutraceutical compounds

Life expectancy

Mortality rate

Edible fungi