Abstract
PCB forensic science is the process of identifying the source(s) of polychlorinated biphenyls (PCBs) at a site in the context of a legal proceeding to aid in identifying the party(s) responsible for the cost of environmental remediation. The PCB forensic scientist should assemble and examine all the evidence and then develop opinions about sources, discharges, deposition, fate, transport, environmental impact, and other issues at dispute among the parties. PCBs are complex mixtures of compounds (Aroclors in USA) that can simultaneously reveal information about the source of the contamination, but also provide confounding and contradictory evidence. The issues are technically complex and the expert must systematically evaluate the facts, employ deep technical expertise, and use dispassionate judgment to provide expert opinions that assist the judge, jury, arbitrator, or allocator in rendering their decision as to the responsible party(s) or an apportionment of that responsibility. Different PCB products were used and disposed of that have characteristic congener mixture profiles. In the environment, these profiles can mix and weather over decades. Sampling and analysis can generate further uncertainties, notably the possible misidentification of Aroclors. The expert's challenge is to present their opinions clearly and authoritatively without overrepresenting the facts and data. This paper focuses on PCB contamination of sediment in aqueous sediment and uses a case study to illustrate application of forensic principles.
This is a preview of subscription content, log in to check access.
Access options
Buy single article
Instant unlimited access to the full article PDF.
US$ 39.95
Price includes VAT for USA
Subscribe to journal
Immediate online access to all issues from 2019. Subscription will auto renew annually.
US$ 99
This is the net price. Taxes to be calculated in checkout.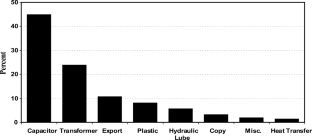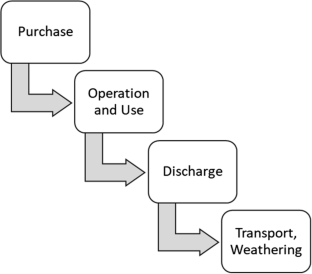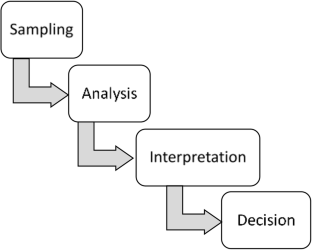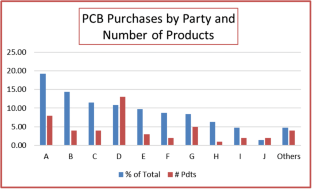 Notes
1.

Jensen's "The PCB Story," offers a thorough review of the discovery and early years of environmental PCBs. This article was intended by Jensen to commemorate this historic tale before we all moved on to other scientific challenges (personal communication from Sören Jensen, 2010). Little did he know how the PCB Story would play out in the coming decades.

2.

The percentages are calculated from the values in column 5 of Table 1.14, p. 72. Note: one additional US manufacturer accounted for only 0.03% of the worldwide production.

3.

Aroclor® is Monsanto's tradename for its brand of chlorinated aromatics, including biphenyls. The trademark symbol is omitted throughout this text for clarity. Also, in context, the term "Aroclor" may be inclusive for other brands such as Kaneclor, Chlophen, Phenoclor, Inerteen, and Pydraul. A detailed list of trade names and other designations of PCB products is in Erickson (1997).

4.

There are 209 possible distinct chemical compounds that are PCBs. Each individual compound is a congener ranging from three monochlorobiphenyls up to one decachlorobiphenyl.

5.

Exceptions to this generalization would be biomagnification through the food chain or if the sediment were mixed with a sediment that contained a higher concentration of PCBs.

6.

Certain chemical processes can inadvertently synthesize PCBs as by-products to the intended chemical reactions, leaving those PCBs in the commercial product or in product waste. Examples include inks and pigments. By-product PCBs can be a single congener or complex mixtures but do not resemble the commercial PCB mixtures.
References
ASTM (1991a) Standard specifications for chlorinated aromatic hydrocarbons (askarels) for capacitors, ANSI/ASTM D 2233–86. In: Annual Book ASTM Standards, Vol.10.03. Amer Soc Test Mater (ASTM), Philadelphia, PA

ASTM (1991b) Standard specifications for chlorinated aromatic hydrocarbons (askarels) for transformers, ANSI/ASTM D 2283–86. In: Annual Book ASTM Standards, Vol.10.03. Amer Soc Test Mater (ASTM), Philadelphia, PA

ATSDR (2000) Toxicological profile for polychlorinated biphenyls (PCBs). Agency for Toxic Substances and Disease Registry, Atlanta, GA. Sections 6.3.2.2 and 6.3.2.3

Bopp RF, Chillrud SN, Shuster EL, Simpson HJ (2006) The Hudson River Estuary. In: Levinton J, Waldman J (eds) Contaminant chronologies from Hudson River sedimentary records. Cambridge University Press, Cambridge, pp 383–397 chapter

Daubert v. Merrell Dow Pharmaceuticals Inc. (1993), 509 U.S. 579 (Rule 702)

Erickson MD (1993) Remediation of PCB Spills, Lewis Publishers, Chelsea, MI 134 pp.

Erickson MD (1997) Analytical chemistry of PCBs, 2nd edn. CRC Press/Lewis Publishers, Boca Raton, FL 667 pp

Erickson MD (2001) PCB properties, uses, occurrence, and regulatory history. In: Robertson LW, Hansen LG (eds) PCBs--recent advances in the environmental toxicology and health effects of PCBs. University Press of Kentucky, Lexington, pp xi–xxx

Erickson MD (2017) Aroclor misidentification in environmental samples: how do we communicate more effectively between the laboratory and the data user? Environ Sci Pollut Res 25:16291–16299. https://doi.org/10.1007/s11356-017-0160-6 http://rdcu.be/wbGG

Erickson MD, Stanley JS, Turman JK, Going JE, Redford DP, Heggem DT (1988) Determination of by-product PCBs in commercial products and wastes by high resolution GC/EIMS. Environ Sci Technol 22:71–76

Erickson MD, Kaley RG II (2011) Applications of polychlorinated biphenyls. Environ Sci Pollut Res 18(2):135–151. https://doi.org/10.1007/s11356-010-0392-1

Frye v. United States (1923), 293 F. 1013 DC Cir

General Electric Co. v. Joiner (1997), 522 U.S. 136

Guo J, Capozzi SL, Kraeutler TM, Rodenburg L (2014) Global distribution and local impacts of inadvertently generated polychlorinated biphenyls in pigments. Environ Sci Technol 48:8573–8580. https://doi.org/10.1021/es502291b

Herkert NJ, Jahnke JC, Hornbuckle KC (2018) Emissions of tetrachlorobiphenyls (PCBs 47, 51, and 68) from polymer resin on kitchen cabinets as a non-Aroclor source to residential air. Environ Sci Technol 52:5154–5160

Hilst KE, Mills WJ (2010) Sources of error in sampling and analysis of indoor air. Organohal Comp 72:1485–1488 http://dioxin20xxorg/wp-content/uploads/pdfs/2010/10-1563pdf Accessed September 2019

IARC (2016) Polychlorinated biphenyls and polybrominated biphenyls. IARC monographs on the evaluation of carcinogenic risks to humans, Volume 107 International Agency for Research on Cancer (IARC), World Health Organization Lyon, France. http://monographs.iarc.fr/ENG/Monographs/vol107/index.php

Jamieson AJ, Malkocs T, Piertney SB et al (2017) Bioaccumulation of persistent organic pollutants in the deepest ocean fauna. Nature Ecol & Evol 1:51. https://doi.org/10.1038/s41559-016-0051

Jensen S (1972) The PCB story. Ambio 1(4):123–131

Johnson GW, Quensen JF III, Chiarenzelli JR, Hamilton MC (2006) Polychlorinated biphenyls. In: Morrison RD, Murphy BL (eds) Environmental forensics contaminant specific guide. Elsevier, Amsterdam, pp 198–225

Keith LH (1991) Environmental sampling and analysis—a practical guide. Routledge, New York 160 pp. https://doi.org/10.1201/9780203756898

Merriam-Webster (2019) https://www.merriam-webster.com/dictionary/fingerprint Accessed 19 April 2019

Orloff KG, Dearwent S, Metcalf S, Kathman S, Turner W (2003) Human exposure to polychlorinated biphenyls in a residential community. Arch Env Contam Tox 44:125–131. https://doi.org/10.1007/s00244-002-1301-5

Paasivirta J, Sinkkonen SI (2009) Environmentally relevant properties of all 209 polychlorinated biphenyl congeners for modeling their fate in different natural and climatic conditions. J Chem Eng Data 54:1189–1213. https://doi.org/10.1021/je800501h

Paoli R.R. Yard PCB Litig. (1994) 35 F.3d 717, 744 3rd Cir

Rodenburg L, Guo J, Christie R (2015) Polychlorinated biphenyls in pigments: inadvertent production and environmental significance. Color Technol 131:353–369. https://doi.org/10.1111/cote.12167

Sokol RC, Kwon OS, Bethoney CM, Rhee G-Y (1994) Reductive dechlorination of polychlorinated biphenyls in St. Lawrence River sediments and variations in dechlorination characteristics. Environ Sci Technol 28:2054–2064

United States (1980). Comprehensive environmental response, compensation, and liability act of 1980. Pub.L. 96–510, approved December 11, 1980. 42 U.S.C. § 9601 et seq

USEPA (2004) Polychlorinated biphenyl inspection manual, EPA-305-X-04-002. US Environ Prot Agency, Washington, DC https://www.epa.gov/sites/production/files/2013-09/documents/pcbinspectmanual.pdf. Accessed September 2019

USEPA (2007) Method 8082A, Revision 1, February 2007. In: test methods for evaluating solid waste, physical/chemical methods 3rd Ed, EPA publication SW-846 https://www.epa.gov/sites/production/files/2015-12/documents/8082a.pdf Accessed September 2019

USEPA (2008) Method 1668B Chlorinated biphenyl congeners in water, soil, sediment, biosolids, and tissue by HRGC/HRMS EPA-821-R-08-020 https://nepis.epa.gov/Exe/ZyPDF.cgi/P1005EUE.PDF?Dockey=P1005EUE.PDF. Accessed September 2019

USEPA (2019a) Finding potentially responsible parties (PRP) https://www.epa.gov/enforcement/finding-potentially-responsible-parties-prp Accessed September 2019

USEPA (2019b) Learn about polychlorinated biphenyls (PCBs) https://www.epa.gov/pcbs/learn-about-polychlorinated-biphenyls-pcbs#commercial Accessed September 2019

WHO (1993) Polychlorinated biphenyls and terphenyls. In: Dobson S, van Esch GJ (eds) Environ heal criteria 140, 2nd edn. World Health Organization (WHO), Geneva

Xu Y, Gregory KB, VanBriesen JM (2016) Microbial-catalyzed reductive dechlorination of polychlorinated biphenyls in Hudson and Grasse river sediment microcosms: determination of dechlorination preferences and identification of rare ortho removal pathways. Environ Sci Technol 50:12767–12778. https://doi.org/10.1021/acs.est.6b03892

Zhang J, Zhang C (2012) Sampling and sampling strategies for environmental analysis. Int J Environ Anal Chem 92:4,466–4,478. https://doi.org/10.1080/03067319.2011.581371
Acknowledgments
This work is based on numerous forensic consulting engagements by the author. The work upon which this article was based was presented at the 10th International PCB Workshop, Krakow, Poland 29 August 2018. The author would like to thank the colleagues who provided input, especially regarding the case study.
Funding information
The author would like to thank the Iowa Superfund Research Program for providing travel funds.
Additional information
Publisher's note
Springer Nature remains neutral with regard to jurisdictional claims in published maps and institutional affiliations.
Responsible editor: Philippe Garrigues
About this article
Cite this article
Erickson, M.D. Environmental PCB forensics: processes and issues. Environ Sci Pollut Res (2020). https://doi.org/10.1007/s11356-019-07416-9
Keywords
Environmental contamination

Expert

Fingerprint

Forensic

Litigation

PCBs

Polychlorinated biphenyl

Weathering

Responsible party

Sediment