Abstract
A novel adsorbent derived from banyan aerial roots was prepared via modification and employed to aqueous gentian violet (GV) and rhodamine B (RhB) removal. The surface morphology and physicochemical properties of modified banyan aerial roots (MBARs) were investigated by SEM, EDS, N2 adsorption/desorption, zeta potential, XRD, and FT-IR characterization experiments. Adsorption factors were tested, and the optimal conditions for GV and RhB removal were pH of 6 and 3, doses of 0.02 g and 0.03 g, and reaction time of 540 min. Adsorption isotherm simulation illustrated that theoretical monolayer adsorption capacities of GV and RhB were 456.64 mg/g and 115.23 mg/g, respectively. Kinetics data was assessed with pseudo-first-order and pseudo-second-order models, and the latter described GV and RhB adsorption better at 288 K, 298 K, 308 K, and 318 K. Thermodynamic analysis indicated that GV and RhB adsorption processes were endothermic and spontaneous. From the research results, it could be inferred that GV adsorption was mainly dominated by electrostatic interaction, while RhB adsorption might be primarily attributed to electrostatic interaction and hydrogen bonding. The study based on full utilization of waste plant fibers facilitates recycling of biomass resources, and due to simplicity, safety, and eco-friendliness of the preparation, as well as low cost and high efficiency of the application, MBARs may be potential absorbents for the treatment of dyestuff wastewater.
This is a preview of subscription content, log in to check access.
Access options
Buy single article
Instant access to the full article PDF.
US$ 39.95
Price includes VAT for USA
Subscribe to journal
Immediate online access to all issues from 2019. Subscription will auto renew annually.
US$ 99
This is the net price. Taxes to be calculated in checkout.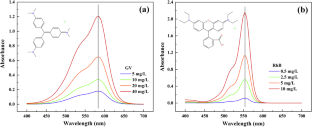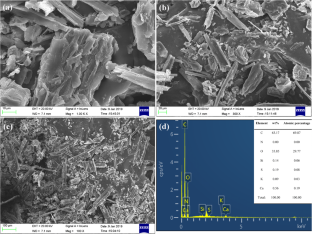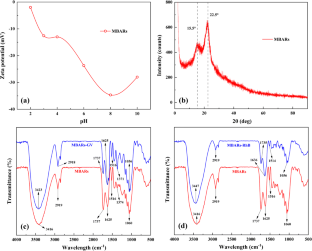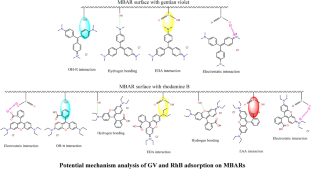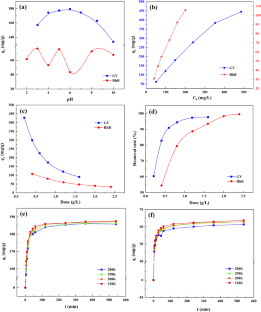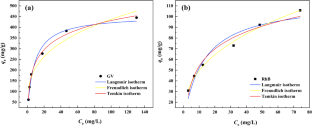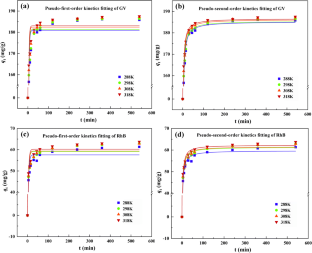 Acknowledgments
The valuable work of the editor and anonymous reviewers is appreciated.
Funding
This work was supported by the National Natural Science Foundation of China (No. 21978102 and No. 31670585) and the National Key Research and Development Project (No. 2018YFE0110400).
Ethics declarations
Conflict of interest
The authors declare that they have no competing interests.
Additional information
Publisher's note
Springer Nature remains neutral with regard to jurisdictional claims in published maps and institutional affiliations.
Responsible editor: Tito Roberto Cadaval Jr
About this article
Cite this article
Fan, H., Ma, Y., Wan, J. et al. Removal of gentian violet and rhodamine B using banyan aerial roots after modification and mechanism studies of differential adsorption behaviors. Environ Sci Pollut Res (2020). https://doi.org/10.1007/s11356-019-07024-7
Received:

Accepted:

Published:
Keywords
Banyan aerial roots

Modification

Gentian violet

Rhodamine B

Adsorption

Mechanism