Abstract
Today, processed and packaged foods are considered as among the major sources of human exposure to plasticizers and bisphenol which migrate from plastic packing. In the present study, a wide range of food products sold on the Tunisian market such as grain and grain products, milk and dairy products, fats and oil, drink, fish, and sweets have been analyzed firstly in order to identify the presence of phthalates and bisphenol. Then, the identified chemical molecules were studied for their environmental fate and tested in vivo for its toxicity in mice models. The food products analyzed using GC-MS/MS indicated the presence of the benzyl butyl phthalate (BBP), dibutyl phthalate (DBP), bis(2-ethylhexyl) phthalate (DEHP), diisodecyl phthalate (DiDP), diisononyl phthalate (DiNP), and 1,2-cyclohexane dicarboxylic acid diisononyl ester (DINC) and which using UPLC-MS/MS demonstrated the presence of bisphenol A of all food products. However, compared to other phthalates, BBP was found at high concentrations in the puff pastry (123 mg/kg), milk (2.59 mg/kg), butter (1.5 mg/kg), yogurt (2.23 mg/kg), oil (6.94 mg/kg), water (0.57 mg/kg), candy 1 (2.35 mg/kg), candy 2 (0.81 mg/kg), orange juice (1.25 mg/kg), peach juice (1.26 mg/kg), fruit juices (0.4 mg/kg), and chocolate (0.884 mg/kg). The obtained data in vivo clearly showed that the acute administration of BBP caused hepatic and renal damage as demonstrated by an increase in biochemical parameters as well as the activities of plasma marker enzymes such as alanine aminotransferase, aspartate aminotransferase, alkaline phosphatase, lactate dehydrogenase, blood urea nitrogen, glucose, urea, creatinine, and uric acid when compared to the control group. By the same occurrence, the histopathological study revealed that BBP strongly modified the structure of hepatic and renal tissues. In addition, the plasticizers and BBP will therefore discharge via wastewater treatment plants in aquatic system and could reach marine organisms such as fish. We have followed the fate of BBP in bream Sparus aurata. In fact, chemical analysis showed the contamination of wild S. aurata by BBP from Sousse Coast (1.5 mg/kg) and wild S. aurata from Monastir Coast (0.33 mg/kg).
This is a preview of subscription content, log in to check access.
Access options
Buy single article
Instant access to the full article PDF.
US$ 39.95
Price includes VAT for USA
Subscribe to journal
Immediate online access to all issues from 2019. Subscription will auto renew annually.
US$ 99
This is the net price. Taxes to be calculated in checkout.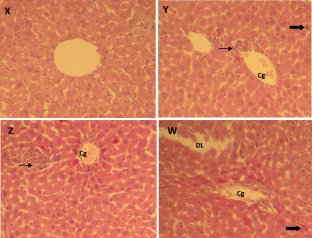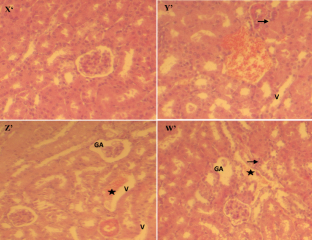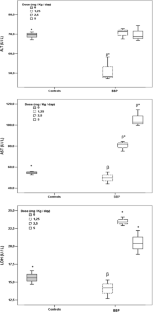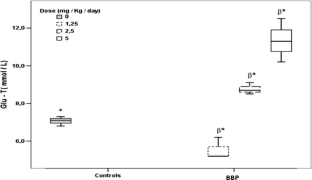 References
Ahmed WMS, Moselhy WA, Nabil TM (2015) Bisphenol A toxicity in adult male rat's hematological, biochemical and histological approach. Glob Vet 14:228–238

Fromme H, Gruber L, Schlummer M, Wolz G, Boehmer S, Angerer J, Mayer R, Liebi B, Bolte G (2007) Intake of phthalates and di (2-ethylhexyl) adipate: results of the integrated exposure assessment survey based on duplicate diet samples and bio monitoring data. Environ Int 33:1012–1020

Giboney PT (2005) Mildly elevated liver transaminase levels in the asymptomatic patient. Am Fam Physician 71:1105–1110

Goulas AE, Zygoura P, Karatapanis A, Georgantelis D, Kontominas MG (2007) Migration of di(2-ethylhexyl) adipate and acetyltributyl citrate plasticizers from food-grade PVC film into sweetened sesame paste (halawa tehineh): kinetic and penetration study. Food Chem Toxicol 45:585–591

Hanioka N, Jinno H, Tanaka-agawa T, Nishimura T, Ando M (2000) Interaction of bisphenol A with rat hepatic cytochrome P450 enzymes. Chemosphere 41:973–978

Hassan ZK, Elobeid MA, Virk P, Mer SA, El Amin M, Daghestani MH, Al Oloyan EM (2012) Bisphenol A induce hepatotoxicity through oxidative stress in rat model. Oxidative Med Cell Longev 1–6

Kavlock R, Boekelheide K, Chapin R, Cunningham M, Faustman E, Foster P, Golub M, Henderson R, Hinberg I, Little R, Seed J, Shea K, Tabacova S, Tyl R, Williams R, Zacharewski T (2002) NTP center for the evaluation of risks to human reproduction: phthalates expert panel report on the reproductive and developmental toxicity of di-nbutyl phthalate. Reprod Toxicol 16:489–527

Manikkam M, Tracey R, Guerrero-Bosagna C, Skinner MK (2013) Plastics derived endocrine disruptors (BPA, DEHP and DBP) induce epigenetic trans generational inheritance of obesity, reproductive disease and sperm epimutations. PLoS One. 8 doi: 10.1371/journal.pone.0055387

Marmugi A, Lasserre F, Beuzelin D, Duckeix S, Huc L, Polizzi A, Chetivau M, Pineau T, Martin P, Guillou H, Mselli-Lakhal L (2014) Adverse effects of long-term exposure to bisphenol A during adulthood leading to hyperglycemia and hypercholesterolemia in mice. Toxiclogy 5:133–143

Moghaddam HS, Samarghandians S, Farkhndeh T (2015) Effect of bisphenol A on blood glucose, lipid profile and oxidative stress indices in adult male mice. Toxicol Mech Methods 25:507–513

Moon MK, Kim MJ, Jug IK, Koo YD, Ann HY, Lee KJ, Kim SH, Yoon YC, Ch BJ, Park KS, Jang HC, Park YJ (2012) Bisphenol impairs mitochondrial function in the liver at doses below the n observed adverse effect level. J Korean Med Sci 27:644–652

Mourad IM, Khadrawy YA (2012) The sensitivity of liver, kidney and testis of rats to oxidative stress induced by different doses of bisphenol. Int J Life Sci Pharma Res 2:19–28

Nakagawa Y, Tayama S (2000) Metabolism and cytotoxicity of bisphenol A and other bisphenol in isolated rat hepatocytes. Arch Toxicol 74:99–105

Reitman S, Frankel SA (1957) Colorimetric method for the determination of serum glutamic oxaloacetic and glutamic pyruvic transaminases. Am J Clin Pathol 28:56–63

Sangai NP, Verma RJ, Trivedi MH (2012) Testing the efficacity of quercetin in mitigating bisphenol A toxicity in liver and kidney of mice. Toxicol Ind Health 30:581–597

Wormuth M, Scheringer M, Vollenweider M, Hungerbuchler K (2006) What are the sources of exposure to eight frequently used phtalic acid esters in Europeans? Risk Anal 26:803–824

Wroblewski F (1995) La Due JS Colorimetric method for LDH in Wootton IDP microanalysis in medical biochemistry, vol 104, 4th edn. JA Churchill Ltd, Gloucester, pp 115–118

Yildiz N, Barlas N (2013) Hepatic and renal function in growing male rats after bisphenol A and octylphenol exposure. Hum Exp Toxicol 32:675–686
Acknowledgements
The authors would like to express their sincere gratitude to Rached Raddadi, Hafedh Trabelsi, and Jihen Jeffel, technicians at Anatomopathology Laboratory, Gafsa, Tunisia, for their assistance in histological studies.
Ethics declarations
Conflicts of interest
The authors declare that there are no conflicts of interest.
Additional information
Responsible editor: Philippe Garrigues
About this article
Cite this article
Beltifa, A., Feriani, A., Machreki, M. et al. Plasticizers and bisphenol A, in packaged foods sold in the Tunisian markets: study of their acute in vivo toxicity and their environmental fate. Environ Sci Pollut Res 24, 22382–22392 (2017). https://doi.org/10.1007/s11356-017-9861-0
Received:

Accepted:

Published:

Issue Date:
Keywords
Plasticizers

Bisphenol A

Food contamination

Acute toxicity

Biochemical analysis

Marine organisms