Abstract
The objective of this research is to investigate and compare the alteration of soil parameters with and without afforestation programme in a Hong Kong forest, analysed by Principal Component Analysis (PCA). One hundred soil samples were collected from the following sites: Pak Ngau Shek (PNS), Shing Mun (SM), Tai Po Kau (TPK), Tai Tong (TT) (forest with afforestation programme) and Lantau Peak (LP) (control site). A significant difference was found in only two out of 16 parameters: pH (8.34–8.87) and PAHs (4.35–6.32 μg/kg) by comparing the soils taken in the forest with and without an afforestation programme implemented. Three principle components are responsible for soil quality variations in the studied sites. The first, second and third components included pH (0.167) and EC (0.176), PAHs (0.331) and PAHs (0.207), respectively. This framework provides information on the least disturbance of soil properties for the afforestation programme. To conclude, a rigorous monitoring of soil quality is necessary to assess forest health after an afforestation programme. Besides, in the long term, an appropriate forest preservation programme should be implemented to achieve rural area sustainability.
This is a preview of subscription content, log in to check access.
Access options
Buy single article
Instant access to the full article PDF.
US$ 39.95
Price includes VAT for USA
Subscribe to journal
Immediate online access to all issues from 2019. Subscription will auto renew annually.
US$ 99
This is the net price. Taxes to be calculated in checkout.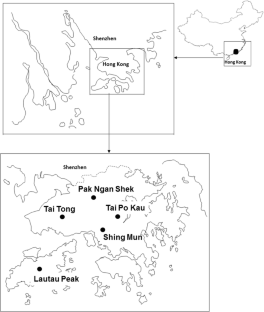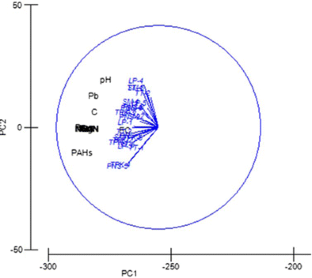 References
Abbas S, Nichol JE, Fischer GA (2016) A 70-year perspective on tropical forest regeneration. Sci Total Environ 544:544–552

AFCD (2017) Agricultural Fisheries and Conservation Department, Hong Kong SAR Government

APHA. 1995. American Public Health Association, Standard methods for the examination of water and wastewater, 19th ed., APHA, Washington.

Arizaga J, Unamuno E, Clarabuch O, Azkona A (2013) The impact of an invasive exotic bush on the stopover ecology of migrant passerines. Anim Biodivers Conserv 36:1–11

Bennett AE, Strauss SY (2015) Response to soil biota by native, introduced non-pest, and pest grass species: is responsiveness a mechanism for invasion? Biological Invasion 15:1343–1353

Cano L, Campos JA, Garcia-Magro D, Herrera M (2013a) Replacement of estuarine communities by an exotic shrub: distribution and invasion history of Baccharis halimifolia in Europe. Biological Invasion 15:1183–1188

Cano L, Garcia-Magro D, Herrera M (2013b) Phenology of the dioecious shrub Baccharis halimifolia along a salinity gradient: consequences for the invasion of Atlantic subhalophilous communities. Plant Biosystems 147:1128–1138

CCME (1999) Canadian sediment quality guidelines for the protection of aquatic life. Canadian Council of Ministers of the Environment

Corlett RT (1999) Environmental forestry in Hong Kong: 1871–1997. For Ecol Manag 116:93–105

Dudgeon D, Corlett RT (2004) The ecology and biodiversity of Hong Kong. Joint Publishing Company and Friends of the Country Parks, Hong Kong, p 336

Ervin GN (2009) Distribution, habitat characteristics, and new county-level records of Baccharis halimifolia L. on a portion of its present US range boundary. Southeast Nat 8:12

Freire Moro M, Westerkamp C, Soares de Arares F (2014) How much importance is given to native plants in cities tree scape? A case study in Fortaleza, Brazil. Urban Forestry Urban Green 13:365–374

Fried G, Cano L, Brunel S, Beteta E, Charpentier A, Herrera M, Starfinger U, Panetta FD (2016) Monographs on invasive plants in Europe: Baccharis halimifolia L. Botany Letter 163:127–153

Fung T (2003) A conservation story of our wounded forests. Hong Kong Discovery 38:15–19

Hung TC (2010) Native plant regeneration in exotic tree plantation in Hong Kong, China. MPhil thesis, The University of Hong Kong, Hong Kong

Kaufman SR, Kaufman W (2007) Invasive plants: guide to identification and the impacts and control of common North American species. Stackpole Books, Mechanicsburg

Kendle AD, Rose JE (2000) The aliens have landed! What are the justifications for 'native only' policies in landscape plantings? Landscape Urban Planning 47:19–31

Kriticos DJ, Brunel S, Ota N, Fried G, Lansink AGJMO, Panetta FD, Prasad TVR, Shabbir A, Yaacoby T (2015) Downscaling pest risk analyses: identifying current and future potentially suitable habitats for Parthenium hysterophorus with particular reference to Europe and North Africa. PLoS One 10:e0132807

Little TM, Hills JJ (1978) Agricultural experimentation: design and analysis. Wiley, New York

Nicholson B (1996) Tai Po Kau nature reserve, new territories, Hong Kong: a reafforestation history. Asian Journal of Environmental Management 4:103–119

Planting AJ, Wu JJ (2003) Co-benefits from carbon sequestration in forests: evaluating reductions in agricultural externalities from an afforestation policy in Wisconsin. Land Econ 79:74–85

Porazinska DL, Fujisaki I, Purcell MF, Giblin-Davis RM (2014) Plant invasions from a belowground nematocentric perspective. Soil Biology and Chemistry 77:213–220

Sagoff M (2005) Do non-native species threaten the natural environment? Journal of Agricultural Environment Ethics 18:215–236

Scharfy D, Guesewell S, Moe G, Venterink HO (2010) Invasion of Solidago gigantea in contrasting experimental plant communities: effects on soil microbes, nutrients and plant-soil feedbacks. J Ecol 98:1379–1388

Toh I, Gillespie M, Lamb D (1999) The role of isolated trees in facilitating tree seedling recruitment at a degraded sub-tropical rainforest site. Restor Ecol 7:288–297

USEPA (1996a) Method 3540C: Soxhlet extraction. US Environmental Protection Agency, Washington, DC

USEPA (1996b) Method 3620B: Florisil cleanup. US Environmental Protection Agency, Washington, DC

USEPA (1996c) Method 8270C: semivolatile organic compounds by gas chromatography/mass spectrometry (GC/MS). US Environmental Protection Agency, Washington, DC

Yang J, Zhou J, Ke Y, Xiao J (2012) Assessing the structure and stability of street trees in Lhasa, China. Urban Forestry Urban Green 11:432–438
Additional information
Responsible editor: Philippe Garrigues
About this article
Cite this article
Fung, K.Y., Leung, H.M. & Yung, K.K.L. Comparative assessment of soil quality parameters after implementing afforestation programme in forest areas of Hong Kong. Environ Sci Pollut Res (2017). https://doi.org/10.1007/s11356-017-9550-z
Received:

Accepted:

Published:
Keywords
Afforestation program

Soil quality

Principal component analysis

Restoration

Forest health