Abstract
In a globalized world, the world trade fleet plays a pivotal role in limiting transport costs. But, the management of obsolete ships is an acute problem, with most Ship Recycling Facilities (SRF) situated in developing countries. They are renowned for their controversial work and safety conditions and their environmental impact. Paradoxically, dismantlement is paid for by the shipowners in accordance with international conventions therefore it is more profitable for them to sell off ships destined for scrapping. Scuttling, the alternative to scrapping, is assessed in the present review to compare the cost/benefit ratios of the two approaches. Although scrapping provides employment and raw materials – but with environmental, health and safety costs – scuttling provides fisheries and diving tourism opportunities but needs appropriate management to avoid organic and metal pollution, introduction of invasive species and exacerbation of coastal erosion. It is also limited by appropriate bottom depth, ship type and number. The present review inventories the environmental, health, safety, economic, and forensic aspects of each alternative.
This is a preview of subscription content, log in to check access.
Access options
Buy single article
Instant access to the full article PDF.
US$ 39.95
Price includes VAT for USA
Subscribe to journal
Immediate online access to all issues from 2019. Subscription will auto renew annually.
US$ 99
This is the net price. Taxes to be calculated in checkout.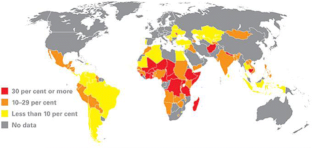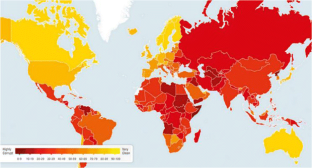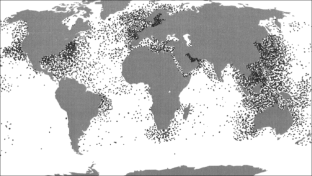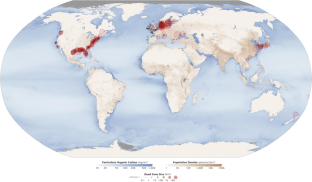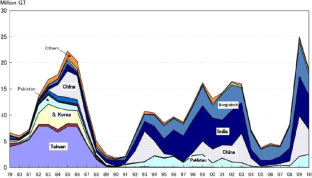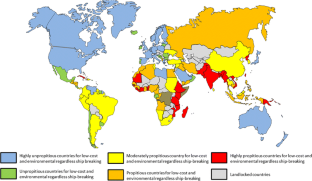 References
Abdullah HM, Mahboob MG, Banu MR, Seker DZ (2013) Monitoring the drastic growth of ship breaking yards in Sitakunda: a threat to the coastal environment of Bangladesh. Environ Monit Assess 185:3839–3851, 1-13

Aktaruzzaman M, Chowdhury MAZ, Fardous Z, Alam MK, Hossain MS, Fakhruddin ANM (2014) Ecological risk posed by heavy metals contamination of ship breaking yards in Bangladesh. Int J Environ Res 8(2):469–478

Akten N, Koldemir B, Yaran A, Irtem SS, Elmas G (2007) Ship breaking industry and its impacts on environment Proceedings of the 8th International Conference on the Mediterranean Coastal Environment. MEDCOAST 2:797–806

Allegrini I, Pirrone N (2007) Global scale atmospheric pollution: a regional problem. Dev Earth Surf Proc 10:145–146

Andersen AB (2001) Worker safety in the ship-breaking industries. International Labour Office, Geneva, WP 167, 70pp

Assemblée Nationale (2013) Commission d'enquête sur la situation de la sidérurgie et de la métallurgie françaises et européennes dans la crise économique et financière et sur les conditions de leur sauvegarde et de leur développement, http://www.assemblee-nationale.fr/14/pdf/rap-enq/r1240.pdf (Accessed 30/07/2015). In French

Aydin YM, Kara M, Dumanoglu Y, Odabasi M, Elbir T (2014) Source apportionment of polycyclic aromatic hydrocarbons (PAHs) and polychlorinated biphenyls (PCBs) in ambient air of an industrial region in Turkey. Atmos Environ 97:271–285

Baine M (2001) Artificial reefs: a review of their design, application, management and performance. Ocean Coast Manag 44(3–4):241–259

Bartrip PWJ (2014) 'Enveloped in fog': the asbestos problem in Britain's Royal Naval Dockyards, 1949–1999. Int J Marit Hist 26(4):685–701

Basel Convention (2003) BC-VII/26 Environmentally sound management of ship dismantling, http://www.basel.int/Implementation/ShipDismantling/DecisionsandSubmissions/tabid/2781/Default.aspx (Accessed 14/01/2016)

Basha S, Gaur PM, Thorat RB, Trivedi RH, Mukhopadhyay SK, Anand N, Desai SH, Mody KH, Jha B (2007) Heavy metal content of suspended particulate matter at world's largest ship-breaking yard, Alang-Sosiya, India. Water Air Soil Pollut 178(1–4):373–384

Beckett WS (2007) Shipyard workers and asbestos: a persistent and international problem. Occup Environ Med 64(10):639–641

BC Esty, Sheen A (2010) Valuing ships, Harvard Business School, N9-210-058

Bhattacharjee S (2009) From Basel to Hong Kong: international environmental regulation of ship-recycling takes one step forward and two steps back. Trade Law Dev 1(2):193–230

Biggeri M, Mehrotra S, Sudarshan RM (2009) Child labour in industrial outworker households in India. Econ Polit Wkly 44(12):47–56

Boc SJ, Burg EC (2010) Innovative shore protection for island communities. WIT Trans Ecol Environ 130:209–220

Bogdaniuk M, Sapota G, Dembska G, Aftanas B (2012) Determination of PAHs and PCBs in the polish area of shipwreck exploration. Pol J Environ Stud 21(2):297–306

Bohnsack JA (1989) Are high densities of fishes at artificial reefs the result of habitat limitation or behavioural preference? Bull Mar Sci 44:631–645

Bohnsack JA, Sutherland DL (1985) Artificial reef research: a review with recommendations for future priorities. Bull Mar Sci 37(1):11–39

Bopp RF (1982) Chlorinated hydrocarbons and radionuclide chronologies in sediments of the Hudson River and Estuary, New York. Environ Sci Technol 16(10):666–676

Brock RE (1994) Beyond fisheries enhancement: artificial reefs and ecotourism. Bull Mar Sci 55(2–3):1181–1188

Brown CJ (2005) Epifaunal colonization of the Loch Linnhe artificial reef: influence of substratum on epifaunal assemblage structure. Biofouling 21(2):73–85

Brown N, Vogel B (2006) UK strips swan hunter of LSD(A) role. Jane's Def Indu, July

Brown RE, Brain JD, Wang N (1997) The avian respiratory system: a unique model for studies of respiratory toxicosis and for monitoring air quality. Environ Health Perspect 105(2):188–200

Bulleri F, Airoldi L (2005) Artificial marine structures facilitate the spread of a nonindigenous green alga, Codium fragile ssp. tomentosoides, in the north Adriatic Sea. J Appl Ecol 42:1063–1072

Bunderson-Schelvan M, Pfau JC, Crouch R, Holian A (2011) Nonpulmonary outcomes of asbestos exposure. J Toxicol Environ Health B Crit Rev 14(1–4):122–152

Buerk R. 2006. Breaking ships. Chamberlain bros Eds. 192pp

Burt J, Bartholomew A, Usseglio P, Bauman A, Sale PF (2009a) Are artificial reefs surrogates of natural habitats for corals and fish in Dubai, United Arab Emirates? Coral Reefs 28:663–675

Burt J, Bartholomew A, Bauman A, Saif A, Sale PF (2009b) Coral recruitment and early benthic community development on several materials used in the construction of artificial reefs and breakwaters. J Exp Mar Biol Ecol 373:72–78

I.L. Buxton (1991) The market for ship demolition. Maritime Policy and Management 18, 2, 105-112

Cardo P, Bonhoure T, Chevallier D (2010) Grenelle de la mer - Rapport du Comité opérationnel Démantèlement des navires. Ministère de l'écologie, de l'énergie, du développement durable et de la mer. 131pp. In French

Cairns, G. 2007. Postcard from Chittagong: Wish you were here? Critical Perspectives on International Business 3 (3), pp. 266-279

Chang Y-C, Wang N, Durak OS (2010) Ship recycling and marine pollution. Mar Poll Bull 60:1390–1396

Chapman MG, Clynick BG (2006) Experiments testing the use of waste material in estuaries as habitat for subtidal organisms. J Exp Mar Biol Ecol 338:164–178

Chester R, Nimmo M, Preston MR (1999) The trace metal chemistry of atmospheric dry deposition samples collected at Cap Ferrat: a coastal site in the western Mediterranean. Mar Chem 68:15–30

Chowdhury R, Harshfield E, Roy S, Flora MS, Akram KAHM, Bhuiya A, Ahsan H (2014) Life, health, and safety of industrial workers in Bangladesh: should they be driven by economic rationale or moral imperative? J Occup Environ Med 56(4):12–13

Clarksons shipbrokers (2014) Demolition levels still coming into profile. https://clarksonsresearch.wordpress.com/tag/scrap/ (Accessed 30/07/2015)

Cohen M (2005) U.S. Shipbreaking exports: balancing safe disposal with economic realities. Environment 28(2):237–268

Cohn G, Englund W (1998) The Baltimore sun, the investigative report, 07.12.1997 – 29.01.1998

Conseil d'Etat, Section du contentieux, 6ème et 1ère sous-sections réunies, 13 février 2006 (n° 288801–288811), Association Ban Asbestos France et autres - http://www.legifrance.gouv.fr/affichJuriAdmin.do;jsessionid=31A00C3E0872131B36F777F420B225D3.tpdjo12v_1?oldAction=rechExpJuriAdmin&idTexte=CETATEXT000008238043&fastReqId=657318209&fastPos=7 (Accessed 14/01/2016)

Courtice MN, Demers PA, Takaro TK, Vedal S, Ahktar Ahmad SK, Davies HW, Siddique Z (2011) Asbestos-related disease in Bangladeshi ship breakers: a pilot study. Int J Occup Environ Health 17(2):144–153

Creese R, Nandeshwar A, Sibal P, Ahluwalia R, Iskander WH, Klishis M, McKendall A, Whaley D, Boettner J, Jaramillo J, Martin M, Oganezov K (2002) Ship deconstruction cost models, AACE International transactions, EST091-EST095

Cunningham J (2006) Shipwrecked. Prof Eng 19(11):22–23

Da Rocha DF, Franco MAL, Gatts PV, Zalmon IR (2015) The effect of an artificial reef system on the transient fish assemblages - South-eastern coast of Brazil. J Mar Biol Assoc UK 95(3):635–646

Davis H (1997) Progress on Norfolk's coastal defences. Dredg Port Constr 24(11):39

Davis R (1998) Navy aircraft carriers - Cost effectiveness of conventionnally and nuclear-powered carriers. Reports to congressional requesters. United States General Accounting Office. GAO/NSIA98-1. 196pp.

Davison W, Zhang H (1994) In situ speciation measurements of trace components in natural-waters using thin-film gels. Nature 367:546–548

D'Costa PM, Anil AC (2010) Diatom community dynamics in a tropical, monsoon-influenced environment: West coast of India. Cont Shelf Res 30(12):1324–1337

Demaria F (2010) Shipbreaking at Alang-Sosiya (India): an ecological distribution conflict. Ecol Econ 70(2):250–260

Devault DA, Delmotte S, Merlina G, Lim P, Gerino M, Pinelli E (2009) Influence of in situ biological activity on the vertical profile of pre-emergence herbicides in sediment. J Environ Monit 11(6):1206–1215

Diaz RJ, Rosenberg R (2008) Spreading dead zones and consequences for marine ecosystems. Science 321:5891–5926

Diego C, Velasco-García MI, Cruz MJ, Untoria MD, Morell F, Ferrer J (2013) Asbestos pulmonary content in workers of Ferrol shipyards, Spain. Med Clin 140(4):152–156, In Spanish

Ditton RB, Osburn HR, Baker TL, Thailing CE (2002) Demographics, attitudes, and reef management preferences of sport divers in offshore Texas waters. ICES J Mar Sci 59(SUPPL):S186

Dodds D (2007) Breaking up is hard to do: environmental effects of shipwrecking and possible solutions under India's environmental regime. Pacific McGeorge Global Business & Development Law Journal, 207–237

European Commission (2007) Directorate general environment, ship dismantling and pre-cleaning of ships, final report, June 2007, http://ec.europa.eu/environment/waste/ships/pdf/ship_dismantling_report.pdf (Accessed 30/07/2015)

J. J. Evans (1989) Replacement, obsolescence and modifications of ships. Maritime Policy and Management 16, 3, 223-231

Faksness L-G, Daling P, Altin D, Dolva H, Fosbæk B, Bergstrøm R (2015) Relative bioavailability and toxicity of fuel oils leaking from World War II shipwrecks. Mar Poll Bull 94(1–2):123–130

Feary DA, Burt JA, Bartholomew A (2011) Artificial marine habitats in the Arabian Gulf: review of current use, benefits and management implications. Ocean Coast Manag 54(10):742–749

Federation Française de l'Acier. Prix moyen des ferrailles d'origine régionale - Données mensuelles www.acier.org/pages/stat/ferrailles/scrap.html

Fédération Internationale des ligues des Droits de l'Homme (2002) Où finissent les bateaux poubelles ? Report n°348. 92pp. In French

Fédération Internationale des ligues des Droits de l'Homme (2008) Ces chantiers qui brisent l'enfance. FIDH Eds. Paris. 8pp. In French

Fish T (2008) Russia prepares to scrap decommissioned nuclear submarines. Jane's Def Week, April

Fitzhardinge RC, Bailey-Brock JH (1989) Colonization of artificial reef materials by corals and other sessile organisms. Bull Mar Sci 44:567–579

French-McCay D, Reich D, Michel J, Etkin D, Symons L, Helton D, Wagner J (2012) Oil spill consequence analyses of potentially-polluting shipwrecks. Proc. 35th Arctic & Marine Oilspill Program Technical Seminar.

RS Frey. 2015. Breaking ships in the world-system: an analysis of two ship breaking capitals, Alang Sosiya, India, and Chittagong, Bangladesh. J. World-System Res. 1, 21, 25-49

Frihy OE, El Ganaini MA, El Sayed WR, Iskander MM (2004) The role of fringing coral reef in beach protection of Hurghada, Gulf of Suez, Red Sea of Egypt. Ecol Eng 22(1):17–25

Galley M (2014), Shipbreaking: hazards and liabilities, Springer, 230 pp. ISBN 978-3-319-04698-3

Garud P (2012) Incorporation of Global Environmental Norms into Indian Legal Systems: social and economic challenges, with special reference to ship-breaking. Proc Soc Behav Sci 37:150–156

George RD, Johnston RK, Seligman PF, Gauthier RD, Wild WJ (2005) Seawater leaching investigation of polychlorinated biphenyls from solid matrices. pp. 1492–1500 in. Oceans 2005, IEEE/MTS Proceedings, 2, September 18–23, 2005, Washington, D.C. 1015pp

George RD, Johnston RK, Kurtz CA, Seligman PF, Gauthier RD, Wild WJ (2006) Investigation of PCB release-rates from selected shipboard solid materials under laboratory-simulated shallow ocean (artificial reef) environments. Technical Report 1936. SSC San Diego. San Diego, CA 92152–5001, 1013pp

Ghosh P (2006) Brinkmanship. Down Earth 14:26

Glasby TM, Connell SD, Holloway MG, Hewitt CL (2007) Nonindigenous biota on artificial structures: could habitat creation facilitate biological invasions? Mar Biol 151:887–895

Goldrein IS, Hannaford M, Turner P (2013) Ship sale and purchase. Taylor Francis Ltd (Eds.) U.K. 6th revised edition. 432 pp. ISBN 13: 9781842145876

Gonzalez-Correa JM, Bayle JT, Sanchez-Lizasa JL, Valle C, Sanchez-Jerez P, Ruiz JM (2005) Recovery of deep Posidonia oceanica meadows degraded by trawling. J Exp Mar Biol Ecol 320:65–76

Goto D, Wallace WG (2010) Relative importance of multiple environmental variables in structuring benthic macroinfaunal assemblages in chronically metal-polluted salt marshes. Mar Pollut Bull 60(3):363–375

Greenpeace (2000) Shipbreaking: a global environmental, health and labour challenge. A Greenpeace report for IMO MEPC 44th Session

Guichard F, Bourget E, Robert J-L (2001) Scaling the influence of topographic heterogeneity on intertidal benthic communities: alternate trajectories mediated by hydrodynamics and shading. Mar Ecol Prog Ser 217:27–41

Haab TC, Hamilton M, McConnell KE (2008) Small boat fishing in Hawaii: a random utility model of ramp and ocean destinations. Mar Res Econ 23(2):137–151

Harris LV, Kahwa IA (2003) Asbestos: old foe in 21st century developing countries. Sci Total Environ 307:1–9

Harris C, Schroder T (2001) UAE underwater explorer. Explorer Publishing, Dubai, UAE. ISBN: 9768182652–9789768182654

Hasan AB, Kabir S, Selim Reza AHM, Nazim Zaman M, Ahsan A, Rashid M (2012) Enrichment factor and geo-accumulation index of trace metals in sediments of the ship breaking area of Sitakund Upazilla (Bhatiary-Kumira), Chittagong, Bangladesh. J Geochem Explor 125:130–137

Occupationnal Safety and Health Administration (2001) Shipbreaking. OSHA fact sheet. 2pp

Helton D (2005) Intentional scuttling of vessels as a response alternative. An issue paper prepared for the 2005 International Oil Spill Conference. 15pp

Hess RW, Rushworth D, Hynes MV, Peters JE (2001) Disposal options for ships. ISBN/EAN: 0-8330-3014-0

Hixon MA, Beets JP (1989) Shekter characteristics and Caribbean fish assemblages: experiments with artificial reefs. Bull Mar Sci 44:666–680

Ho SF, Wong PH, Kwok SF (1989) Study on the health hazards of scrap metal cutters. Singap Med J 30(6):535–538

Ho K, Patton L, Latimer JS, Pruell RJ, Pelletier M, McKinney R, Jayaraman S (1999) The chemistry and toxicity of sediment affected by oil from the North Cape spilled into Rhode Island Sound. Mar Pollut Bull 4:314–323

Hoch M (2001) Organotin compounds in the environment - an overview. Appl Geochem 16(7–8):719–743

Hodgson G, Carpenter K (1995) Scleractinian corals of Kuwait. Pac Sci 49:227–246

Hossain MS, Chowdhury SR, Jabber SMA, Saifullah SM, Rahman MA (2008) Occupational health hazards of ship scrapping workers at Chittagong coastal zone, Bangladesh. Chiang Mai J Sci 35(2):370–381

Huckins JN, Tubergen MW, Manuweera GK (1990) Semipermeable membrane devices containing model lipid: a new approach to monitoring the bioavailability of lipophilic contaminants and estimating their bioconcentration potential. Chemosphere 20(5):533–552

Ibeanu O (2009) Promotion and protection of all human rights, civil, political, economic, social and cultural rights, including the right to development. Report of the Special Rapporteur on the adverse effects of the movement and dumping of toxic and dangerous products and wastes on the enjoyment of human rights, United Nations, General Assembly, Human Rights Council, A/HRC/12/26.

ILO Database on reported incidents of abandonment of seafarers http://www.ilo.org/dyn/seafarers/seafarersbrowse.home (Accessed14/01/2016)

IMO (2003) MEPC 49/3/2 9 May 2003 RECYCLING OF SHIPS comments on the report of the correspondence group: selected cases of decommissioning of vessels indicating the need for mandatory requirements Submitted by Greenpeace International http://www.sjofartsverket.se/upload/5290/49-3-2.pdf

International Chamber of Shipping, Guidelines on Transitional Measures for Shipowners (2009) Selling ships for recycling in preparation for the entry into force of the IMO Hong Kong International Convention for the safe and environmentally sound recycling of ships (Accessed 14/01/2016)

ISO, ISO 30000:2009 Ships and marine technology – ship recycling management systems –specifications for management systems for safe and environmentally sound ship recycling facilities http://www.iso.org/iso/catalogue_detail.htm?csnumber=51244 (Accessed 30/07/2015)

Jadhav S, Bhosale D, Bhosle N (2011) Baseline of organotin pollution in fishes, clams, shrimps, squids and crabs collected from the west coast of India. Mar Pollut Bull 62(10):2213–2219

Jager LP, Rijnierse FVJ, Esselink H, Baars AJ (1996) Biomonitoring with the buzzard buteo buteo in the Netherlands: heavy metals and sources of variation. J Ornithol 137(3):295–318

Jorgenson JD (2010) Iron ore. 2010 minerals yearbook. USGS Eds. 22pp

Kaiser MJ (2008) A review of ship breaking and rig scrapping in the Gulf of Mexico. Ocean Dev Int Law 39(2):178–199

Kara M, Dumanoğlu Y, Altiok H, Elbir T, Odabası M, Bayram A (2014a) Spatial distribution and source identification of trace elements in topsoil from heavily industrialized region, Aliaga, Turkey. Environ Monit Assess 186(10):6017–6038

Kara M, Dumanoglu Y, Altiok H, Elbir T, Odabasi M, Bayram A (2014b) Spatial variation of trace elements in seawater and sediment samples in a heavily industrialized region. Environ Earth Sci 73(1):405–421

Karickhoff SW, Brown DS, Scott TA (1979) Sorption of hydrophobic pollutants on natural sediments. Water Res 13:241–248

Karim S (2009) Violation of labour rights in the ship-breaking yards of Bangladesh: legal norms and reality. Int J Comp Labour Law Indust Relat 25(4):379–394

Karim S (2010) Environmental pollution from the shipbreaking industry: international law and national legal response. Georgetown Int Environ Law Rev 22:185–240

Kelly LW, Barott KL, Dinsdale E, Friedlander AM, Nosrat B, Obura D, Sala E, Sandin SA, Smith JE, Vermeij MJA, Williams GJ, Willner D, Rohwer F (2012) Black reefs: iron-induced phase shifts on coral reefs. ISME J 6:638

Kelse C (2005) On the waterfront. Ind Fab Prod Rev 90(3):38–40

Khan I, Chowdhury H, Alam F, Kumar A (2012) Sustainable design of ship breaking industry in developing countries. Asian J Water Environ Pollut 9(1):1–11

Kirkpatrick B, Pierce R, Cheng YS, Henry MS, Blum P, Osborn S, Nierenberg K, Pederson BA, Fleming LE, Reich A, Naar J, Kirkpatrick G, Backer LC, Baden D (2010) Inland transport of aerosolized Florida red tide toxins. Harmful Algae 9(2):186–189

Knapp S, Kumar SN, Remijn AB (2008) Econometric analysis of the ship demolition market. Mar Pollut 32(6):1023–1036

Kowalewska G, Konat J (1997) Distribution of polynuclear aromatic hydrocarbons (PAHs) in sediments of the southern Baltic Sea. Oceanologia 39(1):83–104

Kudłak B, Rogowska J, Wolska L, Kałas M, Łȩczyński L, Namieśnik J (2012) Toxicity assessment of sediments associated with the wreck of s/s Stuttgart in the Gulf of Gdańsk (Poland). J Environ Monit 14(4):1231–1236

Langlet D (2009) Prior informed consent and hazardous trade, regulating trade in hazardous goods at the intersection of sovereignty, free trade and environmental protection. Kluwer Law International, the Netherlands, ISBN 9789041128218

Lanzona LA, Evenson RE (1997) The effects of transaction costs on labor market participation and earnings: evidence from Rural Philippine Markets. Economic growth center, Yale University, Center Discussion Paper N°790, 27pp

Leeworthy VR, Maher T, Stone EA (2006) Can artificial reefs alter user pressure on adjacent natural reefs? Bull Mar Sci 78(1):29–38

Lepensec L, Pinon H (2008): Analyse stratégique: Age et durée de vie des navires http://temis.documentation.developpement-durable.gouv.fr/documents/Temis/0059/Temis-0059645/%2016826.pdf (Accessed 30 07 2015). In French

Lewis WA (1954) Economic development with unlimited supplies of labour. Manch Sch Econ Soc Stud 22(2):139–191

Liu, T.-L., Su, D.-T. 2013. Numerical analysis of the influence of reef arrangements on artificial reef flow fields. Ocean Engineering 74, pp. 81-89

Lloyd's List (1999) Amsterdam scrapping accord dumped at summit, http://archive.ban.org/ban_news/amsterdam.html (Accessed 14/01/2016) long term asset value: www.long-term-asset-value.de (Accessed 04 08 2015)

MacArthur R, Wilson EO (1967) The theory of island biogeography, Princeton University Press (2001 reprint), ISBN 0-691-08836-5M

MacDonald CD, Mitsuyasu CA, Corbin E (1999) Planned underwater dive attractions program for Hawaii. Oceans Conf Rec (IEEE) 1:180–188

Macleod ID, Steyne H (2011) Managing a monitor - the case of HMVS Cerberus in Port Phillip Bay: integration of corrosion measurements with site management strategies. Conserv Manag Archaeol Sites 13(4):334–361

Macreadie PI, Fowler AM, Booth DJ (2011) Rigs-to-reefs: will the deep sea benefit from artificial habitat? Front Ecol Environ 9(8):455–461

Matilainen T, Verta M, Niemi M, Uusi-Rauva A (1991) Specific rates of net methylmercury production in lake sediments. Water Air Soil Pollut 56:595–605

McElroy JK, Uktolseja JCB (1992) Skipjack pole-and-line operations in east Indonesia. A comparative analysis of catch performance. Mar Pollut 16(6):451–462

Merikas A, Merika A, Sharma A (2015) Exploring price formation oin the global ship demolition market http://www.efmaefm.org/0EFMAMEETINGS/EFMA%20ANNUAL%20MEETINGS/2015-Amsterdam/papers/EFMA2015_0452_fullpaper.pdf (Accessed 30/07/2015)

Michel J, Gilbert T, Etkin DS, Urban R, Waldron J, Blocksidge CT (2005) Potentially polluting wrecks in marine waters. International Oil Spill Conference

Mikelis N (2013) Ship recycling markets, BULLETIN 2013 VOLUME 108 #3, www.bimco.org/…/2013…/2013…/pdf054.ash (Accessed 14/01/2016)

Milieu Ltd & COWI (2009) Study in relation to options for new initiatives regarding dismantling of ships, note on the ship dismantling fund, pros and cons of the three options http://ec.europa.eu/environment/waste/ships/pdf/fund_note.pdf (Accessed 30/07/2015)

Misra H (2008) Skill and education in income determination: a case study of unorganised workers of Alang. Ind J Lab Econ 51(4):949–955

Missiaen T, Feller P (2008) Very-high-resolution seismic and magnetic investigations of a chemical munition dumpsite in the Baltic Sea. J Appl Geophys 65(3–4):142–154

Mission Interministérielle portant sur le démantèlement des navires civils et militaires en fin de vie (2007) http://www.ladocumentationfrancaise.fr/rapports-publics/074000271/ (Accessed 14/01/2016)

Morales-Caselles C, Lewis C, Riba I, DelValls TA, Galloway T (2009) A multibiomarker approach using the polychaete Arenicola marina to assess oil-contaminated sediments. Environ Sci Pollut Res 16(6):618–629

Mowatt RA, Chancellor CH (2011) Visiting death and life. Dark tourism and slave castles. Ann Tour Res 38(4):1410–1434

Mridula RM, Rajesh KM, Katti LRJ, Gowda G (2009) Phytoplankton abundance and variability in polluted waters off Mangalore, south-west coast of India. Pollut Res 28(1):77–82

Muller G (1979) Schwermetalle in den sediments des Rheins-Veranderungen seitt 1971. Umschau 79:778–783, In German

Naagarajan R (2010) Social security of informal sector workers in Coimbatore District, Tamil Nadu. Ind J Lab Econ 53(2):359–380

Nandeshwar, A.R., Creese, PECCE, 2003. Improvement curve cost model and revue cost model. AACE International Transactions EST. 20. 1-8

Nazareno PAG, Buot IE, Flavier ME (2011) The plants in a landfill in the Philippines and their behavior towards lead and mercury: their potential use for future remediation of metal-contaminated soils in the country. J Environ Sci Manag 14(1):60–70

Needham MD (2010) Value orientations toward coral reefs in recreation and tourism settings: a conceptual and measurement approach. J Sustain Tour 18(6):757–772

Neser G, Unsalan D, Tekogul N, Stuer-Lauridsen F (2008) The ship breaking industry in Turkey: environmental, safety and health issues. J Clean Prod 16:350–358

European Union Regulation (EU) No 1257/2013 of the European Parliament and of the Council of 20 November 2013 on ship recycling and amending Regulation (EC) No 1013/2006 and Directive 2009/16/EC http://eur-lex.europa.eu/legal-content/EN/TXT/PDF/?uri=CELEX:32013R1257&from=EN (Accessed 14/01/2016)

Odabasi M, Ozgunerge Falay E, Tuna G, Altiok H, Kara M, Dumanoglu Y, Bayram A, Tolunay D, Elbir T (2015) Biomonitoring the spatial and historical variations of persistent organic pollutants (POPs) in an industrial region. Environ Sci Technol 49(4):2105–2114

Oehme FW, Coppock RW, Mostrom MS, Khan AA (1996) A review of the toxicology of air pollutants: toxicology of chemical mixtures. Vet Hum Toxicol 38(5):371–377

Oldenski L (2012) Export versus FDI and the communication of complex information. J Int Econ 87(2):312–322

Olsvik PA, Brattås M, Lie KK, Goksøyr A (2011) Transcriptional responses in juvenile Atlantic cod (Gadus morhua) after exposure to mercury-contaminated sediments obtained near the wreck of the German WW2 submarine U-864, and from Bergen Harbor, Western Norway. Chemosphere 83(4):552–563

Paine F (1990) The financing of ship acquisitions, Ed. Fairplay publications, ISBN 0 905045 955, 148 pp

Pandey P, Govind M (2014) Social repercussions of e-waste management in India: a study of three informal recycling sites in Delhi. Int J Environ Stud 71(3):241–260

Parliamentary Assembly (2012) The environmental impact of sunken shipwrecks. Resolution 1869. 2pp

Patel V, Jain S, Madamwar D (2012) Naphthalene degradation by bacterial consortium (DV-AL) developed from Alang-Sosiya ship breaking yard, Gujarat, India. Biores Technol 107:122–130

Pazdro K (2004) Persistent organic pollutants in sediments from the Gulf of Gdánsk. Ann Sett Environ Protect 6:63–76

Petersen PD (2011) World's largest bulk carrier uses low-speed B&W power on Chinese route. Diesel Facts 2:9

Petersen JK, Malm T (2006) Offshore windmill farms: threats to or possibilities for the marine environment. Ambio 35(2):75–80

Pianka ER (1970) On r and K selection. Am Nat 104(940):592–597

Polmar N, Genda M, Brown EC, Langdon RM, Mersky PB. A history of carrier aviation and its influence on world events – volume II: 1946–2005. Potomac Books, Inc. Washington DC. 557pp

Polovina JJ, Sakai I (1989) Impact of artificial reefs on fishery production in Shimamaki, Japan. Bull Mar Sci 44:997–1003

Puthucherril TG (2010) From shipbreaking to sustainable ship recycling, evolution of a legal regime. Martinus Nijhoff Publishers, Leiden, ISBN: 9789004174917

Rahman A, Ullah AZMT (1999) Ship breaking (background paper prepared for ILO's sectoral activities programme). London, 43pp

Ranasinghe R, Turner IL (2006) Shoreline response to submerged structures: a review. Coast Eng 53(1):65–79

Reed DC, Schroeter SC, Huang D, Anderson TW, Ambrose RF (2006) Quantitative assessment of difference artificial reef designs in mitigating losses to kelp forest fishes. Bull Mar Sci 78:133–150

Richards G (1996) Production and consumption of European cultural tourism. Ann Tour Res 23(2):261–283

Rivett MO, Wealthall GP, Dearden RA, McAlary TA (2011) Review of unsaturated-zone transport and attenuation of volatile organic compound (VOC) plumes leached from shallow source zones. J Contam Hydrol 123(3–4):130–156

Rogowska J, Wolska L, Namieśnik J (2010) Impacts of pollution derived from ship wrecks on the marine environment on the basis of s/s "Stuttgart" (Polish coast, Europe). Sci Total Environ 408(23):5775–5783

Rossi V (2010) The dismantling of end-of-life ships: the Hong Kong Convention for the safe and environmentally sound recycling of ships. Ital Yearb Int Law 20:275–298

Rousmaniere P, Nikhil B, Phd R (2007) Ship breaking in developing world-problems and prospects. Int J Occup Environ Health 13(4):359–368

Saini DS (2007) Securing working class rights for informal sector workers in India: a case study of self-employed women's association. Ind J Lab Econ 50(4):821–834

Salcido RE (2005) Enduring optimism: examining the rig-to-reef bargain. Ecol Law Q 32(4):863–937

Scarfe BE, Healy TR, Rennie HG (2009) Research-based surfing literature for coastal management and the science of surfing—a review. J Coast Res 25(3):539–557

Schuhmacher H, Schillak L (1994) Integrated electrochemical and biogenic deposition of hard material- and nature-like colonization substrate. Bull Mar Sci 55:672–679

Scott R (2006) Breaking up is hard to do. Jane's Navy Intern, June, 71

Seatrade Global (2013) 'Bloodbath' for shipbreakers as Indian rupee tumbles Hellenic Shipping News www.hellenicshippingnews.com/78ffbccc-736e-45a7-96ff-829f71016193/

Seatrade Maritime (2014) Indian shipbreaking bounces back as rupee strengthens www.seatrade-maritime.com/news/asia/indian-shipbreaking-market-bounces-back-as-rupee-strengthens.html (Accessed 14/01/2016)

Selmi N, Tur C, Dornier R (2012) To what extent may sites of death be tourism destinations the cases of Hiroshima in Japan and Struthof in France. Asian Bus Manag 11(3):311

Sheehy DJ, Vik SF (2010) The role of constructed reefs in non-indigenous species introductions and range expansions. Ecol Eng 36(1):1–11

Shibata T, Wilson JL, Watson LM, La Ane R, Maidin A (2015) Life in a landfill slum, children's health, and the millennium development goals. Sci Total Environ 536:408–418

Shigenaka G (2011) Chapter 27 - effects of oil in the environment. Oil spill science and technology, Elsevier Ed., 985–1024

NGO Shipbreaking Platform, a principled and practical solution for ship recycling: NGO Shipbreaking Platform / Greenpeace Position on the European Commission Proposal for a Regulation of the European Parliament and of the Council on Ship Recycling (COM 2012/118) Updated version (21 January 2013), p.3

Shipbuilders' association of Japan, 2012, Shipbuilding statistics http://www.sajn.or.jp/e/statistics/Shipbuilding_Statistics_Sep2012e.pdf

Shirlal KG, Rao S, Manu VG (2006) Stability of breakwater defenced by a seaward submerged reef. Ocean Eng 33(5–6):829–846

Simon HA (1961) Decision making and planning. In: Perloff HS (ed) Planning and the urban community (Chap. 11). Carnegie Institute of Technology and the University of Pittsburgh Press, Pittsburgh

Singh S, Bhanushali K (2012) The employment economic condition of construction workers and their level of satisfaction in Ahmedabad city: an empirical study. Eur J Soc Sci 29(4):589–601

Singh B, Kaushik SK (2002) Influence of steel-making processes on the quality of reinforcement. Ind Conc J 76(7):407–412

SOLAS (1974) https://treaties.un.org/doc/Publication/UNTS/Volume%201184/volume-1184-I-18961-English.pdf (Accessed 14/01/2016)

Sonak S, Sonak M, Giriyan A (2008) Shipping hazardous waste: implications for economically developing countries. Int Environ Agric Pol Law Econ 8(2):143–159

Srinivasa Reddy M, Basha S, Sravan Kumar VG, Joshi HV, Ghosh PK (2003) Quantification and classification of ship scraping waste at Alang-Sosiya, India. Mar Pollut Bull 46(12):1609–1614

Srinivasa Reddy M, Basha S, Joshi HV, Ramachandraiah G (2005) Seasonal distribution and contamination levels of total PHCs, PAHs and heavy metals in coastal waters of the Alang-Sosiya ship scrapping yard, Gulf of Cambay, India. Chemosphere 61(11):1587–1596

Naval Ocean System Center (now SSC San Diego) (1989) Evaluation of polychlorinated biphenyls (PCBs) in damping material on ex-Snook (SSN-592). Preliminary evaluation report to Puget Sound Naval Shipyard and Naval Sea Systems Command. Marine Science Division. San Diego

Stammers M (2004) End of voyage: the afterlife of a ship. Tempus Publishing Ed, Stroud, ISBN: 0-7524-2999-X 189 pp

Stopford M (2005) Maritime economics, Ed. Routeledge, ISBN 0-415-15309-3, 562pp

Stuer-Lauridsen F, Kristensen N, Skaarup J (2003) Shipbreaking in OECD, working report No. 18, 2003, Cowi A/S, Danish Environmental Protection Agency, Danish Ministry of Environment http://www.shipbreakingplatform.org/shipbrea_wp2011/wp-content/uploads/2013/03/Shipbreaking-in-OECD-Cowi-2003.pdf (Accessed 16.08.2015)

Ten Voorde M, Antunes Do Carmo JS, Neves MG, Mendonça A (2009) Experimental study of multi-functional artificial reef parameters. WIT Trans Ecol Environ 126:139–147

Tewari A, Joshi HV, Trivedi RH, Sravankumar VG, Raghunathan C, Khambhaty Y, Kotiwar OS, Mandal SK (2001) The effect of ship scrapping industry and its associated wastes on the biomass production and biodiversity of biota in in situ condition at Alang. Mar Pollut Bull 42(6):462–469

Thierry J-M (1988) Artificial reefs in Japan — a general outline. Aquac Eng 7(5):321–348

Tiberg H (1982) Fraud and sinking ships in marine insurance (The Salem QB 946). http://www.juridicum.su.se/transport/Forskning/artiklar/HTs%20bidrag%20till%20Bills%20festskrift.pdf (Accessed 30/07/2015)

Tiberg H (2006) Fraud and sinking ships in marine insurance. In: H. Tiberg, M. Clarke, A. Beskow, M. Carlsson, R.-M. Lundström, T. Utterström, S. Arvmyren (Eds.) Essays on Tort, Insurance Law and Society in Honour of Bill W. Dufwa. Volume II: Sctockholm: Jure, 1167–1183

Tiwari R (2008) Occupational health hazards in sewage and sanitary workers. Ind J Occup Environ Med 12(3):112–115

Tiwary G, Gangopadhyay PK (2011) A review on the occupational health and social security of unorganized workers in the construction industry. Ind J Occup Environ Med 15(1):18–24

Tomioka K, Natori Y, Kumagai S, Kurumatani N (2011) An updated historical cohort mortality study of workers exposed to asbestos in a refitting shipyard, 1947–2007. Int Arch Occup Environ Heal 84(8):959–967

Tørnes JA, Opstad AM, Johnsen BA (2006) Determination of organoarsenic warfare agents in sediment samples from Skagerrak by gas chromatography–mass spectrometry. Sci Total Environ 356(1–3):235–246

Transparency International, 2014, Corruption perceptions index 2014. RESULTS http://transparency.am/en/cpi/2014. (Accessed 24/08/2015)

Ulfstein G (1999) Legal aspects of scrapping of vessels, a study for the Norwegian Ministry of Environment. Lauterpacht Research Centre for International Law, Cambridge, 19pp

Umeyama M (2012) Shore protection against sea level rise and tropical cyclones in small island states. Nat Hazard Rev 13(2):106–116

UNCLOS (1982) http://www.un.org/depts/los/convention_agreements/texts/unclos/unclos_e.pdf (Accessed 14/01/2016) 208pp

UNICEF (2007) Global databases analysis of economic and household child labour. http://www.unicef.org/progressforchildren/2007n6/index_41846.htm (Accessed 18 01 16)

UNCTAD (2014) Review of maritime transport, http://unctad.org/en/PublicationsLibrary/rmt2014_en.pdf ISBN 978-92-1-112878-9 (Accessed 30/07/2015) 136pp

Uriansrud F, Skei J, Schøyen M (2005) Miljøovervåkning, strøm-undersøkelser, sediment-kartlegging og miljørisiko-vurdering knyttet til Fase 1 kartlegging og fjerning av kvikkølvforurensing ved U-864. NIVA Report N° 5092–2002 (in Norwegian)

Van Treeck P, Schuhmacher H (1999a) Artificial reefs created by electrolysis and coral transplantation: An approach ensuring the compatibility of environmental protection and diving tourism. Estuar Coast Shelf Sci 49(SUPPL A):75–81

Van Treeck P, Schuhmacher H (1999b) Mass diving tourism – a new dimension calls for new management approaches. Mar Pollut Bull 37(8–12):499–504

Vaselli S, Bulleri F, Benedetti-Cecchi L (2008) Hard coastal-defence structures as habitats for native and exotic rocky-bottom species. Mar Environ Res 6:395–403

Vogel L (2009) Géopolitique de l'amiante. Politique, revue de débats. 60pp

Vyas TK, Dave BP (2011) Production of biosurfactant by Nocardia otitidiscaviarum and its role in biodegradation of crude oil. Int J Environ Sci Technol 8(2):425–432

Walker, S.J., Schlacher, T.A. 2014Limited habitat and conservation value of a young artificial reef. Biodiversity and Conservation 23 (2), pp. 433-447

Watanuki N, Gonzales BJ (2006) The potential of artificial reefs as fisheries management tools in developing countries. Bull Mar Sci 78:9–19

Weber R, Gaus C, Tysklind M, Johnston P, Forter M, Hollert H, Heinisch E, Holoubek I, Lloyd-Smith M, Masunaga S, Moccarelli P, Santillo D, Seike N, Symons R, Torres JPM, Verta M, Varbelow G, Vijgen J, Watson A, Costner P, Woelz J, Wycisk P, Zennegg M (2008) Dioxin- and POP-contaminated sites - contemporary and future relevance and challenges: overview on background, aims and scope of the series. Environ Sci Pollut Res 15(5):363–393

Wells ML, Trick CG, Cochlan WP, Beall B (2009) Persistence of iron limitation in the western subarctic Pacific SEEDS II mesoscale fertilization experiment. Deep Sea Res II Top Stud Oceanogr 56(26):2810–2821

Wilhelmsson D, Ohman MC, Stahl H, Shlesinger Y (1998) Artificial reefs and dive tourism in Eilat, Israel. Ambio 27:764–766

Williams PRD, Phelka AD, Paustenbach DJ (2007) A review of historical exposures to asbestos among skilled craftsmen (1940–2006). J Toxicol Environ Health B: Crit Rev 10(5):319–377

Williamson OE (1975) Markets and hierarchies; analysis and antitrust implications - the Free Press. Macmillan, New York, 288pp

Wolfson D (2004) A solution to the inherent list on Nimitz class aircraft carriers. Defense Technical Information Center. 159pp

World Health Organization (2011) Guidelines for drinking-water quality, fourth edition. Water Sanitation Health. 564pp. ISBN: 978 92 4 154815 1

Wu, W.-T., Lu, Y.-H., Lin, Y.-J., (...), Liou, S.-H., Wu, T.-N. 2013. Mortality among shipbreaking workers in Taiwan-A retrospective cohort study from 1985 to 2008 American Journal of Industrial Medicine 56 (6), pp. 701-708

Wu, W.-T., Lin, Y.-J., Shiue, H.-S., Li, C.-Y., Tsai, P.-J., Yang, C.-Y., Yang, Y.-H., Shiue, H.-S., Hsu, J.-H., Li, C.-Y., Yang, C.-Y., Liou, S.-H., Wu, T.-N. 2014 Cancer incidence of Taiwanese shipbreaking workers who have been potentially exposed to asbestos Environmental Research 132, pp. 370-378

Xue C (1999) Coastal sedimentation, erosion and management on the north coast of Kosrae, Federated States of Micronesia. J Coast Res 15(4):927–935

Zaidi N, Javed N, Khan MS (2013) Child labour in Pakistan- a tip of an iceberg. J Postgrad Med Inst 27(3):285–289

Zuo X, Zhang L (2011) State of the art in the recycling of waste printed wiring boards. TMS Annual Meeting, 55–64
Additional information
Responsible editor: Philippe Garrigues
About this article
Cite this article
Devault, D.A., Beilvert, B. & Winterton, P. Ship breaking or scuttling? A review of environmental, economic and forensic issues for decision support. Environ Sci Pollut Res 24, 25741–25774 (2017). https://doi.org/10.1007/s11356-016-6925-5
Received:

Accepted:

Published:

Issue Date:
Keywords
Ship Recycling Facilities

Wrecks

Artificial reef

Ship recycling

Shipbreaking

Tourism

Diving

Working conditions