Abstract
In this paper, a parallax correction method for a digital array high-speed imaging system in dynamic deformation measurement is proposed based on the digital image correlation (DIC) technique. First, a new type of digital array high-speed imaging system is designed and the optical parallax of this system is analyzed. Second, a parallax correction method based on the sub-pixel shift concept is employed to eliminate the optical parallax. Finally, the corrected dynamic deformation fields of three-point bending specimen under low-speed impact are obtained using the parallax correction method. The numerical results of the dynamic deformation are in good agreement with the corrected results, which verifies the effectiveness of the proposed parallax correction method.
This is a preview of subscription content, log in to check access.
Access options
Buy single article
Instant access to the full article PDF.
US$ 39.95
Price includes VAT for USA
Subscribe to journal
Immediate online access to all issues from 2019. Subscription will auto renew annually.
US$ 99
This is the net price. Taxes to be calculated in checkout.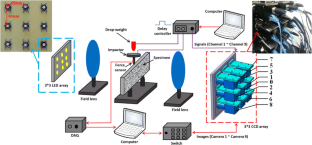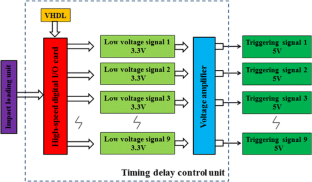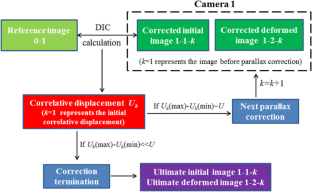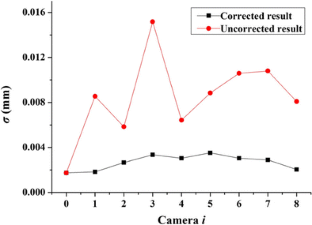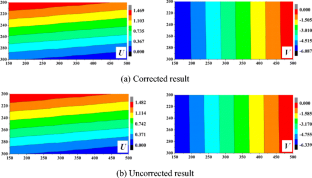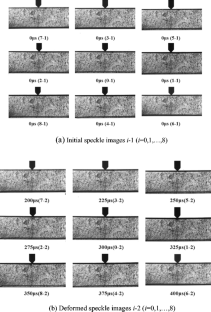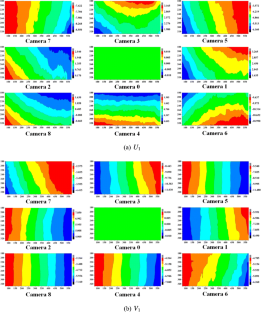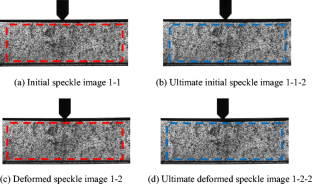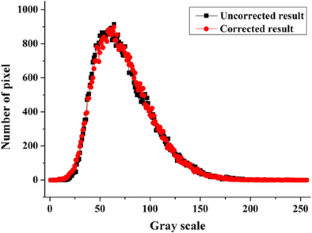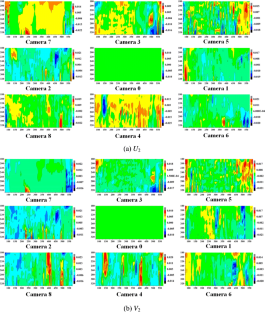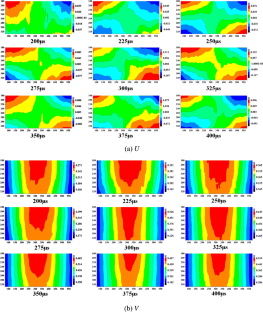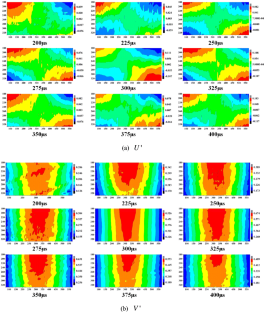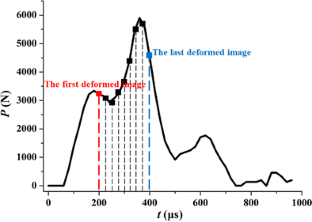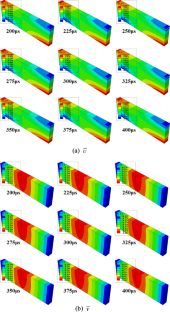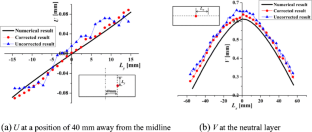 References
1.

Sundaram BM, Tippur HV (2016) Dynamic crack growth normal to an interface in bi-layered materials: an experimental study using digital gradient sensing technique. Exp Mech 56(1):37–57

2.

Yao XF, Xu W (2011) Recent application of caustics on experimental dynamic fracture studies. Fatigue Fract Eng M 34:448–459

3.

Yao XF, Jin GC, Arakawa K, Takahashi K (2002) Experimental studies on dynamic fracture behavior of thin plates with parallel single edge cracks. Polym Test 21(8):933–940

4.

Dally JW, Sanford RJ (1982) Multiple ruby laser system for high speed photography. Opt Eng 21(4):704–708

5.

Bretthauer B, Meier GEA, Stasicki B (1991) An electronic Cranz–Schardin camera. Rev Sci Instrum 62:364–368

6.

Liu W, Yao XF, Ma YJ, Yuan YN (2016) Design and application of a digital array high-speed camera system. Opt Laser Eng 78:148–154

7.

Chao YJ, Luo PF, Kalthoff JF (1998) An experimental study of the deformation fields around a propagating crack tip. Exp Mech 38:79–85

8.

Tiwari V, Sutton MA, McNeill SR (2007) Assessment of high speed imaging systems for 2D and 3D deformation measurements: methodology development and validation. Exp Mech 47(4):561–579

9.

Kirugulige MS, Tippur HV, Denney TS (2007) Measurement of transient deformations using digital image correlation method and high-speed photography: application to dynamic fracture. Appl Opt 46(22):5083–5096

10.

Sutton MA, Hild F (2015) Recent advances and perspectives in digital image correlation. Exp Mech 55(1):1–8

11.

Reu PL, Miller TJ (2008) The application of high-speed digital image correlation. J Strain Analysis 43:673–688

12.

Okuyama I, Koyanagi J, Arikawa S, Yoneyama S (2014) Dynamic and static failure behavior of notched CFRP laminate investigated by digital image correlation. Mech Time-Depend Mat 18(4):685–695

13.

Fang D, Li Y, Zhao H (2010) On the behaviour characterization of metallic cellular materials under impact loading. Acta Mech Sinica 26(6):837–846

14.

Roth CC, Gary G, Mohr D (2015) Compact SHPB system for intermediate and high strain rate plasticity and fracture testing of sheet metal. Exp Mech 55(9):1803–1811

15.

Dunand M, Gary G, Mohr D (2013) Load-inversion device for the high strain rate tensile testing of sheet materials with Hopkinson pressure bars. Exp Mech 53(7):1177–1188

16.

Spranghers K, Vasilakos I, Lecompte D, Sol H, Vantomme J (2012) Full-field deformation measurements of aluminum plates under free air blast loading. Exp Mech 52(9):1371–1384

17.

Lee D, Tippur H, Kirugulige M, Bogert P (2009) Experimental study of dynamic crack growth in unidirectional graphite/epoxy composites using digital image correlation method and high-speed photography. J Compos Mater 43(19):2081–2108

18.

Helfrick MN, Niezrecki C, Avitabile P, Schmidt T (2011) 3D digital image correlation methods for full-field vibration measurement. Mech Syst Signal Pr 25(3):917–927

19.

Wang W, Mottershead JE, Siebert T, Pipino A (2012) Frequency response functions of shape features from full-field vibration measurements using digital image correlation. Mech Syst Signal Pr 28:333–347

20.

Lu FK, Liu X (1997) Optical design of Cranz-Schardin cameras. Opt Eng 36(7):1935–1941

21.

Wang S, Yao XF, Su YQ, Ma YJ (2015) High temperature image correction in DIC measurement due to thermal radiation. Meas Sci Technol 26(9):095006

22.

Peters WH, Ranson WF (1981) Digital imaging techniques in experimental stress analysis. Opt Eng 21:427–431

23.

Bruck HA, Mcneill SR, Sutton MA, Peters WH III (1989) Digital image correlation using Newton-Raphson method of partial differential correlation. Exp Mech 29(3):261–267
Acknowledgments
This work is supported by the National Natural Science Foundation of China (Grant No.11272179).
About this article
Cite this article
Liu, W., Yao, X., Wang, S. et al. Parallax Correction for a Digital Array High-Speed Imaging System for Dynamic Deformation Measurements. Exp Mech 57, 457–473 (2017). https://doi.org/10.1007/s11340-016-0251-1
Received:

Accepted:

Published:

Issue Date:
Keywords
Digital array high-speed imaging

Digital image correlation (DIC)

Dynamic deformation

Optical parallax

Sub-pixel shift