Abstract
Individual stresses in a finite graphite/epoxy laminated composite containing an elliptical hole are determined from recorded load-induced thermal information. Equilibrium and compatibility conditions are satisfied using complex-variable formulation, conformal mapping and analytic continuation. Processing the measured thermal data with a stress function simultaneous smooths the measured data and evaluates the individual stress components, including on the edge of the hole. Reliability of experimental results is demonstrated by FEM and force equilibrium.
This is a preview of subscription content, log in to check access.
Access options
Buy single article
Instant access to the full article PDF.
US$ 39.95
Price includes VAT for USA
Subscribe to journal
Immediate online access to all issues from 2019. Subscription will auto renew annually.
US$ 99
This is the net price. Taxes to be calculated in checkout.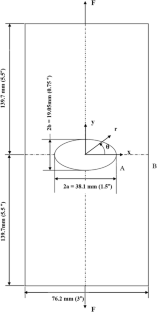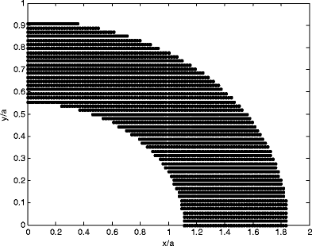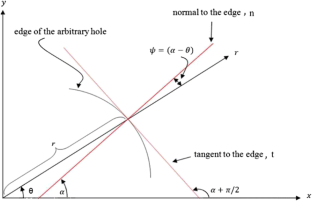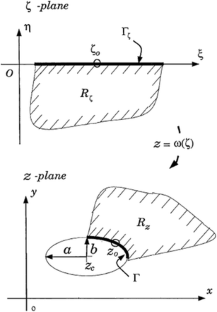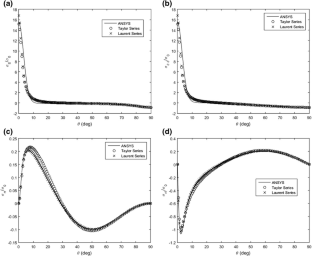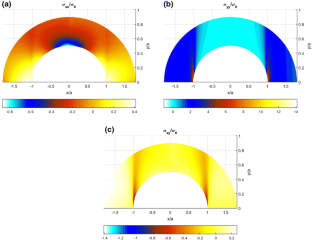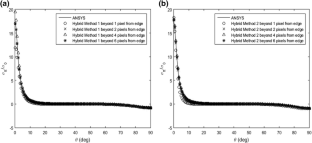 References
1.

Stanley P, Chan WK (1987) The application of thermoelastic stress analysis to composite materials. SEM Spring Conf Exp Mech 536–544

2.

Kageyama K, Ueki K, Kikuchi M (1987) Applications of thermoelastic stress analysis to FRP. Presented 32nd National Conf FRP, Tokyo 52–57

3.

Kageyama K, Ueki K, Kikuchi M (1998) Thermoelastic technique applied to stress analysis of carbon fiber composite materials. Proc 6th Int Cong Exper Mech 931–936

4.

Wong AK (1990) A non-adiabatic theory and use of SPATE on composite laminates. Int'l Cong Exper Mech, Copenhagen

5.

Feng Z, Zhang D, Rowlands RE, Sandor BI (1992) Thermoelastic determination of the individual stresses in loaded composites. Exp Mech 32(2):89–95

6.

Lin ST, Rowlands RE (1995) Thermoelastic stress analysis of orthotropic composites. Exp Mech 35(3):257–265

7.

Khaja AA, Rowlands RE (2015) Experimentally determined stresses associated with elliptical holes using polar Coordinates. Strain 49(2):116–124

8.

Samad WA, Rowlands RE (2013) Full-field thermoelastic stress analysis of an unsymmetrically-loaded elliptically-perforated Structure". Photomechanics2013, Montpellier, France

9.

Private communication (PhD Prelim document, 2016)) with Narin Fatima, University of Wisconsin-Madison, Madison, WI, USA

10.

Lekhniskii SG (1956) Anisotropic plates. Gordon & Breach Scientific Publishers, New York

11.

Bowie OL, Freese CE (1972) Central crack in plane orthotropic rectangular sheet. Int J Fracture Mech 8(1):49–57

12.

Gerhardt TD (1984) A hybrid finite element approach for stress analysis of notched anisotropic materials. J Appl Mech 15(4):804–810

13.

Khaja AA (2012) Experimentally determined full-field stress, strain and displacement analysis of perforated finite members, PhD Thesis, University of Wisconsin-Madison, Madison, WI
Acknowledgments
Abdullah Alshaya was funded by a graduate scholarship from the University of Kuwait.
About this article
Cite this article
Alshaya, A., Shual, X. & Rowlands, R. Thermoelastic Stress Analysis of a Finite Orthotropic Composite Containing an Elliptical Hole. Exp Mech 56, 1373–1384 (2016). https://doi.org/10.1007/s11340-016-0174-x
Received:

Accepted:

Published:

Issue Date:
Keywords
Thermoelastic stress analysis

Orthotropy

Composite materials

Elliptical holes

Complex variables