Abstract
For very slender structural components, self-weight may compete with elastic flexural stiffness in determining equilibrium configurations. In cases where the inherent elastic stiffness is low (relative to self-weight) we observe a variety of types of highly nonlinear behavior in the equilibrium shapes, together with changes in the natural frequencies of small oscillations about these equilibrium configurations. This technical note describes a specific phenomenon observed in experiments on very slender polycarbonate loops. In addition to profound changes in equilibrium shapes as a function of weight-to-stiffness ratio, under some circumstances it is possible to have two adjacent, co-existing equilibrium configurations. This robust, highly nonlinear snap-through behavior is demonstrated by perturbing from one shape to the other.
This is a preview of subscription content, log in to check access.
Access options
Buy single article
Instant access to the full article PDF.
US$ 39.95
Price includes VAT for USA
Subscribe to journal
Immediate online access to all issues from 2019. Subscription will auto renew annually.
US$ 99
This is the net price. Taxes to be calculated in checkout.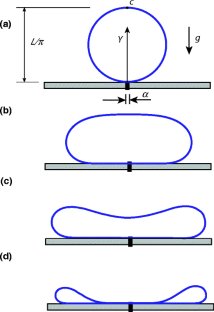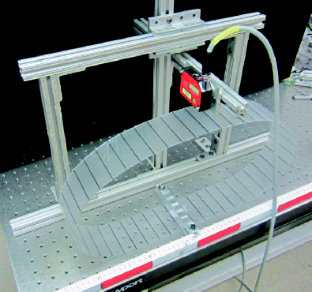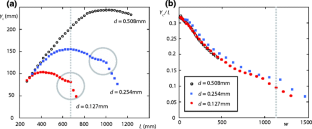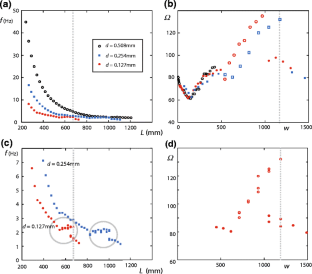 References
1.

Wang CY, Watson LT (1981) Equilibrium of heavy elastic cylindrical shells. J Appl Mech 48:582–586

2.

Virgin LN (2007) Vibration of Axially Loaded Structures. Cambridge University Press, Cambridge, UK

3.

Hertel T, Walkup RE, Avouris P (1998) Deformation of carbon nanotubes by surface van der Waals forces. Phys Rev B 58:13870–13873

4.

Pantano A, Parks DM, Boyce MC (2004) Mechanics of deformation of single- and multi-wall carbon nanotubes. J Mech Phys Solids 52:789–821

5.

Raux PS, Reis PM, Bush JWM, Clanet C (2010) Rolling ribbons. Phys Rev Lett 105:044301:105

6.

Zheng M, Ke C (2011) Mechanical deformation of carbon nanotube nano-rings on flat substrate. J Appl Phys 074304:109

7.

Shi J, Muftu S, Wan KT (2012) Adhesion of a compliant cylindrical shell onto a rigid substrate. J Appl Mech 77:041013

8.

Liu JL, Xia R (2013) A unified analysis of a micro-beam, droplet and CNT ring adhered on a substrate: Calculation of variation with movable boundaries. Acta Mechanica Sinica 29:62–72

9.

Plaut RH, Virgin LN (2014) Deformation and vibration of upright loops on a foundation and of hanging loops. Int J Solids Struct 51:3067–3075

10.

Zakrzhevskii AK, Tkachenko VF, Khoroshilov VS (2010) Natural modes and frequencies of in-plane vibrations of a fixed elastic ring. Int Appl Mech 46:1420–1427

11.

Thompson JMT, Hunt GW (1973) A General Theory of Elastic Stability. Wiley, London

12.

Bellow DG, Ford G, Kennedy JS (1965) Anticlastic behavior of flat plates. Exp Mech 5:227–232

13.

Conway HD, Nickola WE (1965) Anticlastic action of flat sheets in bending. Exp Mech 5:115–119

14.

Campanile LF, Jahne R, Hasse A (2011) Exact analysis of the bending of wide beams by a modified elastica approach. J Mech Eng Sci 225:2759–2764

15.

Taylor M, Bertoldi K, Steigmann DJ (2014) Spatial resolution of wrinkle patterns in thin elastic sheets at finite strain. J Mech Phys Solids 62:163–180
About this article
Cite this article
Virgin, L., Plaut, R. & Cartee, E. Adjacent Equilibria in Highly Flexible Upright Loop on Rigid Foundation. Exp Mech 55, 1191–1197 (2015). https://doi.org/10.1007/s11340-015-0011-7
Received:

Accepted:

Published:

Issue Date:
Keywords
Weight effects

Adjacent equilibria

Loop

Vibration