Abstract
Hole cold expansion is a technique widely used to improve the fatigue life of components with holes, e.g. bolted or riveted joints. As it has been demonstrated in literature by analytical, numerical and experimental analyses carried out by several authors, the compressive residual stresses introduced by the hole cold expansion have a beneficial influence on both the static and the fatigue strength of the treated component, because they reduce significantly the typical stress peaks around the hole due to stress concentration. In the literature, various analyses of the residual stresses introduced by the hole cold expansion have been performed by using several methods such as X-ray diffraction, neutron diffraction and the modified Sachs method. Unfortunately, all these method are affected by some limitations: low measurement depth (X-ray method), complex measurement procedure (neutron diffraction method) and approximate formulation (Sachs method). In order to overcome such drawbacks, in this study a new mechanical method, based on an innovative extension of the "rectilinear groove method" associated with the classical "integral method" calculation procedure, is proposed. Experimental assessment of the proposed method has been performed by using aluminum 5083 H321 specimens with holes subjected to various levels of cold expansion.
This is a preview of subscription content, log in to check access.
Access options
Buy single article
Instant access to the full article PDF.
US$ 39.95
Price includes VAT for USA
Subscribe to journal
Immediate online access to all issues from 2019. Subscription will auto renew annually.
US$ 99
This is the net price. Taxes to be calculated in checkout.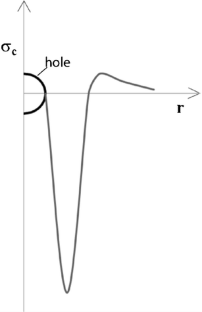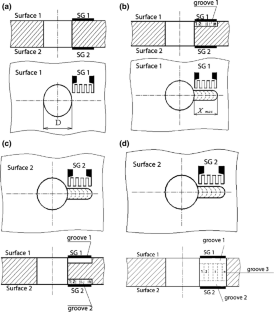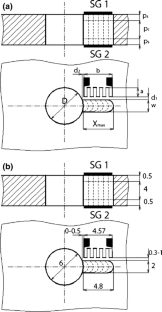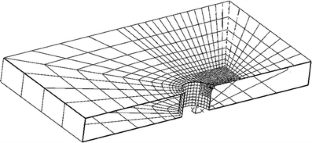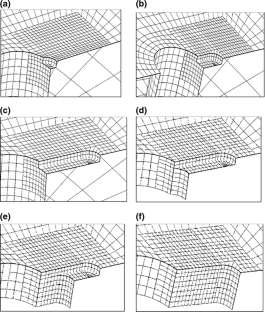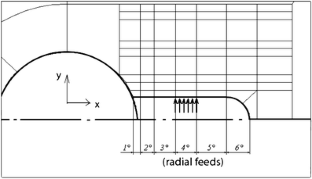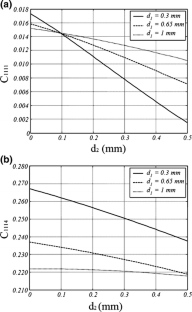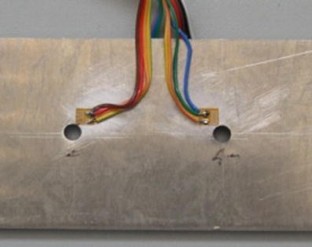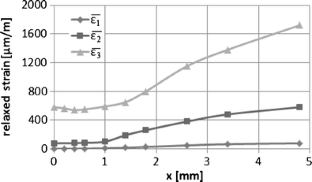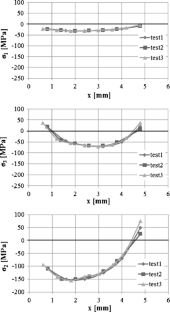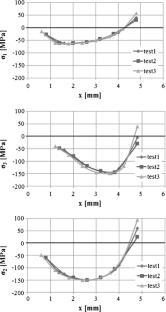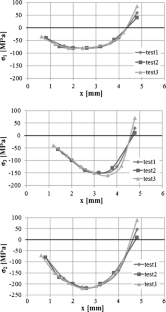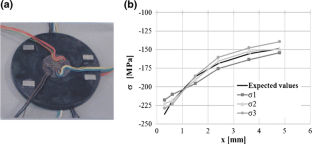 References
1.

Champoux RL (1986) Fatigue prevention and design. In: Barnby JT (ed). Camelot Press, London

2.

FTI PROCESS SPECIFICATION 8101D (2002) Cold expansion of holes using the standard split sleeve system and countersink cold expansion™ (CsCx™). Engineering Process specification, Fatigue Technology Incorporated Inc., Seattle, Washington

3.

Özdemir AT, Edwards L (1996) Measurement of the three-dimensional residual stress distribution around split-sleeve cold-expanded holes. J Strain Anal 31(6):413–421

4.

Stefanescu D (2004) Measurement and prediction of fatigue crack growth from cold expanded holes. Part 2: prediction of fatigue crack growth from cold expanded holes. J Strain Anal 39:41–53

5.

SohelRana M, Makabe C, Fujiwara G (2009) The effect of hole shape on the extent of fatigue life improvement by cold expansions. Eng Fail Anal 16:2081–2090

6.

Gopalakrishna HD, Narasimha Murthy HN, Krishna M, Vinod MS, Suresh AV (2010) Cold expansion of holes and resulting fatigue life enhancement and residual stresses in Al 2024T3 alloy—An experimental study. Eng Fail Anal 17:361–368

7.

Backman D, Cowal C, Patterson EA (2010) Analysis of the effects of cold expansion of holes using thermoelasticity and image correlation. Fatig Fract Eng Mater Struct 33(12):859–870

8.

Su M, Amrouche A, Mesmacque G, Benseddiq N (2008) Numerical study of double cold expansion of the hole at crack tip and the influence on the residual stress field. Comput Mater Sci 41(3):350–355

9.

Nadai A (1943) Theory of the expanding of boiler and condenser tube joints through rolling. Trans ASME 65:865–880

10.

Rich DL, Impellizzeri LF (1977) Fatigue analysis of cold-worked and interference fit fasteners holes. Cyclic Stress Strain and Plastic Deformation Aspects of Fatigue Crack Growth, ASTM STP 637:153–175

11.

Guo W (1993) Elastic-plastic analysis of a finite sheet with a cold worked hole. Eng Fract Mech 45:857–864

12.

Zhang Y, Fitzpatrick ME, Edwards L (2005) Analysis of the residual stress around a cold-expanded fastener hole in a finite plate. Strain 41:59–70

13.

Pavier MJ, Poussard CGC, Smith DJ (1999) Effect of residual stress around cold worked holes on fracture under superimposed mechanical load. Eng Fract Mech 63:751–773

14.

Chakherlou TN, Vogwell J (2004) A novel method of cold expansion which creates near uniform compressive tangential residual stress around a fastener hole. Fatig Fract Eng Mater Struct 27:343–351

15.

MahendraBabu NC, Jagadish T, Ramachandra K, Sridhara SN (2008) A simplified 3-D finite element simulation of cold expansion of a circular hole to capture through thickness variation of residual stresses. Eng Fail Anal 15(4):339–348

16.

Yongshou L, Xiaojun S, Jun L, YueZhufeng (2010) Finite element method and experimental investigation on the residual stress fields and fatigue performance of cold expansion hole. Mater Des 31(3):1208–1215

17.

Stacey A, Macgllivary HJ, Webster GA, Webster PJ, Ziebeck KRA (1985) Measurement of residual by neutron diffraction. J Strain Anal 20(2):93–100

18.

Özdemir AT, Wang DQ, Edwards L (1994) Measurement of the 3D residual stress distribution at split sleeve cold expanded holes. Proc. 4th European Conference on Residual Stresses, ICRS-4, Society for Experimental Mechanics Publications 1144–1149

19.

Edwards L, Wang DQ (1998) Neutron diffraction determination of the complete 3D residual stress distribution surrounding a cold expanded hole. Proc. 4th European Conference on Residual Stresses. In: Denis S (ed) SociétéFrancaise de Métallurgie et de Matériaux, Bourgogne, France, 2: 619–626

20.

Stefanescu D (2004) Measurement and prediction of fatigue crack growth from cold expanded holes. Part 1: the effect of fatigue crack growth on cold expansion residual stresses. J Strain Anal 39:25–40

21.

Özdemir AT, Edwards L (2004) Through-thickness residual stress distribution after the cold expansion of fastener holes and its effects on fracturing. J Eng Mater Technol 126:129–135

22.

Costanzo F (2005) Analisi delle tensioni residue nei fori espansi a freddo. Master of Science Thesis. University of Palermo, Department of Mechanics

23.

Schajer GS, An Y (2010) Residual stress determination using cross-slitting and dual-axis ESPI. Exp Mech 50:169–177

24.

Montay G, Sicot O, Maras A, Rouhaud E, Francois M (2009) Two dimensions residual stresses analysis through incremental groove machining with electronic speckle pattern interferometry. Exp Mech 49:459–469

25.

Ajovalasit A (1979) Measurement of residual stresses by the hole-drilling method: influence of hole eccentricity. J Strain Anal 14(4):171–178

26.

Petrucci G, Zuccarello B (1997) Modification of the rectilinear groove method for the analysis of uniform residual stresses. Exp Tech 21(6):25–29

27.

Ajovalasit A, Petrucci G, Zuccarello B (1996) Determination of nonuniform residual stresses using the ring-core method. J Eng Mater Tech-Trans ASME 118(2):224–229

28.

Prime MB (1999) Residual stress measurement by successive extension of a slot: the crack compliance method. Appl Mech Rev 52(2):75–96

29.

Vangi D, Tellini S (2010) Hole-drilling strain-gauge method: residual stress measurement with plasticity effects. J Eng Mater Tech, Trans ASME 132(1):11003–11010

30.

Beghini M, Bertini L (1998) Recent advances in the hole drilling method for residual stress measurement. J Mater Eng Perform 7(2):163–173

31.

Schajer GS (1988) Measurement of non-uniform residual stresses using the hole-drilling method. Part 1: stress calculation procedures. Trans ASME 110:338–343

32.

Schajer GS (1988) Measurement of non-uniform residual stresses using the hole-drilling method. Part 2: practical application of the integral method. Trans ASME 110:344–349

33.

Perry CC, Lissner HR (1962) The strain gage primer, ed. Mc Graw-Hill, New York

34.

ASTM E 837-99 Standard test method for determining residual stresses by the hole-drilling strain-gage method. ASTM Standard Book, American Society for Testing and Materials, 1916 Race Street, Philadelphia Pennsylvania, 19103 USA.

35.

Schajer GS (1981) Application of finite element calculations to residual stress measurement. J Eng Mater Technol 103(2):157–163

36.

Zuccarello B (1999) Optimal calculation steps for the evaluation of residual stress by the incremental hole-drilling method. Exp Mech 39(2):117–124

37.

Shigley JS, Mische RC (2001) Mechanical engineering design. McGraw Hill
About this article
Cite this article
Zuccarello, B., Di Franco, G. Numerical-experimental Method for the Analysis of Residual Stresses in Cold-expanded Holes. Exp Mech 53, 673–686 (2013). https://doi.org/10.1007/s11340-012-9669-2
Received:

Accepted:

Published:

Issue Date:
Keywords
Residual stresses

Hole cold expansion

Mechanical methods

Fatigue strength