Abstract
A unique feature of the electrical resistance accumulation property of cyclically deformed polycrystalline constantan foil can be directly used to develop the fatigue life gauge. However, the intermediate annealing heat treatment during the cold rolling process of foil forming has a significant effect on the cumulative electrical resistivity of foil. Based on the orthogonal experiment design, in this paper, 4 kinds of polycrystalline constantan foils have been prepared by combining different levels of annealing temperature and time. Through a series of fatigue experiments carried out in the laboratory, it is demonstrated that the foil electrical resistance accumulation rate increases with the increase in the annealing temperature while the electrical resistance accumulation rate decreases with the increase in the annealing time. Subsequently, the optimal annealing temperature and time have been achieved.
This is a preview of subscription content, log in to check access.
Access options
Buy single article
Instant access to the full article PDF.
US$ 39.95
Price includes VAT for USA
Subscribe to journal
Immediate online access to all issues from 2019. Subscription will auto renew annually.
US$ 99
This is the net price. Taxes to be calculated in checkout.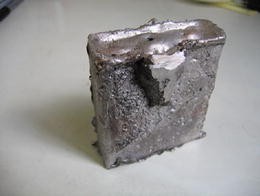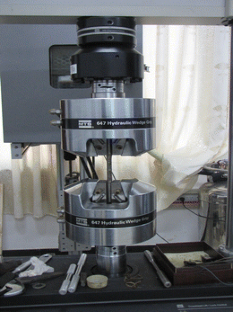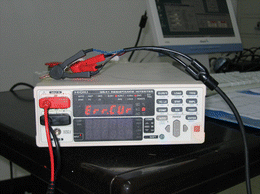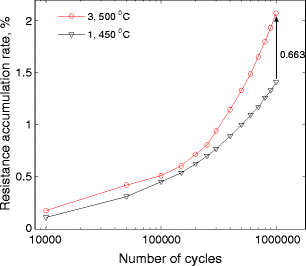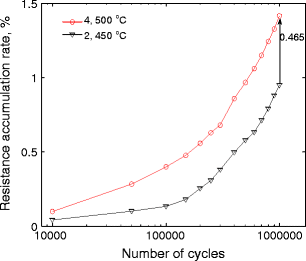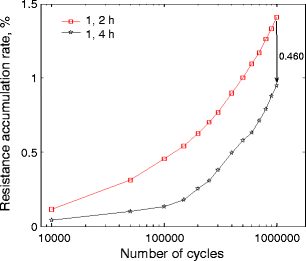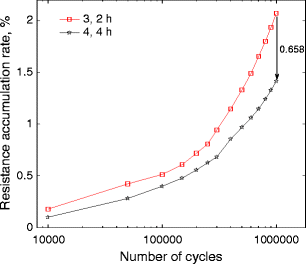 References
1.

Charsley P, Robins BA (1974) Electrical resistance change of cyclically deformed copper. Mater Sci Eng 14:189–196

2.

Charsley P, Robins BA (1975) Electrical resistance changes of cyclically deformed copper-nickel alloys. Mater Sci Eng 17:117–123

3.

Charsley P, Shimmin AF (1979) Electrical resistance changes of cyclically deformed Cu-10% Ni and Cu-30% Ni. Mater Sci Eng 38:23–31

4.

Harting DR (1966) The-S/N-fatigue gage: A Direct Means of Measuring Cumulative Fatigue Damage. Exp Mech 6:19A–24A

5.

Horne RS, Freyre OL (1972) Annealed foil fatigue sensor development, AD743968.

6.

Xiao D, Ren, WX (2008) "Preparation of Precision Alloy Foil for Bridge Fatigue Life Gauge." Proceedings of 10th International Symposium on Structural Engineering for Young Experts, Changsha, China, China Science Press, Volume II, 1153–1156.

7.

Xiao D, Ren, WX (2006) "The conception of developing a new kind of bridge fatigue life gauge." Proceedings of the 4th China-Japan-US Symposium on Structural Control and Monitoring, Hangzhou, China, Zhejiang University Press, 326–327.

8.

Zhou Z, Duan ZD, Jia ZH, Ou JP (2004) Smart sensors. In Smart Structures and Materials: Smart Sensor Technology and Measurement Systems. Bellingham: SPIE, 324–331.

9.

Ren WX, Xiao D, Chen GW (2011) The effects of alloy contents on electrical resistance accumulation of polycrystalline constantan under cycle loading. Mater Sci Eng, A 529:270–274

10.

Ren WX, Xiao D, Chen GW (2011) Electrical resistivity of cyclically deformed polycrystalline constantan foils: the effect of cold rolling process. paper submitted to Metallurgical and Materials Transactions A.
Acknowledgements
Financial support from the Natural Science Foundation of China under grand No. 50878210 is acknowledged.
About this article
Cite this article
Ren, W., Xiao, D. & Chen, G. Effect of Annealing Treatments on Electrical Resistivity of Polycrystalline Constantan Foil under Cycle Loading. Exp Mech 52, 1223–1228 (2012). https://doi.org/10.1007/s11340-011-9578-9
Received:

Accepted:

Published:

Issue Date:
Keywords
Fatigue life gauge

Polycrystalline constantan

Foil

Electrical resistance accumulation

Fatigue experiment