Abstract
Measurement of the vibrations of plates can offer significant challenges to the experimentalist, particularly when the plates are lightweight, exhibit large amplitude deflections, nonlinear responses or are initially curved. The use of accelerometers adds masses which can change the dynamics of lightweight plates. Large amplitude oscillations and initial curvatures cause complications when using a laser vibrometer, as they make it difficult to get consistent reflections back to the receiver. Furthermore, large or nonlinear oscillations challenge inherent assumptions on which the vibrometer's algorithms depend. A high speed video camera avoids these issues, but makes it hard to extract numerical data. This paper describes a method that extends the capabilities of a high speed video camera by using a mirror, allowing post-processing software to stereoscopically resolve an array of points on the plate surface to 3D coordinates, capturing the complete shape and position of the plate throughout vibration. This method avoids all the problems mentioned above and gives very clear insight into plate vibration. Some example results of this method are presented, using thermally bistable carbon laminate plates filmed at a 1000 frames per second. These plates pose the challenges described, and also exhibit an unusual oscillatory motion where the plates 'snap' between two statically stable states. The method is shown to provide clear insight into the rich dynamics of these plates.
This is a preview of subscription content, log in to check access.
Access options
Buy single article
Instant access to the full article PDF.
US$ 39.95
Price includes VAT for USA
Subscribe to journal
Immediate online access to all issues from 2019. Subscription will auto renew annually.
US$ 99
This is the net price. Taxes to be calculated in checkout.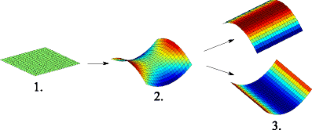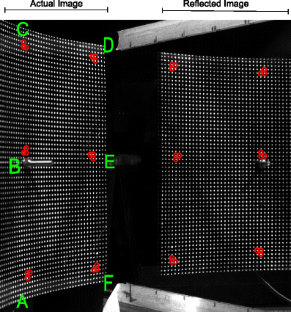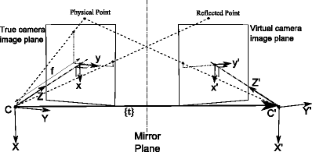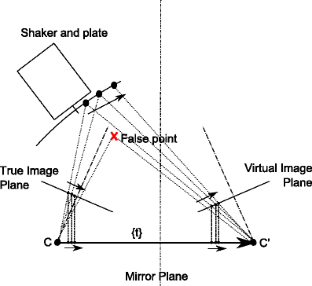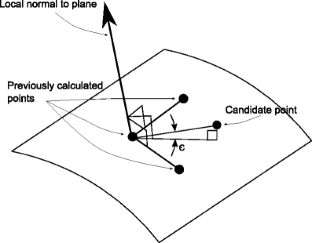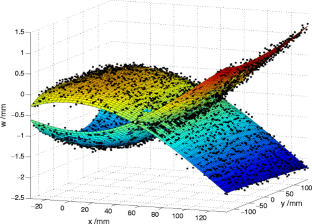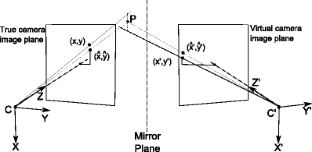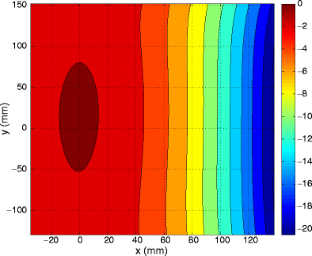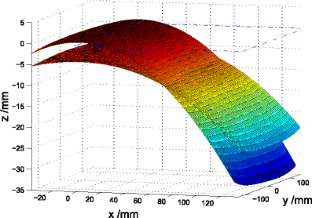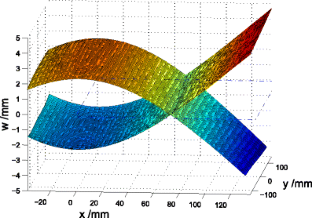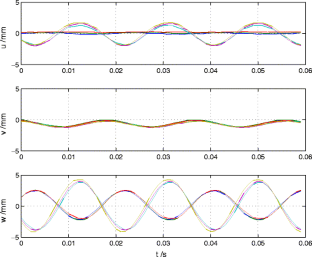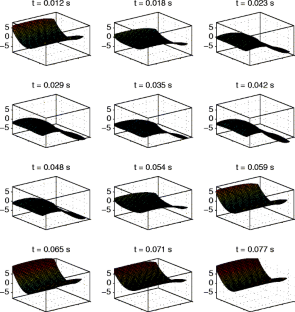 References
1.

Ewins DJ (2000) Modal testing: theory, practice, and application. Mechanical engineering research studies: engineering dynamics series. Research Studies Press

2.

Stanbridge AB, Martarelli M, Ewins DJ (2004) Measuring area vibration mode shapes with a continuous-scan ldv. Measurement 35(2):181–189

3.

Faugeras O (1993) Three-dimensional computer vision, a geometric viewpoint. MIT Press

4.

Schreier HW, Sutton MA, Orteu J (2009) Image correlation for shape, motion and deformation measurements. Springer

5.

Lin I-C, Yeh J-S, Ouhyoung M (2002) Extracting realistic 3d facial animation parameters from multiview video clips. IEEE Comput Graph Appl 22:72–80

6.

Ma J, Cole R, Pellom B, Ward W, Wise B (2004) Accurate automatic visible speech synthesis of arbitrary 3d models based on concatenation of diviseme motion capture data. Comp Anim Virtual Worlds 15:485–500

7.

Putze T, Raguse K, Maas H-G (2007) Configuration of multi mirror systems for single high-speed camera based 3d motion analysis. Videometrics IX 6491(1):64910L

8.

Stanbridge AB, Martarelli M, Ewins DJ (2004) Single-camera stereovision setup with orientable optical axes. Comput Imaging Vis 35(2):181–189

9.

Pankow M, Justusson B, Waas AM (2010) Three-dimensional digital image correlation technique using single high-speed camera for measuring large out-of-plane displacements at high framing rates. Appl Opt 49(17):3418–3427

10.

Dano M, Hyer M (1998) Thermally-induced deformation behavior of unsymmetric laminates. Int J Solids Struct 35(17):2101–2120

11.

Daynes S, Weaver P, Potter K, Margaris P, Mellor P (2010) Bistable composite flap for an airfoil. J Aircr 47:334–338

12.

Diaconu CG, Weaver PM, Mattioni F (2008) Concepts for morphing airfoil sections using bi-stable laminated composite structures. Thin-walled Struct 46(6):689–701

13.

Carrella A, Friswell M I, Pirrera A, Aglietti G S (2008) Numerical and experimental analysis of a square bistable plate. In: International conference on noise and vibration (ISMA 2008)

14.

Etches J, Potter K, Weaver P, Bond I (2009) Environmental effects on thermally induced multistability in unsymmetric composite laminates. Compos Part A Appl Sci Manuf 40(8):1240–1247

15.

Mathworks Inc (2011) Matlab and simulink for technical computing
Acknowledgements
The authors would like to acknowledge the support of the EPSRC. Alex Shaw is supported by a EPSRC DTC through the Advanced Composites Centre for Innovation and Science, ACCIS. The authors would also like to thank the reviewers.
About this article
Cite this article
Shaw, A.D., Neild, S.A., Wagg, D.J. et al. Single Source Three Dimensional Capture of Full Field Plate Vibrations. Exp Mech 52, 965–974 (2012). https://doi.org/10.1007/s11340-011-9554-4
Received:

Accepted:

Published:

Issue Date:
Keywords
Vibration

Nonlinear

Video

3D

Plate dynamics