Abstract
This paper describes the design, construction and use of a unique laboratory rig for the study of dynamic crowd-structure interaction in cantilever grandstands. The rig replicates a fifteen-seat section of raked grandstand, allowing laboratory tests to be performed under conditions which accurately represent those in a prototype structure. Built-in force plates enable full recording of the loads due to jumping or bobbing of each test participant, permitting detailed evaluation of group coordination levels and dynamic load factors. To investigate a wide range of dynamic structural responses, the grandstand is supported on air springs and driven using linear electric actuators. This represents a pioneering application of electric actuation technology, which is normally restricted to lower force levels and mechanical/aerospace applications. The rig also uses novel control techniques to enable the actuators to behave as spring-dashpots, allowing the rig to respond to loads imparted by the human test subjects as a dynamic system with user-defined natural frequency and damping. It is believed that this is the first time such techniques have been applied to experiments involving human participants. The rig is being used to study the factors influencing crowd coordination when jumping and bobbing on a compliant structure, and to assess acceptability limits for grandstand vibrations. Early findings suggest structural motion generated by the second harmonic of the group-jumping load does not adversely affect jumping coordination levels. This observation has significant implications for modern cantilever grandstands.
This is a preview of subscription content, log in to check access.
Access options
Buy single article
Instant access to the full article PDF.
US$ 39.95
Price includes VAT for USA
Subscribe to journal
Immediate online access to all issues from 2019. Subscription will auto renew annually.
US$ 99
This is the net price. Taxes to be calculated in checkout.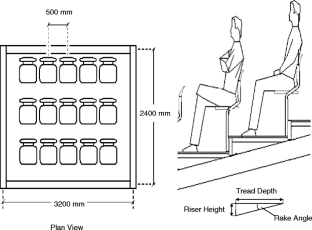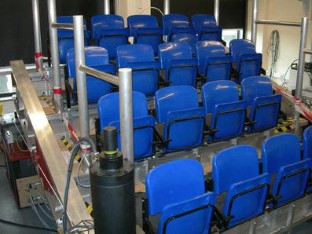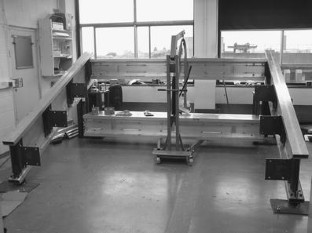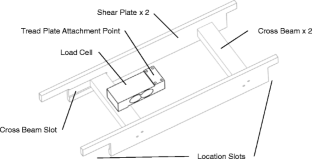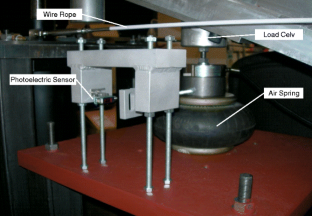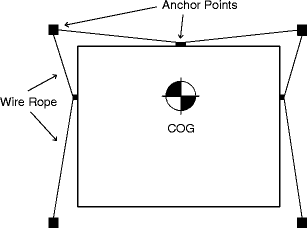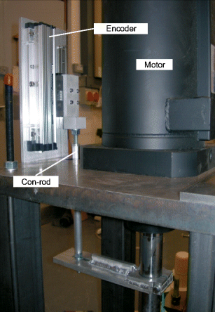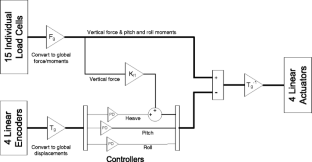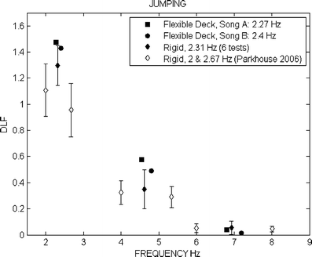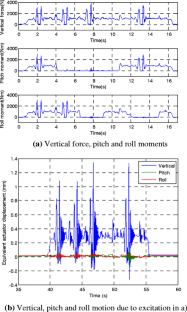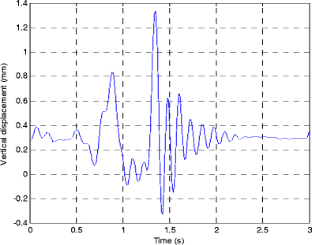 References
1.

IStructE Working Group (2001) Dynamic performance requirements for permanent grandstands subject to crowd action: interim guidance on assessment and design. IStructE, London

2.

Parkhouse JG, Ewins DJ (2006) Crowd induced rhythmic loading. Proc Inst Civ Eng Struct Build 159(5):247–259

3.

Sim J, Blakeborough A, Williams MS, Parkhouse G (2008a) Statistical model of crowd jumping loads. J Struct Eng ASCE 134(12):1852–1861

4.

Sim J, Blakeborough A, Williams MS (2008) Statistical analysis of structural vibration due to crowd jumping loads. Proc Inst Civ Eng Struct Build 161(2):65–75

5.

Sim J (2006) Human-structure interaction in cantilever grandstands. D.Phil. thesis, University of Oxford, Department of Engineering Science

6.

Ebrahimpour A, Sack RL (1992) Design live loads for coherent crowd harmonic movements. J Struct Eng 118(4):1121–1136

7.

Clarke N, Thompson P, Tolloczko J (eds) (1998) Stadia arenas and grandstands: design, construction and operation. Spon, London

8.

Crozier T (2003) Designing for the future. PanStadia International Quarterly Report: Vol. 10 No. 2

9.

BS 6399: Part 1 (1996) Loading for buildings. Code of practice for dead and imposed loads. British Standards Institution, London

10.

BS 8118: Part 1 (1991) Structural use of aluminium. British Standards Institution, London

11.

Blakeborough A, Williams MS (2003) Measurement of floor vibrations using a heel drop test. Proc Inst Civ Eng Struct Build 156(4):367–371

12.

Dallard P, Fitzpatrick AJ, Flint A, Le Bourva S, Low A, Ridsdill Smith RM, Willford M (2001) The London millennium footbridge. Struct Eng 79(22):17–33

13.

Yao S, Wright JR, Pavic A, Reynolds P (2002) Forces generated when bouncing or jumping on a flexible structure. Proc. Int. Conf. on Noise and Vibration (ISMA 2002), Leuven, Belgium, 563–572

14.

BS 7085 (1989) Guide to Safety aspects of experiments in which people are exposed to mechanical vibration and shock

15.

Williams MS, Blakeborough A (2001) Laboratory testing of structures under dynamic loads: an introductory review. Phil Trans R Soc Lond A359:1651–1670

16.

Comer A, Blakeborough A, Williams MS (2008) Crowd coordination in jumping tests on a model grandstand. 7th Eur. Conf. on Struct. Dyn. (Eurodyn 2008), Southampton, Paper E150

17.

Nhleko SP, Williams MS, Blakeborough A (2009) Vibration perception and comfort levels for an audience occupying a grandstand with perceivable motion. 27th Int. Modal Analysis Conf., Florida, Paper 264.
Acknowledgements
We gratefully acknowledge the financial support of the Engineering and Physical Sciences Research Council and the advice and encouragement of many members of the IStructE/DETR/DCMS Working Group on Dynamics of Grandstands and Seating Decks.
About this article
Cite this article
Comer, A., Blakeborough, A. & Williams, M. Grandstand Simulator for Dynamic Human-Structure Interaction Experiments. Exp Mech 50, 825–834 (2010). https://doi.org/10.1007/s11340-010-9334-6
Received:

Accepted:

Published:

Issue Date:
Keywords
Grandstands

Vibration

Human-structure interaction

Linear electric actuator

Real-time control