Abstract
Diagnosed obstructive sleep apnea affects 2–4% of middle aged Americans and represents a substantial health care burden. Despite its prevalence, little is known about the demographic characteristics or clinical management of sleep apnea patients hospitalized for other comorbidities and surgeries. The aim of this study was to provide a broad characterization of the epidemiology of sleep apnea in hospitalized patients in the United States and to describe the trends in the management of their sleep apnea during their hospitalizations. Using the 2004 National Hospital Discharge Survey (NHDS), a nationally representative sample of discharges from nonfederal acute care hospitals in the United States, cases of sleep apnea were obtained from hospital discharge records coded according to the International Classification of Diseases, Ninth Revision, Clinical Modification (ICD-9-CM). The specific objectives of this study were to: (1) describe the prevalence of hospitalized unspecified sleep apnea individuals according to age, gender, and comorbidities; (2) estimate prevalence of the use of continuous positive airway pressure (CPAP) therapy during hospitalization and describe those uses according to hospital ownership and size. A retrospective analysis of data of hospitalized patients with unspecified sleep apnea from the 2004 National Hospital Discharge Survey (NHDS) was completed. In 2004, the NHDS collected data for approximately 371,000 discharges from a sample of 439 nonfederal short-stay hospitals. An estimated 34.9 million inpatients were discharged from nonfederal short-stay hospitals in 2004. Patients diagnosed with unspecified sleep apnea were identified using the International Classification of Diseases (Ninth Revision), Clinical Modification (ICD-9-CM) code of 780.57, which, before 2005, was the sole diagnostic code under which obstructive sleep apnea was listed. A subset of these patients, those receiving CPAP therapy, was further identified using the ICD-9-CM procedural code 93.90. Review of weighted discharge data identified a total of 293,478 estimated cases of unspecified sleep apnea. Approximately 64% of these individuals were between the ages 40 and 69 years old with a gender distribution of 55.3% males. The most common diagnoses in hospitalized sleep apnea patients were morbid obesity, congestive heart failure, coronary artery disease, exacerbation of COPD, and pneumonia. Sleep apnea was managed through the standardized therapy, CPAP, in 5.8% of hospitalized patients and CPAP therapy was more likely to be utilized in sleep apnea patients hospitalized in a government hospital than in a for-profit hospital. In conclusion, only a small percentage (5.8%) of patients diagnosed with unspecified sleep apnea in the 2004 NHDS were provided with CPAP therapy during hospitalization. There appear to be institutional differences in the utilization of CPAP therapy in hospitals across the United States. These findings suggest that in the United States, the management of sleep apnea in hospitalized patients is deficient, and the use of CPAP therapy in the hospital warrants further investigation.
This is a preview of subscription content, log in to check access.
Access options
Buy single article
Instant access to the full article PDF.
US$ 39.95
Price includes VAT for USA
Subscribe to journal
Immediate online access to all issues from 2019. Subscription will auto renew annually.
US$ 99
This is the net price. Taxes to be calculated in checkout.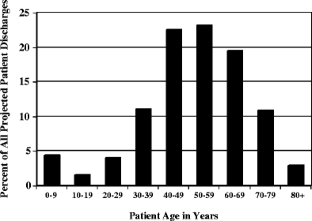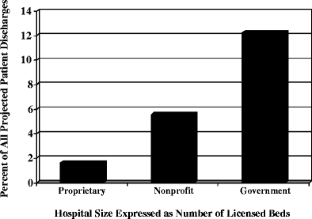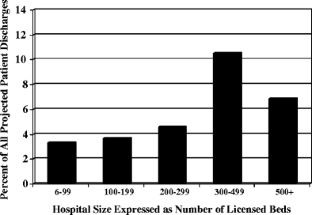 References
1.

Eckert DJ, Jordan AS, Merchia P, Malhotra A (2007) Central sleep apnea: pathophysiology and treatment. Chest 131:595–607

2.

Patil SP, Schneider H, Schwartz AR, Smith PL (2007) Adult obstructive sleep apnea: pathophysiology and diagnosis. Chest 132:325–337

3.

Roehrs T, Conway W, Wittig R, Zorick F, Sicklesteel J, Roth T (1985) Sleep–wake complaints in patients with sleep-related respiratory disturbances. Am Rev Respir Dis 132:520–523

4.

Young T, Palta M, Dempsey J, Skatrud J, Weber S, Badr S (1993) The occurrence of sleep-disordered breathing among middle-aged adults. NEJM 328:1230–1235

5.

Ronald J, Delaive K, Roos L, Manfreda J, Bahammam A, Kryger M (1999) Health care utilization in the 10 years prior to diagnosis in obstructive sleep apnea syndrome patients. Sleep 22:225–229

6.

Young T, Peppard PE, Gottlieb DJ (2002) Epidemiology of obstructive sleep apnea—a population health perspective. Am J Respir Crit Care Med 165:1217–1239

7.

Wright J, Dye R, Watt I, Melville A, Sheldon T (1997) The health effects of obstructive sleep apnea and the effectiveness of continuous positive airway pressure: a systematic review of the evidence. BMJ 314:851–860

8.

Giles TL, Lasserson TJ, Smith BJ, White J, Wright J, Cates CJ (2006) Continuous positive airways pressure for obstructive sleep apnoea in adults (review). Cochrane Database Syst Rev 3:1–81

9.

Haniffa M, Lasserson TJ, Smith I (2004) Interventions to improve compliance with continuous positive airway pressure for obstructive sleep apnea. Cochrane Databases of Sys Rev 4:1–57

10.

Meoli AL, Rosen CL, Kristo D, Kohrman M, Gooneratne N, Aguillard RN, Fayle R, Troell R, Kramer R, Casey KR, Coleman J (2003) Upper airway management of the adult patient with obstructive sleep apnea in the perioperative period—avoiding complications. Sleep 26:1060–1065

11.

American Society of Anesthesiologists Task Force (2006) Practice Guidelines for the perioperative management of patients with obstructive sleep apnea. Anesthesiology 104:1081–1093

12.

Fleetham J, Ayas N, Bradley D, Ferguson K, Fitzpatrick M, George C, Hanly P, Hill F, Kimoff J, Kryger M, Morrison D, Series F, Tsai W (2006) Canadian Thoracic Society Guidelines: diagnosis and treatment of sleep disordered breathing in adults. Can Respir J 13:387–392

13.

DeFrances CJ, Podgornik MN (2006) 2004 National Hospital Discharge Survey. Adv Data Vital Health Stats 4:1–19

14.

Kozak LJ, DeFrances CJ, Hall MJ (2006) National hospital discharge survey: 2004 annual summary with detailed diagnosis and procedural data. Vital Health Stat 13:1–209

15.

Emergency Care Research Insitute (2007) Patient-supplied equipment: what to allow, what not to allow, and why. Health Devices 36:143–171

16.

DiSantostefano J (2005) Decoding codes: coding changes in October. J Nurse Pract 1:228–230

17.

Bixler EO, Vgontzas AN, Lin H-M, Have TT, Rein J, Vela-Bueno A, Kales A (2001) Prevalence of sleep-disordered breathing in women. Effects of gender. Am J Respir Crit Care Med 163:608–613

18.

Thurnber R (2007) Obstructive sleep apnoea and cardiovascular disease-time to act!. Swiss Med Wkly 137:217–222

19.

Marin JM, Carrizo SJ, Vicente E, Agusti AG (2005) Long-term cardiovascular outcomes in men with obstructive sleep hypopnoea with or without treatment with continuous positive airway pressure: an observational study. Lancet 365:1046–1053
Funding
Funding for this work was provided by a Research Development Grant to RWG, provided by the Faculty of Health Professions, Dalhousie University.
About this article
Cite this article
Spurr, K.F., Graven, M.A. & Gilbert, R.W. Prevalence of unspecified sleep apnea and the use of continuous positive airway pressure in hospitalized patients, 2004 national hospital discharge survey. Sleep Breath 12, 229–234 (2008). https://doi.org/10.1007/s11325-007-0166-2
Received:

Revised:

Accepted:

Published:

Issue Date:
Keywords
Sleep apnea syndromes

Continuous positive airway pressure

2004 National Hospital Discharge Survey

Hospitalization

Patient-owned medical devices

Perioperative care