Abstract
Purpose
Early stage prostate cancer diagnosis is of high global interest. Magnetic resonance imaging (MRI) is a non-invasive modality for early cancer diagnosis, in particular for prostate cancer detection. The research aim is to synthesize a nanodendrimer and its conjugate with C595 monoclonal antibody (mAb C595), against prostate cancer, followed by its chelating with Gd3+.
Procedures
Anti-MUC-1 mAb C595 was conjugated to an anionic linear globular dendrimer (ALGDG2). The polyethylene glycol core and citric acid shell were synthesized followed by loading with Gd3+ to make novel contrast agents for functional MRI. The in vitro behavior and MRI parameters of the nanoconjugate were investigated performing several studies such as cell toxicity and TNF-alpha evaluations. The investigation of magnetic resonance imaging parameters indicated how well nanoconjugate performs in 1H-NMR and 17O-NMR in vitro.
Results
Results showed a potential specific MRI activity by improving the swelling responses cell binding. The MTT (2-(4,5-dimethyl-2-thiazolyl)-3,5-diphenyl-2H-tetrazolium bromide) assay demonstrated that this contrast agent had significant cytotoxicity on prostate cancer cells.
Conclusions
These results showed that Gd3+-ALGDG2-C595 is a potential prostate molecular imaging agent and could be considered as an ideal functional nanoprobe. Additionally, further investigations by clinical trials are in the pipeline.
This is a preview of subscription content, log in to check access.
Access options
Buy single article
Instant access to the full article PDF.
US$ 39.95
Price includes VAT for USA
Subscribe to journal
Immediate online access to all issues from 2019. Subscription will auto renew annually.
US$ 99
This is the net price. Taxes to be calculated in checkout.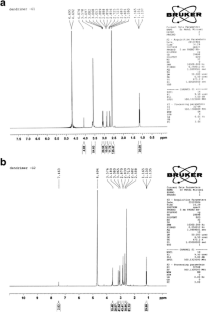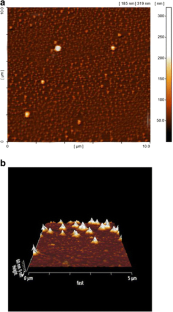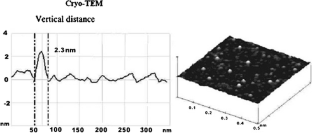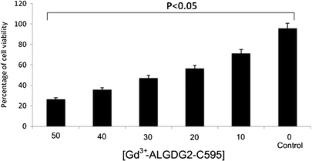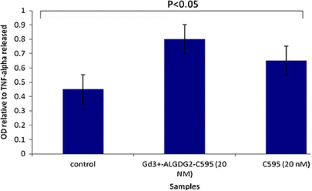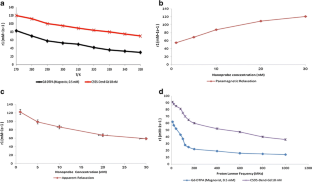 References
1.

Darvish Mohamadi T, Amanlou M, Ghalandarlaki N, Mehravi B, Shafiee Ardestani M, Yaghmaei P (2013) Gd(3+)-DTPA-meglumine-anionic linear globular dendrimer G1: novel nanosized low toxic tumor molecular MR imaging agent. ISRN Pharm 2013:378452

2.

Reddy J, Prasad V (2005) MRI contrast agent, step by step MRI. Jaypee Brothers Publishers 124-133

3.

Su M, Mühler A, Lao X, Nalcioglu O (1998) Tumor characterization with dynamic contrast-enhanced MRI using MR contrast agents of various molecular weights. J ISMRM 39(2):259–269

4.

Namazi H, Adeli M (2003) Novel linear-globular thermoreversible hydrogel ABA type copolymers from dendritic citric acid as the A blocks and poly(ethyleneglycol) as the B block. Eur Polymer J 39:1491–1500

5.

Jansen J, Meijer E, Ellen M, Brabander B (1995) The dendritic box: shape-selective liberation of encapsulated guests. J Am Chem Soc 117:4417–4418

6.

Mandal A, Sekar S, Kanagavel M et al (2013) Collagen based magnetic nanobiocomposite as MRI contrast agent and for targeted delivery in cancer therapy. Biochim Biophys Acta 1830:4628–4633

7.

Von Mensdorff-Pouilly S, Gourevitch MM, Kenemans P (1989) An enzyme linked immunosorbent assay for the measurement of circulating antibodies to polymorphic epithelial mucin (MUC-1). Tumor Biol 23:186–195

8.

Croce MV, Isla-Larrain MT, Capafons A et al (2001) Humoral immune response induced by the protein core of MUC1 mucin in pregnant and healthy women. Prostate Cancer Res Treat 69:1–11

9.

Strawbridge RJ, Nistér M, Brismar K et al (2008) MUC1 as a putative prognostic marker for prostate cancer. Biomark Insights 3:303–315

10.

Shahbazi-Gahrouei D, Abdolahi M, Zarkesh-Esfahani SH et al (2013) Functionalized magnetic nanoparticles for the detection and quantitative analysis of cell surface antigen. Biomed Res Int 2013:349408

11.

Mirzaei M, Mohagheghi M, Shahbazi-Gahrouei D, Khatami A (2012) Gd3+-anionic linear globular dendrimer-G2-C595 A dual novel nanoprobe for MR imaging and therapeutic agent: an in vitro study. J Biomol Res 1:103

12.

Mirzaei M, Mohagheghi M, Shahbazi-Gahrouei D, Khatami A (2012) Novel nanosized Gd3+-ALGD-G2-C595: In vivo dual selective MUC-1 positive tumor molecular MR imaging and therapeutic agent. J Nanomed Nanotechol 3:147

13.

Mirzaei M, Mohagheghi M, Shahbazi-Gahrouei D (2013) Synthesis and development of Gd3+-ALGDG2-C595 as MR imaging contrast agent. J Biomater Nanobiotech 4:22–29

14.

Mehravi B, Ahmadi M, Amanlou M et al (2013) Cellular uptake and imaging studies of glycosylated silica nanoprobe (GSN) in human colon adenocarcinoma (HT 29 cell line). Int J Nanomed 8:3209–3216

15.

Mehravi B, Ahmadi M, Amanlou M et al (2013) Conjugation of glucosamine with Gd3+-based nanoporous silica using a heterobifunctional ANB-NOS crosslinker for imaging of cancer cells. Int J Nanomed 2013(8):1–12

16.

Amanlou M, Siadat SD, Ebrahimi SE et al (2011) Gd(3+)-DTPA-DG: novel nanosized dual anticancer and molecular imaging agent. Int J Nanomed 6:747–763

17.

Parnaud G, Taché S, Peiffer G, Corpet DE (1999) Polyethylene-glycol suppresses colon cancer and causes dose-dependent regression of azoxymethane-induced aberrant crypt foci in rats. Cancer Res 15:5143–5147

18.

Giray S, Bal T, Kartal AM et al (2012) Controlled drug delivery through a novel PEG hydrogel encapsulated silica aerogel system. J Biomed Mater Res A 100:1307–1315

19.

Fischer-Durand N, Salmain M, Rudolf B et al (2010) Site-specific conjugation of metal carbonyl dendrimer to antibody and its use as detection reagent in immunoassay. Anal Biochem 15:211–219

20.

Shahbazi-Gahrouei D, Williams M, Rizvi S, Allen BJ (2001) In vivo studies of Gd-DTPA-monoclonal antibody and Gd-porphyrins: potential magnetic resonance imaging contrast agents for cancer. J Magn Reson Imag 14:169–174
Conflict of Interest
All authors declare that they have no conflicts of interest associated with this work.
Electronic Supplementary Material
Below is the link to the electronic supplementary material.
About this article
Cite this article
Mirzaei, M., Mehravi, B., Ardestani, M.S. et al. In Vitro Evaluation of Gd3+-Anionic Linear Globular Dendrimer-Monoclonal Antibody: Potential Magnetic Resonance Imaging Contrast Agents for Prostate Cancer Cell Imaging. Mol Imaging Biol 17, 770–776 (2015). https://doi.org/10.1007/s11307-015-0841-9
Key words
Anionic linear globular dendrimer

C595

MRI

MUC-1

Prostate cancer