Abstract
Language and thought share a unitary cognitive activity, addressed by an interpretative function. This interpretative effort reveals the assonance between the attribution of meaning to an utterance and the discovery of a solution via restructuring in insight problem solving. We suggest a view of complex integrated analytical thinking, which assumes that thinking processes information in different ways, depending on the characteristics of the tasks the subject has to solve, so that reasoning results in a stepwise, rule-based process or in a widespread activity of search where implicit parallel processes are also involved. We investigated the interrelationship between language and thought in insight problem solving, in both its positive (Experiments 1 and 3) and its negative effects (Experiment 2). Our results are discussed in the light of the debate on dual processing theories.
This is a preview of subscription content, log in to check access.
Access options
Buy single article
Instant access to the full article PDF.
US$ 39.95
Price includes VAT for USA
Subscribe to journal
Immediate online access to all issues from 2019. Subscription will auto renew annually.
US$ 99
This is the net price. Taxes to be calculated in checkout.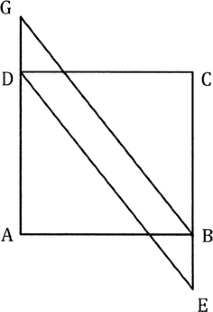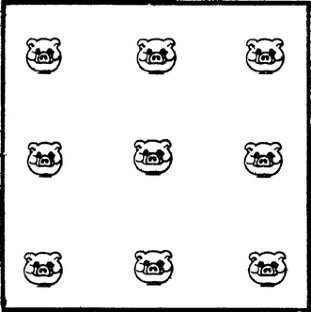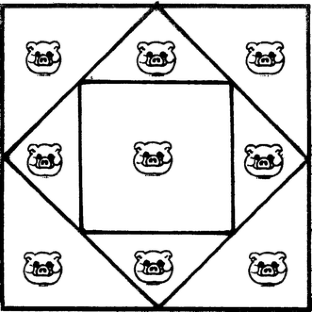 Notes
1.

The cognitive theory by Simon and Newell (1971) of non-insight problems emphasizes the WM constraints, and the consequent activation of heuristics in order to reach a solution.

2.

"When a solution appears suddenly and completely the very factor which sets it off may be lost to consciousness. Just what factors set off a new organization cannot be known except by means of an objective measure… What must be explained is how and why certain ideas appear in consciousness…After the idea is conscious the fundamental process is over…there is no conscious intermediate stage". (Maier, 1931, pp. 192–193).

3.

However, if the problem is used in other contexts, a school-room for example, restructuring might not be acceptable as a solution, if the purpose of the problem is to verify the pupil's knowledge of the area of the square and of the parallelogram.

4.

5.

Differently from Schooler et al. (1993), Gilhooly et al. (2010) claim a lack of interaction between the insight factor and the verbalization condition on solution rates. Therefore, they accept the "business as usual" view, rejecting the "special process" view, although their results show a benign effect of verbalization in the non-insight problems, which on the contrary supports Schooler et al.'s "special process" view.
References
Bagassi M, Macchi L (2006) Pragmatic approach to decision making under uncertainty: the case of the disjunction effect. Think Reason 12(3):329–350

Bagassi M, D'Addario M, Macchi L, Sala V (2009) Children's acceptance of underinformative sentences: the case of some as a determiner. Think Reason 15(2):105–236

Barsalou LW (2009) Simulation, situated conceptualization, and prediction. Philos T Roy Soc B 364:1281–1289

Betsch T (2008) The nature of intuition and its neglect in research on judgment and decision making. In: Plessner H, Betsch C, Betsch T (eds) Intuition in judgment and decision making. Psychology Press, New York, pp 3–23

Carruthers P (2006) The architecture of the mind. Oxford University Press, Oxford

Carruthers P (2011) The opacity of mind: an integrative theory of self-knowledge. Oxford University Press, Oxford

Ericsson KA, Simon HA (1984) Protocol analysis: verbal reports as data. The MIT Press, Cambridge

Evans JSBT (2009) How many dual-process theories do we need? In: Evans JSBT, Frankish K (eds) In two minds. Oxford University Press, Oxford, pp 33–55

Evans JSBT (2010) Dual-process theories of reasoning: facts and fallacies. In: Holyoak KJ, Morrison RG (eds) The Oxford handbook of thinking and reasoning. Oxford University Press, Oxford

Evans JSBT, Over DE (1996) Rationality and reasoning. Psychology Press, Hove

Evans JSBT, Frankish K (eds) (2009) In two minds: dual processes and beyond. Oxford University Press, Oxford

Frankish K (2009) Systems and levels; dual-system theories and the personal-subpersonal distinction. In: Evans JSBT, Frankish K (eds) In two minds. Oxford University Press, Oxford, pp 89–109

Frankish K (2010) Dual-process and dual-system theories of reasoning. Philosophy Compass 5(10):914–926

Frederick S (2005) Cognitive reflection and decision making. J Econ Perspect 19(4):25–42

Gilhooly KJ, Fioratou E, Henretty N (2010) Verbalization and problem solving: insight and spatial factors. Brit J Psychol 101(1):81–93

Hammond KR (1996) Human judgment and social policy. Oxford University Press, New York

Kahneman D (2003) A perspective on judgment and choice: mapping bounded rationality. Am Psychol 58(9):697–720

Kanizsa G (1973) Il "problem-solving" nella psicologia della Gestalt. In: Mosconi G, D'Urso V (eds) La soluzione di problem. Giunti-Barbera, Firenze, pp 35–87

Levinson SC (1995) Interactional biases in human thinking. In: Goody EN (ed) Social intelligence and interaction. Cambridge University Press, Cambridge, pp 221–261

Macchi L (2000) Partitive formulation of information in probabilistic reasoning: beyond heuristics and frequency format explanations. Organ Behav Hum Dec 82(2):217–236

Macchi L, Bagassi M (2006) Biased communication and misleading intuition of probability. Meeting on Intuition and Affect in Risk Perception and Decision Making, Bergen

Maier NRF (1931) Reasoning in Humans II. The solution of a problem and its appearance in consciousness. J Comp Psychol 12:181–194

Mercier H, Sperber D (2009) Intuitive and reflective inferences. In: Evans JSBT, Frankish K (eds) In two minds. Oxford University Press, Oxford, pp 149–171

Mosconi G (1978) Il pensiero discorsivo. Il Mulino, Bologna

Mosconi G (1986) Studio su due problem proposti da Wertheimer, con alcune note sulla "ristrutturazione". Giorn IT Psicol 13(3):463–481

Mosconi G (1998) Norma logica e regole discorsive nella ricerca sul ragionamento. In: Castellani F, Montecucco L (eds) Normatività logica e ragionamento di senso comune. Il Mulino, Bologna, pp 223–241

Ohlsson S (1984) Restructuring revisited I: summary and critique of the Gestalt theory of problem solving. Scand J Psychol 25:65–78

Politzer G (1986) Laws of language use and formal logic. J Psycholinguist Res 15(1):47–92

Schooler JW, Ohlsson S, Brooks K (1993) Thoughts beyond words: when language overshadows insight. J Exp Psychol Gen 122(2):166–183

Simon HA, Newell A (1971) Human problem solving: the state of theory. Am Psychol 21(2):145–159

Sloman SA (1996) The empirical case for two systems of reasoning. Psychol Bull 119:3–22

Sperber D, Wilson D (2002) Pragmatics, modularity and mind reading. Mind Lang 17:3–23

Stanovich KE (2009) Distinguishing the reflective, algorithmic, and autonomous minds: Is it time for a tri-process theory? In: Evans JSBT, Frankish K (eds) In two minds. Oxford University Press, Oxford, pp 55–88

Stanovich KE (2011) Rationality and the reflective mind. Oxford University Press, New York

Stanovich KE, West RE (2000) Individual differences in reasoning: implications for the rationality debate? Behav Brain Sci 23:645–726

Sternberg RJ, Davidson JE (eds) (1986) Conceptions of giftedness. Cambridge University Press, New York

Wertheimer M (1925) Über Schlussprozesse im produktiven Denken. In Drei Abhandlungen zur Gestalttheorie. Verlag der Philosophischen Akademie, Erlangen

Wertheimer M (1985) A gestalt perspective on computer simulations of cognitive processes. Comput Hum Behav 1:19–33
About this article
Cite this article
Macchi, L., Bagassi, M. Intuitive and analytical processes in insight problem solving: a psycho-rhetorical approach to the study of reasoning. Mind Soc 11, 53–67 (2012). https://doi.org/10.1007/s11299-012-0103-3
Received:

Accepted:

Published:

Issue Date:
Keywords
Insight problems

Analytical thinking

Dual systems

Formulation effect

Verbalization effect