Abstract
Objectives
Describe the authors' experiences in designing and conducting a randomized field experiment of a community-based, reentry program for ex-offenders.
Methods
Two surveys: one with reentry clients not involved in our outcome evaluation, and a follow-up survey of participants who underwent randomization in order to participate in the outcome study. Qualitative input from program staff and clients were also recorded, supplemented with observations of the authors.
Results
Having a research staff member located at the program site proved to be a key advantage for monitoring frustrations voiced by program staff and prospective clients, thereby allowing for the modification of the selection procedures over time to minimize resistance. Ultimately, the simplest approach proved to be the most acceptable. The importance of certain procedural justice themes were suggested by the survey results and the observed acceptability of our on-the-spot lottery approach to randomization.
Conclusions
The survey results (and our onsite experiences) provided unequivocal evidence that randomization was unpopular, but that resistance can be partially mitigated by adhering to basic principles of procedural justice.
This is a preview of subscription content, log in to check access.
Access options
Buy single article
Instant access to the full article PDF.
US$ 39.95
Price includes VAT for USA
Subscribe to journal
Immediate online access to all issues from 2019. Subscription will auto renew annually.
US$ 99
This is the net price. Taxes to be calculated in checkout.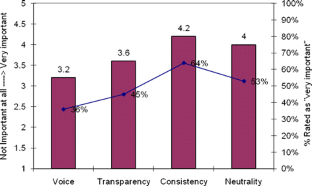 Notes
1.

It should be noted that the Second Chance program in San Diego is not associated with the federal Second Chance legislation to support offender rehabilitation and reentry.

2.

A few program staff members attributed this to the programs' recently adopted requirement to check identification for legal status and work eligibility in the U.S., thus driving away those who either lacked proper identification or were not legal residents.

3.

To fulfill certain state and county contracts, the program was required to admit and serve applicants referred to them who met specific criteria, such as welfare recipients who were also homeless.

4.

Although, like the present study, the control conditions in this review tended to include referrals to other community resources.

5.

The problem of "switchovers", and, more broadly, provider reluctance, is not new. Boruch et al. (2000) provide a thoughtful overview of methodological compromises between experimenters and service providers, and the strengths and weaknesses of these approaches.

6.

This question was not routinely asked of the subjects, but was included in one of the monthly tracking-and-locating calls for purposes of the present study.

7.

Our follow-up experiences confirmed this finding. Of the nine who refused to participate in the follow-up interviews, eight were from the control group.
References
Ainsworth, H. R., Torgerson, D. J., & Kang'ombe, A. R. (2010). Conceptual, design, and statistical complications associated with participant preference. The Annals of the American Academy of Political and Social Science, 628, 176–188.

Archibald, R. C. (2010, March 24). California, in financial crisis, opens prison doors. New York Times, A14.

Boruch, R. F., Victor, T., & Cecil, J. S. (2000). Resolving ethical and legal problems in randomized experiments. Crime & Delinquency, 46(3), 330–353.

Cross-Drew, C. (1984). Project Jericho evaluation report. Sacramento, CA: Department of the Youth Authority.

Dolan, P., Edlin, R., Tsuchiya, A., & Wailoo, A. (2007). It ain't what you do, it's the way that you do it: Characteristics of procedural justice and their importance in social decision-making. Journal of Economic Behavior & Organization, 64, 157–170.

Dulebohn, J. H., Conlon, D. E., Sarinopoulos, I., Davison, R. B., & McNamara, G. (2009). The biological basis of unfairness: Neuroimaging evidence for the distinctiveness of procedural and distributive justice. Organizational Behavior and Human Decision Processes, 110, 140–151.

Farabee, D., Joshi, V., & Anglin, M. D. (2001). Addiction careers and criminal specialization. Crime and Delinquency, 47(2), 196–220.

Grella, C. E., Hser, Y. I., Joshi, V., & Anglin, M. D. (1999). Patient histories, retention and outcome models for younger and older adults in DATOS. Drug and Alcohol Dependence, 57(2), 151–166.

Hollander-Blumoff, R., & Tyler, T. R. (2008). Procedural justice in negotiation: Procedural fairness, outcome acceptance, and integrative potential. Law & Social Inquiry, 33(2), 473–500.

Jackson, S. (1948, June 26). The lottery. The New Yorker, p. 25.

Jason, L. A., Olson, B. D., Ferrari, J. R., & LoSasso, A. (2006). Communal housing settings enhance substance abuse recovery. American Journal of Public Health, 96, 1727–1729.

Rubin, D. B. (1980). Discussion of "Randomization Analysis of Experimental Data in the Fisher Randomization Test", by Basu. Journal of the American Statistical Association, 75, 591–593.

Sampson, R. J. (2010). Gold standard myths: Observations on the experimental turn in quantitative criminology. Journal of Quantitative Criminology, 26(4).

Shadish, W. R., Cook, T. D., & Campbell, D. T. (2002). Experimental and quasi-experimental designs for generalized causal inference. Boston: Houghton Mifflin.

Schulhofer, S., Tyler, T. R., & Hug, A. Z. (2011). American policing at a crossroads: Unsustainable policies and the procedural justice alternative. The Journal of Criminal Law and Criminology, 101(2), 335–374.

Thibaut, J., & Walker, L. (1975). Procedural justice: A psychological analysis. Hillsdale, NJ: Erlbaum.

Tyler, T. R. (1990). Why people obey the law. New Haven: Yale University Press.

Tyler, T. R. (2009). Procedural justice, identity and deference to the law: What shapes rule-following in a period of transition? Australian Journal of Psychology, 61(1), 32–39.

Tyler, T. R., & McGraw, K. M. (1986). Ideology and the interpretation of personal experience: Procedural justice and political quiescence. Journal of Social Issues, 42(2), 115–128.

Tyler, T. R., Callahan, P. E., & Frost, J. (2007). Armed, and dangerous (?): Motivating rule adherence among agents of social control. Law & Society Review, 41(2), 457–492.

Tyler, T. R., Schulhofer, S., & Huq, A. Z. (2010). Legitimacy and deterrence effects in counterterrorism policing: A study of Muslim Americans. Law & Society Review, 44(2), 365–402.

Tyler, T. R., Sherman, L., Strang, H., Barnes, G. C., & Woods, D. (2007). Reintegrative shaming, procedural justice, and recidivism: The engagement of offenders' psychological mechanisms in the Canberra RISE drinking-and-driving experiment. Law & Society Review, 41(3), 553–586.

Visher, C. A., Winterfield, L., & Coggeshall, M. B. (2005). Ex-offender employment programs and recidivism: A meta-analysis. Journal of Experimental Criminology, 1, 295–315.

Wennberg, J. E., Barry, M. J., Fowler, J., & Mulley, A. (1993). Outcomes research, PORT, and health care reform. Annals of the New York Academy of Sciences, 703, 52–62.

Zelen, M. (1979). A new design for randomized clinical trials. The New England Journal of Medicine, 300, 1242–1245.
Acknowledgement
This study was funded by the Smith Richardson Foundation (Grant No: 2008: 7752).
About this article
Cite this article
Farabee, D., Zhang, S.X. & Wright, B. Managing an on-the-spot lottery in reentry services. J Exp Criminol 8, 241–253 (2012). https://doi.org/10.1007/s11292-012-9151-2
Keywords
Experiment

Ex-Offender

Randomization

Reentry