Abstract
Differentiation between juvenile recurrent parotitis and juvenile Sjögren's syndrome may be difficult on the basis of clinical symptoms and imaging examinations, such as sialography and ultrasonography. Histological findings of the labial glands may also not be definitive for this purpose. Here, we report three cases of patients with juvenile recurrent parotitis who underwent magnetic resonance imaging examinations. The imaging results suggest that magnetic resonance imaging may be an effective tool for differentiating between these two distinct salivary gland diseases.
This is a preview of subscription content, log in to check access.
Access options
Buy single article
Instant access to the full article PDF.
US$ 39.95
Price includes VAT for USA
Subscribe to journal
Immediate online access to all issues from 2019. Subscription will auto renew annually.
US$ 99
This is the net price. Taxes to be calculated in checkout.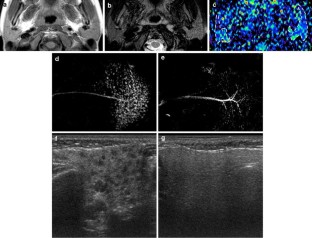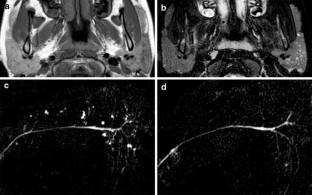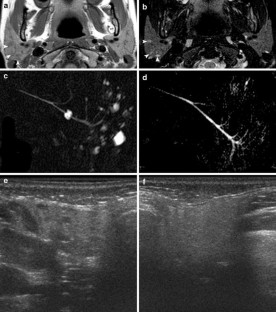 References
1.

Leerdam C, Martin H, Isaacs D. Recurrent parotitis of childhood. J Paediatr Child Health. 2005;41:631–4.

2.

Mandel L, Bijoor R. Imaging (computed tomography, magnetic resonance imaging, ultrasound, sialography) in a case of recurrent parotitis in children. J Oral Maxillofac Surg. 2006;64:984–8.

3.

Singer NG, Tomanova-Soltys I, Lowe R. Sjögren's syndrome in childhood. Curr Rheumatol Rep. 2008;10:147–55.

4.

Sumi M, Takagi Y, Uetani M, Morikawa M, Hayashi K, Kabasawa H, et al. Diffusion-weighted echoplanar MR imaging of the salivary glands. AJR Am J Roentgenol. 2002;178:959–65.

5.

Takagi Y, Sumi M, Sumi T, Ichikawa Y, Nakamura T. MR microscopy of the parotid glands in patients with Sjögren's syndrome: quantitative MR diagnostic criteria. AJNR Am J Neuroradiol. 2005;26:1207–14.

6.

Civilibal M, Canpolat N, Yurt A, Kurugoglu S, Erdamar S, Bagci O, et al. A child with primary Sjögren's syndrome and a review of the literature. Clin Pediatr. 2007;46:738–42.

7.

Takagi Y, Sumi M, Van Cauteren M, Nakamura T. Fast and high-resolution MR sialography using a small surface coil. J Magn Reson Imaging. 2005;22:29–37.

8.

Takagi Y, Kimura Y, Nakamura H, Sasaki M, Eguchi K, Nakamura T. Salivary gland ultrasonography: can it be an alternative to sialography as an imaging modality for Sjögren's syndrome? Ann Rheum Dis. 2010;69:1321–4.

9.

Huisman TAGM, Holzmann D, Nadal D. MRI of chronic recurrent parotitis in children. J Comput Assist Tomogr. 2001;25:269–73.

10.

Gadodia A, Seith A, Sharma R, Thakar A. MRI and MR sialography of juvenile recurrent parotitis. Pediatr Radiol. 2010;40:1405–10.

11.

Ericson S, Zetterlund B, Öhman J. Recurrent parotitis and sialoectasis in childhood. Clinical, radiologic, immunologic, bacteriologic, and histologic study. Ann Otol Rhinol Laryngol. 1991;100:527–35.

12.

Ericson S, Sjöbäck I. Salivary factors in children with recurrent parotitis. Swed Dent J. 1996;20:199–207.

13.

Konno A, Ito E. A study on the pathogenesis of recurrent parotitis in childhood. Ann Otol Rhinol Laryngol. 1979;88(Suppl 63):1–20.
About this article
Cite this article
Kimura, Y., Hotokezaka, Y., Sasaki, M. et al. Magnetic resonance imaging-based differentiation between juvenile recurrent parotitis and juvenile Sjögren's syndrome. Oral Radiol 27, 73–77 (2011). https://doi.org/10.1007/s11282-011-0062-0
Received:

Accepted:

Published:

Issue Date:
Keywords
Juvenile recurrent parotitis

Sjögren's syndrome

MR imaging

MR sialography

Fat degeneration