Abstract
The applications and scope of the Internet of Things (IoT) goes on increasing when cloud computing combines with IoT. Cloud enriches the capacity of IoT in various sectors such as Home Automation, Healthcare, Industrial IoT, etc. One of the major challenges in construction of today's smart environment is to ensure the confidentiality and authentication in data transmission of the environment. Many existing systems attempted to provide a secure IoT environment but failed to ensure the efficiency in its security. Due to this problem, the capability of IoT and Cloud comes down and suffers to produce an optimal environment. In this regard, an optimal hybrid computing model containing cloud and edge computing has been proposed to develop a confidence assessment system to ensure the security in a IoT environment. The proposed model is an amalgamation of confidence assessment system and utility pattern of dynamic load balancing in cloud and edge computing. The effective design of the edge network and edge policy minimizes the resource utilization and improves the capability of the confidence assessment system. In the proposed system, the utility factor pattern is embedded in cloud and utility syntax pattern is embedded in the edge policy to enhance the applications of IoT and Cloud services. The edge network helps the edge policy in embedding the utility syntax pattern based on confidence assessment system. The proposed model has been compared with various existing models and results in producing an optimal secure IoT environment.
This is a preview of subscription content, log in to check access.
Access options
Buy single article
Instant unlimited access to the full article PDF.
US$ 39.95
Price includes VAT for USA
Subscribe to journal
Immediate online access to all issues from 2019. Subscription will auto renew annually.
US$ 199
This is the net price. Taxes to be calculated in checkout.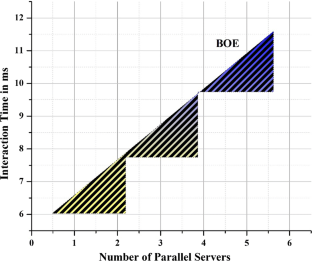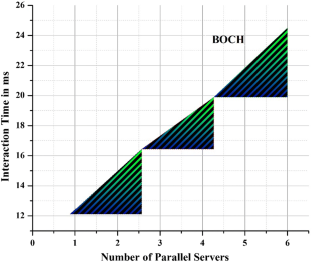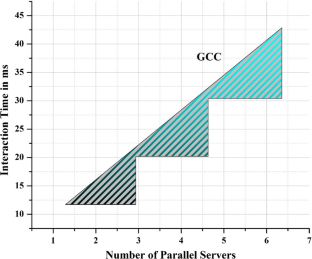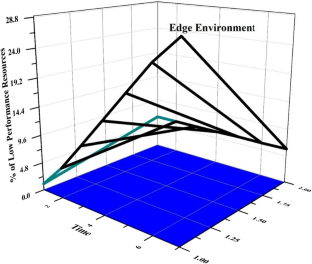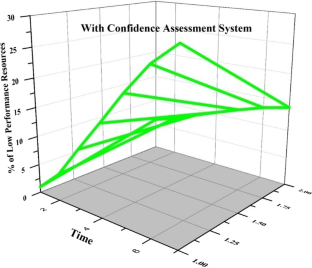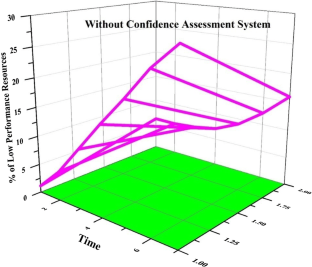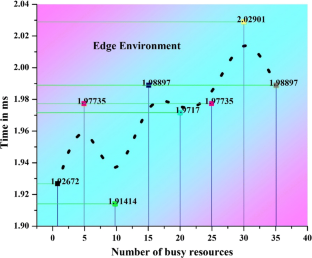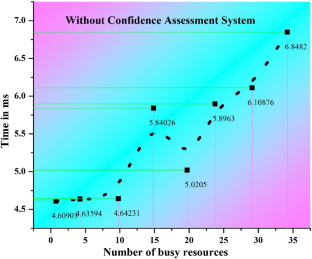 Abbreviations
C:

Confidence

Pr:

Proof

Iv:

Initial value

Ur:

Usage rate

DF:

Digital format

Nec:

Necessity
References
1.

Al-Fuqaha, A., Guizani, M., Mohammadi, M., Aledhari, M., & Ayyash, M. (2015). Internet of things: A survey on enabling technologies, protocols, and applications. IEEE Communications Surveys and Tutorials,17(4), 2347–2376.

2.

Botta, A., Donato, W. D., & Persico, V. (2016). Integration of cloud computing and internet of things: a survey. Future Generation Computer Systems,56, 684–700.

3.

Yang, J., Wang, C., Zhao, Q., Jiang, B., Lv, Z., & Sangaiah, A. K. (2018). Marine surveying and mapping system based on cloud computing and internet of things. Future Generation Computer Systems,85, 39–50.

4.

Zhou, J., Cao, Z., Dong, X., & Vasilakos, A. V. (2017). Security and privacy for cloud-based IoT: Challenges. IEEE Communications Magazine,55(1), 26–33.

5.

Kim, H.-W., & Jeong, Y.-S. (2018). Secure authentication-management human-centric scheme for trusting personal resource information on mobile cloud computing with blockchain. Human-Centric Computing and Information Sciences,8, 11. https://doi.org/10.1186/s13673-018-0136-7.

6.

Ahmed, A., Bakar, K. A., Channa, M. I., Haseeb, K., & Khan, A. W. (2016). A trust aware routing protocol for energy constrained wireless sensor network. Telecommunication Systems,61(1), 123–140.

7.

Granjal, J., Monteiro, E., & Silva, J. S. (2015). Security for the internet of things: A survey of existing protocols and open research issues. IEEECommunications Surveys and Tutorials,17(3), 1294–1312.

8.

Jiang, W., Wang, G., Bhuiyan, M. Z. A., & Wu, J. (2016). Understanding graph-based trust evaluation in online social networks: Methodologies and challenges. ACM Computing Surveys,49(1), 1–35.

9.

Wang, T., Zeng, J., Lai, Y., Cai, Y., Tian, H., Chen, Y., et al. (2017). Data collection from WSNs to the cloud based on mobile fog elements. Future Generation Computer Systems. https://doi.org/10.1016/j.future.2017.07.031.

10.

Wang, T., Zhou, J., Huang, M., Bhuiyan, M., Liu, A., Xu, W., et al. (2018). Fog-based storage technology to fight with cyber threat. Future Generation Computer Systems,83, 208–218.

11.

Satyanarayanan, M. (2017). The emergence of edge computing. Computer,50(1), 30–39.

12.

Wang, T., Zhang, G., Bhuiyan, Z. A., Liu, A., Jia, W., & Xie, M. (2018). A novel trust mechanism based on fog computing in sensor-cloud system. Future Generation Computer Systems. https://doi.org/10.1016/j.future.2018.05.049.

13.

Shi, W., Cao, J., Zhang, Q., Li, Y., & Xu, L. (2016). Edge computing: Vision and challenges. IEEE Internet of Things Journal,3(5), 637–646.

14.

Suryani, V., Sulistyo, S., & Widyawan, W. (2017). Internet of things (iot)framework for granting trust among objects. Journal of Information Processing Systems,13(6), 1613–1627.

15.

Liu, X., Liu, Y., Liu, A., & Yang, L. T. (2018). Defending on–off attacks using light probing messages in smart sensors for industrial communication systems. IEEE Transactions on Industrial Informatics. https://doi.org/10.1109/tii.2018.2836150.

16.

Chen, I. R., Guo, J., & Bao, F. (2017). Trust management for SOA-based IoT andits application to service composition. IEEE Transactions on Services Computing,9(3), 482–495.

17.

Alshehri, M. D., Hussain, F. K., & Hussain, O. K. (2018). Clustering-driven intelligent trust management methodology for the internet of things(CITM-IoT). Mobile Networks and Applications,23, 419–431.

18.

Duan, J., Gao, D., Yang, D., Foh, C. H., & Chen, H. H. (2017). An energy aware trust derivation scheme with game theoretic approach in wireless sensor networks for IoT applications. IEEE Internet of Things Journal,1(1), 58–69.

19.

Meng, W., Li, W., Su, C., Zhou, J., & Lu, R. (2018). Enhancing trust management for wireless intrusion detection via traffic sampling in the era of big data. IEEE Access,6, 7234–7243.

20.

Yang, C., Liu, C., Zhang, X., Nepal, S., & Chen, J. (2015). A time efficientapproach for detecting errors in big sensor data on cloud. IEEETransactions on Parallel and Distributed Systems,26(2), 329–339.

21.

Zhu, C., Leung, V. C. M., Yang, L. T., Shu, L., Rodrigues, J. J. P. C., & Li, X. (2015). Trust assistance in sensor-cloud. In Computer Communications Workshops, pp. 342–347.

22.

Barcelo, M., Correa, A., Llorca, J., Tulino, A., Vicario, J. L., & Morell, A. (2016). Iot-cloud service optimization in next generation smart environments. IEEE Journal on Selected Areas in Communications,34(12), 4077–4090.

23.

Kowsigan, M., & Balasubramanie, P. (2018). A novel resource clustering model to develop an efficient wireless personal cloud environment. Turkish Journal of Electrical Engineering and Computer Sciences,27(3), 2156–2169.

24.

Wang, T., Bhuiyan, M. Z. A., Wang, G., Rahman, M. A., Wu, J., & Cao, J. (2018). Big data reduction for a smart city's critical infrastructural health monitoring. IEEE Communications Magazine,56(3), 128–133.

25.

Cheng, B., Solmaz, G., Cirillo, F., Kovacs, E., Terasawa, K., & Kitazawa, A. (2018). Fogflow: Easy programming of IoT services over cloud and edges for smart cities. IEEE Internet of Things Journal,5(2), 696–707.

26.

Dorri, A., Kanhere, S. S., Jurdak, R., & Gauravaram, P. (2019). LSB: A lightweight scalable blockchain for IoT security and anonymity. Journal of Parallel and Distributed Computing,134, 180–197.

27.

Hansch, G., Schneider, P., Fischer, K., & Böttinger, K. (2019). A unified architecture for industrial IoT security requirements in open platform communications. In 2019 24th IEEE International Conference on Emerging Technologies and Factory Automation (ETFA), Zaragoza, Spain, pp. 325–332.
Ethics declarations
Conflict of interest
Authors declares no conflict of interest.
Ethical Statement
This article does not contain any studies with animals performed by any of the authors.
Additional information
Publisher's Note
Springer Nature remains neutral with regard to jurisdictional claims in published maps and institutional affiliations.
About this article
Cite this article
Ram, R.S., Kumar, M.V., Ramamoorthy, S. et al. An Efficient Hybrid Computing Environment to Develop a Confidential and Authenticated IoT Service Model. Wireless Pers Commun (2020). https://doi.org/10.1007/s11277-020-07056-0
Keywords
IoT-cloud

Confidence assessment system

Optimal utility model

Implicit attacks