Abstract
Real time monitoring of physiological parameters is very important to safeguard Athlete's life time from severe life-threatening diseases and injuries during training and competitions. Now a day, sensors play a pivotal role in sports for online monitoring of physiological and movement parameters. To improve the performance of athletes, continuous monitoring of physiological parameters and providing feedback are more important. This study mainly concentrates on javelin throw, which is one of the track and field events. Due to poor training and lack of best coaches, javelin athletes do not shine in the Olympics. Javelin athletes have to balance both physiological and movement parameters to achieve maximum distance while throwing the javelin. We design a hardware using sensors and Arduino controller to monitor physiological parameters such as blood pressure, heart rate and electrocardiogram. Using SQL database and internet of things the measured parameters are stored in web server for further analysis and providing feedback to athletes. The aim of this study is to bridge the gap between Engineering and sports technology and provide a collaborative platform for the sharing of knowledge, so that both Coaches and athletes can get the benefited.
This is a preview of subscription content, log in to check access.
Access options
Buy single article
Instant access to the full article PDF.
US$ 39.95
Price includes VAT for USA
Subscribe to journal
Immediate online access to all issues from 2019. Subscription will auto renew annually.
US$ 199
This is the net price. Taxes to be calculated in checkout.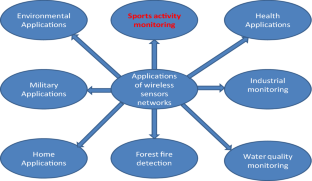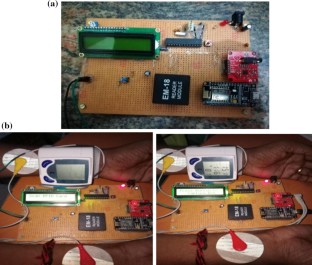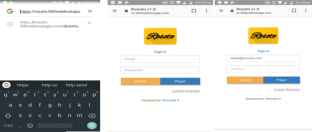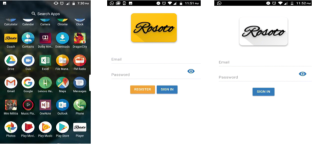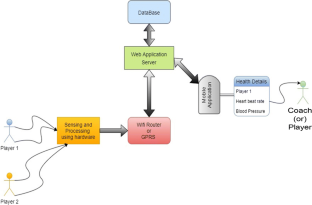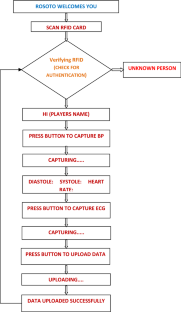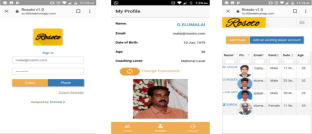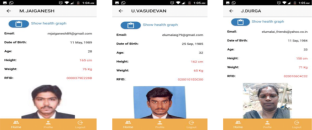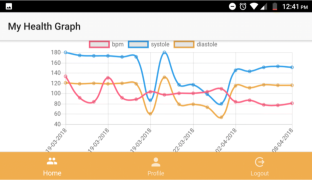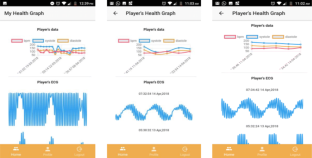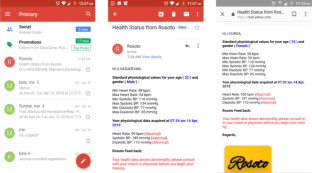 References
1.

Lapinski, M., Feldmeier, M., & Paradiso, J. A. (2011). Wearable wireless sensing for sports and ubiquitous interactivity. IEEE Conference. https://doi.org/10.1109/ICSENS.2011.6126902.

2.

Mukhopadhyay, S. C. (2015). Wearable sensors for human activity monitoring: A review. IEEE Sensors Journal,15(3), 1321.

3.

Lu, H., Lane, N., Eisenman, S., & Campbell, A. (2008). Bubble-sensing: A new paradigm for binding a sensing task to the physiological world using mobile phones, IEEE.

4.

Gregor, R. J., et al. (1985). Biomechanical analysis of a world record javelin throw: A case study. Journal of Applied Biomechanics,1, 73.

5.

Bergmann, J. H., Anastasova-Ivanova, S., Spulber, I., Gulati, V., Georgiou, P., & McGregor, A. (2013). An attachable clothing sensor system for measuring knee joint angles. IEEE Sensors Journal,13(10), 4090.

6.

Wilhelm, E., Siby, S., Zhou, Y., Ashok, X. J. S., Jayasuriya, M., Foong, S., et al. (2016). Wearable environmental sensors and infrastructure for mobile large-scale urban deployment. IEEE Sensors Journal,16(22), 8111.

7.

Liu, X. (2015). Atypical hierarchical routing protocols for wireless sensor networks: A review. IEEE Sensors Journal,15(10), 5372.

8.

Hatton, L. (2007). Optimizing the javelin throw in the presence of prevailing winds. UK: University of Kingston. Retrieved from http://www.leshatton.org/wp-content/uploads/2012/01/jav2007a_paper.pdf.

9.

Khan, S., Lorenzelli, L., & Dahiya, R. S. (2015). Technologies for printing sensors and electronics over large flexible substrates: A review. IEEE Sensors Journal,15(6), 3164.

10.

Prasad, R. K., & Madkar, S. R. (2013). Design and implementation of wireless transceiver for data acquisition in wireless sensor network. IJARCSSE, 3(7), 521–526.

11.

Nawale, S. J., Joshi, S. G. (2014). Design and implementation, wireless sensor network. International Journal of Innovative Research in Science, Engineering and Technology, 3(4), 372–375.

12.

Bi, Y., Lv, M., Song, C., Xu, W., Guan, N., & Yi, W. (2015). Autodietary: A wearable acoustic sensor system for food intake recognition in daily life. IEEE Sensors Journal,16(3), 806.

13.

Ping, S. (2003). Delay measurement time synchronization for wireless sensor networks, IRB-TR-03-013.
Additional information
Publisher's Note
Springer Nature remains neutral with regard to jurisdictional claims in published maps and institutional affiliations.
About this article
Cite this article
Elumalai, G., Ramakrishnan, R. A Novel Approach to Monitor and Maintain Database About Physiological Parameters of (Javelin) Athletes Using Internet of Things (IoT). Wireless Pers Commun 111, 343–355 (2020). https://doi.org/10.1007/s11277-019-06862-5
Keywords
Sensors

Arduino

Node MCU

Physical parameters

Javelin athletes

SQL database

IoT

ROSOTO