Abstract
Air transportation is an important freight transport mode. Shipper behavior has important relationship with transport mode of goods. Based on this, the paper constructs a multi-attribute decision-making mode based on the choice of cargo transportation mode of risk preference. After dividing the weights, using ELECTRE-II algorithm solves the mode. And then the sequencing of several air transportation modes is obtained by selection and calculation of goods transportation mode from Chongqing to Shanghai. The calculation results show that decision mode and ELECTRE-II algorithm can make effective decision on the way of air transportation, and provide scientific basis for the choice of freight transport mode.
This is a preview of subscription content, log in to check access.
Access options
Buy single article
Instant access to the full article PDF.
US$ 39.95
Price includes VAT for USA
Subscribe to journal
Immediate online access to all issues from 2019. Subscription will auto renew annually.
US$ 199
This is the net price. Taxes to be calculated in checkout.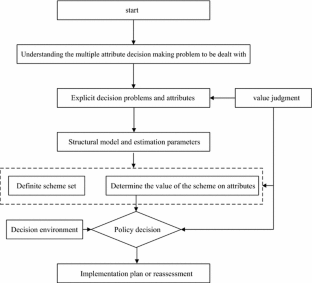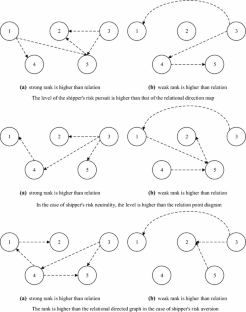 References
1.

Huang, K., & Lu, H. (2015). A linear programming-based method for the network revenue management problem of air cargo. Transportation Research Part C, 59, 248–259.

2.

Feng, B., Li, Y., & Shen, Z. J. M. (2015). Air cargo operations: Literature review and comparison with practices. Transportation Research Part C Emerging Technologies, 56, 263–280.

3.

Lo, W. W. L., Wan, Y., & Zhang, A. (2015). Empirical estimation of price and income elasticities of air cargo demand: The case of Hong Kong. Transportation Research Part A, 78, 309–324.

4.

Prandtstetter, M., Markvica, K., Zajicek, J., et al. (2016). Integrating air cargo into multimodal transportation networks: Vision and practical relevance of quattro-modal freight hubs. International Journal of Immunopharmacology, 7(3), 310.

5.

Chu, Y., Gong, Z., Yang, Z., et al. (2016). The spatial pattern of China Air Cargo Transportation in 21-(st) Century. Scientia Geographica Sinica, 36(3), 335–341.

6.

Beifert, A. (2016). Role of air cargo and road feeder services for regional airports—Case Studies from the Baltic Sea Region. Transport & Telecommunication Journal, 17(2), 87–99.

7.

Azadian, F., Murat, A., & Chinnam, R. B. (2017). An unpaired pickup and delivery problem with time dependent assignment costs: Application in air cargo transportation. European Journal of Operational Research, 263(1), 188–202.

8.

Xiaowei, L. I., Wei, W., Min, Y., et al. (2016). Decision-making mechanism of integrated transportation multi-mode choice behavior for college students. Journal of Xian University of Architecture & Technology, 1(10), 12–16.

9.

Lee, J. K., Yoo, K. E., & Song, K. H. (2016). A study on travelers' transport mode choice behavior using the mixed logit model: A case study of the Seoul-Jeju route. Journal of Air Transport Management, 56(1), 131–137.

10.

Shu-Hong, M. A., Sun, Y. H., Highway, S. O., et al. (2015). Influence of transportation policy on the multi-mode transportation choice behavior between megacity and satellite city and the system benefit estimation. Journal of Changan University, 12(1), 13–15.
About this article
Cite this article
Zhao, L. Study on the Behavior Analysis Choice Mode of Cargo Transportation. Wireless Pers Commun 102, 1149–1158 (2018). https://doi.org/10.1007/s11277-017-5148-5
Keywords
Aviation

Freight transport mode

ELECTRE-II algorithm

Behavior analysis