Abstract
The technique of squeeze liquid film damping is adopted in precision boring. After finishing the static stimulating vibration experiments, dynamic experiments and real cutting experiments, the results show that squeeze liquid film damper (SLFD) can ameliorate the machining condition and improve the precise boring quality. At the same time, structure parameters of SLFD are confirmed through experiments and the important gist is provided for optimal design of the damper.
This is a preview of subscription content, log in to check access.
Access options
Buy single article
Instant access to the full article PDF.
US$ 39.95
Price includes VAT for USA
Subscribe to journal
Immediate online access to all issues from 2019. Subscription will auto renew annually.
US$ 199
This is the net price. Taxes to be calculated in checkout.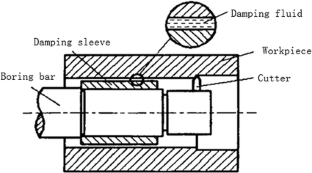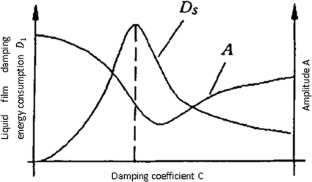 References
1.

Fu, Y., Zhang, Y., Zhou, H., et al. (2016). Timely online chatter detection in end milling process. Mechanical Systems and Signal Processing, 75(6), 668–688.

2.

Liu, Y., Wang, X., Lin, J., et al. (2016). Early chatter detection in gear grinding process using servo feed motor current. International Journal of Advanced Manufacturing Technology, 83(9–12), 1801–1810.

3.

Peng, C., Wang, L., & Liao, T. W. (2015). A new method for the prediction of chatter stability lobes based on dynamic cutting force simulation model and support vector machine. Journal of Sound and Vibration, 35, 118–131.

4.

Ozoegwu, C. G., Ofochebe, S. M., & Omenyi, S. N. (2016). A method of improving chatter-free conditions with combined-mode milling. Journal of Manufacturing Processes, 21, 1–13.

5.

da Silva, M. M., Venter, G. S., Varoto, P. S., et al. (2015). Experimental results on chatter reduction in turning through embedded piece electric material and passive shunt circuits. Mechanics, 29, 78–85.

6.

Mourad, L., Barakat, M., Thomas, M., et al. (2016). Chatter detection in milling machines by neural network classification and feature selection. Journal of Vibration and Control, 21(7), 1251–1266.

7.

Jiang, Z. (1994). Rolling guide system of oil film damping technology research. Doctoral Dissertation. Shenyang: Northeastern University.

8.

Zhao, Y. C., Shao, Q., Wang, Q. Y., et al. (2001). Experimental study of boring liquid film damping technique. Journal of Dalian Railway Institute, 22(1), 22–25.

9.

Shao, Q. (2001). Fine boring liquid film damping technique research. Dalian: Dalian Railway University.

10.

Huang, H. (2002). Fine boring machining liquid film damping system simulate. Dalian: Dalian railway institute.

11.

Qiang, S., Peng, S., & Changjian, F. (2013). Faults diagnosis for vibration signal based on HMM. Sensors & Transducers, 10, 1–7.
Acknowledgements
The paper is supported by the "Department of Science and Technology of Liaoning Province" (201602196) and "Fundamental Research Funds for the Central Universities" (DC201502010305).
About this article
Cite this article
Shao, Q., Zhao, Z., Tian, X. et al. Research on Effect of Decreasing Vibration with Liquid Film Damping in Precision Boring. Wireless Pers Commun 102, 1085–1094 (2018). https://doi.org/10.1007/s11277-017-5141-z
Keywords
Precision boring

Liquid film damping

Damper

Vibration damping