Abstract
The paper addresses the nonlinear control design problem for a two tank system. Three crucial industrial parameters i.e. temperature, level and flow are used in this work. Mathematical modeling of the proposed two tank system is presented in this work and the proposed system is also implemented using Lab View. Industrial parameters are controlled by Fuzzy PID controller which greatly improves the performance of the system. This system can be adopted by industries to improve their processes and it can also be used by academia for teaching purposes. This system provides real time simulation and hardware implementation which provide aid in learning for the graduate and undergraduate control students.
This is a preview of subscription content, log in to check access.
Access options
Buy single article
Instant access to the full article PDF.
US$ 39.95
Price includes VAT for USA
Subscribe to journal
Immediate online access to all issues from 2019. Subscription will auto renew annually.
US$ 199
This is the net price. Taxes to be calculated in checkout.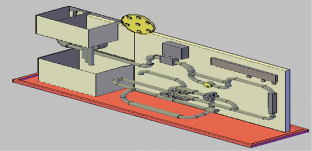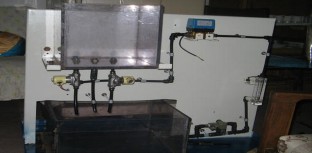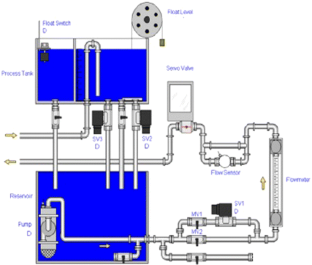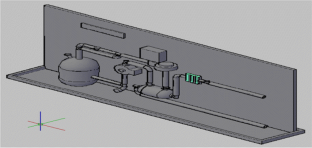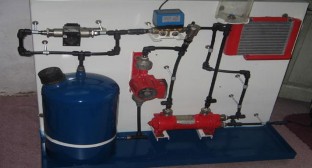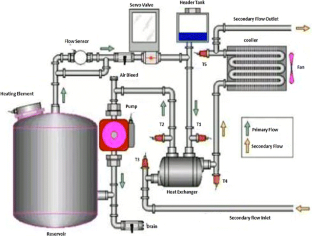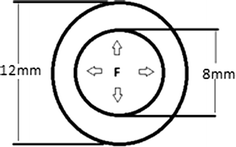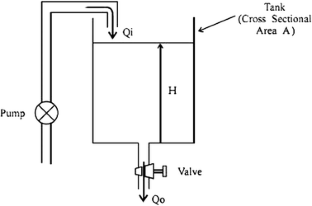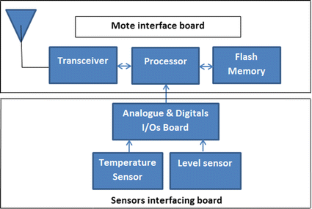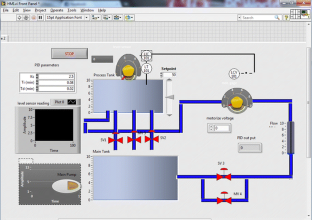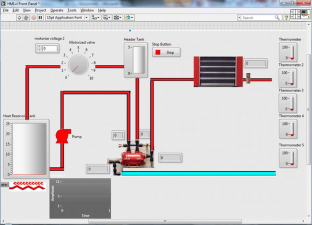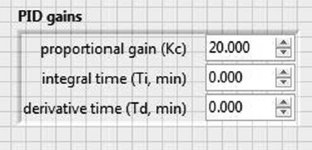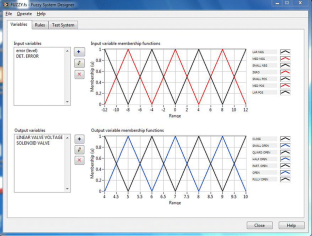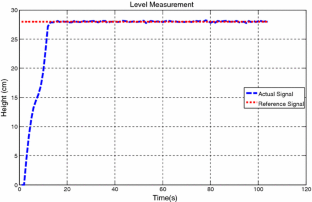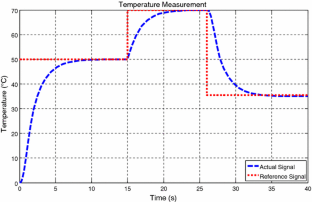 References
1.

Hashmi, S. W. A., Rehan, M., Aamir, M., Kumar, H., & Liaquat, F. (2014). Distributed process monitoring and control using FPGA. In IEEE wireless communications, Vehicular Technology, Information Theory and Aerospace and Electronic Systems (VITAE-2014), (pp. 1–5). Aalborg, May 11–14, 2014.

2.

Hashmi, S. W. A., Alvi, B. A., Rehan, M., Kamal, M. S., & Zaheen, M. Y. (2014). Energy efficient vital signs monitoring using WSN. Wireless Personal Communications, 76(3), 489–501.

3.

Asif, M., Khan, M. J., Rehan, M., & Safwan, M. (2015). Feedforward and feedback kinematics controller for wheeled mobile robot trajectory tracking. Journal of Automation and Control Engineering, 3(3), 178–182.

4.

Ang, K. H., Chong, G., & Li, Y. (2005). PID control system analysis, design and technology. IEEE Transactions on Control Systems Technology, 13(4), 559–576.

5.

He, S.-Z., Tan, S., Xu, F.-L., & Wang, P.-Z. (1993). Fuzzy self-tuning of PID controllers. Fuzzy Sets and Systems, 56, 37–46.

6.

Larsen, P. M. (1980). Industrial applications of Fuzzy logic control. International Journal of Man–Machine Studies, 12, 3–10.

7.

Smith, R. S., & Doyle, J. (1988). The two tank experiment: A benchmark control problem. In American Control Conference, (pp. 2026–2031). IEEE.

8.

Heckenthaler, T., & Engell, S. (1994). Approximately time-optimal fuzzy control of a two-tank system. Control Systems, IEEE 14(3), 24–30.

9.

Pana, H., Wong, H., Kapila, V., & de Queiroz, M. S. (2005). Experimental validation of a nonlinear backstepping liquid level controller for a state coupled two tank system. Control Engineering Practice, 13, 27–40.
About this article
Cite this article
Rehan, M., Hashmi, S.W.A., Aamir, M. et al. Designing and Implementation of Industrial Process Control and Monitoring System Using Fuzzy PID and WSN. Wireless Pers Commun 85, 483–498 (2015). https://doi.org/10.1007/s11277-015-2750-2
Keywords
Industrial process control system

Industrial parameters control system

Two tank system

Fuzzy

PID

WSN