Abstract
Wireless Sensor Networks are known by cooperative endeavour of large deployment of sensors with limited battery power. One of the main challenges about these networks is how to minimize the energy consumption of sensor nodes which will lead to extended network life time. In this paper, we proposed an efficient protocol based on Map-Reduce computing model and a new clustering algorithm. In the proposed protocol, the cluster heads are determined based on the remaining energies of sensor nodes and their distance to base station. Experimental results with a prototype implementation of ScEP demonstrate considerable improvement in enhancing both network lifetime and residual energies of sensor nodes compared to when the two main related work, MRKCP and LEACH is used.
This is a preview of subscription content, log in to check access.
Access options
Buy single article
Instant access to the full article PDF.
US$ 39.95
Price includes VAT for USA
Subscribe to journal
Immediate online access to all issues from 2019. Subscription will auto renew annually.
US$ 199
This is the net price. Taxes to be calculated in checkout.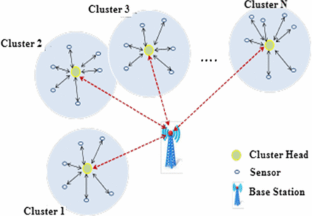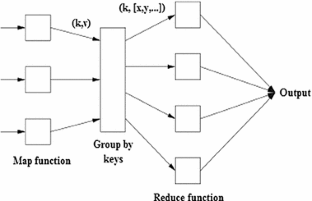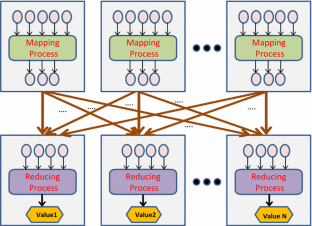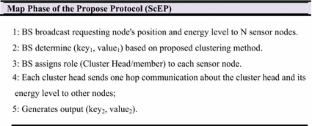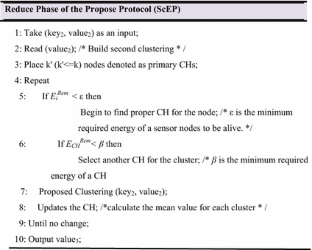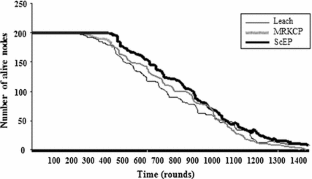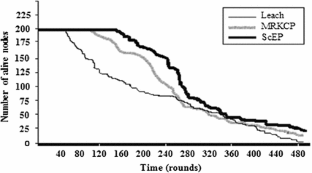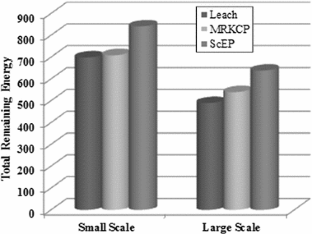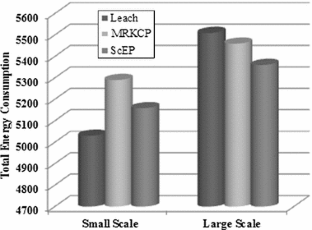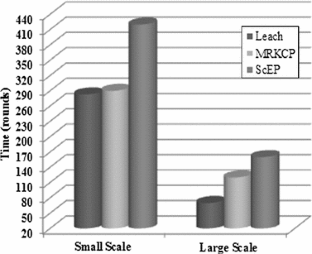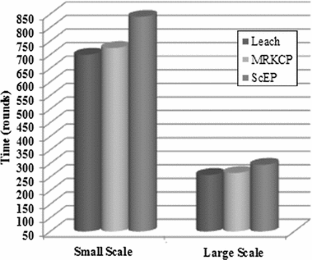 References
1.

Kim, Y.-J., Hong, S., Lee, J.-U., Song, S., & Kim, D. (2013). An integration avenue of ground monitoring based on wireless sensor networks. International Journal of Distributed Sensor Networks, 2013, 1–16.

2.

Sharifi, M., & Okhovvat, M. (2012). Scate: A scalable time and energy aware actor task allocation algorithm in wireless sensor and actor networks. ETRI Journal, 34(3), 1226–6463.

3.

Okhovvat, M., Sharifi, M., & Momeni, H. (2011). Task allocation to actors in wireless sensor actor networks: An energy and time aware technique. Procedia Computer Science Journal, 3(3), 484–490.

4.

Kashi, S. S., & Sharifi, M. (2013). Connectivity weakness impacts on coordination in wireless sensor and actor networks. IEEE Communications Surveys & Tutorials, 15(1), 145–166.

5.

Momeni, H., Sharifi, M., & Okhovvat, M. (2012). A mathematical approach to reduce the mean number of waiting tasks in wireless sensor actor networks. Information, 15(1), 181–192.

6.

Vlajic, N., & Xia, D. (2006). Wireless sensor networks: To cluster or not to clusters? In Proceedings of the 2006 international symposium on a world of wireless, mobile and multimedia networks (Wo WMoM'06), pp. 259–268.

7.

Katiyar, V., Chand, N., & Soni, S. (2010). Clustering algorithm for heterogeneous wireless sensor network: A survey. IJAER, 1(2), 273–287.

8.

Heinzelman, W. R., Chandrakasan, A., & Balakrishnan, H. (2000). Energy-efficient communication protocol for wireless micro sensor networks. In Proceedings of 33th Hawaii international conference on system sciences (HICSS), pp. 1–10.

9.

Patel, R., Pariyani, S., & Ukani, V. (2011). Energy and throughput analysis of hierarchical routing protocol (LEACH) for wireless sensor network. IJCA, 20, 4.

10.

Enami, N., & Askari Moghadam, R. (2010). Energy based clustering self organizing map protocol for extending wireless sensor networks lifetime and coverage. Canadian Journal on Multimedia and Wireless Networks, 1(4), 42–54.

11.

Heinzelman, W. R., Chandrakasan, A., & Balakrishnan, H. (2002). An application specific protocol architecture for wireless microsensor networks. IEEE Transactions on Wireless Communications, 1(4), 660–670.

12.

Sharma, S., Prakash Mathur, R., & Kumar, D. (2011). Enhanced reliable distributed energy efficient protocol for WSN. In International conference on communication systems and network technologies, Katra, Jammu, June 2011.

13.

Raghuvanshi, A. S., Tiwari, S., Tripathi, R., & Kishor, N. (2010). Optimal number of clusters in wireless sensor networks: An FCM approach. In International conference oncomputer and communication technology (ICCCT), Allahabad, September 2010.

14.

Akan, A. (2009). Event-to-sink directed clustering in wireless sensor networks. In Wireless communications and networking conference (WCNC), Budapest, April 2009.

15.

Nam, C., Jeong, H., & Shin, D. (2008). The adaptive cluster head selection in wireless sensor networks. In Proceeding of IEEE international workshop on semantic computing and application, pp. 147–149.

16.

Narn, C., Ku, Y., Yoon, L., & Shin, D. (2009). Cluster head selection for equal cluster size in wireless sensor networks. In Proceedings new trends in information and service science, pp. 618–623.

17.

Thonklin, A., & Suntiamorntut, W. (2011). Load balanced and energy efficient cluster head election in wireless sensor networks. In 8th international conference on electrical engineering/electronics, computer, telecommunications and information technology (ECTI-CON), Khon Kaen, May 2011.

18.

Patole, J. R., Abraham, J. (2012). Design of MAP-REDUCE and K-MEANS based network clustering protocol for sensor networks. In 3th international conference on computing, communication and networking technologies (ICCCNT), Coimbatore, July 2012.

19.

Rappaport, T. (1996). Wireless communications: Principles & practice. Englewood Cliffs, NJ: Prentice-Hall.

20.

Dean, J., & Ghemawat, S. (2004). Map-reduce: Simplified data processing on large clusters. In Proceedings of the 6th symposium on operating system design and implementation (pp. 137–150). San Francisco, California, USA: USENIX Association

21.

Dean, J., & Ghemawat, S. (2010). Map-Reduce, a flexible data processing tool. Communications of the ACM, 53(1), 72–77.

22.

Zhang, J., Wu, G., Li, H., Hu, X., & Wu, X. (2010). A 2-tier clustering algorithm with map-reduce. In 5th annual China grid conference, Guangzhou, July 2010.
About this article
Cite this article
Naderi, H., Kangavari, M.R. & Okhovvat, M. ScEP: A Scalable and Energy Aware Protocol to Increase Network Lifetime in Wireless Sensor Networks. Wireless Pers Commun 82, 611–623 (2015). https://doi.org/10.1007/s11277-014-2243-8
Keywords
Clustering

Energy consumption

Map-Reduce

Network lifetime

Wireless sensor networks