Abstract
In this paper it considers using the built-in Bluetooth in the cellphone as the positioning device; it is able from the measured received signal strength indication strength to locate the target or the cellphone position. From experimental measurements using Bluetooth positioning technique in various environments we measure signal fading condition and propose signal fading model; three-point localization method is then developed to determine potential target locations. Two specific processes, one is the introduction of weighting factors for the potential target locations and the other is to generate more test points, are then exploited to determine the target final location. With these two specific processes it is possible by using Bluetooth technique to reduce the distance determination error down to 1 m range.
This is a preview of subscription content, log in to check access.
Access options
Buy single article
Instant access to the full article PDF.
US$ 39.95
Price includes VAT for USA
Subscribe to journal
Immediate online access to all issues from 2019. Subscription will auto renew annually.
US$ 199
This is the net price. Taxes to be calculated in checkout.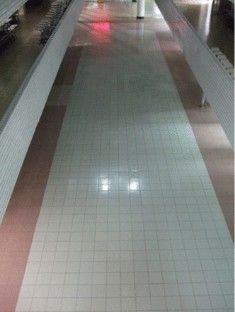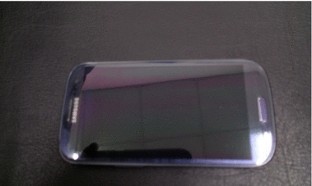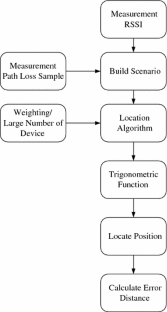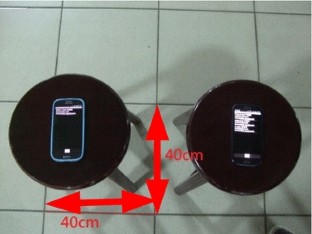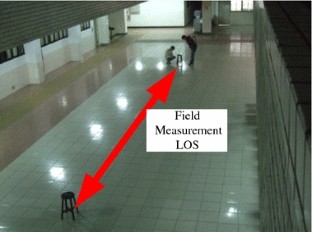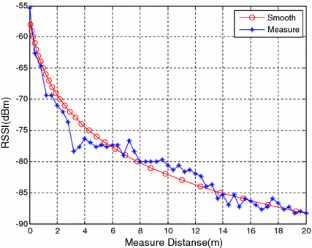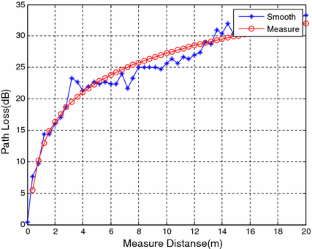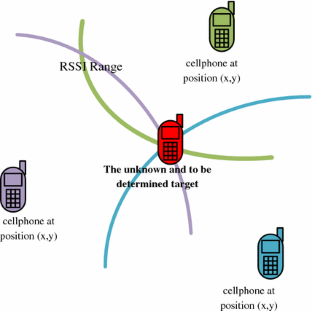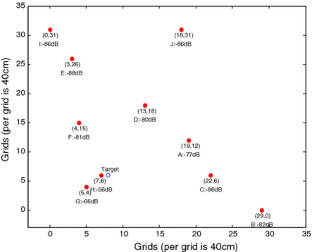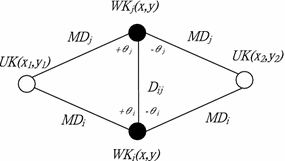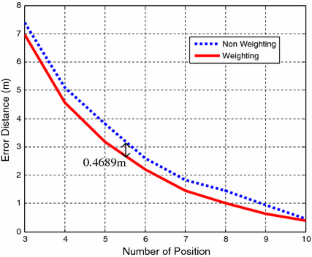 References
1.

Bisdikian, C. (2001). An overview of the Bluetooth wireless technology. IEEE Communications Magazine, 39(12), 86–94.

2.

Subhan, F., Hasbullah, H., Rozyyev, A., & Bakhsh, S. T. (2012). Analysis of Bluetooth signal parameters for indoor positioning systems. In International conference on computer & information science (ICCIS), Vol. 2. IEEE. USA. IEEE Computer Society, pp. 151–156.

3.

Iera, A., Militano, L., Romeo, L. P., & Scarcello, F. (Aug. 2011). Fair cost allocation in cellular-Bluetooth cooperation scenarios. IEEE Transactions on Wireless Communication, 10(8), 2566–2576.

4.

Pei, L., Chen, R., Liu, J., Tenhunen, T., Kuusniemi, H., & Chen, Y. (2010). Inquiry-based bluetooth indoor positioning via rssi probability distributions. In Proceedings of the 2010 second international conference on advances in satellite and space communications (SPACOMM '10), Washington, DC.

5.

Narayanan, A., Thiagarajan, N., Lakhani, M., Hamburg, M., & Boneh, D. (2011, Feb). Location privacy via private proximity testing. In Proceedings of the network and distributed system security symposium.

6.

3GPP TR 22.803 V12.1.0, Feasibility study for Proximity Services (ProSe). Release 12, Mar. 2013.

7.

Hossain, A. K. M., & Soh, W. S. (2007). A comprehensive study of Bluetooth signal parameter for location. In IEEE international symposium on personal, indoor and mobile radio communications (PIMRC'07).

8.

Bluetooth Special Interest Group, Fast-facts @ONLINE, 2011.

9.

Huang, X., Barralet, M., & Sharma, D. (2009). Accuracy of location identification with antenna polarization on RSSI. In International multiconference of engineers and computer scientists, Vol I.

10.

Lin, L., Wong, K. J., Kumar, A., Lu, Z., Tan, S. L., & Phee, S. J. (2011). Evaluation of a TDMA-based energy efficient MAC protocol for multiple capsule networks. EURASIP Journal on Wireless Communications and Networking, 1, 1–12.

11.

Rodriguez, M., Pece, J. P., & Escudero, C. J. (2005). In-building location using Bluetooth. In Proceedings of the international workshop on wireless ad-hoc networks (IWWAN).

12.

Subhan, F., Hasbullah, H., Rozyyev, A., & Bakhsh, S.T. (2011) Indoor positioning in bluetooth networks using fingerprinting and lateration approach. In Proceedings of the international conference on information science and applications, pp. 1–9.

13.

Thongpul, K., Jindapetch, N., & Teerapakajorndet, W. (2010, May). A neural network based optimization for wireless sensor node position estimation in industrial environments. In |textitInternational conference on electrical engineering/electronics computer telecommunications and information technology (ECTI-CON), pp. 249–253.
About this article
Cite this article
Jan, Y., Tseng, H., Lee, Y. et al. Accurate Bluetooth Positioning Using Weighting and Large Number of Devices Measurements. Wireless Pers Commun 79, 1129–1143 (2014). https://doi.org/10.1007/s11277-014-1921-x
Keywords
Blue tooth

Positioning system

Cellphone

Accuracy positioning