Abstract
A lot of manufacturers tend to enhance the management efficacy and reduce the management costs by investing large resources in the research and development of radio frequency identification (RFID). For petrochemical industry, an effective, reliable, and secure patrol management system is primary. Nevertheless, traditional patrol management focuses on labor patrol that the field staff master in the corrosion, leakage, and pipe aging of production equipment. Although equipment inspection and patrol items are scheduled every day, some problems still need to be overcome. After completing traditional patrol tasks, extra time and manpower are required for organizing the patrol records and filling them into electronic document. In the process, it is likely to key in wrong data because of the numerous patrol items. Apparently, without systematic management, supervisors and shift leaders can hardly find out data errors and analyze the abundant data for complete risk evaluation and process security improvement. An RFID-based patrol management system suitable for petrochemical industry is proposed in this study. The system corresponds to the field environment requirements and regulations for petrochemical plants, integrates operation procedure and information procedure, and evaluates and includes various dimensions and variables through interviews and technological analyses to enhance the process security. Active processing equipment monitoring could enhance the preventive maintenance efficiency and promote the production capacity and industrial competitiveness.
This is a preview of subscription content, log in to check access.
Access options
Buy single article
Instant access to the full article PDF.
US$ 39.95
Price includes VAT for USA
Subscribe to journal
Immediate online access to all issues from 2019. Subscription will auto renew annually.
US$ 199
This is the net price. Taxes to be calculated in checkout.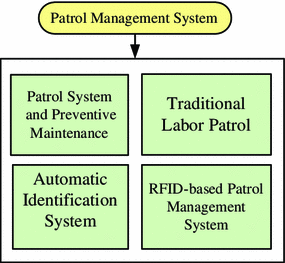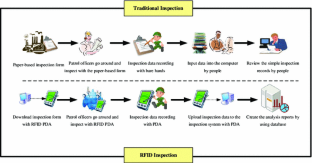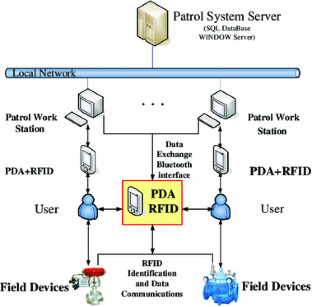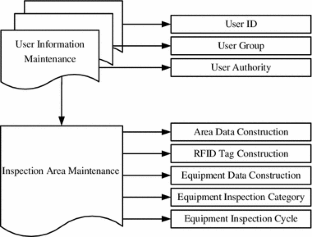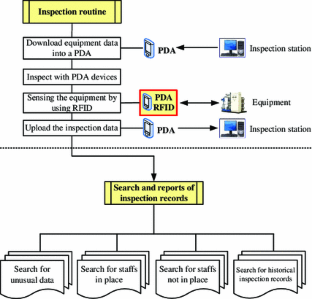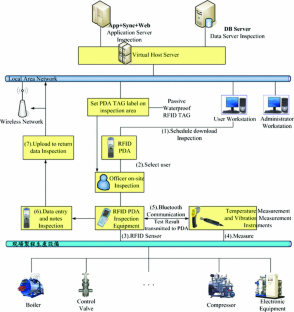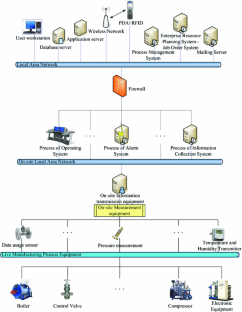 References
1.

Chang, M. K., Wu, J. C., Li, T. P., & Hsu, C. M. (2000). Corrosion inspection methods and prevention techniques for petrochemical plants piping investigation. Journal of Occupational Safety and Health, 8(3), 329–343.

2.

Chen, J. S. (2002). PDA Platform application software environment development. Micro-electronics magazine, pp. 267–272.

3.

Chen, Y. H. (2004). Risk analysis on RFID monitoring technology applied to distribution centers. National Kaohsiung First University of Science and Technology.

4.

Cheng, R. H. (2008). Applying RFID to patrol system-an example of petrochemical industry. Department of Industrial Management, Chung Hua University.

5.

Fan, C. C. (2011). The fourth quarter and the yearly petrochemical industry review and outlook. Industrial Technology Research Institute IEK IT IS program, IT IS Quarterly.

6.

Hou, K. H., Yeh, C. J., Liu, L. R., & Shih, Y. C. (2010). Advanced corrosion detection. Journal of Chinese Institute of Engineering-Kaohsiung, 17(3), 1–6.

7.

Huang, K. S. (2004). The application of personal digital assistant on home automation system. National Taiwan University of Science and Technology.

8.

Huang, Y. R. (2011). A study of RFID application in the integration of positioning and attendance system. Tamkang University.

9.

Huang, W. T., & Hsu, P. Y. (2006). Application of computerized patrol management system of examining for the petrochemical plant. Journal of Kao Yuan University, 12, 81–93.

10.

Huang, W. T., Chuang, M. L., & Chang, C. L. (2008). Applying the integration of mobile device and RFID to petrochemical plant automatic inspection. Journal of Chemical Engineers, 55(3), 71–79.

11.

Jansen, M. B., & Eradus, W. (1999). Future developments on devices for animal radiofrequency identification. Computers and Electronics in Agriculture, 24, 109–117.

12.

Liang, S. C., & Yu, M. C. (2011). A study of the critical factors on safety assurance for petro-chemical industry. National Kaohsiung University of Applied Sciences.

13.

Lin, J. C., & Yang, W. H. (2009). Formosa plastics group's last piece of puzzle in Taiwan petrochemical industry-formosa plastics petrochemical Co., Ltd. Journal of Innovation and Management, 6(2), 69–90.

14.

Liu, L. W. (2008). A research of integrating the technology of RFID and GPS on electronic patrol system: A case study on the "campus electronic patrol system". I-Shou University.

15.

Lu, C. Y. (2011). A study in the combination of RFID and positioning system in fire disaster rescue. Tamkang Univesity.

16.

Reynolds, J. T. (1996). Second international symposium on the mechanical integrity of process piping. Houston, p. 331.

17.

Shih, C. T., Chang, K. C. (2006). RFID Applications and security mechanism introduction. Information and Communication Security. T95013.

18.

Su, C. C., Chen, M. H., Shu, F. C., Lin, M. K., Chiang, C. F., & Chen, J. P. (2009). The study and application of inspection planning for refinery equipment and piping during turnaround. Journal of Petroleum, 45(2), 1–6.

19.

Tan, M. H. (2004). An implementation of wireless e-learning chat room system on PDA platform. National Cheng Kung University.

20.

Tang, S. C. (2003). A way of disaster relief information system setting and application-by PDA operation. Department of Information Management, Da-Yeh University.

21.

Tsai, S. C. (2004). ERP integrated PDA model for construction industry. National Central University.

22.

Wang, S. Y. (2007). Study on development of a PDA/PC integrated traceability system and RFID for layer farms. National Taiwan Ocean University.
About this article
Cite this article
Chung, Y., Hsiao, T. & Chen, S. The Application of RFID Monitoring Technology to Patrol Management System in Petrochemical Industry. Wireless Pers Commun 79, 1063–1088 (2014). https://doi.org/10.1007/s11277-014-1918-5
Keywords
Patrol system

Radio frequency identification

PDA

Preventive maintenance

Petrochemical industry