Abstract
Teacher-centered has been traditionally playing the role of basic teaching method for long time. In this way, students only perceive and learn subject's content from the class and this seems that they only remember the content for taking an exam. On the other hand, when the time comes to solve the real problems, they usually find difficulty to accomplish, due to lacking of practical experience. Basic programming skills are compulsory factor for students in Information Technology (IT) field. Only memorizing content knowledge is not adequate for learning further programming subjects. Students should practice the actual work by themselves for comprehensive understanding. This study represents teaching processes applied problem-based learning technique, both learning directions and communications between lecturer and student. Freshmen of Computer Programming subject, School of IT, Mae Fah Luang University are a target group of this empirical study.
This is a preview of subscription content, log in to check access.
Access options
Buy single article
Instant access to the full article PDF.
US$ 39.95
Price includes VAT for USA
Subscribe to journal
Immediate online access to all issues from 2019. Subscription will auto renew annually.
US$ 199
This is the net price. Taxes to be calculated in checkout.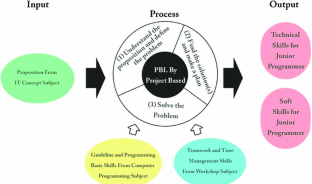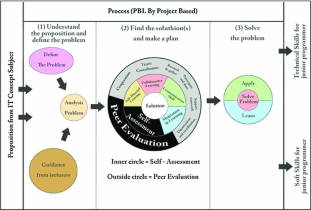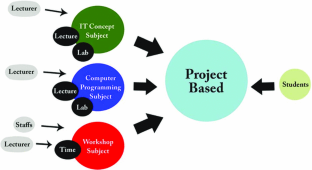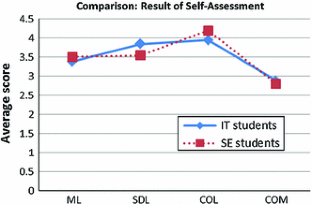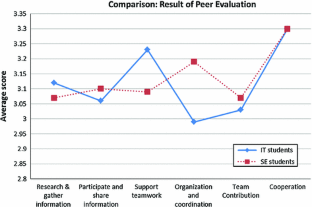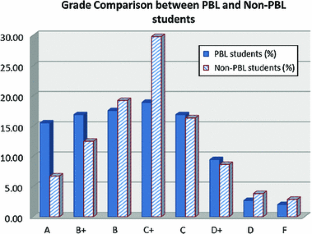 References
1.

Thomas, J.W. (2000). A Review of research on project-based learning.

2.

Achilles, C. M., & Hoover, S. P. (1996). Exploring problem-based learning (PBL) in grades. Tuscaloosa, AL: Mid-South Educational Research Association.

3.

Novak, J. (1998). Learning creating and using knowledge, concept maps as facilitative tools in schools and corporations. New Jersey: Lawrence Erlbaum Associates.

4.

Stepien, W. J., Gallagher, S. A., & Workman, D. (1993). Problem-based learning for traditional and interdisciplinary classrooms. Journal for the Education of the Gifted, 16, 338–357.

5.

Thomas, J. W. (2000) A review of research on project-based learning, report prepared for The Autodesk Foundation.

6.

Xiuping, Z. (2002). The combination of traditional teaching method and problem based learning, Mathematics Department of Beijing Normal University Beijing, China. The China Papers, 1.

7.

Tiwari, A., Chan, S., Sullivan, P.L., Dixon, A.S., Dixon, A.S. (1999). Enhancing students' critical thinking through problem-based learning, Proceedings of the First Asia Pacific Conference on Problem-based Learning (pp. 75–86). Hong Kong.

8.

ChanLin, L.-J. (2008). Technology integration applied to project-based learning in science, Department of Library & Information Science, Fu-Jen Catholic University, Hsin-Chuang, Taiwan, Innovations in education and teaching international, 45, 55–65.

9.

Belland, B. R., Ertmer, P. A., & Simons, K. D. (2006). Perceptions of the value of problem-based learning among students with special needs and their teachers. The Interdisciplinary Journal of Problem-based Learning, 1(2), 1–18.
About this article
Cite this article
Panwong, P., Kemavuthanon, K. Problem-Based Learning Framework for Junior Software Developer: Empirical Study for Computer Programming Students. Wireless Pers Commun 76, 603–613 (2014). https://doi.org/10.1007/s11277-014-1728-9
Keywords
Problem-based learning (PBL)

Problem-based learning by project based

PBL Framework for junior software developer

Self-assessment

Peer evaluation