Abstract
The need for broadband capacity in the access networks by 2020 is discussed in this paper. A large range of countries around the world has decided to strengthen their resolve to have their broadband infrastructures built out and upgraded. The size of bandwidth requirements is, however, not an issue, which has been subject to much analysis from an academic angle whereas a number of consultancy reports with estimations on bandwidth needs for different services can be found. The needs for broadband access up until 2020 are discussed by scrutinizing the different services and applications requiring bandwidth. The bandwidth requirements in question are those of residential users and SMEs. In the paper it is assumed that users of broadband connections will use broadband for all their digital communications and further the paper focuses on the requirements for bandwidth notwithstanding the pricing of access. It is the estimated bandwidth need and not the actual demand, which is the subject of analysis. Scenarios including different types of households and different kinds of SMEs are presented.
This is a preview of subscription content, log in to check access.
Access options
Buy single article
Instant access to the full article PDF.
US$ 39.95
Price includes VAT for USA
Subscribe to journal
Immediate online access to all issues from 2019. Subscription will auto renew annually.
US$ 199
This is the net price. Taxes to be calculated in checkout.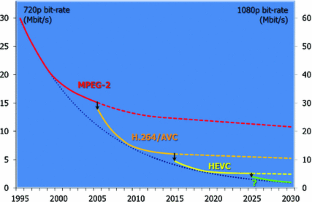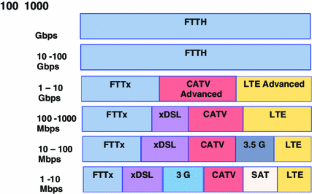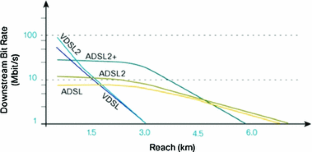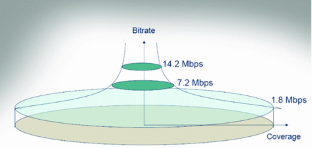 References
1.

Falch, M., & Henten, A. (2010). Public private partnerships as a tool for stimulating investments in broadband. Telecommunications Policy, 34(9), 496–504.

2.

European Commission (2010). A digital agenda for Europe, Brussels, 26.8.2010, COM(2010) 245 final/2.

3.

ITST (2009). Infrastruktur, Bilagssamling til 'Danmark som højhastighedssamfund'. Copenhagen: IT & Telestyrelsen.

4.

ITST (2010). Danmark som højhastighedssamfund. Copenhagen: IT & Telestyrelsen.

5.

Gartner (2009). Vurdering af fremtidens behov for bredbånd, 30. oktober 2009, report to the Danish Telecom Regulatory Authority (IT & Telestyrelsen og Hastighedskomiteen).

6.

Ventura (2008). Study to assess broadband bandwidth usage and key trends in Europe—Produced independently by Ventura Team LLP for the Fibre to the Home Council Europe, Ventura.

7.

Harstead, Ed., & Sharpe, R. (2012). Future fiber-to-the-home bandwidth demands favor time division multiplexing passive optical networks. IEEE Communications Magazine (pp. 218–223). November 2012.

8.

Oecd, OECD broadband portal (2014). http://www.oecd.org/internet/broadbandandtelecom/oecdbroadbandportal.htm. Accessed 3 Jan 2014.

9.

Ookia (2014). http://netindex.com/, Accessed 3 Jan 2014.

10.

Akamai (2014). http://www.akamai.com/stateoftheinternet/?WT.ac=soti_banner. Accessed 3 Jan 2014.

11.

Fischer, W. (2010). Digital video and audio broadcasting technology—a practical engineering guide (Third Edition ed.). Berlin: Springer.

12.

McCann, K., & Mattei, A. (2012). Technical evolution of the DTT platform. An independent report by ZetaCast, commissioned by Ofcom, 28 Jan 2012, Zetacast.

13.

Cisco (2014). http://www.cisco.com/c/en/us/products/collateral/routers/1800-series-integrated-services-routers-isr/qa_c67_521131.html. Accessed 3 Jan 2014.

14.

UMTS (2008). Towards global mobile broadband standardising the future of mobile communications with LTE (Long Term Evolution). A white paper from the UMTS forum, Feb 2008.

15.

Nilsson, Torbjörn (Senior Advisor to Ericsson CEO, 2008), The New MediaCom World - An Industry Outlook. Presentation at the North American Investor Relations Forum Boston 14 August, 2008.
About this article
Cite this article
Skouby, K.E., Falch, M., Henten, A. et al. Need for Broadband Infrastructure in a 2020 Perspective. Wireless Pers Commun 76, 271–289 (2014). https://doi.org/10.1007/s11277-014-1688-0
Keywords
Broadband capacity

Services

Applications

Requirements scenarios

Broadband technologies