Abstract
A poly(butylene succinate) (PBS)-degrading Aspergillus sp. XH0501-a was obtained by ultraviolet light compound LiCl mutagenesis from the Aspergillus sp. XH0501 which was isolated from soil. The enzymatic activity of strain XH0501-a was 38.89% higher than that of the wild-type strain. A novel extracellular PBS-degrading enzyme with a molecular weight of 44.7 kDa was purified to homogeneity from the culture supernatant of XH0501-a strain. The optimum temperature and pH for the enzyme activity was 40°C and pH 8.6, respectively. It was found that Fe2+ and Ca2+ enhanced the enzyme activity, whereas Cu2+ and Hg2+ inhibited it. The primary products after enzymatic degradation were identified by mass spectrometric analysis and the results indicated that the enzyme was of the exo-type and cut the chain from the carboxyl end; the affinity for the substrate was relative to the chain length of the carboxylic ester.
This is a preview of subscription content, log in to check access.
Access options
Buy single article
Instant access to the full article PDF.
US$ 39.95
Price includes VAT for USA
Subscribe to journal
Immediate online access to all issues from 2019. Subscription will auto renew annually.
US$ 199
This is the net price. Taxes to be calculated in checkout.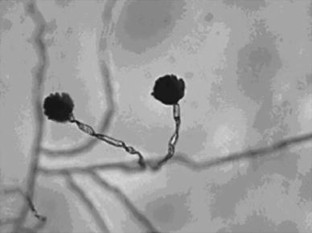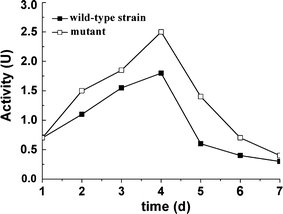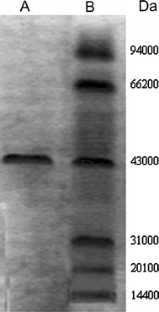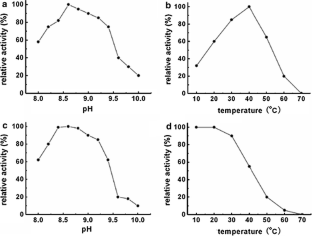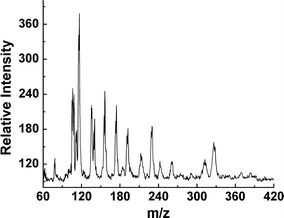 References
Auras R, Harte B, Selke S (2004) An overview of polylactides as packaging materials. Macromol Biosci 4:835–864

Chen S, Liu DB, Xia HM, He MY, Zhuang YG, Dong LS (2002) Purification and properties of poly (β-hydroxybutyrate) depolymerase. J Mol Sci (China) 18:220–225

Ci SQ, Chen S, Liu DB, Xia HM (2006) An extracellular poly (3-hydroxybutyrate) depolymerase from Penicillium sp. DS9713a–01. World J Microbiol Biotechnol 22:729–735

Giorgio M (2000) Synthesis and enzymatic degradation of aliphatic copolyesters. Polym Degrad Stab 70:305–310

Gross RA, Kalra B (2002) Biodegradable polymers for the environment. Science 297:803–807

Hayase N, Yano H, Kudoh E, Tsutsumi C, Ushio K, Miyahara Y, Tanaka S, Nakagawa K (2004) Isolation and characterization of poly(butylene succinate-co-butylene adipate)-degrading microorganism. J Biosci Bioeng 97:131–133

Hoshino A, Isono Y (2002) Degradation of aliphatic polyester films by commercially available lipases with special reference to rapid and complete degradation of poly(L-lactide) film by lipase PL derived from Alcaligenes sp. Biodegradation 13:141–147

Jarerat A, Tokiwa Y, Tanaka H (2006) Production of poly(L-lactide)-degrading enzyme by Amycolatopsis orientalis for biological recycling of poly(L-lactide). Appl Microbiol Biotechnol 72:726–731

Kim MN, Kim KH, Jin HJ (2001) Biodegradability of ethyl and n-octyl branched poly(ethylene adipate) and poly(butylene succinate). Eur Polym J 37:1843–1847

Maeda H, Yamagata Y, Abe K, Hasegawa F, Machida M, Ishioka R, Gomi K, Nakajima T (2005) Purification and characterization of a biodegradable plastic-degrading enzyme from Aspergillus oryzae. Appl Microbiol Biotechnol 67:778–788

Marija SN, Jasna D (2001) Synthesis and characterization of biodegradable poly(butylenes succinate-co-butylene adipate)s. Polym Degrad Stab 74:263–270

Nishida H, Tokiwa Y (1993) Distribution of poly(-hydroxybutyrate) and poly(ε-caprolactone) aerobic degrading microorganisms in different environments. J Environ Polym Degrad 1:227–233

Tokiwa Y, Calabia BP (2006) Biodegradability and biodegradation of poly(L-lactide). Appl Microbiol Biotechnol 72:244–251

Tomita K, Kuroki Y, Hayashi N, Komukai Y (2000) Isolation of a thermophile degrading poly(butylene succinate-co-butylene adipate). J Biosci Bioeng 90:350–352

Tserki V, Matzinos P, Pavlidou E (2006) Biodegradable aliphatic polyesters. Part I. Properties and biodegradation of poly(butylene succinate-co-butylene adipate). Polym Degrad Stab 91:367–376

Wei JC (1979) Fungus handbook. Shanghai Science & Technology Press, Shanghai

Zhang MC (1984) Industrial micro breeding. Beijing Science Press, Beijing

Zhao JH, Wang XQ, Zeng J (2004) Study on the biodegradation of poly(butylene succinate) under compost conditions. J Function Polymers (China) 17:666–670
Acknowledgments
This work was supported by the National Natural Science Foundation of China (J0830627-2), the Development Program of Jilin Province (20090594) and the Fundamental Research Funds for the Central Universities (09QNJJ019).
About this article
Cite this article
Li, F., Hu, X., Guo, Z. et al. Purification and characterization of a novel poly(butylene succinate)-degrading enzyme from Aspergillus sp. XH0501-a. World J Microbiol Biotechnol 27, 2591–2596 (2011). https://doi.org/10.1007/s11274-011-0731-5
Received:

Accepted:

Published:

Issue Date:
Keywords
Poly(butylene succinate)

Aspergillus sp. XH0501-a

PBS-degrading enzyme

Exo-type