Abstract
A protein named as levoglucosan kinase (EC 2.7.-.-)was purified to homogeneity from a wild isolated strain of Lipomyces starkeyi YZ-215. The protein was purified approximately 30-fold by conventional ammonium sulphate fractionation followed by Resource Q chromatography and two steps of Superdex 200 chromatography, and its physical and kinetic properties were investigated. The purified enzyme showed a molecular weight of 48 kDa by SDS-PAGE and 47.7 kDa by matrix-assisted laser desorption/ionization time-of-flight mass spectrometry (MALDI-TOF MS), respectively. The enzyme was stable at pH 7–10 and showed maximum activity at 30°C and pH 9.0. Kinetic constants (apparent K m values) for levoglucosan and ATP were 68.6 ± 13.7 mM and 0.68 ± 0.06 mM, respectively. After in-gel digestion by trypsin, three peptides were sequenced and analyzed by electrospray ionization quadrupole time-of-flight tandem mass spectrometry (ESI-Q-TOF MS/MS). Data of the amino acid sequences indicated that this protein might be a novel kinase. The purification of levoglucosan kinase from L. starkeyi YZ-215 represented a fundamental step to provide insights into the efficient utilization of cellulosic pyrolysate by bioconversion.
This is a preview of subscription content, log in to check access.
Access options
Buy single article
Instant access to the full article PDF.
US$ 39.95
Price includes VAT for USA
Subscribe to journal
Immediate online access to all issues from 2019. Subscription will auto renew annually.
US$ 199
This is the net price. Taxes to be calculated in checkout.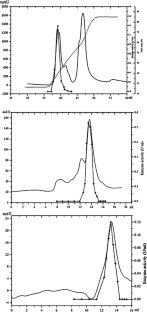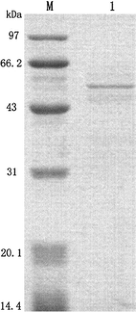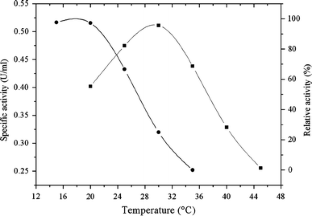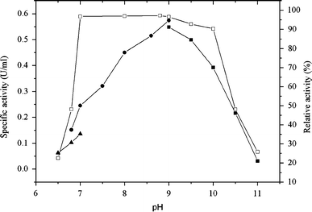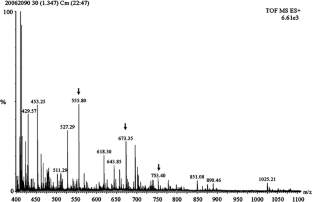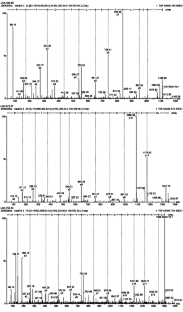 References
Gasteiger E, Gattiker A, Hoogland C, Ivanyi I, Appel RD, Bairoch A (2003) ExPASy: the proteomics server for in-depth protein knowledge and analysis. Nucleic Acids Res 31:3784–3788

Hirai M, Ohtani E, Tanaka A, Fukui S (1977) Glucose-phosphorylating enzymes of Candida yeasts and their regulation in vivo. Biochimica et Biophysica Acta 480:357–366

Kitamura Y, Abe Y, Yasui T (1991a) Metabolism of levoglucosan (1,6-anhydro-β-D-glucopyranose) in microorganism. Agricult Biol Chem 55:515–521

Kitamura Y, Yasui T (1991b) Purification and some properties of levoglucosan (1,6-anhydro-β-D-glucopyranose) kinase from the yeast Sporobolomyces salmonicolor. Agricult Biol Chem 55:523–529

Kumarathasan P, Mohottalage S, Goegan P, Vincent R (2005) An optimized protein in-gel digest method for reliable proteome characterization by MALDI-TOF-MS analysis. Anal Biochem 346:85–89

Laemmli UK (1970) Cleavage of structural proteins during the assembly of the head of bacteriophage T4. Nature 227:680–685

Nakagawa M, Sakai Y, Yasui T (1984) Itaconic acid fermentation of levoglucosan. J Ferment Technol 62:201–203

Nakahara K, Kitamura Y, Yamagishi Y, Shoun H, Yasui T (1994) Levoglucosan dehydrogenase involved in the assimilation of levoglucosan in Arthrobacter sp. I-552. Biosci Biotechnol Biochem 58:2193–2196

Perkins DN, Pappin DJC, Creasy DM, Cottrell JS (1999) Probability-based protein identification by searching sequence databases using mass spectrometry data. Electrophoresis 20:3551–3567

Prosen EM, Radlein D, Piskorz J, Scott DS, Legge RL (1993) Microbial utilization of levoglucosan in wood pyrolysate as a carbon and energy source. Biotechnol Bioeng 42:538–541

Shevchenko A, Wilm M, Vom O (1996) Mass spectrometric sequencing of proteins from silver-stained polyacrylamide gels. Anal Biochem 68:850–858

Speicher KD, Kolbas OK, Haper S, Speicher DW (2000) Systematic analysis of peptide recoveries from in-gel digestions for protein identifications in proteome studies. J Biomol Techniques 11:74–86

Xie HJ, Zhuang XL, Zhang HX, Bai ZH, Qi HY (2005) Screening and identification of the levoglucosan kinase gene (lgk) from Aspergillus niger by LC-ESI-MS/MS and RT-PCR. FEMS Microbiol Lett 251:313–319

Yasui T, Kitamure Y, Nakahara K, Abe Y (1991) Metabolism of levoglucosan (1,6-anhydro-β-D-glucopyranose) in bacteria. Agricult Biol Chem 55:1927–1929

Zhuang X, Zhang H, Yang J (2001a) Preparation of levoglucosan by pyrolysis of cellulose and its citric acid fermentation. Bioresource Technol 79:63–66

Zhuang X, Zhang H, Tang J (2001b) Levoglucosan kinase involved in citric acid fermentation by Aspergillus niger CBX-209 using levoglucosan as sole carbon and energy source. Biomass Bioenergy 21:53–60

Zhuang X, Zhang H (2002) Identification, characterization of levoglucosan kinase, and cloning and expression of levoglucosan kinase cDNA from Aspergillus niger CBX-209 in Escherichia coli. Protein Express Purific 26:71–81
Acknowledgement
This work was financially supported by the National Basic Research Program of China (No. 2004CB719704) and National Science Foundation of China (No. 20507021). Dr. Qiangmin Zhang and Dr. Abdul Hamid Khan from the Institute of Microbiology, Chinese Academy of Sciences, were appreciated for their advice and assistance.
About this article
Cite this article
Ning, J., Yu, Z., Xie, H. et al. Purification and characterization of levoglucosan kinase from Lipomyces starkeyi YZ-215. World J Microbiol Biotechnol 24, 15 (2008). https://doi.org/10.1007/s11274-007-9432-5
Received:

Accepted:

Published:
Keywords
1,6-Anhydro-β-

d

-glucopyranose

Levoglucosan kinase

Purification

Lipomyces starkeyi YZ-215

MALDI-TOF MS

ESI-Q-TOF MS/MS