Abstract
Wetlands in Uganda experience different forms of human pressure ranging from drainage for agriculture and industrial development to over harvesting of wetland products. In order to develop sustainable management tools for wetland ecosystems in Uganda and the Lake Victoria Region, water quality analyses were carried out in a rural undisturbed (pristine) wetland (Nabugabo wetland in Masaka) and two urban wetlands that are experiencing human and urban development pressure (the Nakivubo wetland in Kampala and Kirinya wetland in Jinja). The former wetland forms the main inflow into Lake Nabugabo while the other two border the northern shore of Lake Victoria, Uganda. Nabugabo wetland buffers Lake Nabugabo against surface runoff from the catchment, while Nakivubo and Kirinya wetlands provides a water treatment function for wastewater from Kampala City and Jinja town respectively, in addition to buffering Lake Victoria against surface runoff. Water quality was assessed in all the wetland sites, and in addition nutrient content and storage was investigated in the main plant species (papyrus, Phragmites, Miscanthidium and cocoyam) in Nakivubo and Kirinya wetlands. A pilot experiment was also carried out to assess the wastewater treatment potential of both the papyrus vegetation and an important agricultural crop Colocasia esculenta (cocoyam). Low electrical conductivity, ammonium–nitrogen and ortho-phosphate concentrations were recorded at the inflow into Nabugabo wetland (41.5 μS/cm; 0.91 mg/l and 0.42 mg/l respectively) compared to the Nakivubo and Kirinya wetlands (335 μS/cm; 31.68 mg/l and 2.83 mg/l and 502 μS/cm; 10 mg/l and 1.87 mg/l respectively). The papyrus vegetation had higher biomass in Nakivubo and Kirinya wetlands (6.7 kg DW m−2; 7.2 kg DW m−2 respectively), followed by Phragmites (6.5, 6.7), cocoyams (6.4, 6.6) and Miscanthidium (4.0, 4.2). The papyrus vegetation also exhibited a higher wastewater treatment potential than the agricultural crop (cocoyam) during the pilot experiment (maximum removal degree of ammonium–nitrogen being 95% and 67% for papyrus and yams). It was concluded that urbanisation pressure reduces natural wetland functioning either through the discharge of wastewater effluent or the degradation of natural wetland vegetation. It is recommended that wetland vegetation be restored to enhance wetland ecosystem functioning and for wetlands that are not yet under agricultural pressure, efforts should be made to halt any future encroachment.
This is a preview of subscription content, log in to check access.
Access options
Buy single article
Instant access to the full article PDF.
US$ 39.95
Price includes VAT for USA
Subscribe to journal
Immediate online access to all issues from 2019. Subscription will auto renew annually.
US$ 99
This is the net price. Taxes to be calculated in checkout.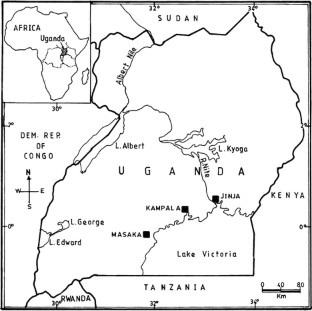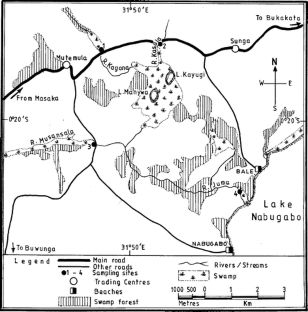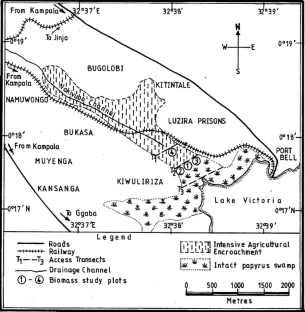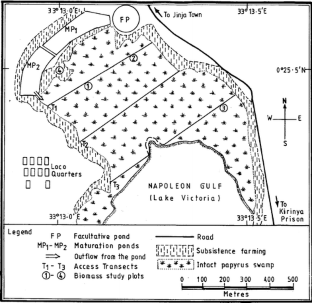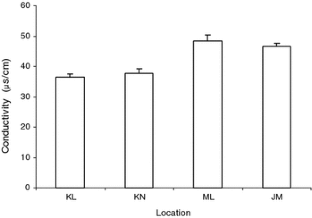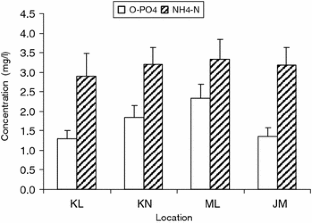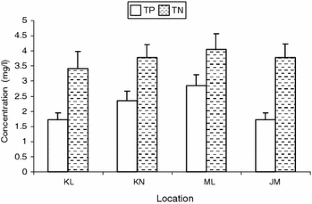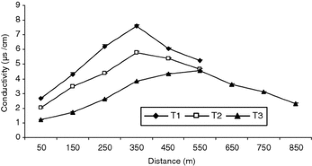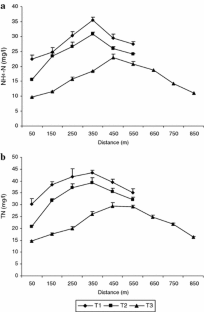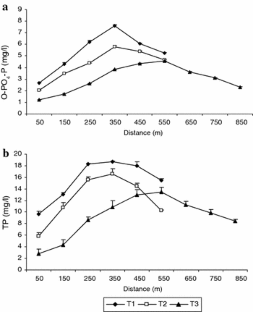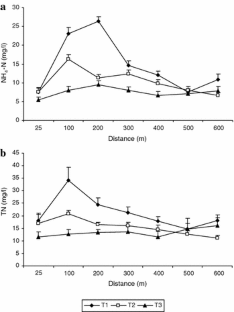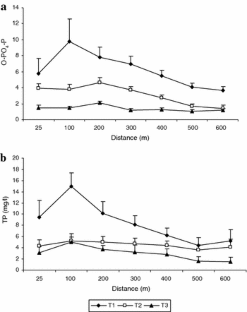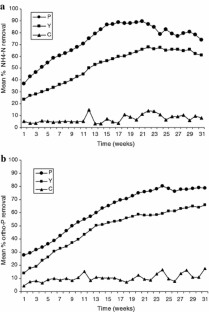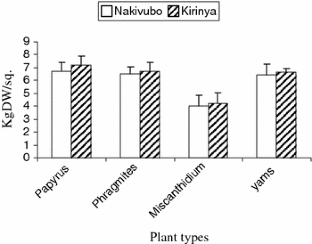 References
American Public Health Association (APHA) (1992) In: Greenberg AE, Clesceri LS, Eaton AD (eds) Standard methods for examination of water and wastewater. Washington, DC, USA

Azza NGT, Kansiime F, Nalubega M, Denny P (2000) Differential permeability of papyrus and Miscanthidium root mats in Nakivubo swamp, Uganda. Aquat Bot 67:169–178

Balirwa JS (1995) The Lake Victoria environment: its fisheries and wetlands: a review. Wetlands Ecol Manage 3:209–224

Bendell-Young LI, Bennett KE, Crowe A, Kennedy CJ, Kermode AR, Moore MM, Plant AL, Wood A (2000) Ecological characteristics of wetlands receiving an industrial effluent. Ecol Appl 10(1):310–322

Brodie JE, Mitchell AW (2004) Nutrients in Australian tropical rivers: changes with agricultural development and implications for receiving environments. Mar Freshw Res 56(3):279–302

Cambridge Nabugabo Biological Expedition (1962) Preliminary Report. Makerere University, Kampala, 21 pp (Mimeo)

Chale FMM (1987) Plant biomass and nutrient levels of a tropical macrophyte (Cyperus papyrus L.) receiving domestic wastewater. Hydrobiol Bullet 21(2):167–170

Denny P (1993) Wetlands of Africa. In: Whigham DF, Dykyjova D, Hejny S (eds) Wetlands of the world 1 Inventory, ecology and management. Kluwer Academic Publishers, Dordrecht, pp 1–128

Emerton L, Iyango L, Luwum P, Malinga A (1999) The present economic value of Nakivubo urban wetland, Uganda. IUCN, Eastern Africa Regional Office, Nairobi and National Wetlands Programme, Wetlands Inspection Division, Ministry of Water, Land and Environment, Kampala, p 30

Hecky RE (1993) The eutrophication of Lake Victoria. Verh Internat Vierin Limnol 25:9–48

Jones MB (1991) Papyrus study. Contract No. EARO/9363/45. Uganda Wetlands Conservation and Management Programme

Kairu JK (2001) Wetland use and impact on Lake Victoria, Kenya region. Lakes Reserv Res Manage 6:117–125

Kamal MI, Kabuye CHS (1987) An illustrated manual of Kenya grasses. FAO Publication, p 765

Kansiime F, Mwesigye P (2003) Potential and impacts of Kirinya wetland in treating secondary municipal effluent from Jinja stabilisation ponds. Afr J Trop Hydrobiol Fish, 11:158–173

Kansiime F, Nalubega M (1999) Wastewater treatment by a natural wetland: the Nakivubo swamp, Uganda. Processes and implications. PhD Thesis, A.A. Balkema Publishers, Rotterdam, The Netherlands

Kansiime F, van Bruggen JJA (2001) Distribution and retention of faecal coliforms in the Nakivubo wetland in Kampala, Uganda. Wat Sci Technol 44(11–12):199–206

Kansiime F, Nalubega M, van Bruggen JJA, Denny P (2003) The effect of wastewater discharge on biomass production and nutrient content of Cyperus papyrus and Miscanthidium violaceum in the Nakivubo Wetland, Kampala-Uganda. Wat Sci Technol 38(5):233–240

Kansiime F, Oryem-Origa H, Rukwago S (2005) Comparative assessment of the value of papyrus and cocoyams for the restoration of the Nakivubo wetland in Kampala, Uganda. J Phys Chem Earth 30:698–705

Kassenga GR (1997) A descriptive assessment of the wetlands of the Lake Victoria basin in Tanzania. Resour Conserv Recycl 20:127–141

Kateyo E (2007) Biodiversity of an interface zone of a nutrient-deficient lake (Nabugabo) in Uganda; macrophytes. Afr J Ecol 45(2):130–135

Kipkemboi J, Kansiime F, Denny P (2002) The response of Cyperus papyrus (L.) and Miscanthidium violaceum (K. Schum.) Robyns to eutrophication in natural wetlands of Lake Victoria, Uganda. Afr J Aquat Sci 27:11–20

Kling HJ, Mugidde R, Hecky RE (2001) Recent changes in the phytoplankton community of Lake Victoria in response to eutrophication. In: Munawar M, Hecky RE (eds) The Great Lakes of the World (GLOW) food web health and integrity. Backhuys Publishers, Leiden, pp 47–46

Kyambadde J, Kansiime F, Gumaelius L, Dalhammar G (2004) A comparative study of Cyperus papyrus and Miscanthidium violaceum-based constructed wetlands for wastewater treatment in a tropical climate. Water Res 38:475–485

Kyambadde J, Kansiime F, Dalhammar G (2005) Nitrogen and phosphorus removal in substrate-free pilot constructed wetlands with horizontal surface flowing Uganda. Water Air Soil Pollut 165:37–59

Muthuri FM, Jones MB (1997) Nutrient distributions in a papyrus swamp. Lake Naivasha, Kenya. Aquat Bot 56:35–50

Ministry of Natural Resources, Uganda (1995) Wetlands policy of 1995

Nalubega M, Kansiime F, Lijklema L, van Bruggen JJA, Aalderink RH, Alaerts GJFR, Bugenyi FWB (1994) An approach to mass transport and nutrient retention in a tropical wetland receiving secondary effluent. In: Proceedings of the 4th conference on wetland systems for water pollution control. November 6–10, Guangzhou, China, pp 412–420

Ndyabarema R (1991) An investigation into sustainable use of papyrus (Cyperus papyrus) in Nakyetema swamp, Mpigi district, Central Uganda. M.Sc. Thesis, Makerere University, Kampala-Uganda

Nixon AB, Wood AP (2003) Wetland cultivation and hydrological management in Eastern Africa: matching community and hydrological needs through sustainable wetland use. Nat Resour 27:117–129

Novozamsky I, Houba VJG, van Eck R, van vark W (1983) A novel digestion technique for multi-element plant analysis. Commun Soil Sci Plant anal 14:39–248

Piyankarage SC, Mallawatantri AP, MatsunoY, Pathiratne KAS (2004) Human impacts and the status of water quality in the Bundala RAMSAR wetland lagoon system in Southern Sri Lanka. Wetlands Ecol Manage 12(5):473–482

Purseglove JW (1975) Tropical crops, monocotyledons. Longman, London, England, pp 66–69

Taylor ARD (1991) Status of Nakivubo and Luzira Swamps in Kampala. Report prepared for the Ministry of Environmental Protection, Natural Wetlands Conservation and Management Programme, Kampala, Uganda
Acknowledgements
The authors acknowledge the Lake Victoria Environmental Management Project, whose walking ladders in the Kirinya wetland made sampling in the wetland easier and the Ecotools Project contract number ICA4-CT-2001-10036 for supporting this study. Our sincere appreciation also goes to Mugisha, P; Ebong Boniface; Bikala, R; and Twesigye, B who participated in data collection.
About this article
Cite this article
Kansiime, F., Kateyo, E., Oryem-Origa, H. et al. Nutrient status and retention in pristine and disturbed wetlands in Uganda: management implications. Wetlands Ecol Manage 15, 453–467 (2007). https://doi.org/10.1007/s11273-007-9054-6
Received:

Accepted:

Published:

Issue Date:
Keywords
Wetlands

Nutrient retention

Wetland degradation

Wastewater treatment

Management implications

Sustainable development

Uganda