Abstract
The dust removal performance of two types of modified electrode electrostatic precipitator systems was evaluated and compared with that of a conventional aluminum plate electrode using laboratory-scale experiments. In the novel electrode systems, the electrode surface was coated with activated carbon using a mixed slurry containing carbon black, polyvinyl acetate, and methanol. The modification of the electrode surface improved dust precipitation by increasing the specific capacitance of the electrode. The modification also lowered the electrode's resistance and increased its specific surface area. The optimum electrode spacing and electric voltage supply were determined using batch-type tests. In addition, dielectric insulators were applied as a partition between the oppositely charged electrodes equipped with the modified electrode plates. Multi-layered office paper cut to the same size as the electrodes was used as an insulating material. The addition of the insulator resulted in excellent improvement in the dust removal performance by minimizing the back-corona discharge phenomenon as well as doubling the dust collecting surface. Continuous dust removal tests with the three electrode systems revealed that whereas the conventional aluminum electrode exhibited 54 % dust removal, the activated carbon (AC)-coated system showed 85 % and AC-coated + insulator system showed 90 % and higher dust removal efficiency.
This is a preview of subscription content, log in to check access.
Access options
Buy single article
Instant access to the full article PDF.
US$ 39.95
Price includes VAT for USA
Subscribe to journal
Immediate online access to all issues from 2019. Subscription will auto renew annually.
US$ 199
This is the net price. Taxes to be calculated in checkout.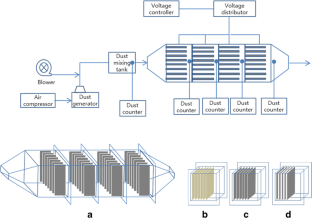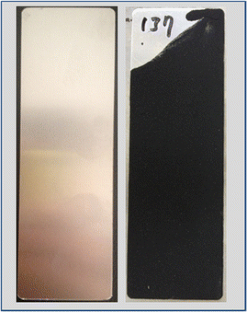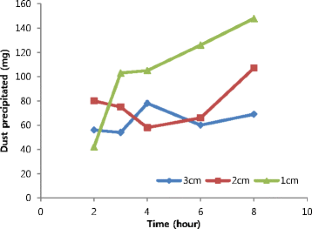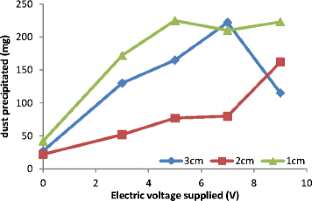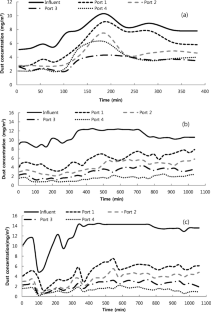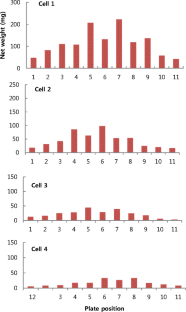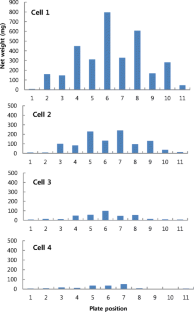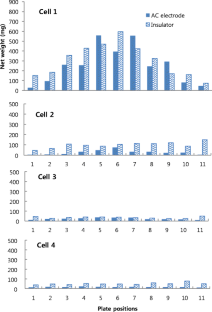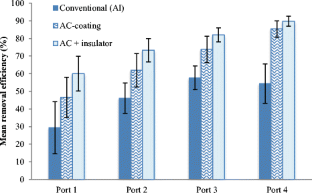 References
Bacchiega, G., Gallimberti, I., Arrondel, V., Caraman, N., & Hamil, M. (2006). Back-corona model for prediction of ESP efficiency and voltage–current characteristics. X International Conference on Electrostatic Precipitation (ICESP X), Cairns, Queensland, Australia Paper 3 B3.

Canadas, L., Navarrete, B., Ollero, P., & Salvador, L. (1997). Parametric testing of coal electrostatic precipitator performance. Environmental Progress, 16(2), 98–105.

Chang, C., & Bai, H. (1999). An experimental study on the performances of a single discharge wire-plate electrostatic precipitator with back corona. A. Aerosol. Sci., 30(3), 325–340.

Chang, J., Kelly, A. J., & Crowley, J. M. (1995). "Handbook of electrostatic processes". New York: Marcel Dekker, Inc.

Gamby, J., Taberna, P. L., Simon, P., Fauvarque, J. F., & Chesneau, M. (2001). Studies and characterizations of various activated carbons used for carbon/carbon supercapacitors. Journal of Power Sources, 101, 109–116.

Jaworek, A., Krupa, A., & Czech, T. (2007). Modern electrostatic devices and methods for exhaust gas cleaning: a brief review. J. of Electrostatics, 65, 133–155.

Katatani, A., Hosono, H., Murata, H., & Mizuno, A. (2012). Collection performance of an electrostatic precipitator using bipolar corona discharges. Proceedings of the 2012 Electrostatic Joint Conference. Cambridge, ON, Canada, June 12–14, ESA2012 e-proceedings S36, 1-5.

Kearns, M. T. (1979). High intensity ionisation applied to venture scrubbing. J. Air Pollut. Control Assoc., 24(4), 383–385.

Kim, K. S., Park, J. O., Lee, J. H., Jun, T. H., & Kim, I. H. (2013). Simultaneous removal of gas and dust by activated carbon coated electrode. Environ. Eng. Res., 18(4), 229–234.

Kim, H., Han, B., Kim, Y., Hwangm, K., Oh, W., Yoo, S., & Oda, T. (2011). Fine particle removal performance of a two-stage wet electrostatic precipitator using a nonmetallic pre-charger. J. Air Waste Manag. Assoc., 61(12), 1334–1343.

Kuroda, Y., Kawada, Y., Takahashi, T., Ehara, Y., Ito, T., Zukeran, A., Kono, Y., & Yasumoto, K. (2003). Effect of electrode shape on discharge current and performance with barrier discharge type electrostatic precipitator. Journal of Electrostatics, 57, 407–415.

Miller, J., Hoferer, B., & Schwab, A. J. (1998). The impact of corona electrode configuration on electrostatic precipitator performance. Journal of Electrostatics, 44, 67–75.

Mizuno, A. (2000). Electrostatic precipitation. IEEE Transactions on Dielectrics and Electrical Insulation, 7(5), 615–624.

Nadakatti, S., Tendulkar, M., & Kada, M. (2011). Use of mesoporous conductive carbon black to enhance performance of activated carbon electrodes in capacitive deionization technology. Desalination, 268, 182–188.

Noda, N., & Makino, H. (2010). Influence of operating temperature on performance of electrostatic precipitator for pulverized coal combustion boiler. Advanced Powder Technology, 21, 495–499.

Osaka, T., Liu, X., Nojima, M., & Momma, T. (1999). An electrochemical double layer capacitor using an activated carbon electrode with gel electrolyte binder. J. Electrochem. Soc., 146(5), 1724–1729.

Portet, C., Taberna, P. L., Simon, P., Flahaut, E., & Laberty-Robert, C. (2005). High power density electrodes for carbon supercapacitor applications. Electrocimica Acta, 50, 4174–4181.

Rehbein, N., & Cooray, V. (2001). NOx production in spark and corona discharges. J. Electrostat., 51–52, 333–339.

White, H. J. (1963). Industrial electrostatic precipitation. Reading, Massachusetts: Addison-Wesley Publishing Co. Inc., pp. 1–87.

Xiang, X., Chen, B., & Colbeck, I. (2001). Bipolar charged aerosol agglomeration and collection by a two zone agglomerator. J of Environmental Science, 13(3), 276–279.

Yamamoto, T., & Velkoff, H. R. (1981). Electrohydrodynamics in an electrostatic precipitator. J. Fluid Mech., 108, 1–18.

Zou, L., Morris, G., & Qi, D. (2008). Using activated carbon electrode in electrosorptive deionization of brackish water. Desalination, 225, 329–340.
Conflict of Interest
The authors declare that they have no conflict of interest.
About this article
Cite this article
Kim, K., Kim, S. & Jun, T.H. Activated Carbon-Coated Electrode and Insulating Partition for Improved Dust Removal Performance in Electrostatic Precipitators. Water Air Soil Pollut 226, 367 (2015). https://doi.org/10.1007/s11270-015-2614-0
Received:

Accepted:

Published:
Keywords
Electrostatic precipitator

Activated carbon

Dielectric characteristics

Insulator

Dust removal