Abstract
Cemented paste backfill has been proposed in the mining industry for managing metal mill tailings. Low sulfide tailing (0.49 wt%) samples were prepared into different cemented pastes that were mixed with flocculants (polymerized aluminum chloride). The best mixing proportions of tailings, binder, flocculant, and filling structure (containing 0.5 wt% of ordinary Portland cement in one paste layer, 100 g/L polymerization aluminum chloride) were determined through leaching experiment. The addition of polymerization aluminum chloride improved the mechanical property of the paste. The strength of the cemented pastes by adding 100 g/L flocculant met the requirement of mine backfill. The cemented paste could also fix heavy metals, as shown in the paste leachate analysis of copper (Cu, about 0.01–0.08 mg/L of concentration) and chromium (Cr, about 0.03 mg/L of concentration). In summary, results from this study demonstrate that tailings can be managed by cemented paste backfill technique, preventing its contamination of the environment.
This is a preview of subscription content, log in to check access.
Access options
Buy single article
Instant access to the full article PDF.
US$ 39.95
Price includes VAT for USA
Subscribe to journal
Immediate online access to all issues from 2019. Subscription will auto renew annually.
US$ 199
This is the net price. Taxes to be calculated in checkout.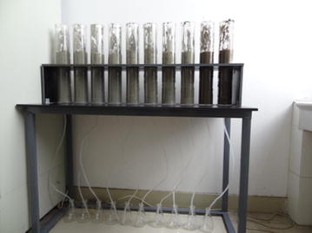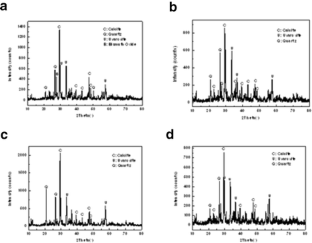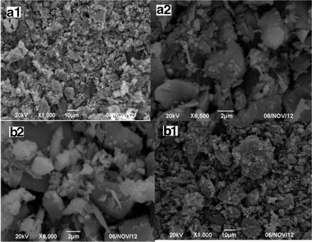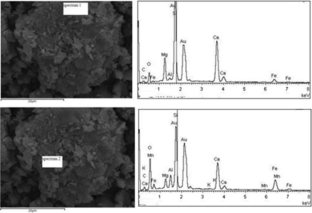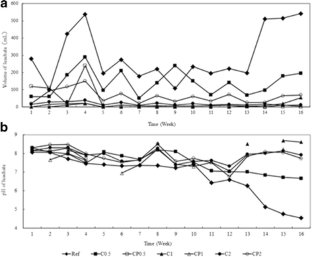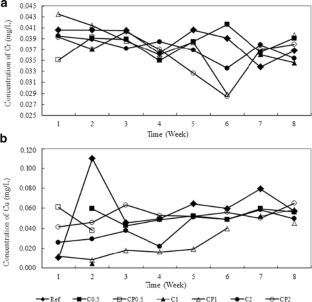 References
Benzaazoua, M., Ouellet, J., Servant, S., Newman, P., & Verburg, R. (1999). Cementitious backfill with high sulfur content physical, chemical, and mineralogical characterization. Cement and Concrete Research, 29, 719–725.

Benzaazoua, M., Belem, T., & Bussie're, B. (2002). Chemical factors that influence the performance of mine sulphidic paste backfill. Cement and Concrete Research, 32, 1133–1144.

Benzaazoua, M., Marion, P., Picquet, I., & Bussie're, B. (2004a). The use of paste fill as a solidification and stabilization process for the control of acid mine drainage. Minerals Engineering, 17, 233–243.

Benzaazoua, M., Fall, M., & Belem, T. (2004b). A contribution to understanding the hardening process of cemented pastefill. Minerals Engineering, 17, 141–152.

Benzaazoua, M., Fiset, J. F., Bussière, B., Villeneuve, M., & Planet, B. (2006). Sludge recycling within cemented paste backfill: study of the mechanical and leachability properties. Minerals Engineering, 19, 420–432.

Berger, A. C., Bethke, C. M., & Krumhansl, J. L. (2000). A process model of natural attenuation in drainage from a historic mining district. Applied Geochemistry, 15, 655–666.

Bussie're, B. (2007). Colloquium 2004: hydro-geotechnical properties of hard rock tailings from metal mines and emerging geo-environmental disposal approaches. Canadian Geotechnical Journal, 44, 1019–1054.

Cadden, A., Newman, P., & Fordham, M. (2003). New developments in surface paste disposal of mine wastes. In: Proceedings of the Processing & Disposal of Mineral Industry Wastes '03, Falmouth, Cornval, UK, pp. 1–17.

Chen, T., Feng, J., & Xu, X. (2001). The research progress on the acid drainage and heavy metal leaching of foreign mine tailings. Techniques and Equipment for Environmental Pollution Control, 2(2), 41–46.

Coussy, S., Benzaazoua, M., Blanc, D., Moszkowicz, P., & Bussière, B. (2011). Arsenic stability in arsenopyrite-rich cemented paste backfills: a leaching test-based assessment. Journal of Hazardous Materials, 185, 1467–1476.

Dai, H., Wang, C., Wang, G., Li, Z., & Qiu, X. (2000). Study on vegetation in reclamation soils of Yang Shanchong tailing depot. Resources and Industry, 7, 26–29.

Deschamps, T., Benzaazoua, M., Bussie're, B., Aubertin, M., & Belem, T. (2008). Microstructural and geochemical evolution of paste tailings in surface disposal conditions. Minerals Engineering, 21, 341–353.

Fall, M., Benzaazoua, M., & Ouellet, S. (2005). Experimental characterization of the influence of tailings fineness and density on the quality of cemented paste backfill. Minerals Engineering, 18, 41–44.

Lawrence, R. W., & Wang, Y. (1997). Determination of neutralization potential in the prediction of acid rock drainage. In: Proceedings 4th International Conference on Acid Rock Drainage, Vancouver, B.C., Canada, pp. 449–464.

Lei, L., Song, C., Xie, X., Li, Y., & Wang, F. (2010). Acid mine drainage and heavy metal contamination in groundwater of metal sulfide mine at arid territory (BS mine, Western Australia). Transactions of Nonferrous Metals Society of China, 20, 1488–1493.

Xu, X., Chen, F., Wang, J., Xie, Q., Lu, S., Wu, W., et al. (2005). Acid mine drainage and heavy metal elements of solid waste in Tongling mines. Acta Petrologica et Mineralogica, 24(6), 591–597.

Zhou, Y., Yue, S., & Zhou, T. (2010). Migration of heavy metals in Yangshanchong tailings impoundment in Tongling, Anhui Province. Research of Environmental Sciences, 23(4), 497–503.
About this article
Cite this article
Chen, L., Xu, X., Wu, J. et al. Characteristics Variation of Tailings Using Cemented Paste Backfill Technique. Water Air Soil Pollut 225, 1974 (2014). https://doi.org/10.1007/s11270-014-1974-1
Received:

Accepted:

Published:
Keywords
Cemented paste backfill

Leachate

Mine tailing

Low sulfide tailing