Abstract
Water quality monitoring networks are usually designed according to statistical approaches and general criteria without a consistent or logical deterministic design strategy. In this research, a deterministic approach for allocating the most sensitive water quality monitoring stations was proposed. This approach was applied on the western part of the Al-Hammar Marsh. Two-dimensional hydrodynamic and water quality simulation models were used to estimate the distribution of total dissolved solids (TDS) within the marsh for all of the expected conditions. Subsequently, the spatial distribution of the variance of TDS was computed based on the results of these models and performed in a Geographic Information System (GIS) database layer. The standard acceptable TDS variation limits of ±5%, land-use map, land-cover map and other main selection criteria of the monitoring stations were set as constraints via GIS database layers. These layers were integrally applied to the variance layer to obtain the locations of the most sensitive monitoring stations. It was concluded that, the most representative monitoring network consists of 46 stations. This number can be reduced to 37 and 29 stations by increasing the acceptable TDS variation limits to ±10% and 15%, respectively. The developed approach can be used with limited data. Moreover, it can be applied to rivers, lakes or wetlands, considering all of the related constraints. In addition, the GIS database can be easily updated and analysed. These features are not available in other methods such as the Sanders method, multiple criteria decision making and dynamic programming approach.
This is a preview of subscription content, log in to check access.
Access options
Buy single article
Instant access to the full article PDF.
US$ 39.95
Price includes VAT for USA
Subscribe to journal
Immediate online access to all issues from 2019. Subscription will auto renew annually.
US$ 99
This is the net price. Taxes to be calculated in checkout.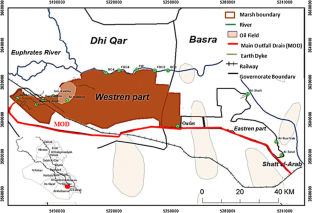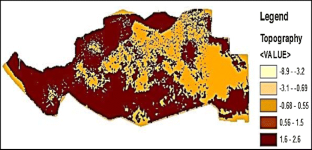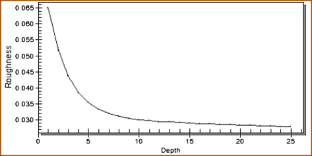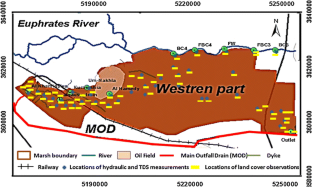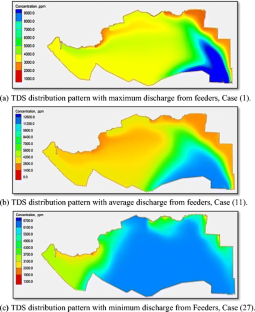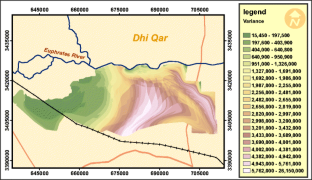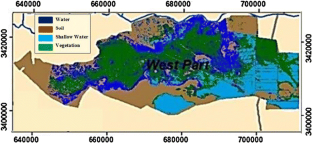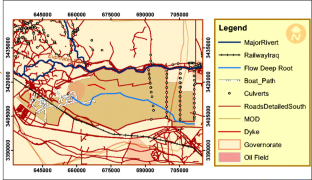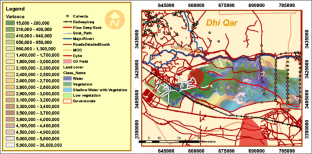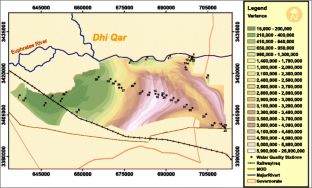 References
Alhamdani JS (2014). Location of outlet and operation of the west part of Al-Hammar Marsh. Ph. D. Thesis, University of Baghdad

Alvarez-Vázquez LJ, Martínez A, Vázquez-Méndez ME, Vilar MA (2006) Optimal Location of Sampling Points for River Pollution Control. Math Comput Simul 71(2):149–160

Bellman R (1975) Dynamic programming. Princeton University Press, Princeton

Central Pollution Control Board (2007) Guidelines for water quality monitoring. Central Pollution Control Board, East Arjun Nagar, Delhi, India

Donnell BP. et al. (2009a) User guide to WES-RMA2 version 4.5. Water Ways Experiment Station, Costal and Hydraulics Laboratory, California

Donnell BP. et al. (2009b) User guide to WES-RMA4 version 4.5. Water Ways Experiment Station, Costal and Hydraulics Laboratory, California

Harmancioglu NB, Icaga Y, Gul A (2004) The Use of an Optimization Method in Assessment of Water Quality Sampling Sites. Eur Water 5(6):25–35

Icaga Y (2005) Genetic Algorithm Usage in Water Quality Monitoring Networks Optimization in Gediz (Turkey) River Basin. Environ Monit Assess 108(1):261–277

Iraqi Ministry of Environment (2006) New Eden master plan for the integrated water resources management in the Marshland area, Marshlands, Book 4, Iraqi Ministries of Environment, Water Resources Municipalities and Public Works with cooperation of the Italian Ministry for the Environment and Territory and Free Iraq Foundation, 130

Khalil B, Ouarda TB, St-Hilaire A (2011) A Statistical Approach for the Assessment and Redesign of the Nile Delta Drainage System Water-Quality-Monitoring Locations. J Environ Monit 13(8):2190–2205

Lee J (2013) Determination of Optimal Water Quality Monitoring Points in Sewer Systems using Entropy Theory. Entropy 15(9):3419

Letternmaier DP, Anderson DE, Brenner RN (1984) Consolidation of a Stream Quality Monitoring Network1. J Am Water Resour Assoc 20(4):473–481

Ozkul S. C.C., Harmancioglu N.B. (2003) Design of water quality network in Gediz Basin using drainage and effluent discharge characteristic. In Proceedings 1st National Water Engineering Sym., pp. 215–227. Ankara, Turkey: State Hydraulic Works (DSI) Publications (In Turkish)

Park C, Kim SH, Telci IT, Aral MM. (2010) Designing optimal water quality monitoring network for river systems and application to a hypothetical river. In: Proceedings of the 2010 Winter Simulation Conference (WSC), 5-8 Dec. 2010

Sanders TG, Ward RC, Loftis JC, Steele TD, Andrain DD, Yevjevich V. (1983) Design of networks for monitoring water quality. Water Resources Publications

Shamsuddin NHM, Bin Othman MS, Bin Selamat MH (2013) Identifying of Potential Crime Area Using Analytical Hierachy Process (AHP) and Geographical Information System (GIS). Int J Innov Comput Appl 2(1):15–22

Sharp WE (1971) A Topologically Optimum Water-Sampling Plan for Rivers and Streams. Water Resour Res 7(6):1641–1646

Telci IT, Nam K, Guan J, Aral MM (2009) Optimal Water Quality Monitoring Network Design for River Systems. J Environ Manage 90(10):2987–2998

Ward PR (1973) Prediction of Mixing Lengths for River Flow Gaging. J Hydraul Div ASCE 99(7):1069–1081

Ward RC, Loftis JC (1986) Establishing Statistical Design Criteria for Water Quality Monitoring Systems: Review and Synthesis. J Am Water Resour Assoc 22(5):759–767

Woldt, W. & Bogardi, I. (1992) Ground Water Monitoring Network Design Using Multiple Criteria Decision Making Ant) Geostatistics1. J Am Water Resour Assoc, 28 (1), 45–62.

World Metrological Organization (2008) Guide to hydrological practice, Vol. I, No. 168. Sixth Edition. World Metrological Organization, Geneva, Switzerland
Acknowledgements
We would like to particularly thank the faculty and technical staff of the Water and Hydraulic Structures Engineering Branch in the University of Technology, Baghdad-Iraq for their valuable scientific assistance and support.
Many institutions contributed to this research in various ways. We would like to thank Center for the Restoration of Iraqi Marshes and Wetlands (CRIMW) for providing the required data and technical assistance. Many people assisted in the fieldwork to complete the requirements of this research, especially Dr. Jamal Sahib. It is inevitable that many people have contributed to this work, and we would like to acknowledge the support and assistance we have received from several friends and colleagues.
About this article
Cite this article
Al- Khafaji, M.S., Abdulraheem, Z.A. A Deterministic Algorithm for Determination of Optimal Water Quality Monitoring Stations. Water Resour Manage 31, 3575–3592 (2017). https://doi.org/10.1007/s11269-017-1686-6
Received:

Accepted:

Published:

Issue Date:
Keywords
Modelling

Deterministic

Water quality

Marsh