Abstract
Flavivirus cDNA clones frequently demonstrate genetic instability in transformed bacteria, which hampers the construction and manipulation of cDNAs for infectious flaviviruses. In this study, we developed a stable, full-length cDNA clone, pJEHEN, of a GI JEV strain HEN0701 using a medium-copy-number pBR322 vector and propagating cDNA clones at room temperature. The virus vJEHEN recovered from the infectious clone was indistinguishable from the parent virus HEN0701 with respect to plaque morphology, growth kinetics, and virulence characteristics. A T-to-A silent mutation of nucleotide 24 of the NS2a gene was introduced into the infectious cDNA clone to eliminate frameshifting. The rescued mutant virus vJETA did not express NS1′ in infected cells and showed reduced growth and neurovirulence in mice. This convenient method for the construction and manipulation of infectious JEV cDNA clones may be of use in further studies to improve our understanding of the molecular mechanisms responsible for JEV replication and pathogenesis.
This is a preview of subscription content, log in to check access.
Access options
Buy single article
Instant access to the full article PDF.
US$ 39.95
Price includes VAT for USA
Subscribe to journal
Immediate online access to all issues from 2019. Subscription will auto renew annually.
US$ 99
This is the net price. Taxes to be calculated in checkout.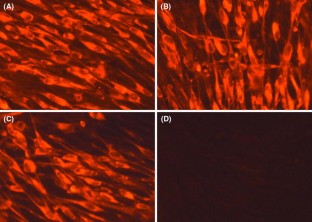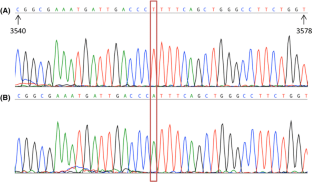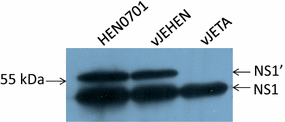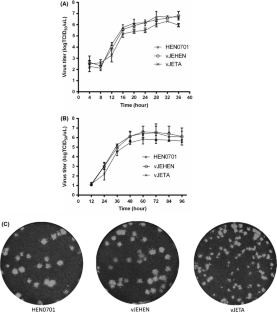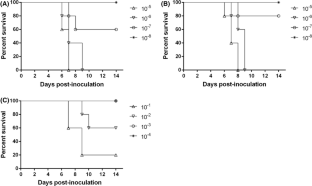 References
1.

G.L. Campbell, S.L. Hills, M. Fischer, J.A. Jacobson, C.H. Hoke, J.M. Hombach, A.A. Marfin, T. Solomon, T.F. Tsai, V.D. Tsu, A.S. Ginsburg, Estimated global incidence of Japanese encephalitis: a systematic review. Bull. World Health Organ. 89(10), 766–774 (2011)

2.

D. Ghosh, A. Basu, Japanese encephalitis-a pathological and clinical perspective. PLoS Negl. Trop. Dis. 3, e437 (2009)

3.

T.P. Endy, A. Nisalak, Japanese encephalitis virus: ecology and epidemiology. Curr. Top. Microbiol. Immunol. 267, 11–48 (2002)

4.

J.S. Mackenzie, A.D. Barrett, V. Deubel, The Japanese encephalitis serological group of flaviviruses: a brief introduction to the group. Curr. Top. Microbiol. Immunol. 267, 1–10 (2002)

5.

T.J. Chambers, C.S. Hahn, R. Galler, C.M. Rice, Flavivirus genome organization, expression, and replication. Annu. Rev. Microbiol. 44, 649–688 (1990)

6.

P.W. Mason, Maturation of Japanese encephalitis virus glycoproteins produced by infected mammalian and mosquito cells. Virology 169, 354–364 (1989)

7.

A.E. Firth, J.F. Atkins, A conserved predicted pseudoknot in the NS2A-encoding sequence of West Nile and Japanese encephalitis flaviviruses suggests NS1′ may derive from ribosomal frameshifting. Virol. J. 6, 14 (2009)

8.

E.B. Melian, E. Hinzman, T. Nagasaki, A.E. Firth, N.M. Wills, A.S. Nouwens, B.J. Blitvich, J. Leung, A. Funk, J.F. Atkins, R. Hall, A.A. Khromykh, NS1′ of flaviviruses in the Japanese encephalitis virus serogroup is a product of ribosomal frameshifting and plays a role in viral neuroinvasiveness. J. Virol. 84, 1641–1647 (2010)

9.

Q. Ye, X.F. Li, H. Zhao, S.H. Li, Y.Q. Deng, R.Y. Cao, K.Y. Song, H.J. Wang, R.H. Hua, Y.X. Yu, X. Zhou, E.D. Qin, C.F. Qin, A single nucleotide mutation in NS2A of Japanese encephalitis-live vaccine virus (SA14-14-2) ablates NS1′ formation and contributes to attenuation. J. Gen. Virol. 93, 1959–1964 (2012)

10.

Y. Takamatsu, K. Okamoto, D.T. Dinh, F. Yu, D. Hayasaka, L. Uchida, T. Nabeshima, C.C. Buerano, K. Morita, NS1′ protein expression facilitates production of Japanese encephalitis virus in avian cells and embryonated chicken eggs. J. Gen. Virol. 95, 373–383 (2014)

11.

N. Ruggli, C.M. Rice, Functional cDNA clones of the Flaviviridae: strategies and applications. Adv. Virus Res. 53, 183–207 (1999)

12.

H. Sumiyoshi, C.H. Hoke, D.W. Trent, Infectious Japanese encephalitis virus RNA can be synthesized from in vitro-ligated cDNA templates. J. Virol. 66, 5425–5431 (1992)

13.

V. Yamshchikov, V. Mishin, F. Cominelli, A new strategy in design of +RNA virus infectious clones enabling their stable propagation in E. coli. Virology 281, 272–280 (2001)

14.

S.Y. Pu, R.H. Wu, C.C. Yang, T.M. Jao, M.H. Tsai, J.C. Wang, H.M. Lin, Y.S. Chao, A. Yueh, Successful propagation of flavivirus infectious cDNAs by a novel method to reduce the cryptic bacterial promoter activity of virus genomes. J. Virol. 85, 2927–2941 (2011)

15.

S.Y. Pu, R.H. Wu, M.H. Tsai, C.C. Yang, C.M. Chang, A. Yueh, A novel approach to propagate flavivirus infectious cDNA clones in bacteria by introducing tandem repeat sequences upstream of virus genome. J. Gen. Virol. 95, 1493–1503 (2014)

16.

S.I. Yun, S.Y. Kim, C.M. Rice, Y.M. Lee, Development and application of a reverse genetics system for Japanese encephalitis virus. J. Virol. 77, 6450–6465 (2003)

17.

P.Y. Shi, M. Tilgner, M.K. Lo, K.A. Kent, K.A. Bernard, Infectious cDNA clone of the epidemic west Nile virus from New York city. J. Virol. 76, 5847–5856 (2002)

18.

H. Zheng, T. Shan, Y. Deng, C. Sun, S. Yuan, Y. Yin, G. Tong, Molecular characterization of Japanese encephalitis virus strains prevalent in Chinese swine herds. J. Vet. Sci. 14, 27–36 (2013)

19.

X. Qi, Y. Gao, H. Gao, X. Deng, Z. Bu, X. Wang, C. Fu, An improved method for infectious bursal disease virus rescue using RNA polymerase II system. J. Virol. Methods 142, 81–88 (2007)

20.

R. Sriburi, P. Keelapang, T. Duangchinda, S. Pruksakorn, N. Maneekarn, P. Malasit, N. Sittisombut, Construction of infectious dengue 2 virus cDNA clones using high copy number plasmid. J. Virol. Methods 92, 71–82 (2001)
Acknowledgments
This study was supported by the International Scientific and Technological Cooperation Projects of China (Grant Number: 2014FE30140) and the Natural Science Foundation of China (Grant Number: 31201917).
Ethics declarations
Conflict of interest
All individual participants approve to submit and declare no conflict of interests.
Ethical approval
The animal experiments in this study were approved by the Animal Care and Ethics Committee of Shanghai Veterinary Research Institute, Chinese Academy of Agricultural Sciences, and were carried out in accordance with conventional animal-welfare regulations and standards.
Additional information
Hao Zheng and Xuchen Zheng have contributed equally to the study.
Edited by Simon D. Scott.
About this article
Cite this article
Zheng, H., Zheng, X., Tong, W. et al. A simple method for developing an infectious cDNA clone of Japanese encephalitis virus. Virus Genes 53, 4–14 (2017). https://doi.org/10.1007/s11262-016-1387-x
Received:

Accepted:

Published:

Issue Date:
Keywords
Japanese encephalitis virus

Infectious clone

NS1′ protein