Abstract
This work studied the sequential morphological changes of omasum in foetuses, neonates and adult West African Dwarf (WAD) goats by gross and light microscopic methods. The mean omasal volume was 1.37 ± 0.36, 4.2 ± 0.4, 8.7 ± 6.9 and 60.1 ± 8.6 ml for gestation day 87 and 146 foetuses, neonates and adults respectively. Grossly the mucosa exhibited longitudinally oriented primary, secondary, tertiary and quartnery laminae with smooth surface in foetuses and numerous papillae in the adults. Microscopically it was lined by stratified squamous epithelium which was divided into larger lighter luminal and smaller darker basal zones in gestation day 60 foetuses. The core of the laminae contained extension of the inner muscular tunic. The basal zone developed lateral evaginations (corial papillae) into the lighter zone of the laminae in gestation day 106 foetuses. By term these corial papillae approached the luminal surface. The papillae emerged above the luminal surface in 4 week old neonates. The papillae were fully developed in adult goats. The mean papillary height and width were -205.1 ± 34.0, 67.0 ± 9.6; 235.0 ± 86.5, 185.0 ± 42.3 and 570.3 ± 60.0, 290.1 ± 66.3 μm for foetuses, neonates and adult goats. The inner circular layer was thicker than the outer longitudinal layer of the muscular tunic. The central muscular layer of the laminae originated from the inner circular layer with attachment to the outer muscular layer in adults. This attachment could be adaptation for better anchorage and muscular contraction of the laminae in WAD goats.
This is a preview of subscription content, log in to check access.
Access options
Buy single article
Instant access to the full article PDF.
US$ 39.95
Price includes VAT for USA
Subscribe to journal
Immediate online access to all issues from 2019. Subscription will auto renew annually.
US$ 99
This is the net price. Taxes to be calculated in checkout.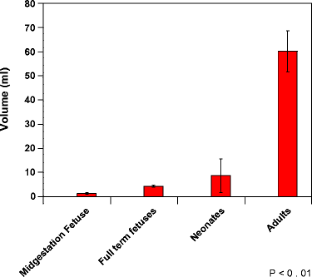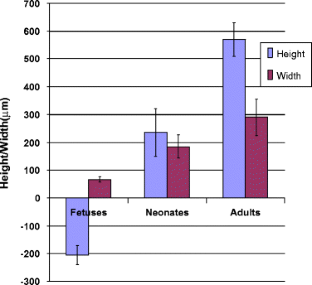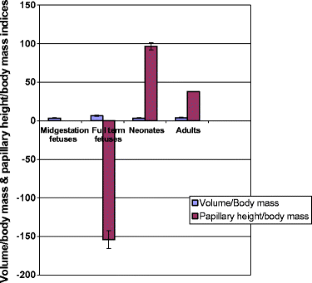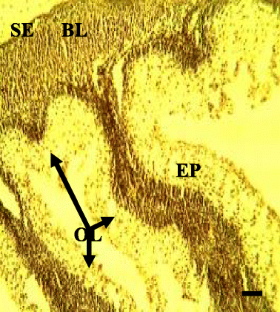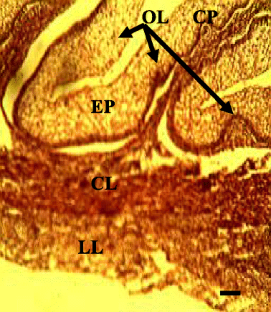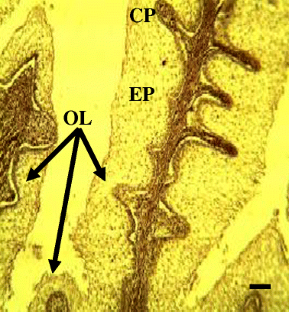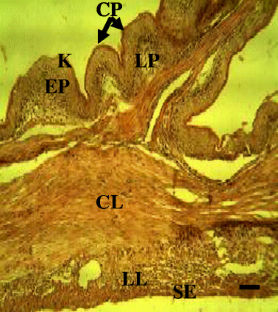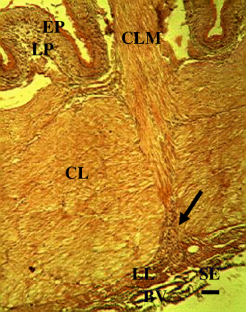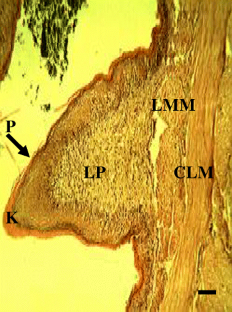 References
Bacha W. J. and L. M. Wood 1990. Digestive System in: Colour Atlas of Veterinary Histology. Williams and Wilkin Baltimore pp. 111–150.

Banks W.J. 1993. Digestive System I-Alimentary canal In: Applied Veterinary Histology 3rd edition Mosby Year Book Inc. Philadelphia pp. 326–359.

Chibuzo G. A. 2006. The teeth in: Ruminant Dissection Guide: A Regional Approach in the Goats. 2nd revised ed. Beth-Bekka Academic Publishers, Maiduguri Nigeria, pp 59–61.

Church D.C. 1969. Digestive Physiology and Nutrition of Ruminants. O.S.U. Book Stores Inc. Corvallis.

Church D.C. 1976. Digestive Physiology and Nutrition vol.1 2nd Edition O.S.U. Book Stores Inc. Corvallis.

Clauss M., Hofmann R.R., Hummel J., Adamczewski J., Nygren K., Pitra C., Streich W.J., and Reese S. 2006. Macroscopic anatomy of the omasum of free – ranging moose (Alces alces) and muskoxen (Ovibos moschatus) and a comparison of the omasal surface area in 34 ruminant species. J Zoo 270(2):346–358.

Dyce K.M., Sack W.O., Wensing C.J.B. 2002. The abdomen of ruminants in: Textbook of Veterinary Anatomy (3rd edition). W. B. Saunders Co. Philadelphia pp 666–690.

Gerneke W.H. 1989. The digestive system in: Veterinary Histology 2nd edition. Onderstepoort: pp 131–166

Green E.D., Baker C. 1996. The surface morphology of the African goat. J. S. Afr. Vet Assoc. 67(3):117–122.

Habel R.E. 1975. Ruminant digestive system in: Sisson and Grossman The Anatomy of Domestic Animals R. Getty 5th edition W.B. Saunders & Co Philadelphia pp 861–915.

Huh C.-K., Kim C.-S., Jung S.-H., Kim M.-K. 1995. Development on the omasum of fetuses and neonates in Korean native goats. Korean J. Vet Res 35(1): 1–9.

Ihemelandu E.C. 1998. Oral cavity, dentition and sinuses in: Laboratory Guide. Comparative Anatomy of Domestic Animals. Gross Veterinary Anatomy -Splanchnology. University of Nigeria, Nsukka pp 34–41.

Johnston R.P., Kesler E.M., McCarthy R.D. 1961. Absorption of organic acids from the omasum J. Diary Sci. 44: 331–339.

Kamler J. 2001. Morphological variability of forestomach mucosal membrane in red deer, fallow deer, roe deer and mouflon, Small Rum. Res. 41(2):101–107.

Lentle R.G., Stafford K.J., and Handerson I.M. 1998. Omasal anatomy in New Zealand fallow deer: an exploratory multivariate analysis. Aust. J. Agric. Res. 43(6): 1429–1440.

Lubis D., O'shea J.D. 1978. Development of the omasum in sheep. Acta. Anat. 100: 400–410.

Mathiesen S.D., Vader M.A., Readergard V.B., Sormo W., Haga O.E., Tyler N.J., Hofmann R.R. 2000. Functional anatomy of the omasum in high arctic svalbard reindeer (Rangifer tarandus ptatyrhynchus) and Norwegian reindeer (Rangifer tarandus tarandus). Acta Vet Scand. 41(1): 25–40.

Nwaogu I.C. 2007. Morphological Studies on the Development of the Gastrointestinal Tract in West African dwarf Goats. PhD Thesis. Department of Veterinary Anatomy, University of Nigeria, Nsukka. p74.

Redondo E., Franco A.J., Masot A.J. 2005. Morphometric and immunohistochemical study of the omasum of red deer during prenatal development J. Anat. 206(6): 543–555.

Richardson C. 1980. The development of the conceptus in: Veterinary Reproduction and Obstetrics by Arthur G. H, Noakes D. E, Pearson H. and Parkinson T. J. 7th Edition W. B. Saunders Co. London pp. 51–62.

Russel A.J., Goddard P.J. 1995. Pregnancy diagnosis and fetal number determination in small ruminants in: Veterinary Ultrasonography. CAB International, Wallingford, Oxon pp 257–274.

Stafford K.J., Stafford Y.M. 1993. The anatomy of the omasum of some Zambian game species. Anat. Histol. Embryol. 22(4): 342–347.

Wardrop I.D. 1961. Some preliminary observations on the histological development of the fore-stomachs of the lamb I. Histological changes due to age in the period from 46 days of fetal life to 77 days of postnatal life J. Agric. Sci. 57: 335–341.

Yamamoto Y., Kitamura N., Yamada J., Yamashita T. 1991. Muscular architecture in the omasal laminae of cattle and sheep. Vet. Res. Comm. 15(4): 249–256.

Yamamoto Y., Kitamura N., Yamata J., Yamashita T. 1993. Three-dimensional architecture of the subepithelial connective tissue in the omasal laminae of sheep and cattle. Acta Anat. 146(4): 238–243

Yamamoto Y., Kitamura N., Yamada J., Andren A., Yamashita T. 1994. Morphological study of the surface structure of the omasal laminae in cattle, sheep and goats. Anat. Histol. Embryol. 232: 166–176
About this article
Cite this article
Nwaogu, C.I., Ezeasor, N.D. Studies on the development of omasum in west african dwarf goats (Capra hircus). Vet Res Commun 32, 543–552 (2008). https://doi.org/10.1007/s11259-008-9056-8
Received:

Accepted:

Published:

Issue Date:
Keywords
Adult WAD goats

Development

Foetuses

Morphology

Neonates

Omasum