Abstract
This paper examines whether high atmospheric nitrogen deposition affects aboveground persistence of vascular plants. We combined information on local aboveground persistence of vascular plants in 245 permanent plots in the Netherlands with estimated level of nitrogen deposition at the time of recording. Aboveground persistence of vascular plants was studied using two types of survival statistic technique: Kaplan–Meier analysis and Cox' regression. We expected a link between nitrogen deposition and loss of plant species due to intensified herbivory or other forms of tissue loss that would lead to diminishing local aboveground persistence. This could not be detected. In contrast, a positive relation was found between local aboveground persistence of plants and high levels of ammonia deposition. This result is considered to be an indication of lower colonization access, for example due to limited space (e.g. the chance of successful establishment of individuals from new species is lower). The results are discussed in relation to the extremely high levels of nitrogen deposition in the studied plots. This study provides an indication that management practices aiming for restoration of colonization access (e.g. mowing, grazing and sod cutting) are vital under heavily eutrophied conditions.
This is a preview of subscription content, log in to check access.
Access options
Buy single article
Instant access to the full article PDF.
US$ 39.95
Price includes VAT for USA
Subscribe to journal
Immediate online access to all issues from 2019. Subscription will auto renew annually.
US$ 199
This is the net price. Taxes to be calculated in checkout.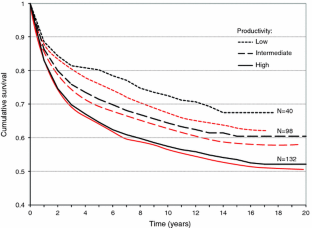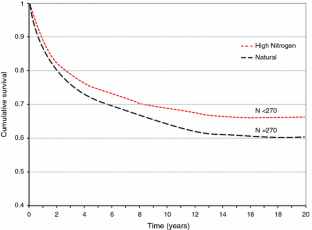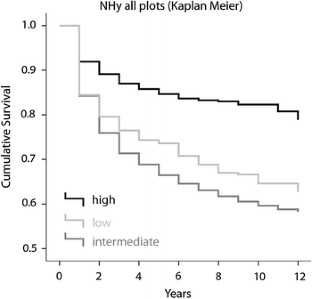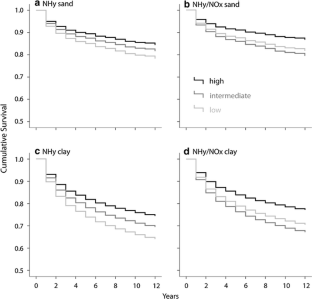 References
Bobbink R, Braun S, Nordin A, Power S, Schütz K, Strengbom J, Weijters M, Tomassen H (2011) Review and revision of empirical critical loads and dose-response relationships. National Institute for Public Health and the Environment (RIVM), Bilthoven

Booy G, Hendriks RJJ, Smulders MJM, van Groenendael JM, Vosman B (2000) Genetic diversity and the survival of populations. Plant Biol 2:379–395

Bressers M, Meelis E, Haccou P, Kruk M (1991) When did it really start or stop: the impact of censored observations on the analysis of duration. Behav Proc 23:1–20

CBS (2012) Statline http://statline.cbs.nl/statweb/. Accessed 20 March 2012

Ellenberg H, Weber HE, Duell R, Wirth V, Werner W (1991) Zeigerwerte von Pflanzen in Mitteleuropa. Verlag Erich Goltze, Goettingen

Falkengren-Grerup U (1995) Long-term changes in flora and vegetation in deciduous forests of southern Sweden. Ecol Bull 44:215–226

Hendriks RJJ, de Boer NJ, van Groenendael JM (1999) Comparing the preferences of three herbivore species with resistance traits of 15 perennial dicots: the effects of phylogenetic constraints. Plant Ecol 143:141–152

Hendriks RJJ, Luijten L, van Groenendael JM (2009) Context-dependent defence in terrestrial plants: the effects of light and nutrient availability on plant resistance against herbivory. Entomologia Experimenalis et Applicata 131:233–242

Maskell LC, Smart SM, Bullock JM, Thompson K, Stevens CJ (2009) Nitrogen deposition causes widespread loss of species richness in British habitats. Glob Change Biol 16:671–679. doi:10.1111/j.1365-2486.2009.02022.x

McClean CJ, van den Berg LJL, Ashmore MR, Preston CD (2011) Atmospheric nitrogen deposition explains patterns of plant species loss in the UK. Glob Change Biol 17:2882–2892

Noordijk H (2007) Nitrogen in the Netherlands over the past five centuries. In: Monteny GJ, Hartung E, van den Top M, Starmans D (eds) Ammonia conference, abstract book. Wageningen Academic Publishers, Wageningen

Noordijk H, van der Hoek KW (in prep.) N deposition in the Netherlands from 1500 till present. National Environmental Assessment Agency, Bilthoven, the Netherlands

Ozinga WA, Hennekens SM, Schaminée JHJ, Smits NAC, Bekker RM, Römermann C, Klimeš L, Bakker JP, van Groenendael JM (2007) Local aboveground persistence of vascular plants: Life-history trade-offs and environmental constraints. J Veg Sci 18:489–497

Ozinga WA, Römermann C, Bekker RM, Tamis WLM, Prinzing A, Schaminée JHJ, Hennekens S, Thompson K, Poschlod P, Kleyer M, Bakker JP, van Groenendael JM (2009) Dispersal failure contributes to plant losses in NW Europe. Ecol Lett 12:66–74

Schaminée JHJ, Hennekens SM, Ozinga WA (2012) The Dutch National Vegetation Database. Biodivers Ecol 4:201–209

Smits NAC, Schaminée JHJ, van Duuren L (2002) 70 years of permanent plot research in The Netherlands. Appl Veg Sci 5:121–126

Stevens CJ, Dise NB, Mountford JO, Gowing DJ (2004) Impact of nitrogen deposition on the species richness of grasslands. Science 303:1876–1879

Stolk AP, van Zanten MC, Noordijk H, van Jaarsveld JA, van Pul WAJ (2009) Meetnet Ammoniak in Natuurgebieden, Meetresultaten 2005–2007. National Institute for Public Health and the Environment (RIVM). Report 680710001/2009, Bilthoven, the Netherlands

Tamis WLM, van't Zelfde M, van der Meijden R, Groen CLG, Udo de Haas HA (2005) Ecological interpretation of changes in the Dutch flora in the 20th century. Biol Conserv 125:211–224

Van den Berg LJL, Peters CJH, Ashmore MR, Roelofs JGM (2008) Reduced nitrogen has a greater effect than oxidized nitrogen on dry heathland vegetation. Environ Pollut 154:359–369. doi:10.1016/j.envpol.2007.11.027

Van Tongeren O, Gremmen N, Hennekens S (2008) Assignment of relevés to pre-defined classes by supervised clustering of plant communities using a new composite index. J Veg Sci 19:525–536

Velders GJM, Aben JMM, Diederen HSMA, Drissen E, Geilenkirchen GP, Jimmink BA, Koekoek AF, Koelemeijer RBA, Matthijsen J, Peek CJ, van Rijn FJA, de Vries WJ (2010) Concentratiekaarten voor grootschalige luchtverontreiniging in Nederland; Rapportage 2010. National Environmental Assessment Agency (PBL), The Hague/Bilthoven

Zens MS, Peart DR (2003) Dealing with death data: individual hazards, mortality and bias. Trends Ecol Evol 18:366–373
Electronic supplementary material
Below is the link to the electronic supplementary material.
About this article
Cite this article
Hendriks, R.J.J., Ozinga, W.A., van den Berg, L.J.L. et al. Aboveground persistence of vascular plants in relationship to the levels of airborne nutrient deposition. Plant Ecol 215, 1277–1286 (2014). https://doi.org/10.1007/s11258-014-0386-z
Received:

Accepted:

Published:

Issue Date:
Keywords
Vegetation change

Competition

Eutrophication

Ammonia

Nitrogen oxides

Herbivores

Soil type

Management practice