Abstract
Drought perturbation driven by the El Niño Southern Oscillation (ENSO) is a principal stochastic variable determining the dynamics of lowland rain forest in S.E. Asia. Mortality, recruitment and stem growth rates at Danum in Sabah (Malaysian Borneo) were recorded in two 4-ha plots (trees ≥ 10 cm gbh) for two periods, 1986–1996 and 1996–2001. Mortality and growth were also recorded in a sample of subplots for small trees (10 to <50 cm gbh) in two sub-periods, 1996–1999 and 1999–2001. Dynamics variables were employed to build indices of drought response for each of the 34 most abundant plot-level species (22 at the subplot level), these being interval-weighted percentage changes between periods and sub-periods. A significant yet complex effect of the strong 1997/1998 drought at the forest community level was shown by randomization procedures followed by multiple hypothesis testing. Despite a general resistance of the forest to drought, large and significant differences in short-term responses were apparent for several species. Using a diagrammatic form of stability analysis, different species showed immediate or lagged effects, high or low degrees of resilience or even oscillatory dynamics. In the context of the local topographic gradient, species' responses define the newly termed perturbation response niche. The largest responses, particularly for recruitment and growth, were among the small trees, many of which are members of understorey taxa. The results bring with them a novel approach to understanding community dynamics: the kaleidoscopic complexity of idiosyncratic responses to stochastic perturbations suggests that plurality, rather than neutrality, of responses may be essential to understanding these tropical forests. The basis to the various responses lies with the mechanisms of tree-soil water relations which are physiologically predictable: the timing and intensity of the next drought, however, is not. To date, environmental stochasticity has been insufficiently incorporated into models of tropical forest dynamics, a step that might considerably improve the reality of theories about these globally important ecosystems.
This is a preview of subscription content, log in to check access.
Access options
Buy single article
Instant access to the full article PDF.
US$ 39.95
Price includes VAT for USA
Subscribe to journal
Immediate online access to all issues from 2019. Subscription will auto renew annually.
US$ 199
This is the net price. Taxes to be calculated in checkout.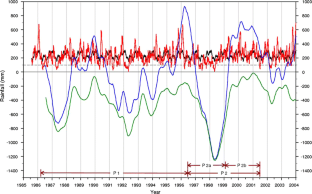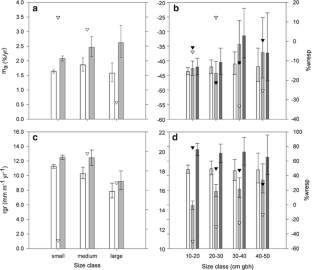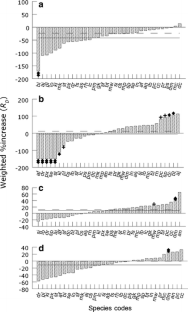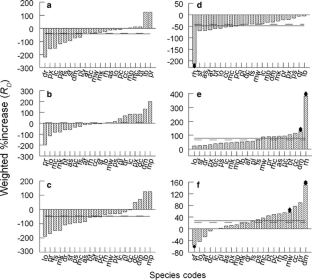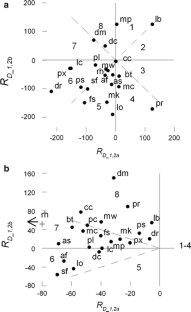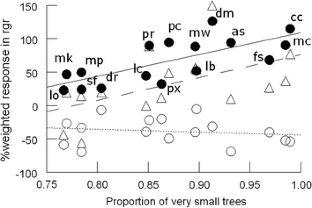 References
Alder D (1996) Growth modelling for mixed tropical forests. Forestry Papers No. 30. (Oxford Forestry Institute, Oxford. Beaman RS, Beaman JH, Marsh CW, Woods PV (1985) Drought and forest fires in Sabah in 1983. Sabah Soc J 8:10–30

Bell G (2005) The co-distribution of species in relation to the neutral theory of community ecology. Ecology 86:1757–1770. doi:10.1890/04-1028

Bell G, Lechowicz MJ, Waterway MJ (2006) The comparative evidence relating to functional and neutral interpretations of biological communities. Ecology 87:1378–1386. doi:10.1890/0012-9658(2006)87[1378:TCERTF]2.0.CO;2

Benjamini Y, Hochberg Y (1995) Controlling the false discovery rate: a practical and powerful approach to multiple testing. J R Stat Soc B 57:289–300

Botkin DB, Sobel MJ (1975) Stability in time-varying ecosystems. Am Nat 109:625–646. doi:10.1086/283034

Brünig EF (1969) On the seasonality of droughts in the lowlands of Sarawak (Borneo). Erdkunde 2:127–133

Brünig EF (1971) On the ecological significance of drought in the equatorial wet evergreen (rain) forest of Sarawak (Borneo). In: Flenley JR (ed) Transactions of the 1st symposium on Malesian ecology. Geography Department, University of Hull, UK, pp 66–97

Cane MA (2005) The evolution of El Niño, past and future. Earth Planet Sci Lett 230:227–240. doi:10.1016/j.epsl.2004.12.003

Chatfield C (2004) The analysis of time series, 6th edn. Chapman and Hall, London, UK

Chave J (2004) Neutral theory and community ecology. Ecol Lett 7:241–253. doi:10.1111/j.1461-0248.2003.00566.x

Chesson PL (1982) The stabilizing effect of a random environment. J Math Biol 15:1–36. doi:10.1007/BF00275786

Chesson P, Huntly N (1997) The roles of harsh and fluctuating conditions in the dynamics of ecological communities. Am Nat 150:519–553. doi:10.1086/286080

Christensen JH, Hewitson B, Busuioc A, Chen A, Gao X, Held I, et al. (2007) Regional climate projections, Chap. 11. In: Solomon S, Qin D, Manning M, Chen Z, Marquis M, Averyt K, et al. (eds.), Climate change 2007: the physical science basis. Contribution of working group I to the fourth assessment report of the intergovernmental panel on climate change. Cambridge University Press, Cambridge, UK, pp 847–940

Condit R, Hubbell SP, Foster RB (1995) Mortality rates of 205 neotropical tree and shrub species and the impact of a severe drought. Ecol Monogr 65:419–439. doi:10.2307/2963497

Condit R, Hubbell SP, Foster RB (1996) Changes in tree species abundance in a neotropical forest: impact of climate change. J Trop Ecol 12:231–256

Condit R, Aguilar S, Hernandez A, Perez R, Lao S, Angehr G et al (2004) Tropical forest dynamics across a rainfall gradient and the impact of an El Nino dry season. J Trop Ecol 20:51–72. doi:10.1017/S0266467403001081

DeAngelis DL, Waterhouse JC (1987) Equilibrium and nonequilibrium concepts in ecological models. Ecol Monogr 57:1–21. doi:10.2307/1942636

Engelbrecht BMJ, Comita LS, Condit R, Kursar TA, Tyree MT, Turner BL et al (2007) Drought sensitivity shapes species distribution patterns in tropical forests. Nature 447:80–82. doi:10.1038/nature05747

Gibbons JM (1998) Water relations, phenology and drought adaptation of understorey trees in tropical lowland rain forest. PhD thesis, University of Stirling, Scotland, UK

Gibbons JM, Newbery DM (2003) Drought avoidance and the effect of local topography on trees in the understorey of Bornean lowland rain forest. Plant Ecol 164:1–18. doi:10.1023/A:1021210532510

Grubb PJ (1977) The maintenance of species-richness in plant communities: the importance of the regeneration niche. Biol Rev Camb Philos Soc 52:107–145. doi:10.1111/j.1469-185X.1977.tb01347.x

Holm S (1979) A simple sequential rejective multiple test procedure. Scand J Stat 6:65–70

Hubbell SP (2001) The unified neutral theory of biodiversity and biogeography. Princeton University Press, Princeton, USA

Hubbell SP (2005) Neutral theory in community ecology and the hypothesis of functional equivalence. Funct Ecol 19:166–172. doi:10.1111/j.0269-8463.2005.00965.x

Hubbell SP (2006) Neutral theory and the evolution of ecological equivalence. Ecology 87:1387–1398. doi:10.1890/0012-9658(2006)87[1387:NTATEO]2.0.CO;2

Hulme M, Viner D (1998) A climate change scenario for the tropics. Clim Change 39:145–176. doi:10.1023/A:1005376007729

Huston MA (1979) General hypothesis of species diversity. Am Nat 113:81–101. doi:10.1086/283366

Huston MA (1994) Biological diversity: the coexistence of species on changing landscapes. Cambridge University Press, Cambridge, UK

Ives AR (1995) Measuring resilience in stochastic systems. Ecol Monogr 65:217–233. doi:10.2307/2937138

Ives AR, Carpenter SR (2007) Stability and diversity of ecosystems. Science 317:58–62. doi:10.1126/science.1133258

Lingenfelder M (2005) Rain forest dynamics and response to drought in a Bornean primary lowland dipterocarp forest. PhD thesis. University of Bern, Switzerland. http://www.stub.unibe.ch/download/eldiss/05lingenfelder_m.pdf

Malhi Y, Wright J (2004) Spatial patterns and recent trends in the climate of tropical rainforest regions. Philos T R Soc B 359:311–329. doi:10.1098/rstb.2003.1433

Malhi Y, Pegoraro E, Nobre AD, Pereira MGP, Grace J, Culf AD et al (2002) Energy and water dynamics of a central Amazonian rain forest. J Geophys Res-Atmos 107:D20–D34. doi:10.1029/2001JD000623

Manly B (1997) Randomization, bootstrap and Monte Carlo methods in biology. Chapman and Hall, London, UK

Marsh CW, Greer AG (1992) Forest land-use in Sabah, Malaysia: an introduction to the Danum Valley. Philos T R Soc B 335:331–339. doi:10.1098/rstb.1992.0025

May RM (1974) Stability and complexity in model ecosystems. Princeton University Press, Princeton, USA

McPhaden MJ (1999) Genesis and evolution of the 1997–98 El Niño. Science 283:950–954. doi:10.1126/science.283.5404.950

McPhaden MJ, Zebiak SE, Glantz MH (2006) ENSO as an integrating concept in earth science. Science 314:1740–1745. doi:10.1126/science.1132588

Meehl GA, Stocker TF, Collins WD, Friedlingstein P, Gaye AT, Gregory JM, et al. (2007) Global climate projections, Chap. 10. In: Solomon S, Qin D, Manning M, Chen Z, Marquis M, Averyt K, et al. (eds) Climate change 2007: the physical science basis. Contribution of working group I to the fourth assessment report of the intergovernmental panel on climate change. Cambridge University Press, Cambridge, UK, pp 747–845

Moran MD (2003) Arguments for rejecting the sequential Bonferroni in ecological studies. Oikos 100:403–405. doi:10.1034/j.1600-0706.2003.12010.x

Nakagawa M, Tanaka K, Nakashizuka T, Ohkubo T, Kato T, Maeda T et al (2000) Impact of severe drought associated with the 1997–1998 El Niño in a tropical forest in Sarawak. J Trop Ecol 16:355–367. doi:10.1017/S0266467400001450

Nelson W (1982) Applied life data analysis. Wiley, NewYork, USA

Newbery DM, Lingenfelder M (2004) Resistance of a lowland rain forest to increasing drought intensity in Sabah, Borneo. J Trop Ecol 20:613–624. doi:10.1017/S0266467404001750

Newbery DM, Campbell EJF, Lee YF, Ridsdale CE, Still MJ (1992) Primary lowland dipterocarp forest at Danum Valley, Sabah, Malaysia: structure, relative abundance and family composition. Philos T R Soc B 335:341–356. doi:10.1098/rstb.1992.0026

Newbery DM, Campbell EJF, Proctor J, Still MJ (1996) Primary lowland dipterocarp forest at Danum Valley, Sabah, Malaysia. Species composition and patterns in the understorey. Vegetatio 122:193–220. doi:10.1007/BF00044700

Newbery DM, Clutton-Brock TH, Prance GT (1999a) Changes and disturbance in tropical rainforest in South-East Asia. Imperial College Press, London, UK

Newbery DM, Kennedy DN, Petol GH, Madani L, Ridsdale CE (1999b) Primary forest dynamics in lowland dipterocarp forest at Danum Valley, Sabah, Malaysia, and the role of the understorey. Philos T R Soc B 354:1763–1782. doi:10.1098/rstb.1999.0519

Payne RW (ed) (2000) GENSTAT reference manual. Lawes Agricultural Trust, Rothamsted, UK

Phillips OL, Hall P, Gentry AH, Sawyer SA, Vásquez R (1994) Dynamics and species richness of tropical rain forests. Proc Natl Acad Sci USA 91:2805–2809. doi:10.1073/pnas.91.7.2805

Potts MD (2003) Drought in a Bornean ever-wet rain forest. J Ecol 91:467–474. doi:10.1046/j.1365-2745.2003.00779.x

Purves DW, Pacala SW (2005) Ecological drift in niche-structured communities: neutral pattern does not imply neutral process. In: Burslem DRFP, Pinard M, Hartley S (eds) Biotic interactions in the tropics. Cambridge University Press, Cambridge, UK, pp 103–138

Sheil D, May RM (1996) Mortality and recruitment rate evaluations in heterogeneous tropical forests. J Ecol 84:91–100. doi:10.2307/2261703

Sheil D, Burslem DFRP, Alder D (1995) The interpretation and misinterpretation of mortality rate measures. J Ecol 83:331–333. doi:10.2307/2261571

Shugart HH (1998) Terrestrial ecosystems in changing environments. Cambridge University Press, Cambridge, UK

S-Plus 6 (2001) Guide to statistics. Insightful Corporation. Seattle, Washington, USA

Steele JH (1985) A comparison of terrestrial and marine ecological systems. Nature 313:355–358. doi:10.1038/313355a0

Timmermann A, Oberhuber J, Bacher A, Esch M, Latif M, Roeckner E (1999) Increased El Niño frequency in a climate model forced by future greenhouse warming. Nature 398:694–697. doi:10.1038/19505

Timmermann A, Jin FF, Collins M (2004) Intensification of the annual cycle in the tropical Pacific due to greenhouse warming. Geophys Res Lett 31:L12208. doi:10.1029/2004GL019442

Trenberth KE (1997) The definition of El Niño. Bull Am Meteorol Soc 78:2771–2777. doi:10.1175/1520-0477(1997)078<2771:TDOENO>2.0.CO;2

Trenberth KE, Hoar TJ (1997) El Niño and climate change. Geophys Res Lett 24:3057–3060. doi:10.1029/97GL03092

Vasseur DA, Yodzis P (2004) The color of environmental noise. Ecology 85:1146–1152. doi:10.1890/02-3122

Walsh RPD (1996a) Drought frequency changes in Sabah and adjacent parts of northern Borneo since the late nineteenth century and possible implications for tropical rain forest dynamics. J Trop Ecol 12:385–407

Walsh RPD (1996b) Climate. In: Richards PW (main author) The tropical rain forest: an ecological study. Cambridge University Press, Cambridge, UK, pp 159–236

Walsh RPD, Newbery DM (1999) The ecoclimatology of Danum, Sabah, in the context of the world's rainforest regions, with particular reference to dry periods and their impact. Philos T R Soc B 354:1869–1883. doi:10.1098/rstb.1999.0528

Westfall PH, Young SS (1993) Resampling-based multiple testing. Wiley, New York, USA

Woods P (1989) Effects of logging, drought, and fire on structure and composition of tropical forests in Sabah, Malaysia. Biotropica 21:290–298. doi:10.2307/2388278
Acknowledgements
We are grateful to the Danum Valley Management Committee and the Economic Planning Unit, Prime Minister's Office, Malaysia, for permission to undertake this research; I. and S. Samat, J. Hanapi and N. Majid for recent field assistance; R. C. Ong (Sabah Forest Department) and G. Reynolds (Royal Society S.E. Asia Rain Forest Research Programme) for facilitating the work locally; E. J. F. Campbell, A. Hämmerli, D. N. Kennedy, G. H. Petol and M. J. Still of the 1986–1999 enumeration teams; C. E. Ridsdale (Rijksherbarium, Leiden) and L. Madani (SFD Herbarium, Sandakan) for tree identifications, especially the 2001 recruits; and R. P. D. Walsh for access to the Danum climate records. The research was funded by the Swiss National Science Foundation (grant nr 31–59088). This paper is a contribution to the Royal Society S. E. Asian Rain Forest Programme.
Appendices
Appendix 1
Climate
The low precipitation events at Danum 1985–2003
| Eventa | Start | End | Duration (d) | DEFARH (mm)b |
| --- | --- | --- | --- | --- |
| 1 | 8/30/86 | 5/1/88 | 610 | −905.1 |
| 2 | 11/7/88 | 12/7/88 | 31 | −38.1 |
| 3 | 2/13/89 | 2/20/89 | 8 | −7.5 |
| 4 | 3/29/89 | 5/13/89 | 44 | 48.9 |
| 5 | 6/1/89 | 6/6/89 | 6 | n.a.c |
| 6 | 10/23/90 | 3/23/93 | 883 | −1,566.9 |
| 7 | 6/18/93 | 6/3/94 | 351 | −357.3 |
| 8 | 6/15/94 | 6/23/94 | 9 | −65.8 |
| 9 | 9/15/94 | 9/23/94 | 5 | −17.8 |
| 10 | 10/25/94 | 11/1/94 | 6 | −28.5 |
| 11 | 4/2/95 | 5/27/95 | 56 | −8.6 |
| 12 | 6/29/95 | 8/13/95 | 44 | −91.8 |
| 13 | 1/18/97 | 4/15/99 | 818 | −1,846.0 |
| 14 | 3/18/02 | 6/26/02 | 101 | −25.4 |
| 15 | 7/10/02 | 9/2/02 | 54 | 21.7 |
| 16 | 11/1/02 | 11/25/02 | 23 | −73.9 |
| 17 | 12/4/02 | 3/26/03 | 112 | −126.4 |
| 18 | 6/27/03 | 6/29/03 | 3 | 9.8 |
| 19 | 9/3/03 | 9/26/03 | 24 | 17.0 |
Appendix 2
Trees
Appendix 2(a) Sample sizes at the start of the periods P1 and P2 (n 86, n 96) and corresponding numbers of valid trees (nv P1, nv P2) for the calculation of annualized mortality (m a; % year−1) and recruitment (r a; % year−1) rates, and relative (rgr; mm m−1 year−1) growth rates, in periods P1 and P2 for the 34 most abundant species (and their families) at Danum
Species
Family*
m a and r a
rgr
n 86
n 96
nv P1
nv P2
Alangium javanicum
Alan
101
91
69
60
Antidesma neurocarpum
Euph
119
100
77
70
Aporosa falcifera
Euph
261
238
157
143
Ardisia sanguinolenta
Myrs
568
591
430
444
Baccaurea tetrandra
Euph
250
233
189
168
Barringtonia lanceolata
Lecy
141
147
129
120
Chisocheton sarawakanus
Meli
155
150
116
105
Cleistanthus contractus
Euph
289
273
223
212
Dacryodes rostrata
Burs
153
145
130
118
Dimorphocalyx muricatus
Euph
840
801
667
645
Dysoxylum cyrtobotryum
Meli
170
155
129
122
Fordia splendidissima
Legu
520
543
394
414
Gonystylus keithii
Thym
121
126
104
101
Knema latericia
Myri
141
166
128
140
Lithocarpus nieuwenhuisii
Faga
125
115
94
70
Litsea caulocarpa
Laur
322
319
197
215
Litsea ochracea
Laur
163
147
115
95
Lophopetalum beccarianum
Cela
234
267
200
221
Madhuca korthalsii
Sapo
508
532
433
429
Mallotus penangensis
Euph
204
233
172
196
Mallotus wrayi
Euph
2,268
2,207
1,781
1,723
Maschalocorymbus corymbosus
Rubi
403
335
245
243
Parashorea malaanonan
Dipt
149
133
111
93
Pentace laxiflora
Tili
240
214
163
145
Polyalthia cauliflora
Anno
324
302
271
258
Polyalthia rumphii
Anno
141
138
119
119
Polyalthia sumatrana
Anno
222
221
192
186
Polyalthia xanthopetala
Anno
241
223
172
156
Reinwardtiodendron humile
Meli
262
221
166
140
Shorea fallax
Dipt
371
395
264
298
Shorea johorensis
Dipt
197
157
82
72
Shorea parvifolia
Dipt
206
170
124
104
Syzygium elopurae
Myrt
134
120
100
97
Syzygium tawaense
Myrt
124
120
85
74
Totals
 
10,667
10,328
8,028
7,796
Appendix 2(b) Sample sizes at the starts of period P1 (n 86) and sub-periods P2a and P2b (n 96, n 99) and corresponding numbers of valid trees (nv P1, nv P2a , nv P2b ) for the calculation of annualized mortality rates (m a; % year−1), and relative growth rates (rgr, mm m−1 year−1), for the 22 most abundant species within subplots at Danum
Species
m a
rgr
n 86
n 96
n 99
nv P1
nv P2a
nv P2b
Aporosa falcifera
74
65
62
57
54
57
Ardisia sanguinolenta
166
138
130
125
114
109
Baccaurea tetrandra
76
66
62
57
52
55
Cleistanthus contractus
118
103
97
85
75
86
Dacryodes rostrata
58
54
48
51
45
40
Dimorphocalyx muricatus
276
250
236
227
209
213
Dysoxylum cyrtobotryum
53
41
36
39
32
32
Fordia splendidissima
157
134
122
119
105
101
Litsea caulocarpa
105
72
56
66
52
46
Litsea ochracea
60
49
45
47
42
35
Lophopetalum beccarianum
71
66
63
64
60
56
Madhuca korthalsii
112
103
98
97
89
86
Mallotus penangensis
57
48
45
48
44
44
Mallotus wrayi
713
612
573
569
517
493
Maschalocorymbus corymbosus
120
80
71
65
58
52
Pentace laxiflora
58
36
31
34
27
26
Polyalthia cauliflora
123
108
104
104
97
94
Polyalthia rumphii
53
48
47
46
45
41
Polyalthia sumatrana
50
43
36
45
35
31
Polyalthia xanthopetala
59
42
32
41
30
26
Reinwardtiodendron humile
76
55
48
49
42
40
Shorea fallax
85
64
55
62
51
43
Totals
2,720
2,277
2,097
2,097
1,875
1,806
Appendix 3
Tests
Appendix 3(a) Means (±SE) of 34-spp pair-wise correlations (n = 528) for each of four dynamics variables and % variance accounted for by first three axes of corresponding principal components analyses
|   | Coefficient r | 1* | 2 | 3 |
| --- | --- | --- | --- | --- |
| m a | −0.014358 ± 0.000732 | 3.48 | 3.41 | 3.35 |
| r a | −0.014434 ± 0.000738 | 3.49 | 3.43 | 3.41 |
| rgr | −0.014838 ± 0.000778 | 3.49 | 3.39 | 3.35 |
| cmp | −0.014510 ± 0.000777 | 3.55 | 3.42 | 3.37 |
Appendix 3(b) Species which had significant differences in their dynamics variables from random expectation adjusted for multiple hypothesis testing: 34 species in plots
Variable
Species codes#
Holm (Sidak) adjusted P
Family-wise P
m a
bl
0.001508
0.0068
r a
af, dr, px,se, st
0.001605
0.0068
kl
0.001767
0.0116
bt,cc
0.001804
0.0220
rgr
dm
0.001508
0.0068
cmp
dm
0.001508
0.0068
Appendix 3(c) Species which had significant differences in their rgr from random expectation adjusted for multiple hypothesis testing: 22 species in subplots
Period
Species codes#
Holm (Sidak) P
Family-wise P
P1-P2a
rh
0.002329
0.0044
P2a-P2b
rh
0.002329
0.0044
dm
0.002440
0.0042
P1-P2b
dm
0.002329
0.0044
mw
0.002440
0.0084
sf
0.002500
0.0400
Appendix 3(d) Bonferroni minimum P-critical values from the step-down FDR procedure which are used in the Bernoulli formula
1.

P1 − P2: m a, 0.0002; r a, 0.0152; rgr, 0.0024; cmp, 0.0024

2.

Rgr: P1 − P2a, 0.0002; P2a − P2b, 0.0002; P1 − P2b, 0.0020
About this article
Cite this article
Newbery, D.M., Lingenfelder, M. Plurality of tree species responses to drought perturbation in Bornean tropical rain forest. Plant Ecol 201, 147 (2009). https://doi.org/10.1007/s11258-008-9533-8
Received:

Accepted:

Published:
Keywords
Dynamics

Ecosystem

El Niño

Resilience

Stem growth

Tree mortality