Abstract
The purposes of this article are to quantify the relationship between epiphytic lichen distribution and macroclimatic variables in the study area and to provide a case study for evaluating the predictive role of epiphytic lichens as bioclimatic indicators. The study was carried out in the Liguria region (NW-Italy), a small (5432 km2) borderline area, where phytoclimatic features range from the dry Mediterranean to the Alpine in a few kilometers. Epiphytic lichen diversity was sampled using a standardized protocol [Asta et al (2002) In: Nimis et al (eds) Monitoring with lichens: monitoring lichens. Kluwer, Dordrecht]. Abundance of the species in the sampling sites was related to macroclimatic parameters (yearly average temperature and rainfall) and non-parametric multivariate models were calculated to find significative relationships among predictive and response variables. A total of 59 species showed highly significant relation with macroclimatic parameters. Four groups were selected, by means of a cluster analysis, related to four climatic niches (warm-humid, cold-humid, mesothermic-humid, warm-dry). Distributional pattern of the groups in the survey area showed a good correspondence with the bioclimatic units of Liguria region described by Nimis [(2003) Checklist of the Lichens of Italy 3.0. University of Trieste, Dept of Biology. http://www.dbiodbs.univ.trieste.it. Cited 1 Jun 2006]. A significant subset of epiphytic lichen species in the study area have been proved to be efficient bioclimatic indicator and it is supposed to give good results to monitor climatic changes, in a long-term perspective.
This is a preview of subscription content, log in to check access.
Access options
Buy single article
Instant access to the full article PDF.
US$ 39.95
Price includes VAT for USA
Subscribe to journal
Immediate online access to all issues from 2019. Subscription will auto renew annually.
US$ 199
This is the net price. Taxes to be calculated in checkout.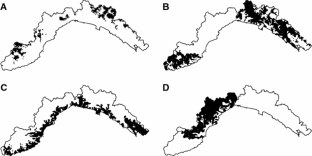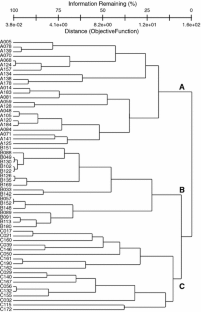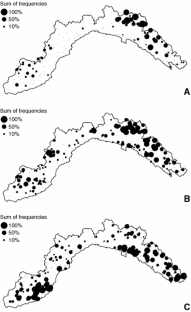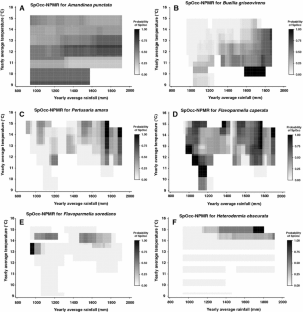 References
Asta J, Erhard W, Ferretti M et al (2002) Mapping lichen diversity as an indicator of environmental quality. In: Nimis PL, Scheidegger C, Wolseley P (eds) Monitoring with lichens: monitoring lichens. Kluwer, Dordrecht

Barkman JJ (1958) Phytosociology and Ecology of Cryptogamic Epiphytes. Van Gorcum, Assen

Baruffo L, Tretiach M (2005) Variazioni stagionali dei parametri di fluorescenza clorofilliana in licheni lungo un gradiente altitudinale. Not Soc Lich Ital 18:20–21

Beebee TJC (1995) Amphibian breeding and climate. Nature 374:219–220

Bowman AW, Azzalini A (1997) Applied smoothing techniques for data analysis. Clarendon Press, Oxford

Brunialti G, Giordani P (2003) Variability of lichen diversity in a climatically heterogeneous area (Liguria, NW Italy). Lichenologist 35:55–69

Buzzi A, Fantini M, Malguzzi P et al (1994) Validation of Limited Area Model in cases of Mediterranean cyclogenesis: surface fields and precipitation scores. Meteorol Atmos Phys 53:137–153

Caviglia AM, Modenesi P (1993) Oxidative stress and ascorbic acid contents in Parmotrema reticulatum and Parmelia sulcata thalli. Lichenologist 31:105–110

Caviglia AM, Nicora P, Giordani P et al (2001) Oxidative stress and usnic acid content in Parmelia caperata and Parmelia soredians (Lichenes). Il Farmaco 56:379–380

Coxson DS, Coyle M (2003) Niche partitioning and photosynthetic response of alectorioid lichens from subalpine spruce-forest in north-central British Columbia, Canada: the role of canopy microclimate gradients. Lichenologist 35:157–175

Crick HQP, Dudley C, Glue DE et al (1997) UK birds are laying eggs earlier. Nature 388:526

Degelius G (1935) Das ozeanische element der Strauch-und Laubflechtenflora von Skandinavien. Acta Phytogeogr Suec 7:1–411

Elzinga CL, Salzer DW, Willoughby JW et al (2001) Monitoring plant and animal populations. Blackwell Scientific Publications, Oxford

Fos S (1998) Líquenes epífitos de los alcornocales ibéricos: correlaciones bioclimáticas, anatómicas y densiométricas con el corcho de reproducción. Guineana 4:1–507

Fos S, Deltoro VI, Calatayud A et al (1999) Changes in water economy in relation to anatomical and morphological characteristics during thallus development in Parmelia acetabulum. Lichenologist 31:375–387

Gignac LD (2001) Bryophytes as indicators of climate change. Bryologist 104:410–420

Giordani P (2006) Variables influencing the distribution of epiphytic lichens in heterogeneous areas: a case-study for Liguria (NW-Italy). J Veg Sci 17:195–206

Giordani P (2007) Is the diversity of epiphytic lichens a reliable indicator of air pollution? A case study from Italy. Env Poll 146:317–323

Goward T, Spribille T (2005) Lichenological evidence for the recognition of inland rain forests in western North America. J Biogeogr 32:1209–1219

Hauck M, Spribille T (2005) The significance of precipitation and substrate chemistry for epiphytic lichen diversity in spruce-fir forests of the Salish Mountains, Montana. Flora 200:547–562

Honegger R (1995) Experimental studies with foliose macrolichens: fungal responses to spatial disturbance at the organismic level and to spatial problems at the cellular level during drought stress events. Can J Bot 73:569–578

Hughes L (2000) Biological consequences of global warming: is the signal already apparent? Trends Ecol Evol 15:56–61

Insarov GE, Semenov SM, Insarova ID (1999) A system to monitor climate change with epilithic lichens. Environ Monitoring Assessment 55:279–298

Jensen M (2002) Measurement of chlorophyll fluorescence in lichens. In: Kranner I, Beckett RP, Varma AK (eds) Protocols in lichenology. culturing, biochemistry, ecophysiology and use in biomonitoring. Springer, Berlin

Kappen L (1988) Ecophysiological Relationships in Different Climatic Regions. In: Galun M (ed) CRC handbook of Lichenology, vol 2. CRC Press, Boca Raton, pp 37–100

Karlsen SR, Elvebakk A (2003) A method using indicators plants to map local climatic variation in the Kangerlussuaq/Scoresby Sund area, East Greenland. J Biogeogr 30:1469–1491

Karlsen SR, Elvebakk A, Johansen B (2005) A vegetation-based method to map climatic variation in the arctic-boreal transition area of Finnmark, north-easternmost Norway. J Biogeogr 32:1161–1186

Kass RE, Raftery AE (1995) Bayes factors. J Am Stat Assoc 90:773–795

Ligurian Regional Council (1999) Piano di risanamento e tutela della qualità dell'aria. Regione Liguria, Genova

Loppi S, Giordani P, Brunialti G et al (2002) Identifying deviations from naturality of lichen diversity for bioindication purposes. In: Nimis PL, Scheidegger C, Wolseley P (eds) Monitoring with lichens: monitoring lichens. Kluwer, Dordrecht

Lücking R (2003) Takhtajan's floristic regions and follicolous lichen biogeography: a compatibility analysis. Lichenologist 35:33–54

McCune B, Mefford MJ (2004) Nonparametric multiplicative habitat modeling. MjM Software, Gleneden Beach

McCune B, Mefford MJ (1999) Multivariate analysis of ecological data. MjM Software, Gleneden Beach

McCune B, Berryman SD, Cissel JH et al (2003) Use of a smoother to forecast occurrence of epiphytic lichens under alternative forest management plans. Ecol Appl 13:1110–1123

McCune B, Dey JD, Peck JE et al (1997) Repeatability of community data: species richness versus gradient scores in large-scale lichen studies. Bryologist 100:40–46

McCune B, Grace JB, Urban DL (2002) Analysis of ecological communities. MjM Software, Gleneden Beach

McCune B (1984) Lichens with oceanic affinities in the Bitterroot Mountains of Montana and Idaho. Bryologist 87:44–50

Menzel A, Estrella N, Fabian P (2001) Spatial and temporal variability of the phenological seasons in Germany from 1951 to 1996. Glob Change Biol 7:657–666

Nash III TH (1996) Lichen biology. Cambridge University Press, Cambridge

Nimis PL (2003) Checklist of the Lichens of Italy 3.0. University of Trieste, Dept of Biology. http://dbiodbs.univ.trieste.it. Cited 1 Jun 2006

Nimis PL, Losi L (1984) Lichens as phytoclimatic indicators in the Trieste Karst. Gortania 5:63–80

Nimis P.L., Martellos S. (2002) ITALIC – The information system on Italian lichens. Bibl Lichenol 82: 271–283

Nimis PL, Tretiach M (1995) The lichens of Italy. A phytoclimatic outline. Cryptog Bot 5:199–208

Nimis PL Tretiach M (2004) Delimiting Tyrrhenian Italy: A lichen foray in the SW part of the peninsula. In: Dobbeler P, Rambold G (eds) Festschrift hannes hartel: contributions to lichenology, pp 453–466

Nimis PL, Scheidegger C, Wolseley P (eds) (2002) Monitoring with lichens – Monitoring lichens. Kluwer, Dordrecht

Pyke CR, Fischer DT (2005) Selection of bioclimatically representative biological reserve systems under climate. Biol Cons 121:429–441

Rose F (1976) Lichenological indicators of age and environmental continuity in woodlands. In: Brown DH, Hawksworth DL, Bailey RH (eds) Lichenology: progress and problems. Academic Press, London, pp 278–307

Rundel PW (1988) Water relation. In: Galun M (ed) CRC handbook of Lichenology, vol 2. CRC Press, Boca Raton, pp 17–36

Sancho LG, Schroeter B, Valladares F (1997) Photosynthetic performance of two closely related Umbilicaria species in central Spain: temperature as a key factor. Lichenologist 29:67–82

Shirazi AM, Muir PM, McCune B (1996) Environmental factors influencing the distribution of the lichens Lobaria oregana and L. pulmonaria. Bryologist 99:12–18

van Dobben HF, Wolterbeek HT, Wamelink GWW et al (2001) Relationship between epiphytic lichens, trace elements and gaseous atmospheric pollutants. Env Poll 112:163–169

van Herk CM (2001) Bark pH and susceptibility to toxic air pollutants as independent causes of changes in epiphytic lichen composition in space and time. Lichenologist 33:419–441

van Herk CM, Aptroot A, van Dobben HF (2002) Long-term monitoring in the Netherlands suggests that lichens respond to global warming. Lichenologist 34:141–154

Walther GR, Post E, Convey P et al (2002) Ecological responses to recent climate change. Nature 416:389–395

Will-Wolf S, Scheidegger C, McCune B (2002) Methods for monitoring biodiversity and ecosystem function. Monitoring scenarios, sampling strategies and data quality. In: Nimis PL, Scheidegger C, Wolseley P (eds) Monitoring with lichens: monitoring lichens. Kluwer, Dordrecht

Wirth V (1991) Zeigerwerte von Flechten. In: Ellenberg H, Weber HE, Düll R et al (eds) Zeigerwerte von P?anzen in Mitteleuropa. Scripta Geobotanica 18 215–237
Acknowledgement
This work has been supported, in part, by Ministero dell'Istruzione, dell'Università e della Ricerca, project F.I.S.R.—M.I.C.E.N.A., 2006.
About this article
Cite this article
Giordani, P., Incerti, G. The influence of climate on the distribution of lichens: a case study in a borderline area (Liguria, NW Italy). Plant Ecol 195, 257–272 (2008). https://doi.org/10.1007/s11258-007-9324-7
Received:

Accepted:

Published:

Issue Date:
Keywords
Distributional pattern

Epiphytic lichen

NPMR

Bioclimatic indicators

Poikilohydric organisms