Abstract
In the era of school accountability, school reform programs aimed at shifting school culture are often implemented in an attempt to increase student achievement as measured by standardized test scores. This ethnographic case study was conducted in Hawk Elementary, a low-performing, high-poverty school. Quantitative and qualitative data collected were analyzed for the purposes of investigating the intersection among school culture, teacher identity, and this type of education reform. Three composite teacher identities in relation to reform emerged from the data: the Believer, the Hopeful, and the Opposer. The influence of each of these identities on school reform is discussed.
This is a preview of subscription content, log in to check access.
Access options
Buy single article
Instant access to the full article PDF.
US$ 39.95
Price includes VAT for USA
Subscribe to journal
Immediate online access to all issues from 2019. Subscription will auto renew annually.
US$ 99
This is the net price. Taxes to be calculated in checkout.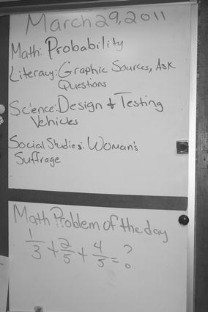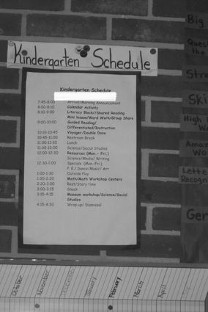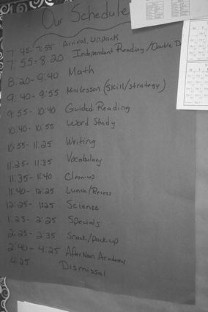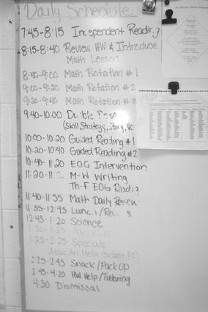 References
Beijaard, D., Meijer, P. C., & Verloop, N. (2004). Reconsidering research on teachers' professional identity. Teaching and Teacher Education, 20, 107–128.

Bolman, L. G., & Deal, T. E. (2003). Reframing organizations: Artistry, choice, and leadership. San Francisco, CA: Jossey-Bass.

Bower, H. A. (in press). It's just a mish-mash for us: Professional learning communities as a reform strategy. Academic Leadership.

Bower, H. A., & Griffin, D. (2011). Can the Epstein model of parental involvement work in a high minority, high poverty elementary school?: A Case Study. Professional School Counseling, 15(2), 77–87.

Bower, H. A., & Powers, J. D. (2010). What is rigor?: A qualitative analysis of one school's definition. Academic Leadership. 7(3).

Creswell, J. (1998). Qualitative inquire and research design: Choosing among five traditions. Thousand Oaks, CA: Sage Publications.

Darling-Hammond, L. (1993). Reframing the school reform agenda; developing capacity for school transformation. Phi Delta Kappan, 74(10), 752–761.

Epstein, L., & Martin, A. D. (2005). Coding variables. In K. Kempf-Leonard (Ed.), The handbook of social measurement (pp. 1–7). Maryland Heights, MO: Academic Press.

Erikson, E. H. (1968). Identity, youth, and crisis. New York, NY: W.W. Norton & Company.

Finnan, C., & Meza, J., Jr. (2003). The accelerated schools project: Can a leader change the culture and embed reform? In J. Murphy & A. Datnow (Eds.), Leadership lessons from comprehensive school reforms (pp. 83–107). Thousand Oaks, CA: Corwin Press Inc.

Gee, J. P. (2001). Identity as an analytic lens for research in education. In W. G. Secada (Ed.), Review of research in education (Vol. 25, pp. 99–125). Washington, DC: American Educational Research Association.

Glesne, C. (2006). Becoming qualitative researchers: An introduction (3rd ed.). Boston, MA: Pearson Education Inc.

Goodson, I. F., & Cole, A. L. (1994). Exploring the teacher's professional knowledge: Constructing identity and community. Teacher Education Quarterly, 21(1), 85–105.

Hoy, W. (1990). Organizational climate and culture: A conceptual analysis of the school workplace. Journal of Educational and Psychological Consultation, 1(2), 149–168.

Knowles, G. J. (1992). Models for understanding pre-service and beginning teachers' biographies: Illustrations from case studies. In I. F. Goodson (Ed.), Studying teachers' lives (pp. 99–152). London: Routledge.

Lincoln, Y., & Guba, E. (1985). Naturalistic Inquiry. Beverly Hills, CA: Sage Publications.

Malloy, C. E. (2005). Contradictions in culture: African-American students in two charter schools. In W. T. Pink & G. W. Noblit (Eds.), Cultural matters: Lessons learned from field studies of several leading school reform strategies (pp. 137–157). Cresskill, NJ: Hampton Press Inc.

Marshall, C., & Gerstl-Pepin, C. (2005). Re-framing educational politics for social justice. Boston, MA: Allyn & Bacon.

McKinney, M. B. (2005). "It's hard work, but it's worth it": School culture and success for all. In W. T. Pink & G. W. Noblit (Eds.), Cultural matters: Lessons learned from field studies of several leading school reform strategies (pp. 113–135). Cresskill, NJ: Hampton Press Inc.

Mead, G. J. (1934). Mind, self, and society. Chicago, IL: University of Chicago Press.

Nias, J. (1989). Teaching and the self. In M. L. Holly & C. S. McLoughlin (Eds.), Perspective on teacher professional development (pp. 151–171). London: Falmer Press.

Ravitch, D. (2010). The death and life of the great American school system: How testing and choice are undermining education. New York, NY: Basic Books.

Stolp, S., & Smith, S. C. (1995). Transforming school culture: Stories, symbols, values, and the leader's role. Eugene, OR: ERIC Clearinghouse on Educational Management.

Wenger, E. (1998). Communities of practice: Learning, meaning, and identity. Cambridge, MA: Cambridge University Press.
Appendices
Appendix 1: Focus Group Guides
Session 1 Guide
I noticed in the survey results that the perceived level of collegial leadership (principal advocacy, fairness, effectiveness) is high, but the level of trust in the principal is low. Why do you think these two scores are opposite?
Possible Probes: Interim Principal, Levels of Leadership
The survey results suggest that teachers don't feel as though they receive the necessary resources or support. Do you think that is true? What resources are lacking? Why?
Possible Probes: District Resources/Mandates, Parental Support
The survey results also suggest that academics are not valued by students. Can you tell me more about that. Why do you think that is?
Possible Probes: Parental Support, How are Efforts to Increase Rigor Received?
The survey results also indicate that teachers trust each other and each teacher's commitment to the school. However, the faculty as a whole does not feel effective. Is that true? Why do you think that is?
Possible Probes: PLCs, Accountability
Focus Group Session 2 Guide
Over and over, I've heard that this school is different than any other school—even those with similar demographics. What do you think makes this school so unique?
Possible Prompts: Identity? Reform? Culture?
What does it take to be a teacher in this school?
Possible Prompts: Collaboration? Strategies? Flexibility?
What do you think about the role of the district and accountability in general?
Possible Prompts: Necessity? Misguided? Functionality?
Appendix 2: Selected Images
Appendix 3: Sample Pacing Guides
About this article
Cite this article
Bower, H.A., Parsons, E.R.C. Teacher Identity and Reform: Intersections Within School Culture. Urban Rev 48, 743–765 (2016). https://doi.org/10.1007/s11256-016-0376-7
Keywords
School culture

School reform

Teacher identity