Abstract
Purpose
The efficacy of the α1-adrenergic receptor antagonist against ureteral stones was clarified on the basis of ureteral sympathetic innervation.
Methods
Semi-serial sections of retroperitoneal tissue were prepared from one each of donated male and female cadavers, and the nerve distribution in the ureter was investigated. Sympathetic nerve fibers were identified by immunostaining of tyrosine hydroxylase.
Results
We were able to prepare semi-serial sections of the male right and female left ureters, in which 202 and 210 sympathetic nerve bundles were distributed. Sympathetic nerve bundles were distributed throughout the entire ureter. The number of nerve bundles was highest in the portion close to the bladder in the male right ureter (eight bundles/mm) and in the portion crossing the common iliac artery in the female left ureter (seven bundles/mm).
Conclusion
Adrenergic sympathetic nerve fibers were distributed throughout the ureter. Therefore, α1-adrenergic receptor antagonists may act on the entire ureter, reducing its tonus. As a result, these antagonists may be useful for improving the stone-freeing rate and inhibiting pain attacks.
This is a preview of subscription content, log in to check access.
Access options
Buy single article
Instant access to the full article PDF.
US$ 39.95
Price includes VAT for USA
Subscribe to journal
Immediate online access to all issues from 2019. Subscription will auto renew annually.
US$ 99
This is the net price. Taxes to be calculated in checkout.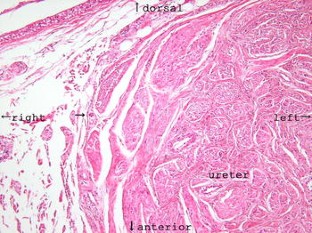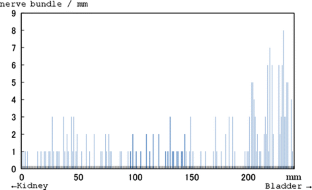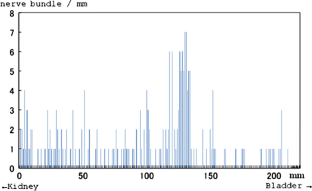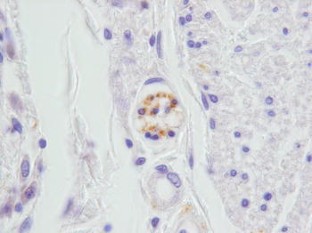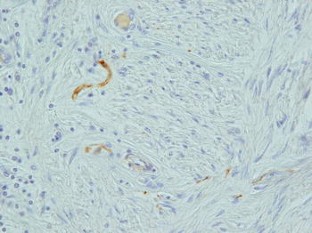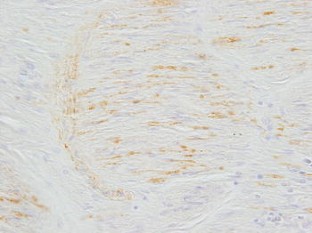 References
1.

Dellabella M, Milanese G, Muzzonigro G (2003) Efficacy of tamsulosin in the medical management of juxtavesical ureteral stones. J Urol 170(6 Pt 1):2202–2205

2.

Kupeli B, Irkilata L, Gurocak S et al (2004) Dose tamsulosin enhance lower ureteral stone clearance with or without shock wave lithotripsy? Urology 64:1111–1115

3.

Porpiglia F, Ghignone G, Fiori C et al (2004) Nifedipine versus tamsulosin for the management of lower ureteral stones. J Urol 172:568–571

4.

Yilmaz E, Batislam E, Baser MM et al (2005) The comparison and efficacy of 3 different α1-adrenergic blockers for distal ureteral stones. J Urol 173:2010–2012

5.

Dellabella M, Milanese G, Muzzonigro G (2005) Randomized trial of the efficacy of tamsulosin, nifedipine and phloroglucinol in medical expulsive therapy for distal ureteral calculi. J Urol 174:167–172

6.

Malin JM Jr, Deane RF, Boyarsky S (1970) Characterisation of adrenergic receptors in human ureter. Br J Urol 42:171–174

7.

Morita T, Ando M, Kihara K et al (1994) Function and distribution of autonomic receptors in canine ureteral smooth muscle. Neurourol Urodyn 13:315–321

8.

Duarte-Escalante O, Labay P, Boyarsky S (1969) The neurohistochemistry of mammalian ureter. J Urol 101:803–811

9.

Schulman CC (1974) Electron microscopy of the human ureteric innervation. Br J Urol 46:609–623
About this article
Cite this article
Ohki, K., Ohno, Y. & Suzuki, K. The investigation of ureteral sympathetic innervation, using semi-serial sections: why does the α1-adrenergic receptor antagonist work well for ureteral stones?. Int Urol Nephrol 42, 113–117 (2010). https://doi.org/10.1007/s11255-009-9592-3
Received:

Accepted:

Published:

Issue Date:
Keywords
Ureteral stone

α1-Adrenergic receptor antagonist

Sympathetic nerve

Ureter

Serial section

Tyrosine hydroxylase