Abstract
Renal diseases in cattle are frequently not recognized due to the subclinical conditions. Some species of Leptospira are the main cause of infectious agents that damage the kidneys and lead to abortion and economic losses in cattle and are also of major concern in the public health. This study was aimed to assess the prevalence of renal lesions of slaughtered cattle in the Shiraz abattoir and to determine the correlation between rejected kidneys and infection with Leptospira using nested PCR-restriction fragment length polymorphism (RFLP) techniques. Out of 1000 inspected animals, 205 (20.5 %) revealed the renal lesions. Chronic nephritis (7.5 %), white-spotted kidney (7.3 %), and petechial hemorrhage (3.5 %) were the most prevalent forms of the lesions. A direct correlation between increasing the age and significant increase in the rate of lesions was also observed (P = 0.03). Using nested PCR-RFLP assay, 40.8 % of the tested kidneys were turned to be infected to the pathogenic species of Leptospira. The risk of infection of the kidneys with white spot to pathogenic species of Leptospira (53.8 %) was more than that of the kidneys with other lesions (25.0 %) (P = 0.014). The odd ratio indicates that the kidneys with white spot lesions are likely to be infected with pathogenic species of Leptospira, five times greater than other lesions. This study showed that renal lesions especially white-spotted kidney, which were considerably associated with Leptospira in slaughtered cattle in Shiraz, were very high. This is important in terms of public health and in particular, increases the risk of transmission of disease to human specially in the high-risk careers including farmers, veterinarians, and abattoir workers.
This is a preview of subscription content, log in to check access.
Access options
Buy single article
Instant access to the full article PDF.
US$ 39.95
Price includes VAT for USA
Subscribe to journal
Immediate online access to all issues from 2019. Subscription will auto renew annually.
US$ 99
This is the net price. Taxes to be calculated in checkout.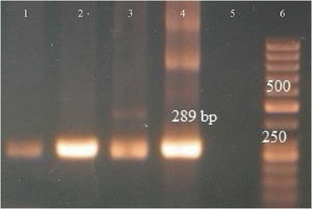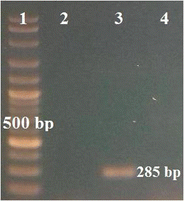 References
Adler B. and de la Peña Moctezuma A., 2010. Leptospira and leptospirosis, Veterinary Microbiology, 140, 287–296.

Agudelo-Florez P., Restrepo M. and Lotero M.A., 2006. Evaluation of indirect immunofluorescence assay for diagnosis of human leptospirosis, Biomédica, 26, 216–223.

Ansari-Lari M., 2007. Abattoir survey of kidney condemnation in food animals in Shiraz, South of Iran (1999–2004), International Journal of Dairy Science, 2, 100–103.

Asadpour Y., 2002. Serological survey of leptospirosis in cattle in Shaft and Fuman in Gilan province, The 3rd Congress of Veterinary Clinicians in Iran. Mashhad, Iran, 29–31 October.

Azizi S., Tajbakhsh E., Hajimirzaei M.R., Gholami Varnamkhast M., Sadeghian H. and Oryan A., 2012. Evaluation of 'white-spotted kidneys' associated with leptospirosis by polymerase chain reaction based lipl32 gene in slaughtered cows, Journal of the South African Veterinary Association, 83, 5.

Bharti A.R., Nally J.E., Ricaldi J.N., Matthias M.A., Diaz M.M., Lovett M.A., Levett P.N., Gilman R.H., Willig M.R. and Gotuzzo E., 2003. Leptospirosis: A zoonotic disease of global importance, The Lancet Infectious Diseases, 3, 757–771.

Bomfim M.R.Q., Barbosa-Stancioli E.F. and Koury M.C., 2008. Detection of pathogenic leptospires in urine from naturally infected cattle by nested PCR, The Veterinary Journal, 178, 251–256.

Dehkordi A. J., Shahbazkia H.R. and Ronagh N., 2011. Evaluation of pathogenic serovars of Leptospira interrogans in dairy cattle herds of Shahrekord by PCR, Iranian Journal of Microbiology, 3, 135–139.

Djadid N.D., Faghanzadeh Ganjia Z., Gouyab M.M., Rezvanic M. and Zakeria S., 2009. A simple and rapid nested polymerase chain reaction–restriction fragment length polymorphism technique for differentiation of pathogenic and nonpathogenic leptospira spp, Diagnostic Microbiology and Infectious Disease, 63, 251–256.

Gracey, J., Collins, D.S., Huey, R., 1999. Meat Hygiene, 10th ed. Saunders, London, pp. 52–53.

Gravekamp C., Van de Kemp H., Franzen M., Carrington D., Schoone G.J., Van Eys G.J.J.M., Everard C.O.R., Hartskeerl R.A. and Terpstra W.J., 1993. Detection of seven species of pathogenic leptospires by PCR using two sets of primers, Journal of General Microbiology, 139, 1691–1700.

Grooms D.L., 2006. Reproductive losses caused by bovine viral diarrhea virus and leptospirosis, Theriogenology, 66, 624–628.

Guerra M.A., 2013. Leptospirosis: Public health perspectives, Biologicals., 41, 295e297

Gumussoy K.S., Ozdemir V., Aydin F., Aslan O., Atabek E. and Ica T., 2009. Seroprevalence of bovine leptospirosis in Kayseri, Turkey and detection of leptospires by polymerase chain reaction, Journal of Animal and Veterinary Advances, 8, 1222–1229.

Heinemann M.B., Garcia J.F., Nunes C.M., Gregori F., Higa Z.M., Vasconcellos S.A. and Richtzenhain L.J., 2000. Detection and differentiation of leptospira spp. serovars in bovine semen by polymerase chain reaction and restriction fragment length polymorphism, Veterinary Microbiology, 73, 261–267.

Hernández-Rodríguez P., Díaz CA, Dalmau E.A. and Quintero G.M., 2011. Comparison between polymerase chain reaction (PCR) and traditional techniques for the diagnosis of leptospirosis in bovines, Journal of Microbiological Methods, 84, 1–7.

Lau C., Smythe L. and Weinstein P., 2010. Leptospirosis: An emerging disease in travellers, Travel Medicine and Infectious Disease, 8, 33–39.

Levett PN., 2001. Leptospirosis, Clinical Microbiology Reviews, 14, 296–326.

O'Keefe J.S., 2002. A brief review on the laboratory diagnosis of leptospirosis, New Zealand Veterinary Journal, 50, 9–13.

Radostits D.M., Gay C.C., Hinchcliff K.W. and Constable P.D., 2007. College of Veterinary Medicine, 10th edition, London PP: 789–790.

Rajeev S., Ilha M., Woldemeskel M., Berghaus R. D. and Pence M. E., 2014. Detection of asymptomatic renal Leptospira infection in abattoir slaughtered cattle in Southeastern Georgia, United States, SAGE Open Medicine, doi:10.1177/2050312114544696

Sasani F., Alidadi N., Nourmohammadzadeh F. and Haji Hajikolaei M.R., 2010. Abattoir study of the prevalence of renal lesions in slaughtered cattle, Iranian Journal of Veterinary Medicine. 4,

Shukla J., Tuteja U. and Batra H.V., 2002. Use of restriction endonucleases for differentiation of pathogenic and saprophytic leptospires, Indian Journal of Medical Research, 116, 192–200.

Surujballi O. and Elmgren C., 2000. Monoclonal antibodies suitable for incorporation into a competitive enzyme-linked immunosorbent assay (ELISA) for detection of specific antibodies to Leptospira interrogans serovar pomona, Veterinary Microbiology, 71, 149–159.

Uzal F.A., Dobrenov B., Smythe L., Norris M., Dohnt M., Symonds M., O'Boyle D., Schouten F. and Kelly W.R., 2002, A study of "white spotted kidneys" in cattle, Veterinary Microbiology, 86, 369–375.

Uzal F.A., More S.J., Dobrenov B., Kelly W.R., 2002. Assessment of organoleptic postmortem inspection techniques for bovine offal, Australian Veterinary Journal, 80, 70–74.

Vijayachari P. and Sehgal S.C., 2006. Recent advances in the laboratory diagnosis of leptospirosis and characterisation of leptospires, Indian Journal of Medical Microbiology, 24, 320–322.

Visith S. and Kearkiat P., 2005. Nephropathy in leptospirosis, Journal of Postgraduate Medicine, 51, 184–188.

Yang C.W., Wu M.S. and Pan M.J., 2001. Leptospirosis renal disease, Nephrology Dialysis Transplantation, 16, 73–77.

Yeruham I., Elad D., Avidar Y. and Goshen T., 2006. A herd level analysis of urinary tract infection in dairy cattle, The Veterinary Journal, 171, 172–176.
Acknowledgments
This research was financially supported by the "Natural Antimicrobials Centre of Excellence (NACE)," which is gratefully acknowledged. We would like to thank Miss M. Aghazi and Mr. G. Niknia for their technical assistance.
About this article
Cite this article
Taghadosi, V., Hosseinzadeh, S., Shekarforoush, S.S. et al. Prevalence of renal lesions in slaughtered cattle in Shiraz, Iran, and detection of Leptospira in them by nested PCR-RFLP. Trop Anim Health Prod 48, 1691–1696 (2016). https://doi.org/10.1007/s11250-016-1145-z
Received:

Accepted:

Published:

Issue Date:
Keywords
Meat inspection

Kidney

Leptospira spp.

Nested PCR-RFLP