Abstract
The objective of this study was to detect the presence of porcine parvovirus (PPV) and porcine circovirus 2 (PCV2) in a farm showing reproductive failure and increased mortality in neonatal piglets by histopathological examination, polymerase chain reaction, and demonstration of viral antigen and nucleic acid. Out of 594 piglets farrowed by 70 first-parity gilts, nine (1.51%) mummified fetuses, 13 (2.19%) stillborn, and 572 (96.3%) live-born piglets were recorded. The average litter size at birth was 8.48 piglets per litter. One hundred ninety-four (33.91%) piglets died within 7 days of age. PPV was detected in five litters (7.14%) and two of them revealed coinfection with PCV2. The pathological lesions in the coinfected litters were more severe, indicating a synergistic action between the two viruses. Results of this study suggest for the first time occurrence of PPV and coinfection with PCV2 in crossbred Indian pigs affected with reproductive problem and neonatal mortality.
This is a preview of subscription content, log in to check access.
Access options
Buy single article
Instant access to the full article PDF.
US$ 39.95
Price includes VAT for USA
Subscribe to journal
Immediate online access to all issues from 2019. Subscription will auto renew annually.
US$ 99
This is the net price. Taxes to be calculated in checkout.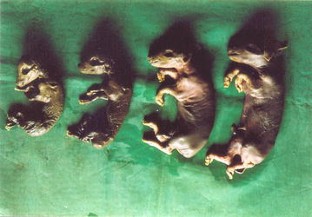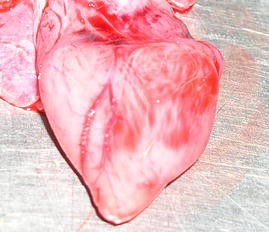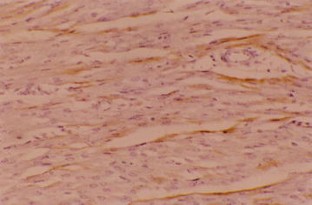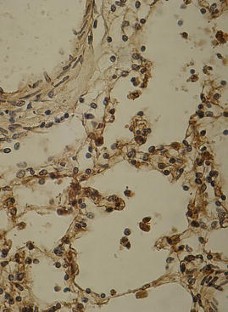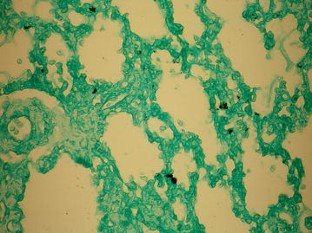 Abbreviations
APES:

3-Aminopropyl triethoxysilane

DAB:

Diaminobenzidine

DIG:

Digoxigenin

HE:

Hematoxylin and eosin

HRPO:

Horseradish peroxidase

ISH:

In situ hybridization

NBT–BCIP:

Nitro blue tetrazolium and 5′bromocresyl-3-indoylphosphate

PALS:

Periarteriolar lymphoid sheath

PCV2:

Porcine circovirus 2

PPV:

Porcine parvovirus

PRRSV:

Porcine reproductive and respiratory syndrome virus

RT:

Room temperature

RE:

Reticuloendothelial

SSC:

Sodium chloride sodium citrate

TBE:

Tris–borate–EDTA
References
Altherr, B., Zimmermann, P., Etschmann, B., Ritzmann, M., Heinritzi, K., Selbitz, H. J. and Truyen, U., 2003. Detection of PCV 2 and PPV in aborted fetuses, 4th International symposium on emerging and re-emerging pig diseases—Rome, June 29th–July 2nd 2003, 218–219

Arnauld, C., Legeay, O., Laurian, Y., Thiery, R., Denis, M., Blandchard, P. and Jestin, A., 1998. Development of a PCR-based method coupled with a microplate colorimetric assay for the detection of PPV and application to diagnosis in piglet tissues and human plasma, Molecular and Cellular Probes, 12, 407–416

Bolt, D. M., Hani, H., Muller, E. and Waldvogel, A. S., 1997. Non-suppurative myocarditis in piglets associated with PPV infection, Journal of Comparative Pathology, 117, 107–118

Cartwright, S.F. and Huck, R.A., 1967. Viruses isolated in association with herd infertility, abortions and stillbirths in pigs, Veterinary Record, 81, 196–197

Choi, C. and Chae, C., 1999. In situ hybridization for the detection of porcine circovirus in pigs with PMWS, Journal of Comparative Pathology, 121, 265–270

Choi, C. and Chae, C., 2000. Distribution of PPV in PCV2 infected pigs with PMWS as shown by in situ hybridization, Journal of Comparative Pathology, 123, 302–305

Cutlip, R.C. and Mengeling, W.L., 1975. Experimentally induced infection of neonatal swine with PPV, American Journal of Veterinary Research, 36, 1179–1182

Donaldson-Wood, C.R., Joo, H.S. and Johnson, R.H., 1977. The effect on reproductive performance of PPV infection in a susceptible pig herd, Veterinary Record, 100, 237–239

Garbarino, C., Barigazzi, G., Foni, E., Cordioli, P., Chiapponi, C., Merenda, M. and Guarda, F., 2003. Diagnostic investigations in pig abortion/stillbirth, Atti-della-Societa Italiana di Patologia ed Alleva mento dei Suini 2003 XXIX Meeting Annuale, Salsomaggiore Terme, 261–271

Harms, P. A., Sorden, S. D. and Rotto, H.F., 1999. Hepatopathy associated with spontaneous type 2 porcine circovirus infection in caesarian derived/colostrums deprived pigs, In: Proceedings of the American Association of Veterinary Laboratory Diagnosis, 42, 4

Jolie, R., Runnels, P. and McGavin, D., 2000. PMWS in a group of caesarian derived colostrum deprived pigs, In: Proceedings of International Conference of Pig Veterinary Society, 16, 639

Joo, H. S. and Johnson, R. H., 1976. Porcine parvovirus: a review, The Veterinary Bulletin, 46, 653–660

Kennedy, S., Moffett, D., McNeilly, F., Meehan, B., Ellis, J., Krakowka, S. and Allan, G. M., 2000. Reproduction of lesions of PMWS by infection of conventional pigs with PCV 2 alone or in combination with PPV, Journal of Comparative Pathology, 122, 9–24

Kim, J., Choi, C. and Chae, C., 2003. Pathogenesis of PMWS reproduced by co-infection with Korean isolates of PCV 2 and PPV, Journal of Comparative Pathology, 128, 52–59

Kim, J., Jung, K. and Chae, C., 2004. Prevalence and detection of PCV 2 in aborted fetuses and stillborn piglets, Veterinary Record, 155, 489–492

Krakowka, S., Ellis, J. A., Meehan, B., Kennedy, S., McNeilly, F. and Allan, G., 2000. Viral wasting syndrome of swine: experimental reproduction of PMWS in gnotobiotic swine by co-infection with PCV 2 and PPV, Veterinary Pathology, 37, 254–263

Ladekjaer-Mikkelsen, A.S., Nielsen, J., Storgaard, T., Botner, A., Allan, G. and McNeilly, F., 2001. Transplacental infection with PCV-2 associated with reproductive failure in a gilt, Veterinary Record, 148, 759–760

Larochelle, R., Antaya, M., Morin, M. and Magar, R. 1999. Typing of PCV in clinical specimens by multiplex PCR, Journal of Virological Methods, 80, 69–75

Mengeling, W.L., 1986. Diseases of Swine. 6th edn. Ed A D Leman. Ames, Iowa State University Press, p415

Molitor, T.W., Draveerakul, K., Zhang, Q.Q., Choi, C.s. and Ludemann, L.R., 1991. PCR amplification for the detection of PPV, Journal of Virological Methods, 32, 201–211

Narita, M., Inui, S., Kawakami, Y., Kitamura, K. and Maeda, A., 1975. Histopathological changes of the brain in swine fetuses naturally infected with porcine parvoviruses, National Institute of Animal Health Quarterly, 15, 24–28

O'Connor, B., Grauvreau, H., West, K., Bogdan, J., Ayroud, M., Clark, E.G., Konoby, C., Allan, G. and Ellis, J.A., 2001. Multiple PCV2-associated abortions and reproductive failure in a multisite swine production unit, Canadian Veterinary Journal, 42, 551–553

Oraveerakul, K., Choi, C. S. and Molitor, T. W., 1993. Tissue tropisms of porcine parvovirus in swine, Archives of Virology, 130, 377–389

Ritzmann, M., Wilhelm, S., Zimmermann, P., Etschmann, B., Bogner, K. H., Selbitz, H. J., Heinritzi, K. and Truyen, U. 2005. Prevalence and association of PCV2, PPV and PRRSV in aborted foetuses, mummified foetuses, stillborn and nonviable neonatal piglets, Deutsche Tierarztliche Wochenschrift, 112, 348–351

Sambrook, J. and Russel, D. W., 2001. Molecular Cloning, 3rd edition, (Cold Spring Harbor Laboratory, New York)

Schmoll, F., Lang, C., Steinrigl, A., Schulze, K. and Kauffold, J., 2008. Prevalence of PCV 2 in Austrian and German boars and semen used for artificial insemination, Theriogenology, 69, 814–821

Sharma, R and Saikumar G., 2008. PCV 2 associated reproductive failure in Indian pigs, Indian Journal of Animal Science, 78, 1239–1241

Thomson, G.R. and Proszesky, L., 1994. PPV infection. In: Coetzer, J.A.W., Thomson, G.R., Tustin, R.C. (Eds), Infectious diseases of livestock. Vol. 2, Oxford Univ. Press, South Africa, 884–894

van Leengoed, L.A., Vos, J., Gruys, E., Rondhuis, P. and Brand, A., 1983. PPV infection: review and diagnosis in a sow herd with reproductive failure, Veterinary Quarterly, 5, 131–141

West, K.H., Bystrom, J.M., Wojnarowicz, C., Shantz, N., Jacobson, M., Allan, G.M., Haines, D., Clark, E.G., Krokowka, S., McNeilly, F., Konoby, C., Martin, K. and Ellis, J.A., 1999. Myocarditis and abortion associated with intrauterine infection of sows with PCV2, Journal of Veterinary Diagnostic Investigation, 11, 530–532
Acknowledgments
The authors acknowledge Director, IVRI, Izatnagar for providing necessary facilities during the course of this investigation.
About this article
Cite this article
Sharma, R., Saikumar, G. Porcine parvovirus- and porcine circovirus 2-associated reproductive failure and neonatal mortality in crossbred Indian pigs. Trop Anim Health Prod 42, 515–522 (2010). https://doi.org/10.1007/s11250-009-9454-0
Received:

Accepted:

Published:

Issue Date:
Keywords
Pigs

Porcine parvovirus

Porcine circovirus 2

Coinfection

India