Abstract
We report on the self-healing behavior of a polyelectrolyte-based aqueous lubricant additive, poly(l-lysine)-graft-poly(ethylene glycol) (PLL-g-PEG), during aqueous lubrication of an oxide-based tribosystem. Combined pin-on-disk tribometry and fluorescence microscopy experiments have shown that stable lubricating performance was enabled by means of rapid healing of the worn tribopair surface by polymers dissolved in the adjoining bulk lubricant. This rapid 'self-healing' of PLL-g-PEG is attributed to electrostatic interactions between the polycationic poly(l-lysine) (PLL) backbone of the polymer and negatively charged oxide surface. In contrast, a similar healing effect was not readily achievable in the case of methoxy-poly(ethylene glycol)-trimethylsilylether (Sil-PEG), a lubricant additive that is covalently bonded to the surface prior to tribological stress.
This is a preview of subscription content, log in to check access.
Access options
Buy single article
Instant access to the full article PDF.
US$ 39.95
Price includes VAT for USA
Subscribe to journal
Immediate online access to all issues from 2019. Subscription will auto renew annually.
US$ 199
This is the net price. Taxes to be calculated in checkout.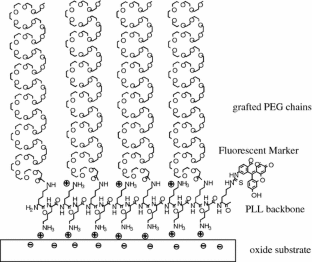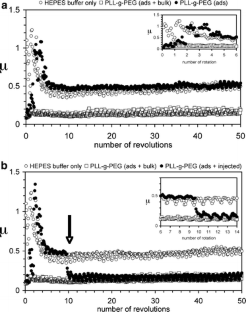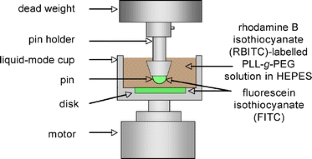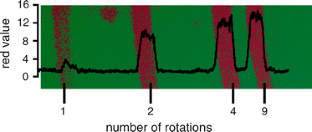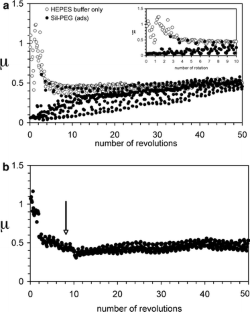 References
1.

Kingsbury E.P. (1958) J. Appl. Phys. 29: 888

2.

Kingsbury E.P. (1960) ASLE Trans. 3: 30

3.

Okabe H., Masuko M., Sakurai K. (1981) ASLE Trans. 24: 467

4.

Jahanmir S., Beltzer M. (1985) ASLE Trans. 29: 423

5.

Jahanmir S., Beltzer M. (1986) J. Tribol. 108: 109

6.

Lee S., Müller M., Ratoi-Salagean M., Vörös J., Pasche S., De Paul S.M., Spikes H.A., Textor M., Spencer N.D. (2003) Tribol. Lett. 15: 231

7.

Müller M., Lee S., Spikes H.A., Spencer N.D. (2003) Tribol. Lett. 15: 395

8.

N.D. Spencer, S.S. Perry, S. Lee, M. Müller, S. Pasche, S. de Paul, M. Textor, X. Yan and M. S. Lim, Proc 29th Leeds-Lyon Symposium on Tribology (Tribological Research and Design for Engineering Systems), University of Leeds, Leeds, United Kingdom, 2003, p. 411

9.

Müller M., Yang X., Lee S., Perry S.S., Spencer N.D., (2005) Macromolecules 38: 3861

10.

Kenausis G.L., Vörös J., Elbert D.L., Huang N.P., Hofer R., Ruiz L., Textor M., Hubbell J.A., Spencer N.D. (2000) J. Phys. Chem. B 104: 3298

11.

Pasche S., De Paul S.M., Vörös J., Spencer N.D., Textor M. (2003) Langmuir 19: 9216

12.

Papra A., Bernard A., Juncker D., Larsen N.B., Michel B., Delamarche E., (2001) Langmuir 17: 4090

13.

Popat K.C., Desai T.A., (2004) Biosens Bioelectron 19: 1037

14.

Hong H.-G., Jiang M., Sligar S.G., Bohn P.W., (1994) Langmuir 10: 153

15.

Haller I. (1978) J. Am. Chem. Soc. 100: 8050

16.

R.F. Boyer, Concepts in Biochemistry 2nd edn (California Brooks/Cole Thomson Learning, Pacific Grove, CA, 2002)

17.

Nichols A. Jr, Street S.C. (2001) Analyst 126: 1269

18.

Ren S., Yang S., Zhao Y., Zhou J., Xu T., Liu W., (2002) Tribol. Lett. 13: 233

19.

Nakano M., Ishida T., Numata T., Ando Y., Sasaki S., (2003) Jpn. J. Appl. Phys. Part I 42: 4734

20.

Ishida H., Koga T., Morita M., Otsuka H., Takahara A. (2005) Tribol. Lett. 19: 3
Acknowledgments
This research was financially supported by the US Air Force Office of Scientific Research under Contract No. F49620-02-0346. The authors are grateful to Dr. Sonika Sharma for her help in the synthesis of fluorescently labeled PLL-g-PEG.
About this article
Cite this article
Lee, S., Müller, M., Heeb, R. et al. Self-healing behavior of a polyelectrolyte-based lubricant additive for aqueous lubrication of oxide materials. Tribol Lett 24, 217 (2006). https://doi.org/10.1007/s11249-006-9121-9
Keywords
self-healing

poly(

l

-lysine)-graft-poly(ethylene glycol)

methoxy-poly(ethylene glycol)-trimethylsilylether

aqueous lubrication

fluorescence microscopy